Lost bet games: 50+ fun punishments and forfeits for losing
Forfeits are a phenomenon that has been around for centuries since ancient times. People have always loved competing, and the win always tastes that much sweeter when you get the loser to do something they might not enjoy. Here are some fun lost bet games that make for great punishments.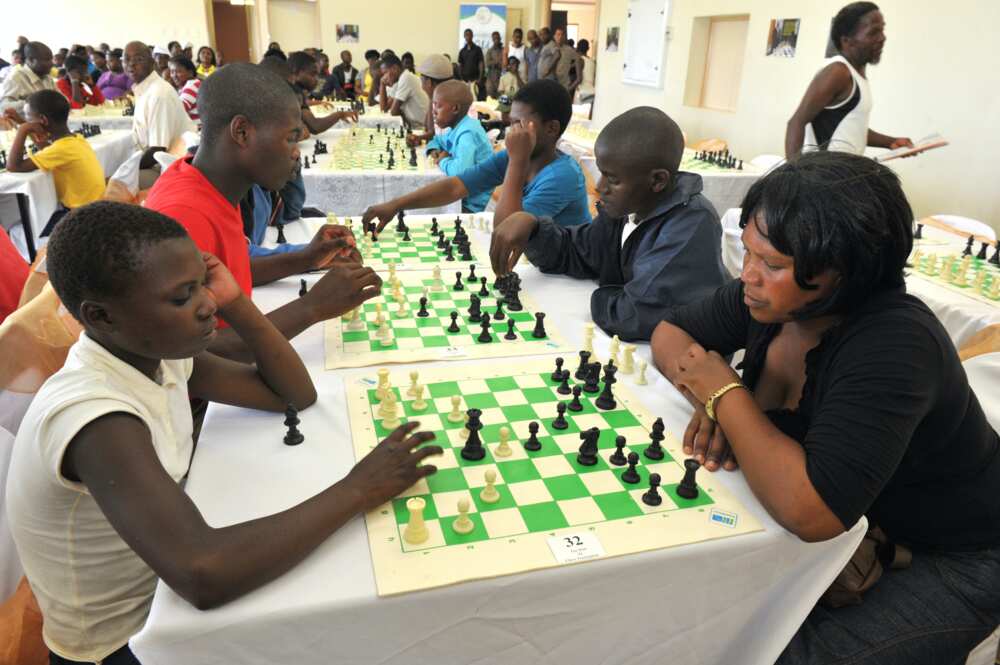 Games and bets are among fun things for friends and loved ones to engage in as they spend time together. Interestingly, adding awards to winners and consequences to losers makes the bets more exciting. It is important to make the punishments for the loser fun so as not to spoil the game. Here are some exciting punishments for bet losers to make the game fun.
Fun punishments for lost bet
Losing bets attracts punishments, and there are plenty of fun punishments to choose from. Below is a list of fun punishment ideas for losers:
Putting on a ridiculous outfit for a day.
Giving up favourite food for a week.
Walking around with a sign that reads "loser".
Doing an embarrassing dare in public that the winner chooses.
Wearing the opponent's jersey for the rest of the day.
Posting an embarrassing picture of themselves on their social media.
Colour the hair a ridiculous colour for the day (make sure to use temporary hair dye/chalk/spray).
Eating something disgusting after losing in a cook-off.
Being at the beck and call of the winner for a day.
Standing on a busy street corner and singing their lungs out.
Not using the phone for the rest of the day.
Cracking jokes in front of a group until they all laugh.
Funny punishments for losing a bet for couples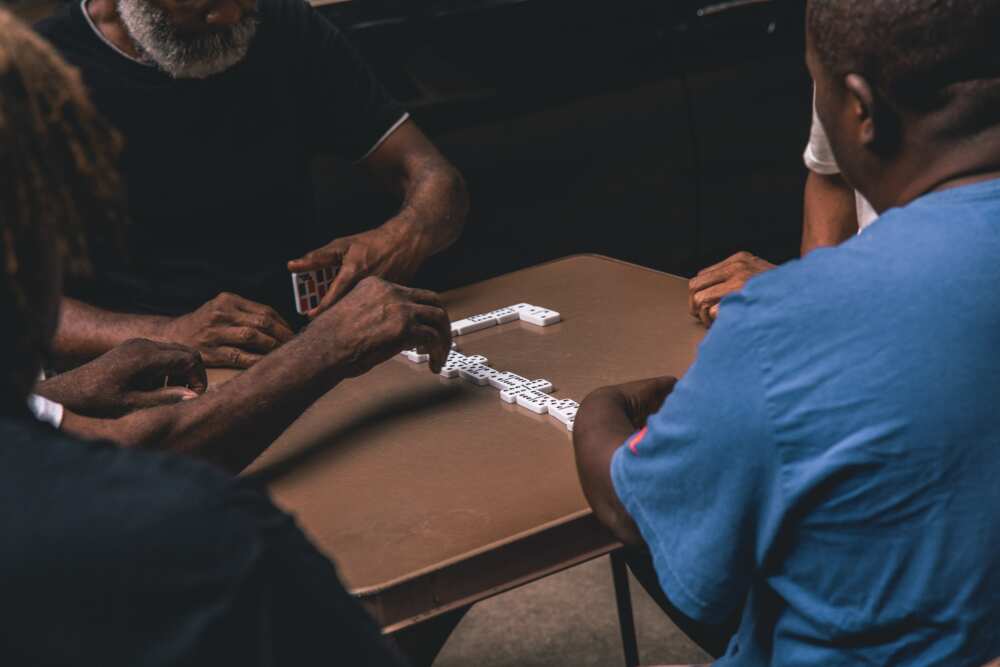 There are numerous games for couples you that your partner can engage in. Here are some funny punishments ideas for losers in a couple's challenge:
Buying the winner a gift chosen by the winner within the week.
Making the winner their favourite meal for dinner that night.
Carrying a picture of the winner publicly displayed for a week.
Planning a special date for the winner and paying for all the expenses.
Putting on a temporary tattoo chosen by the winner on a visible body part for a week.
Carrying around a sign that says "(insert the winner's name) is my favourite person" for a day.
Doing household chores for a week without being prompted.
Dressing as the opposite gender to work for a week.
Giving positive affirmations to the winner in front of their friends.
Washing the winner's car in a swimsuit early in the morning.
Serenading the winner with their favourite song in a karaoke bar.
Standing on one leg for a specified amount of time.
Balancing a spoon on their nose for a specified amount of time.
Performing a bedroom activity chosen by the winner.
Funny punishments for losing a game for loved ones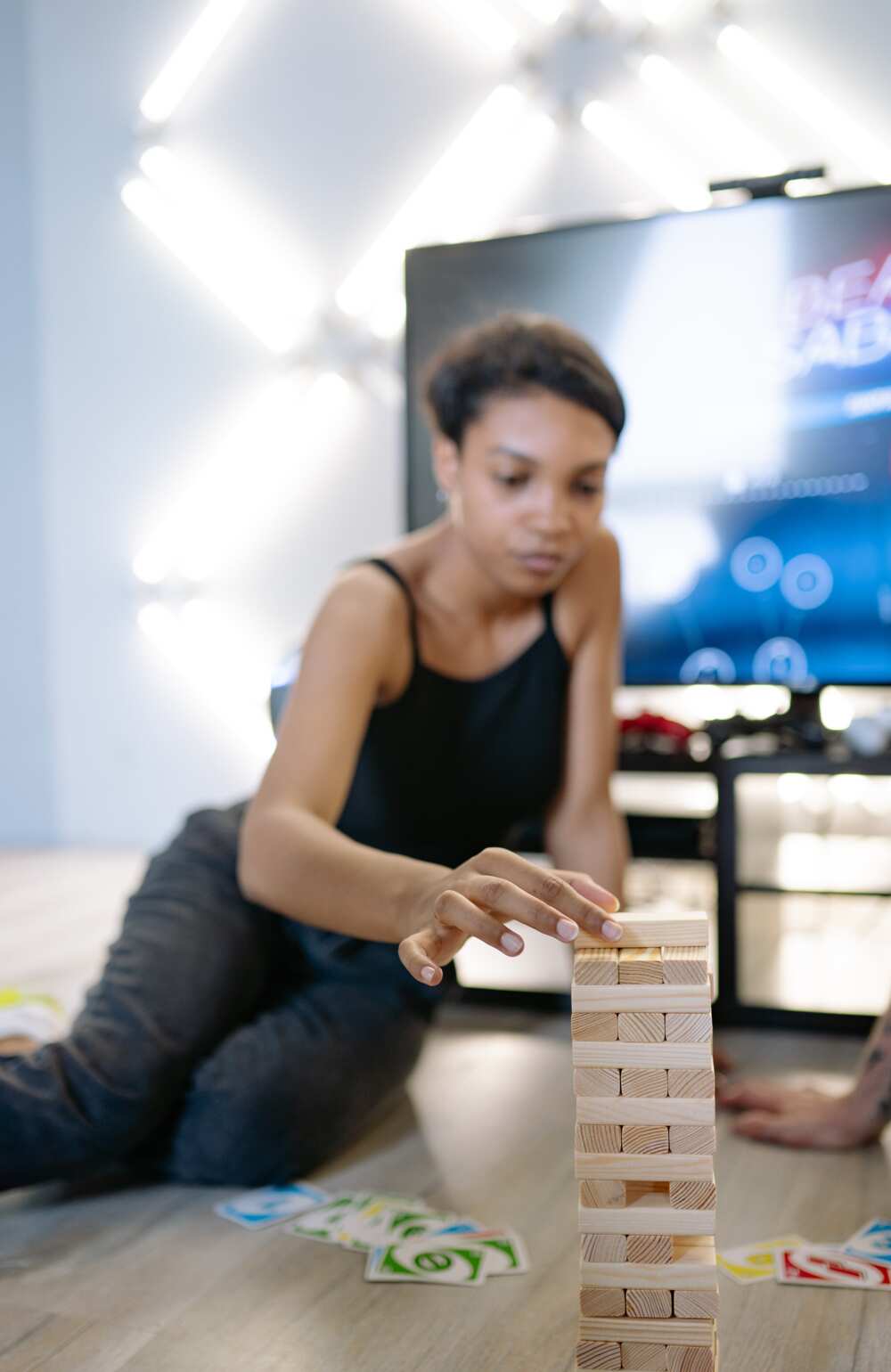 You can create a contest by making bets when playing games with friends or loved ones. The winners are awarded, while the losers are punished. These are funny punishments for losing a game with loved ones:
Giving the winner an agreed-upon amount of money.
Paying the bill for everyone else's meal.
Doing a good deed for a stranger in public.
Walking in public with a piece of tape over their mouth for a day.
Doing 50 jumping jacks in by a busy road.
Shaving a funny hairstyle and going in public for a week.
Telling an embarrassing story about themselves in front of others.
Wearing clothes backwards and walking in public for a day.
Answering various questions for a pretend interview held by the winner in front of the group.
Drinking a specified amount of drink by the winner non-stop.
Wearing their worst clothes to work for a week.
Not watching TV for a day (this can include Netflix, Hulu, HBO Max, you name it).
The best loser bets punishments for games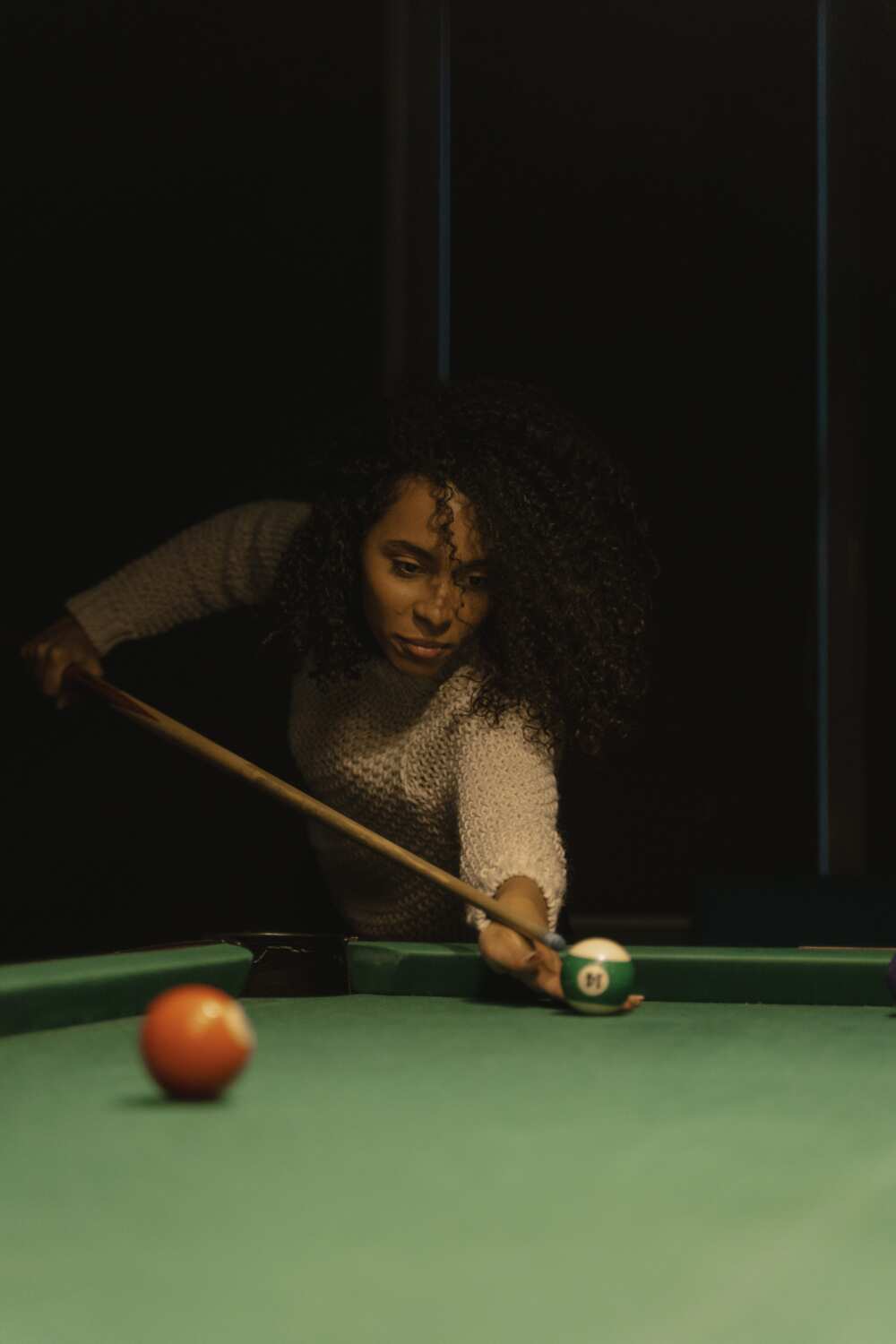 When competing in a game, creating loser bet punishments increases the stakes in the game. Playing the game also makes the players work harder to avoid losing. Here is a list of the best loser bet punishments you can choose for games:
Putting on a pair of underpants on their head and walking around for the day.
Walking backwards until the end of the night.
Standing on the head for the specified time.
Going on a date with a person chosen by the winner.
Wearing a pair of novelty sunglasses and walking around in public for the day.
Saying something negative about themselves in front of everyone.
Running an errand for the winner on their day of choice.
Making a prank call to someone picked by the winner.
Talking like a funny TV character chosen by the winner for the day.
Posting a picture with a positive caption of the winner on their social media for a specified duration.
Watching a TV show or movie chosen by the winner.
Being the winner's butler for the day without pay.
Shaving off their eyebrows.
Funny bets to make with friends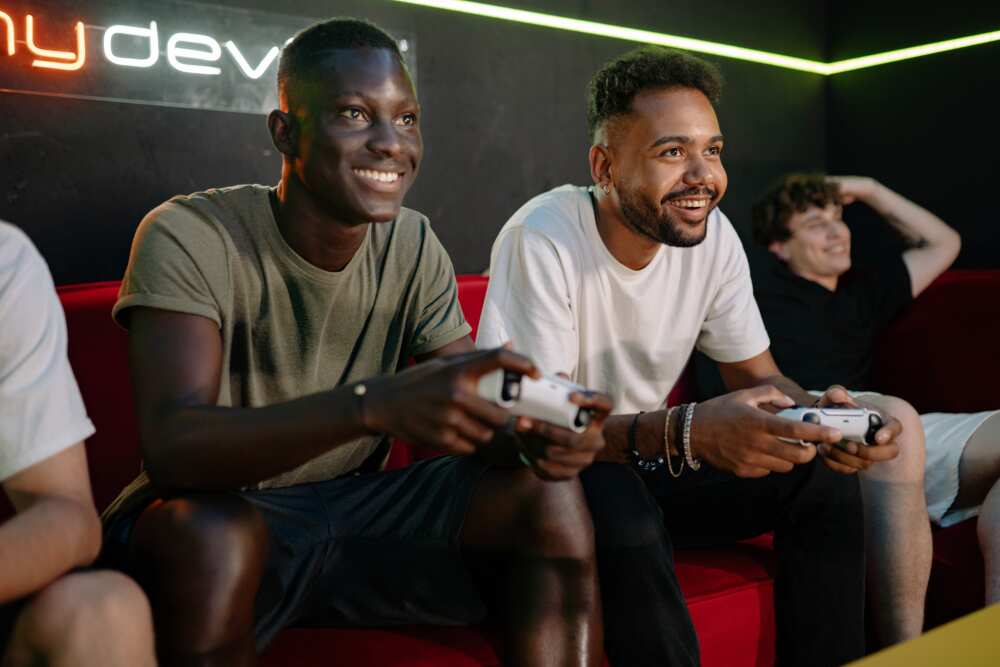 There are numerous funny bets you and your friends can come up with to keep the game interesting. Here are some suggestions you can use:
Play rock-paper-scissors, and the loser buys a drink.
The person who can do the most push-ups in a minute wins.
Hold a no-sleep challenge and see which player can stay awake the longest.
Hold a cook-off challenge to see whose dish will be the best.
See how many hula hoop spins you can do in one minute.
Hold a food-eating competition; whoever eats the most in one sitting wins the game.
Play truth or dare game. The loser has to do a dare.
Hold a thumb-wrestling match and see who wins.
Challenge your friends or loved ones to card games.
Hold a staring contest; the first person to blink first loses the bet.
Whoever loses a game of pool has to do a silly dare.
Play a water-balloon fight, and whoever gets hit the most times loses the game.
Whoever can hold their breath the longest wins a prize.
Whoever can balance the most coins on their forehead wins.
Make a guess at the ages of celebrities; whoever wins gets a prize.
Playing games is a great way to connect and bond with friends and loved ones. These games become more exciting and competitive when bets are thrown in. In such games, there are winners and losers at the end of the game. Winners are awarded, while losers are punished for losing the bet. The above are some fun lost bet games to make games more interesting.
Legit.ng published a post on party girls' night games. One of the best ways to hang out with your friends is to organize a girls' games night. The games will help you and your girls bond and have fun as you chat and drink the night away.
Organizing a girls' game night is fun. Most of you have probably been busy with their lives and didn't have as much time to hang out as back in the day. Here are some ideas you can incorporate into your plan to make this day pop.
Source: Legit.ng