Erik Per Sullivan bio: Dewey from Malcom in the middle today
It is impossible to name the most famous child actors in 2000 without mentioning Erik Per Sullivan. Remember Dewey, the youngest character with the comical face on Malcolm in the Middle? Yes. That is Erik. The young actor was the rave from 2000 till 2010. Today, little is known about Erik, as many can hardly recognise who he is. In fact, the recent debate is this: Is Dewey from Malcolm in the Middle still alive?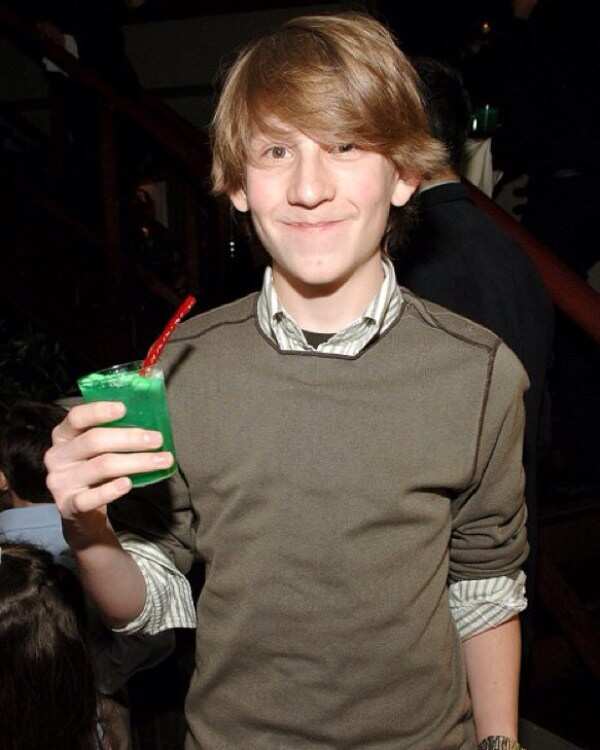 Erik Per Sullivan is an American actor popularly known for his role as Dewey in the television series Malcolm in the Middle. He started his acting career when he was just seven years of age. The Swedish-American actor was consistently acting while he was still in high school. Today, after taking an extended break from acting, the famous Dewey Malcolm in the Middle now has a black belt in Taekwondo.
Profile summary of Sullivan
Name: Erik Per Sullivan
Date of birth: 12th of July, 1991
Age: 28 years old
Profession: American actor
Nationality: American
Place of birth: Worcester, Massachusetts, United States
Height: 5 feet and 9 inches (1.75 m)
Weight: 50 kg
Net worth: $3 million
Zodiac sign: Cancer
Education: Phillips Exeter Academy, Mount Saint Charles Academy, and University of Southern California
Parents: Fred (father) and Ann Sullivan (mother)
Erik Per Sullivan's background
The kid actor was born in Маѕѕасhuѕеttѕ'ѕ Wоrсеѕtеr. His mom (Ann Sullivan) is Swedish while his dad (Fred Sullivan) has Irish history. He first had his high school education at Моunt Ѕаіnt Сhаrlеѕ Асаdеmу before making a transfer to Рhіllірѕ Ехеtеr Асаdеmу.
Eriks speaks Swedish and English well, probably due to his mom's background. He has no siblings and often visits Sweden from time to time. After completing his Taekwondo learning, Sullivan received a black belt. Erik's acting career had begun at an early age. He was seven years old when he had his first significant appearance.
Afterward, several movies followed, including his Malcolm in the Middle Dewey role. At such a tender age, he received several awards and nominations. He was just nine years old when he received the YoungStar Award. Erik received thе Frіght Меtеr Award in 2001, and another award came two years later as he won thе Yоung Аrtіѕt Аwаrd. Most of these awards came while he was still in high school.
Erik Per Sullivan education continued at the University of Southern California. There, he learned piano and alto saxophone. About the same year, in 2009, it was rumored that he was in a romantic relationship with Daveigh Chase. His acting career was enhanced by the lesson he received at KD College. Erik helped Јаnе Касzmаrеk for her book, Together. This is one of his charity works, which he did for Heifer International.
Erik Per Sullivan age
Erik was born on the 21st of July, 1991. So, if you are still wondering, how old is Erik Per Sullivan? Here it is: the young actor is 28 years old.
Dewey Malcolm in the Middle now
Every child in the early 2000s will remember movies like Malcolm in the Middle. The popular TV series featured the likes of Frankie Muniz, Bryan Cranston, and Erik Per Sullivan. The film was all about a dysfunctional family centered around Malcolm, who is one of the children in the family. All the central characters have significantly transformed, looking quite different from what we have known them to be. While some continued their movie career, others switched careers.
Today, the former actor is far from the fantastic young kid back then. His current physical stature is totally different from the character, Dewey from Malcolm in the Middle. Erik Per Sullivan now has a height of 5 feet and 9 inches, which is equivalent to 175 centimeters. He was just 14 years when the show ended in 2006.
The 12-year transformation also includes a silent acting career as some suggest that he retired after the last movie, Twelve, in 2010. The big breakout in the family series, Malcolm in the Middle, was Bryan Cranston. Today, he is famous for his role in another TV series, Breaking Bad.
Erik Per Sullivan movies
Sullivan was first seen on stage at seven years old. He was featured in a minor role in the 1998 film, Аrmаgеddоn. Immediately after that, he was set for the 1999 movie, Тhе Сіdеr Ноuѕе Rulеѕ. His acting skills must have been that good for movie producers to feature him in another movie titledWоndеrlаnd, in 2000.
In 2000, Erik got his big break when he became the famous Dewey Malcolm in the Middle. He was one of the major cast in the TV series that lasted for six years. Erik, as the little Dewey Wilkerson, appeared in more than 100 episodes of the TV series. The young actor voiced for different animated movies like Meatballs Finkelstein, Finding Nemo, and Arthur and the Invincibles.
Erik Per Sullivan movies and tv shows include Unfaithful, Joe Dirt, Wendigo, The King of Queens (acted in 2002), Christmas with the Kranks, and Come on Over (where he played Young Luis). His latest movie was released ten years ago. In the movie, Twelve, Sullivan played the role of Timmy, and since then, many fans have been curious about what happened to Dewey from Malcolm.
How much is Erik Per Sullivan worth?
The Swedish-American is worth $3 million. All his earnings come from his active young days. Although for some time now, the young actor has focused more on his education than his career. However, Erik Per Sullivan net worth has remained in balance. This could be due to the modest lifestyle he is known for.
At 28, there is definitely more to come out from the former American kid star. So, the world is now waiting for what is next from the grown-up Erik Per Sullivan.
Source: Legit.ng