Madonna children: what is known about the Queen of Pop's kids?
Madonna is one of the most influential singers in the world, and she has been famous for almost four decades now. It is no surprise that people would like to know more about her private life and kids. What is known about Madonna children, and are there any facts about them worth learning?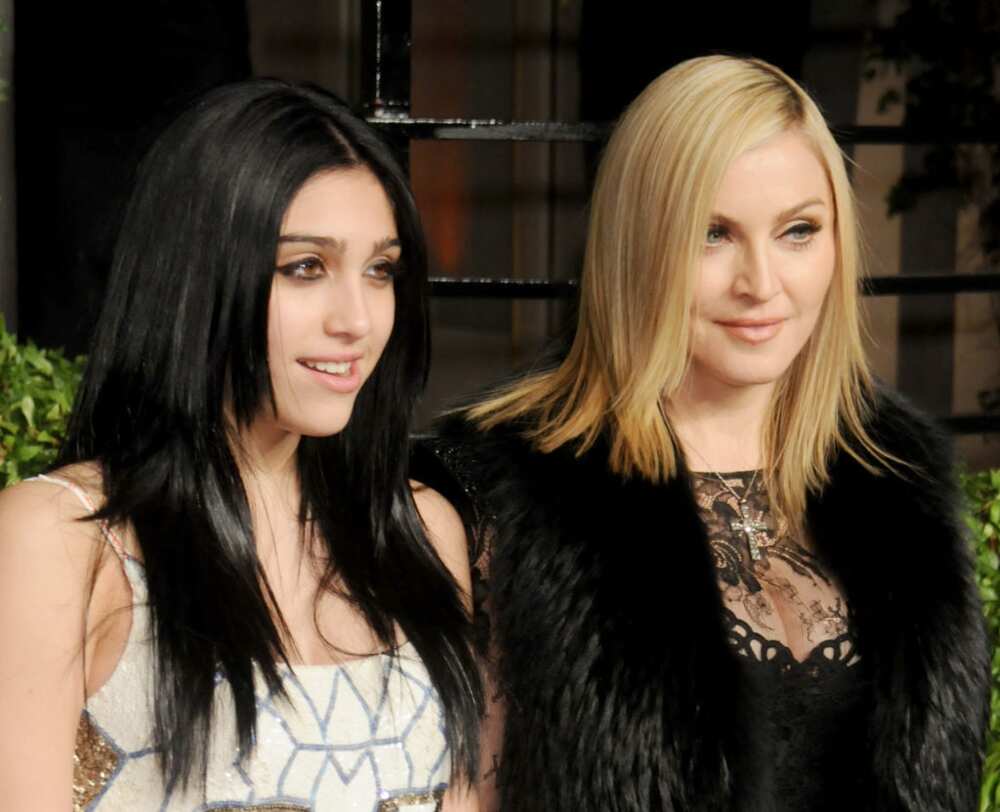 This musician's catchy songs have been on the radio for many years, and she still releases new music, proving her legendary status. Her personal life is also a subject of interest to many people.
Madonna children and everything about them
How many kids does Madonna have? How many of her kids are her biological children, and what is the story behind her adopted kids?
You are about to find out everything about Madonna's children, including some fascinating facts about them.
How many children does Madonna have?
A lot of celebrities have adopted children, and the Queen of Pop is not an exception. Out of her six kids, two are her biological kids, and the other four are adopted from African orphanages.
Lourdes and Rocco are her biological kids, who were born from two different fathers. David, Mercy, Stella, and Estere are her adopted children.
Madonna family is large and friendly, so here are some facts about each one of her youngsters.
Lourdes Maria Ciccone Leon
Probably the best-known out of the Queen of Pop's kids is Lourdes Leon. She is the oldest one out of the six, and her biological father is Carlos Leon, a personal trainer who her mother dated from 1994 to 1996.
Apart from her siblings on mom's side, she also has a half-brother Meeka Leon on her father's side.
Madonna's daughter was born on October 14, 1996. She is one of the two Madonna biological children.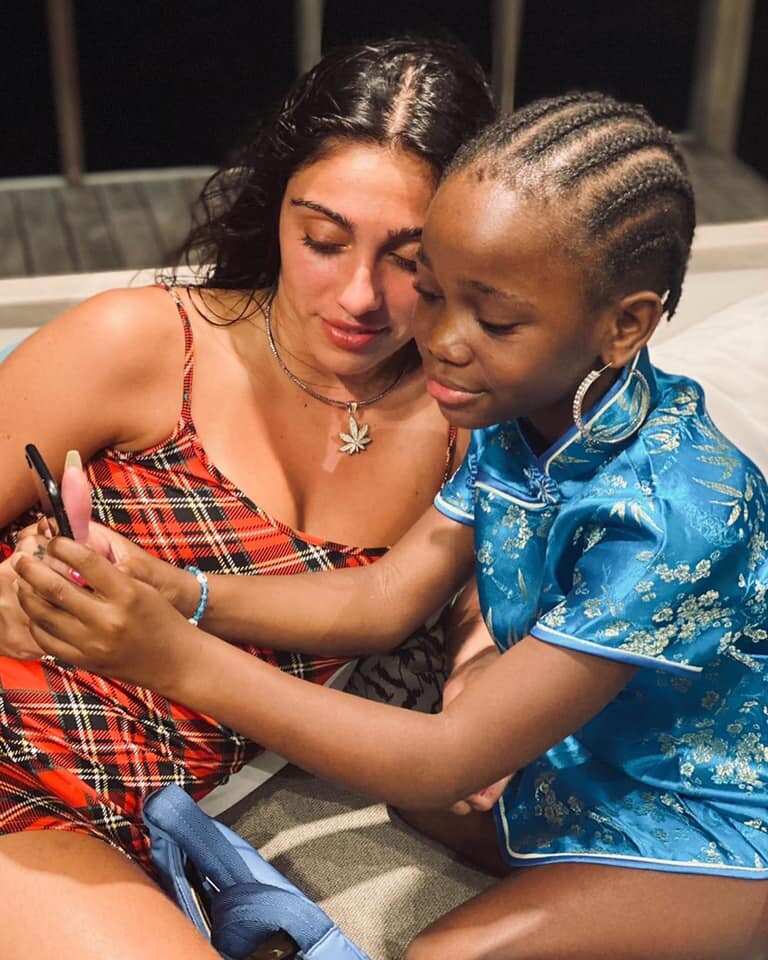 Lourdes is currently 24 years old and already making her own mark in the world outside of her famous mother's successes.
For instance, she is an aspiring model who appears in various campaigns and attends high fashion events. People often compare her to her mom appearance-wise, as Lourdes enjoys dressing in a rebellious style, like Madge did in her youth.
She attended the University of Michigan, where she studied music, dance, and theater. Lourdes is a young lady of many talents.
Rocco Ritchie
Madonna's son Rocco John Ritchie was born on August 11, 2000. Like his sister Lourdes, he is the biological child of Madge, whose father is the previous Madonna husband Guy Ritchie.
Guy and Madonna divorced in 2008 due to irreconcilable differences.
Rocco was a dancer at his mother's MDNA Tour and also appeared on The Ellen Show.
As for Rocco Ritchie siblings, his brother and four sisters on his mom's side are not his only ones. He has three more siblings through his father: Rafael, Rivka, and Levi.
When he was a teenager, the media reported about the custody battle between his parents, who could not decide who he should live with. Today, Madonna son Rocco lives in London with his dad.
David Banda Mwale Ciccone Ritchie
David, who was adopted in October 2006, is the oldest out of the star's non-biological children. He is a skilled young footballer, who constantly strives to be successful.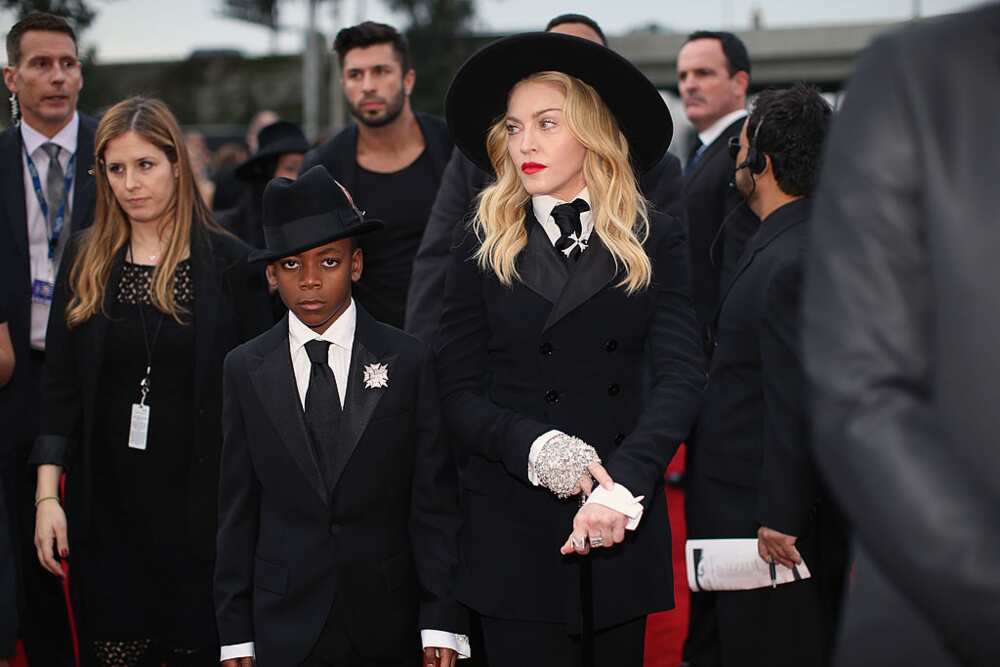 Because of him signing for a junior football academy in Portugal in 2017, his mother moved there together with him. Living in this country later influenced the sound of her new music.
Back when David was a baby, he struggled with a lot of health problems, including pneumonia and malaria. Due to the celebrity adopting him and taking care of him, he is now a strong and athletic young man.
Mercy James Ciccone
The Malawian girl Chifundo "Mercy" James was adopted by the international superstar in June 2009. At first, the celebrity had problems with adopting her, but she did not give up and eventually became her mother.
Although she is not a very public person and has a shy personality, there are some known facts about Madonna daughter Mercy.
For example, she is a talented piano player and singer, and her mom often boasts of her talents on social media. She is also a decorated gymnast who frequently participates in competitions and wins medals, and she is an aspiring photographer.
Stella and Estere Ciccone
The youngest Madonna kids, Stella and Estere, were adopted by her in 2017. The star explained that these adorable twin girls from Malawi got attached to her right away, and the feeling was mutual.
Like their brother David, Stella and Estere are very athletic and enjoy playing soccer. They also love singing, and in this aspect, they take after their famous mother.
The children of the famous star are multilingual - they can speak English, Chichewa, and Portuguese. She describes them as very resilient and praises them for being good at their hobbies, like singing, dancing, and playing sports.
Still, it is more important to her that her young ones grow up to be loving, caring, and compassionate people, and treat everyone with respect. She does not put a lot of pressure on them to succeed in their career and thinks that them becoming star athletes or talented singers would be just a pleasant bonus.
Madonna children are just as determined and passionate as their mother is, and the legendary celebrity clearly seems to care a lot about them.
READ ALSO: Joan Celia Lee biography: Who is one of Stan Lee's daughters?
Stan Lee was a legendary comic book writer, who was the brains behind the Marvel universe. He also had a fulfilling family life.
Legit.ng recently reported about his daughter, Joan Celia Lee. What does she do for a living, and has she followed her famous father's footsteps?
Source: Legit.ng