100+ good Discord bio ideas to put in the 'about me' section
Discord is a free communication app that lets you share voice, videos and text with others. It is essential to have a bio that reflects your interests and says more about who you are so that your friends on the platform can know you. To make your bio stand out, consider funny, aesthetic and cute ideas. Good Discord bio ideas may also help you to gain more followers on the platform.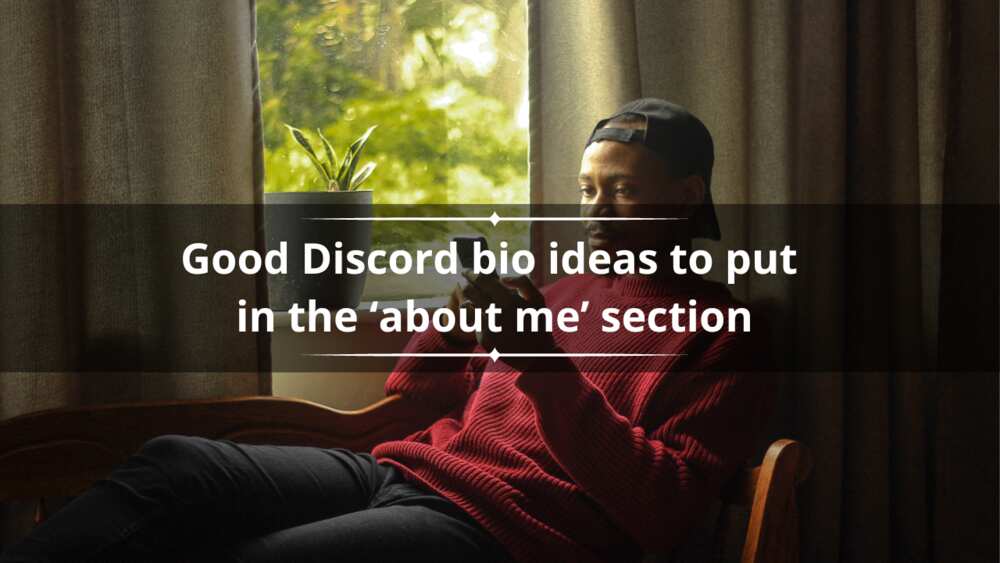 A Discord bio is the best way to introduce yourself on the platform to your followers. Your Discord profile can be anything you want it to be, depending on who you are. Making your Discord profile interesting shows you have an exciting personality, making people want to interact with you.
Discord bio ideas
Discord bios help people decide whether they want to add you as a friend or not. It is essential to make your bio stand out by making it funny in all ways possible. Below are the best, funny, aesthetic Discord 'about me' ideas you should try.
Good Discord bios
A good Discord bio can be anything that describes you, what you like or why you are on the platform. You can express yourself in a few words to make a great impression on the people you want to connect with. Consider the following examples.
I am trying to be a rainbow in someone else's cloud.
Keep the dream alive: Hit the snooze button.
Don't run away from challenges. Run over them.
Chaos, panic and disorder, my work here is destroyed.
Every woman is an angel. You just need to take her to heaven.
Steel wins battles, and Gold wins wars.
Always give everything you do your 100% unless you are donating blood.
Award-winning gaming evangelist. Total introvert. Wannabe troublemaker. Bacon enthusiast.
I tried to be normal once. Worst two minutes of my life.
I'm not here to waste your time but to make you think.
Keep calm, and let the games begin.
The queen of my kingdom.
I'm just here to make bad puns and annoy people.
I love deadlines. I like the whooshing sound they make as they fly by.
To the moon and never back.
My life is a canvas, and I'm painting with pixels.
My road to success always seems to be under construction.
More baked than a potato.
I spent a lot of time on this bio.
This is awkward. You came here for a bio, but now you're just reading my thoughts.
I love my computer because all my friends live on it.
I'm just a girl who loves memes and animals.
Knowledge is knowing what to say. Wisdom is knowing whether to say it or not.
Funny Discord bios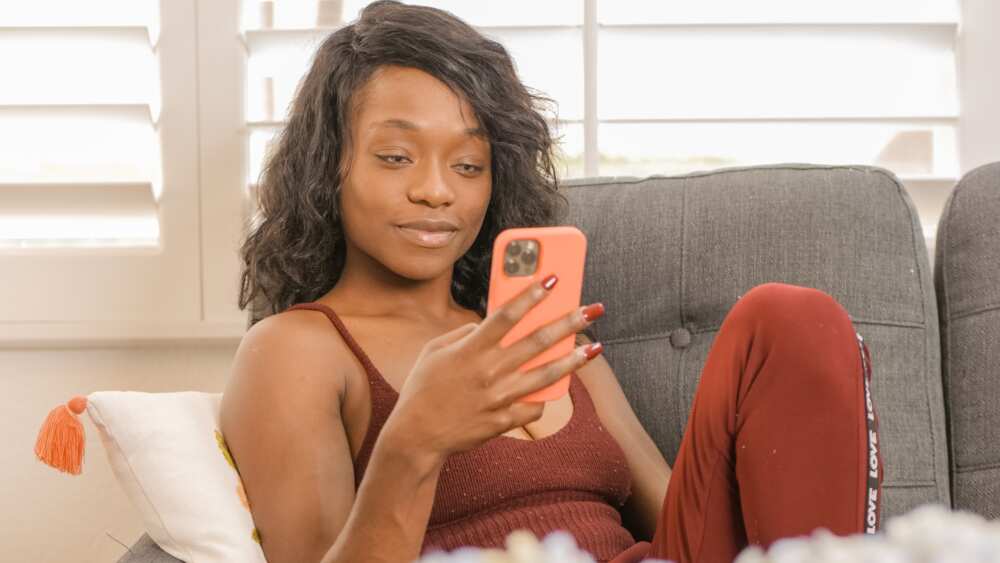 Many people like hilarious things because it makes them laugh. Making your Discord bio hilarious by adding funny jokes can make people want to interact with and like you. People love things or people who can make them have a good laugh because one needs laughter to relieve stress and lighten their mood. Below are hilarious bio ideas for Discord.
I am just here for the memes.
Professional snackologist and nap enthusiast.
Never laugh at your wife's choices. Unfortunately, you are one of them.
Too lazy to change this bio.
Winning the game, one snack at a time.
Give me a minute. I'll just be back in time before you can pronounce actilimandataquerin altosapaoyabayadoondib!
Sorry, I'll be back in 10 minutes if I do not reread this message.
Beer is proof God loves us and wants us to be happy.
Elon Musk is trying to send me to Mars, but I'm unsure if I want to go.
I'm the life of the party, even if it's just in my head.
Women always call me ugly until they discover how much money I make.
I have enough money to live comfortably for the rest of my life if I die next Tuesday.
Laugh at your problems. Everybody else does.
A cartoonist was found dead in his house. The details are sketchy.
Dating? What cuisine is that?
I can't adult today. Tomorrow doesn't look good either.
I'm not lazy; I'm in energy-saving mode.
Professional napper, occasional worker.
I forgot to go to the gym yesterday. It has been ten years since I remembered for the last time.
I'm the type of person who will sit in the middle of a room to avoid awkward eye contact.
If I'm not online, I'm either sleeping or dead. Please respect my decision.
Just a meme machine.
I only drink twice when it's my birthday and when it is not.
Discord is my lifeblood.
Not sure what I'm doing here, but it's fun so far.
Putting the "pro" in procrastination.
I am so poor that I can't even pay attention.
If I am going to be a mess, I might as well become a hot mess.
Aesthetic Discord bio ideas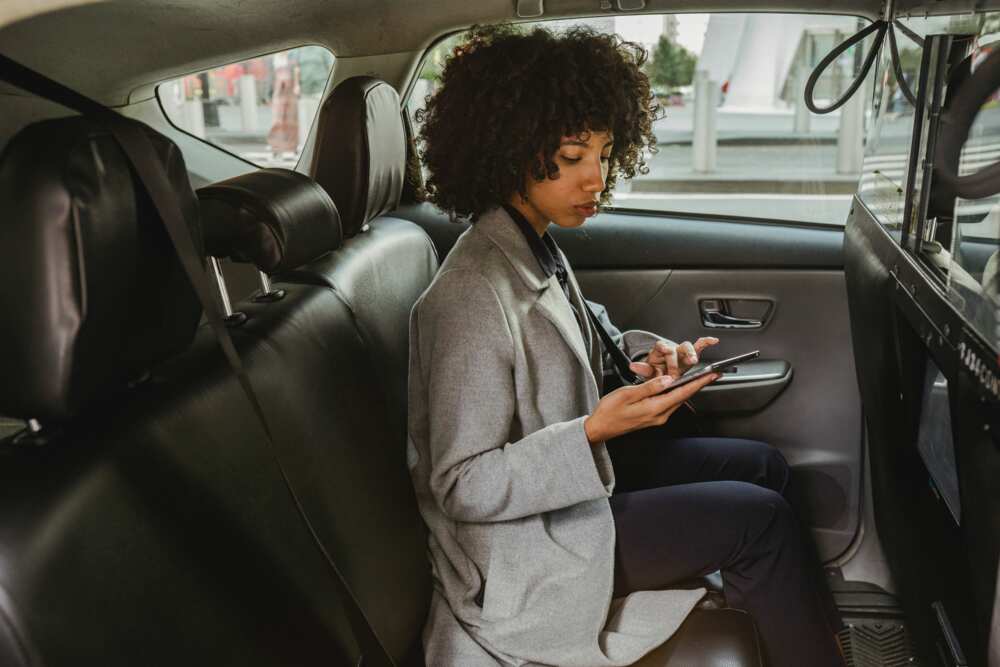 You can make your Discord profile attractive using emojis, images and colours. Accompanying your profile with sparkles and heart emojis can make your Discord bio stand out.
Captivated by the beauty in simplicity.
In a world full of warriors, be a warrior.
A caffeine-dependent lifeform.
Iam addicted to likes, views, and validation from strangers.
I don't escape reality; this is reality.
Just a gamer who's good at everything.
Creating my little digital paradise.
An avid collector of anime plushies.
Embracing the beauty in imperfection.
There are no winners in life, just survivors.
Excellence is not a skill. It is an attitude.
Lost in the world of virtual reality.
99% of your problems can be solved with a slice of pizza and ice cream.
I am in love with the sound of keyboard clicks.
Can you guess my star sign?
Endure, survive, and game. I am only here to win.
My heart beats faster for pixels.
The harder you press the button, the stronger the attack.
I dream of a better world where I can play video games all day.
Admiring the beauty in art and design.
Cute Discord bio ideas
You should not struggle to come up with ideas for your bio. Adding emojis to your bio will make it look appealing and cute. Check below to get some ideas;
I'm not short. I'm just concentrated, awesome.
If you don't like me, follow all my steps, honey, you're my fan!
On a mission to never take life too seriously.
The sky is not the limit. The mind is.
You've entered the gamer zone. Tread lightly.
People call me 'Dave', but you can call me tonight.
Emojis aren't always enough to express our emotions… but we all know this one!
Life is too short to update Discord's bio.
God is creative. I mean… look at me!
In a world full of ordinary, be extraordinary.
Sorry, I'll be back in 10 minutes if I do not reread this message.
Analog at birth, digital by design.
I found your nose, and it was all up in my business.
Best Discord about me bio ideas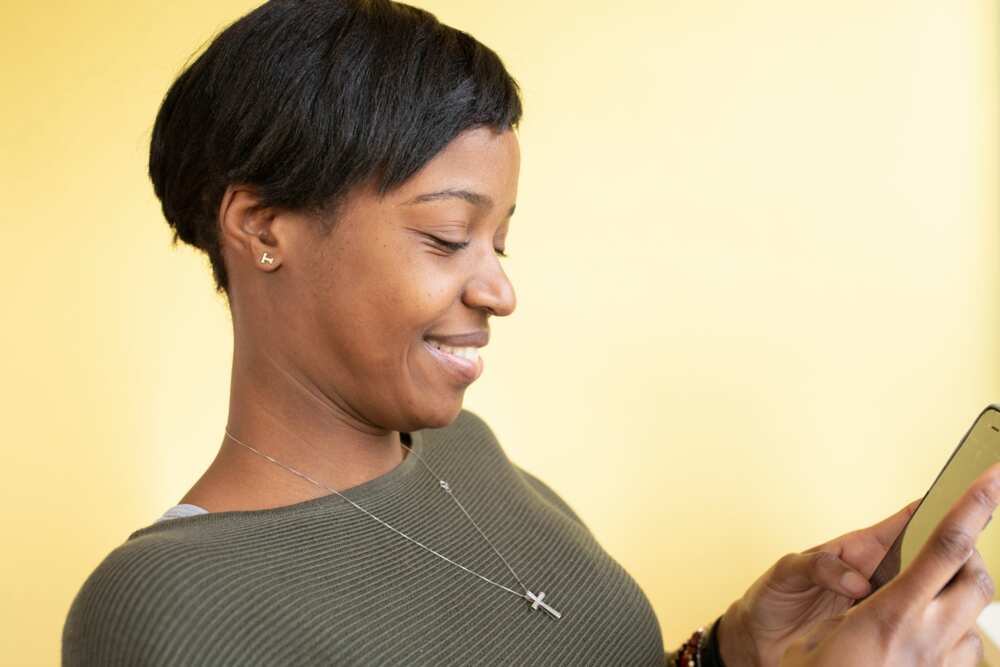 Looking for things to put in your Discord bio can be frustrating sometimes. However, it should not be stressful because a bio is just about you. It can be a cool quote, saying or anything that suits your personality. Consider the following ideas;
I'm the type of person who would rather spend time with my parents.
I'm sorry for whatever I did last night. Seriously, what did I do?
If money talks, why do mine keep saying goodbye?
I'm honest, and I hope some of my followers are too.
I'm Jealous of my parents. I'll never have a kid as cool as theirs!
I smile because I have no idea what is going on.
I'm currently in search of a life outside of work and Netflix.
Currently accepting applications for the position of internet best friend.
Be nice to me. I may be hot one day.
I always try my best to take excellent smartphone selfies.
Sometimes, it takes me all day long to be unable to do anything.
The only happy ending I know is the weekend.
Waiting for an application that could deliver six packs.
I talk like a baby, and I never pay for drinks.
I eat cake because it is somebody else's birthday somewhere.
My job is secure. No one else wants it.
Love is blind, but marriage is a real eye-opener.
I'm the type of person who would rather spend time with their pet than with other people.
I'll never be as good as I should be, but I'll always be better than I used to be.
A nomad in search for the perfect burger.
I've just got more issues than Vogue.
A good bio attracts people and makes them want to follow and interact with you on social media. It is a brief way of describing yourself and your interests. Consider the above Discord bio ideas when looking for something to put in the 'about me' section.
Legit.ng recently published an article about 100+ birthday wishes for granddaughters from loving grandparents. Having a granddaughter is a blessing; wishing her a happy birthday on her special day makes her feel cherished.
When you wish your granddaughter a happy birthday, you make her feel how much she means to you. You can send her affectionate messages, inspiring verses and prayers to make her celebrate her birthday feeling your love.
Source: Legit.ng