Who Is the Next APC Chairman? Chieftains Give Reason Why Party Is Yet To Endorse Any Candidate
There is no consensus candidate for the next national chairman of the All Progressives Congress (APC)
According to some party chieftains, there is a need to take things easy before endorsing anybody for the sensitive position
This is coming ahead of the elective convention of the APC, during which the leadership crisis in the party is expected to be laid to rest
For those who believe that the ruling All Progressives Congress (APC) has already endorsed a candidate as the next national chairman of the party from the north-central zone, this is far from the truth.
This is the position of some of the party chieftains from the north-central. The chieftains made this known ahead of the elective convention of the party, This Day reports.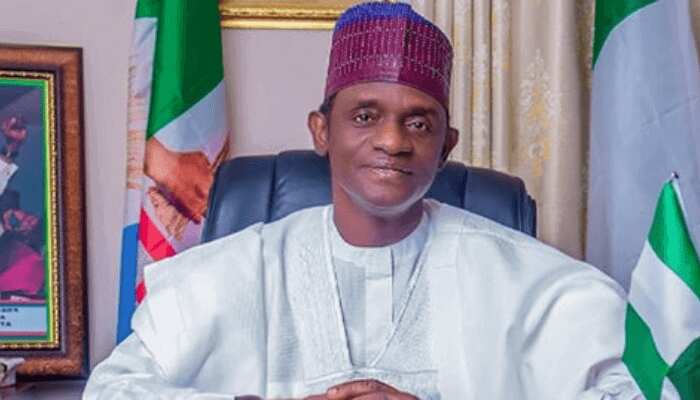 Speaking on the national chairman position, Hon. Abdullahi Ibrahim, a former member, Nasarawa State House of Assembly, expressed the readiness of stakeholders in the region to converge soon to pick one out of the contenders, Punch Newspaper added.
He said:
"We have not declared support for anybody. I say that with all sense of responsibility. It is for the good of the party as a whole that we take our time and assess the aspirants critically on the strength of what they bring to the table. If anybody tells you that we have a consensus candidate yet, it is a lie. In fact, we are yet to meet, let alone decide on it. We don't want to rush the process."
Al-Makura vies for APC national chairman position
Meanwhile, Legit.ng had reported that the front-runner for the national chairmanship of the APC, Senator Tanko Umaru Al-Makura revealed the motivation behind his desire to vie for the topmost seat of the ruling party.
A statement sent to Legit.ng by Segun Tomori, director, media & publicity of Al-Makura Support Organization (ASO), noted that the senator revealed this when he received members of ASO, the campaign organization working for his chairmanship aspiration.
The ASO led by its Director-General, Comrade Dominic Alancha, told the former governor of Nasarawa state that members decided to pay a familiarization visit to intimate him on the progress made so far.
He reiterated that Al-Makura remains the popular choice for the party after interactions with APC chieftains and stakeholders over the past few months.
Northeast stakeholders endorse Al-Makura
In a related development, a group within the APC recently endorsed Al-Makura as the next party chairman.
The group, North-East APC Progressive Social Media Forum insisted that Al-Makura has the credentials to lead the party to victory in 2023.
The group further noted that Al-Makura was not an alternative but the only option to help the party achieve its goals.
Al-Makura's die-hard supporter warns against intimidation
In a related development, an APC chieftain in Nasarawa state, Musa Yayaya Azara said that the alleged plot by the Economic and Financial Crimes Commission to arrest or detain Al-Makura would be strongly resisted.
He, however, said the alleged plan of the EFCC would not affect the senator's political ambition in becoming the next national chairman of the APC.
He added that those who are trying to frustrate Al-Makura's plan to be the next APC chairman using the EFCC were enemies and did not mean well for the party.
Source: Legit.ng