BREAKING: Armed Bandits Kill 20 in Niger State Community
Another day, another violent invasion by armed bandits in Shiroro local government area of Niger state
Locals say the latest attack is a reprisal by the terrorists who lost 40 men to a joint team of police, hunters, and vigilante members
An opinion leader in the area say hundreds are fled their homes and trooping into the Internally Displaced Persons camps
Shiroro - Armed bandits in their large numbers, on Friday night, September 3 invaded Magami community in Shiroro local government area of Niger state killing no fewer than 20 villagers.
Daily Sun newspaper reports that the attack was a reprisal attack by the gunmen after men of the special security task force, comprising the police, local hunters, and vigilante, launched an attack on the bandits, killing 40 of them on Wednesday, September 1.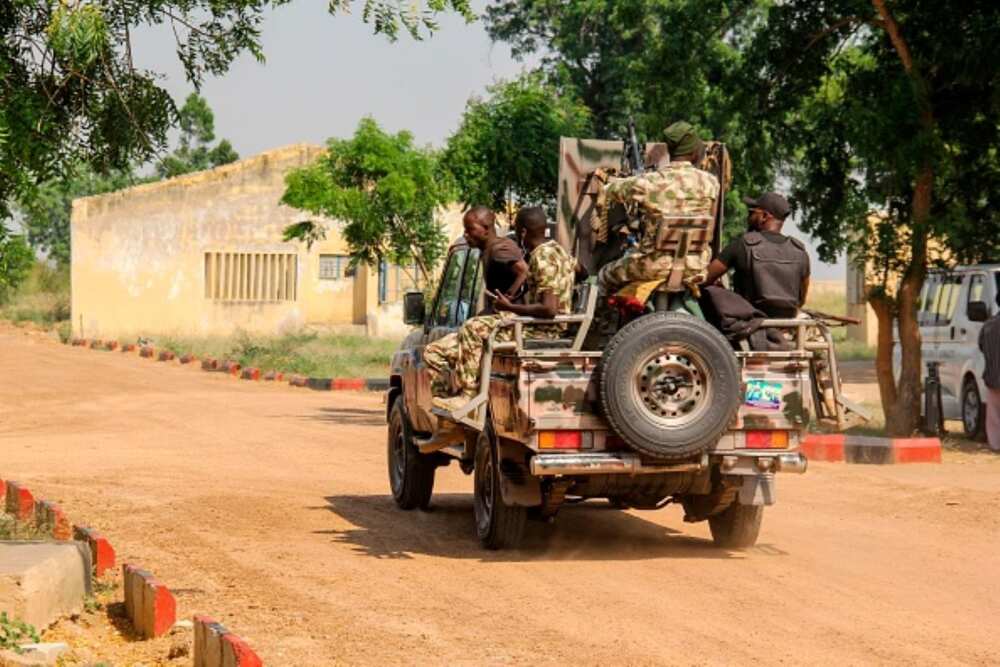 The task force recovered 16 motorcycles including arms and ammunitions mostly AK47 rifles.
A number of the villagers are said to be missing after the night attack while several others fled to neighbouring communities for safety.
A spokesman of the Concerned Shiroro Youths, Mallam Yusuf Abubakar Kukoki who confirmed the latest killings by the bandits, said the bandits came in their numbers, unleashing terror on members of the community in the night.
His words:
"Realizing that the combined team of police special force, hunters and local vigilantes who had earlier inflated heavy casualties on them had returned to their base at Galadima Kogo, the bandits mobilized and returned like a pride of wounded lions killing people at sight.
"They murdered and butchered their victims with dangerous weapons. Unfortunately, the unarmed, peaceful, and defenseless locals are now at the receiving end.
"By reliable records, no fewer than fifteen people have gruesomely been murdered by the marauding criminals.
"Six people were confirmed dead at Unguwan Magiro under Madoka ward, Rafi local government area, four people at Farin Hula and five people at Magami and environs all under Manta ward of Shiroro local government while scores of others are still missing – probably killed too."
Kukoki stated further that many villagers have now fled to Kuta headquarters of the local government and other neighboring villages where they are now staying as Internally Displaced Persons, IDPs.
He added:
"Kuta the headquarters of Shiroro local government which is considered a safer ground is swelling up with fleeing IDPs who have since vacated the troubled areas scampering helter-skelter for shelter, peace, and security."
'Terrorists not bandits'
Meanwhile, Abubakar Bagudu, the governor of Kebbi state has expressed concerns over the activities of bandits causing havoc across the country.
Bagudu on Thursday, September 2, asked the Buhari-led government to declare the bandits as terrorists.
According to the governor, whoever carries arms and terrorises people in an organised manner should be also declared terrorists.
FG moves to end escalating attacks in Zamfara
In a related development, the federal government has ordered telecom networks to shut down services operating in Zamfara for two weeks over the worsening security situation in the state.
The directive was issued on Friday, September 3, by the Nigerian Communications Commission (NCC) to all telecommunications providers in the country.
The order was issued in a letter signed by the executive vice-chairman and chief executive officer of NCC, Prof Umar Danbatta.
Source: Legit.ng