Mary Kathryn Muenster's biography: who is JB Pritzker's wife?
Mary Kathryn Muenster is best known as JB Pritzker's wife. Pritzker is the 43rd governor of Illinois and an American billionaire, investor, and philanthropist. Mary has always been a staunch supporter of Pritzker's endeavours. What do you know about Mary Muenster?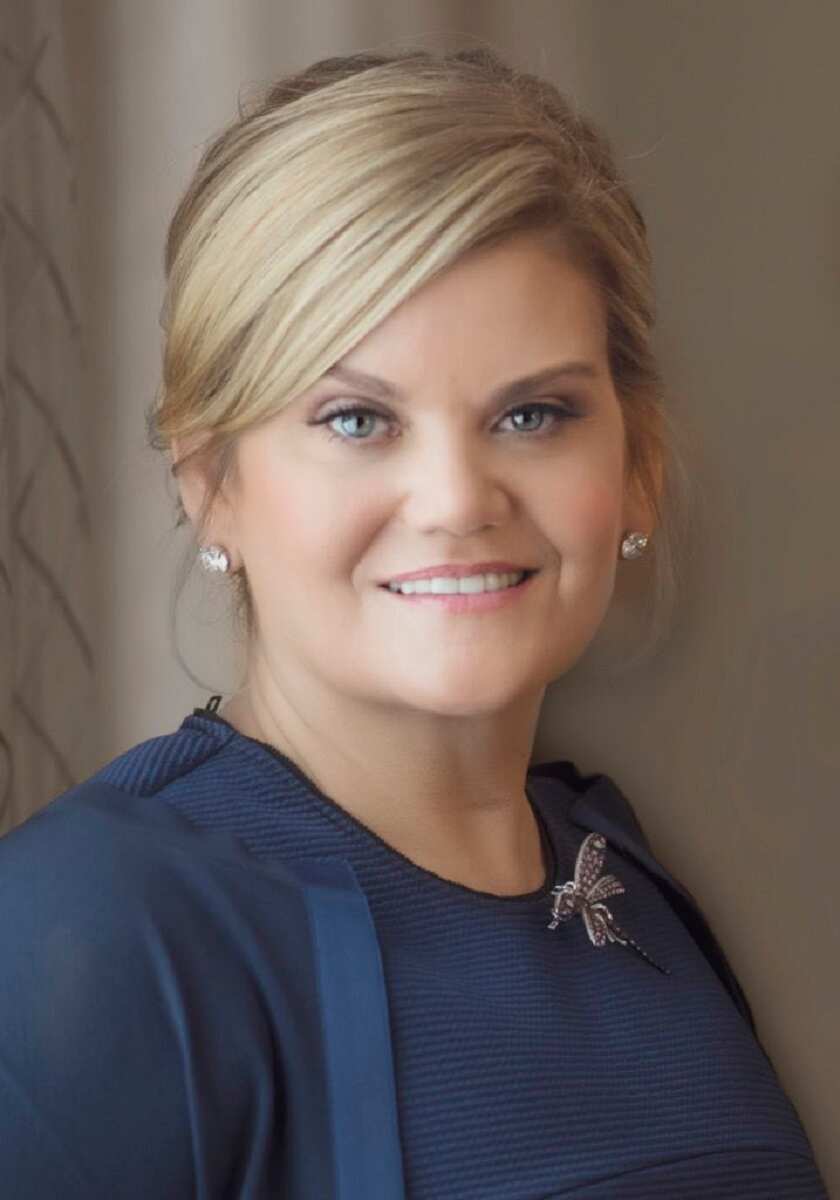 As Governor of Illinois, Jay Robert "JB" Pritzker has significantly improved the state's living conditions. He focuses on growing the economy and creating jobs by stabilizing the state government, expanding healthcare facilities, and investing in education.
He is always busy and rational at work, but when he gets home, he transforms into a loving husband and father. What do you know about Mrs. Pritzker?
Profile summary
Real name: Mary Kathryn
Date of birth: 25 May 1967
Age: 54 years (as of 2021)
Place of birth: South Dakota, USA
Mary Kathryn Muenster religion: Christianity
Current residence: Chicago, Illinois, USA
Nationality: American
Ethnicity: Mixed
Gender: Female
Marital status: Married
Spouse: Jay Robert Pritzker
Height in feet: 5 ft 8 in
Height in centimeters: 173
Weight in kg: 55
Weight in lbs: 121
Mary Kathryn Muenster's biography
JB Pritzker's wife is from South Dakota, USA. She was born to Theodore and Karen Muenster.
Her father was South Dakota Governor Richard Kneip's Chief of Staff. Her mother was a state senator in South Dakota from 1987 to 1993.
Mary has an older brother named Tom and a younger brother named Ted. She had been very close to her grandmother since she was a child. In an interview with the Chicago Sun Times, she described her as follows:
She was the most amazing person who taught me how to knit and farm and the importance of giving. I fed the pigs every morning. My grandparents weren't well off. But it was the best time. She was the church secretary at the First Christian Church in Beatrice, Nebraska, and she would collect the donations.
How old is Governor Pritzker's wife?
According to her husband's Twitter post, Mary was born on 25 May. It is known that she was born in 1967. As of 2021, Mary Kathryn Muenster's age is 54 years.
Education and career
While receiving her education from the University of Nebraska, she took a break to work in Washington, DC. She worked as an aide to South Dakota Senator Tom Daschle.
Mary is now the president of a non-profit organization called Evergreen Invitational NFP. Muenster is also the president and director of the J.B. and M.K. Pritzker Family Foundation, as well as the founder of the Pritzker Children's Initiative, which focuses on early childhood, community, and women's health issues.
What is Mary Kathryn Muenster's net worth?
The chances are that Pritzker wife has amassed a sizable fortune on her own. There is no information that could reveal her earnings in terms of precise figures. Her husband currently has a net worth of $3.5 billion.
Mary and JB Pritzker's family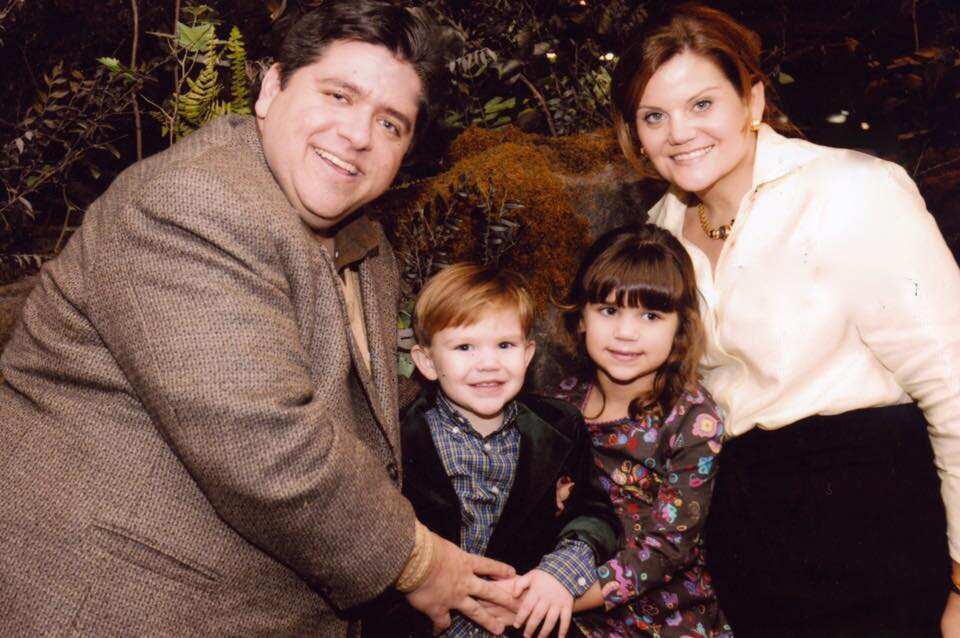 Mary and her husband met on a blind date set up by a mutual friend. JB recalled one amusing event from that night in an interview with the Chicago Sun Times:
While we were looking at the menu, I realized my wallet was in my car four blocks away! So I excused myself — and I SPRINTED four blocks wearing a blazer and tie! I returned 10 minutes later. I thought it was over.
Mary did not leave the restaurant. They began dating shortly after. The two exchanged wedding vows in 1993. They are now parents to two children – a daughter Teddi and a son Donny.
Mary encourages and motivates her husband. JB's weight problems are one of the best examples of this.
While her husband lamented his "bad genetics," she offered him a perfect solution. JB commented on it in the following way:
She jokes that I don't do anything healthy for myself unless I invest in it, and I invested in a company called Retrofit.
The Chicago-based startup collaborates with corporations to help employees lose weight through the use of mobile technology. Mary's husband lost 50 pounds as a result of the program, which included Skype videoconferences with dietitians, psychologists, and exercise physiologists. As he later stated, the primary motivation of Pritzker appears to be as follows:
To be around for my kids and for my wife for as long as I can.
How much is the Pritzker family worth?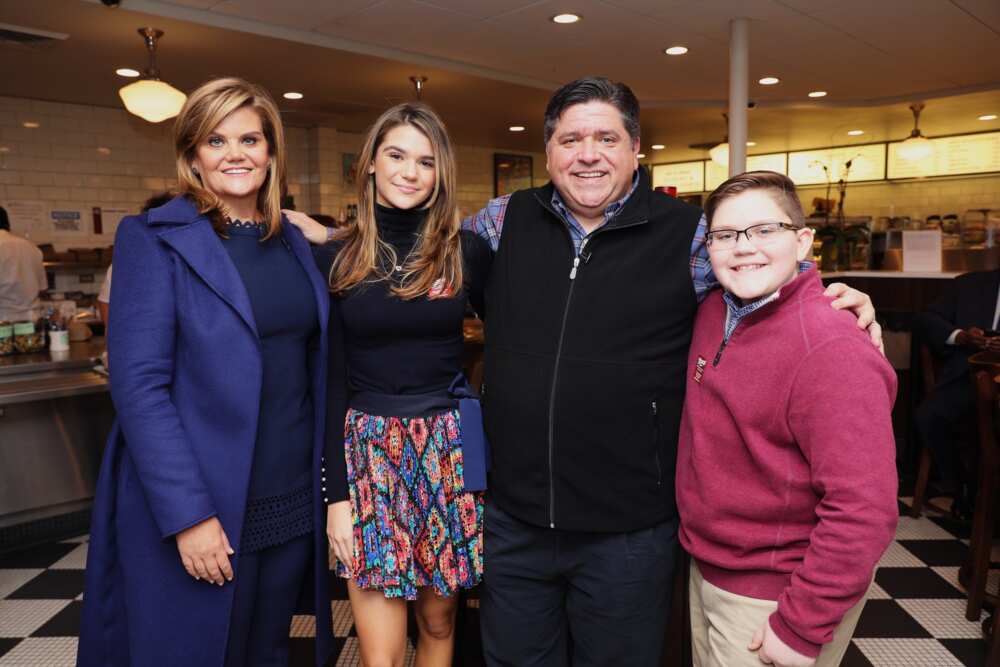 With a combined net worth of $33.5 billion, the Pritzker family is currently ranked 15th among the world's wealthiest families. The family lives in Chicago and includes 11 billionaires.
Mary Kathryn Muenster currently resides in Chicago, Illinois, with her husband and children. She maintains a low profile, which makes it impossible to have even the brief look at her family life.
READ ALSO: Edward Abel Smith's biography: who is Kate Winslet's husband?
Legit.ng recently reported about the life of Edward Abel Smith. He is famous for being Kate Winslet's husband and the nephew of business magnate Sir Richard Branson.
Edward first met Kate at his uncle's house. It was then that they fell in love. At the time, the actress already had two children. What do you know about Edward and his family life? How many children do they have now?
Source: Legit.ng