Edward Abel Smith's biography: who is Kate Winslet's husband?
Edward Abel Smith is the nephew of famous businessman Sir Richard Branson. Many people recognize him as the third husband of the renowned actress Kate Winslet. They have been happily married for over eight years. What do you know about him and his family life?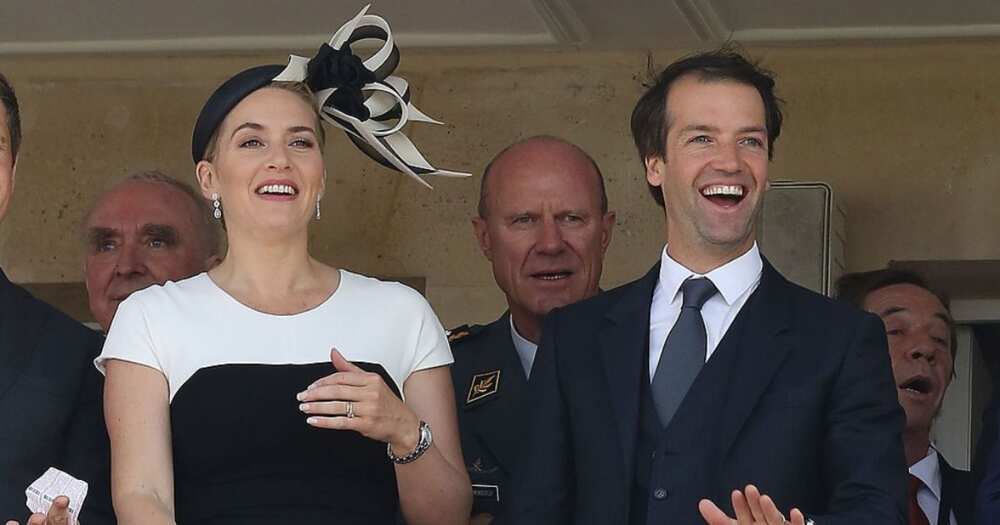 Even though he is Richard Branson's nephew, little was known about him until he began dating actress Kate Winslet. The story of their meeting could easily become the basis for a romantic film. Here is everything you need to know about him.
Profile summary
Full name: Edward Abel Smith
Also known as: Ned RocknRoll (from 2008 till 2019)
Date of birth: 1978
Age: 43 years (as of 2021)
Place of birth: USA
Height: 5 ft 10 in
Marital status: Married
Spouse: Kate Winslet
Children: 1
Net worth: $25 million
Edward Abel Smith's biography
Edward was born to parents Robert Abel Smith and Lindy Branson. Soon after his birth, his parents divorced.
He was raised by his mother and stepfather, Robin Brockway, in Parsons Green, South-West London. When it comes to siblings, he has four brothers.
In 2008, he changed his name to Ned RocknRoll.
How old is Edward Abel Smith?
Kate Winslet's husband was born in 1978. There is no information revealing his exact birthdate. As of 2021, he is 43 years old.
Career
Edward began working in his uncle's company's marketing department. He now works as the Head of Marketing Promotion and Astronaut Experience at his uncle's company, specializing in developing commercial spacecraft that will transport tourists to space in the future.
How much is he worth?
As of today, Richard Branson's nephew has a net worth of $25 million. He earned it by working at his uncle's company.
Who married Ned RocknRoll?
As of today, this man is no longer called Ned. His name is Edward again. He is now married to actress Kate Winslet.
When it comes to Smith's relationship, he was previously married to British socialite Eliza Pearson. They tied the knot in 2009 and divorced two years later.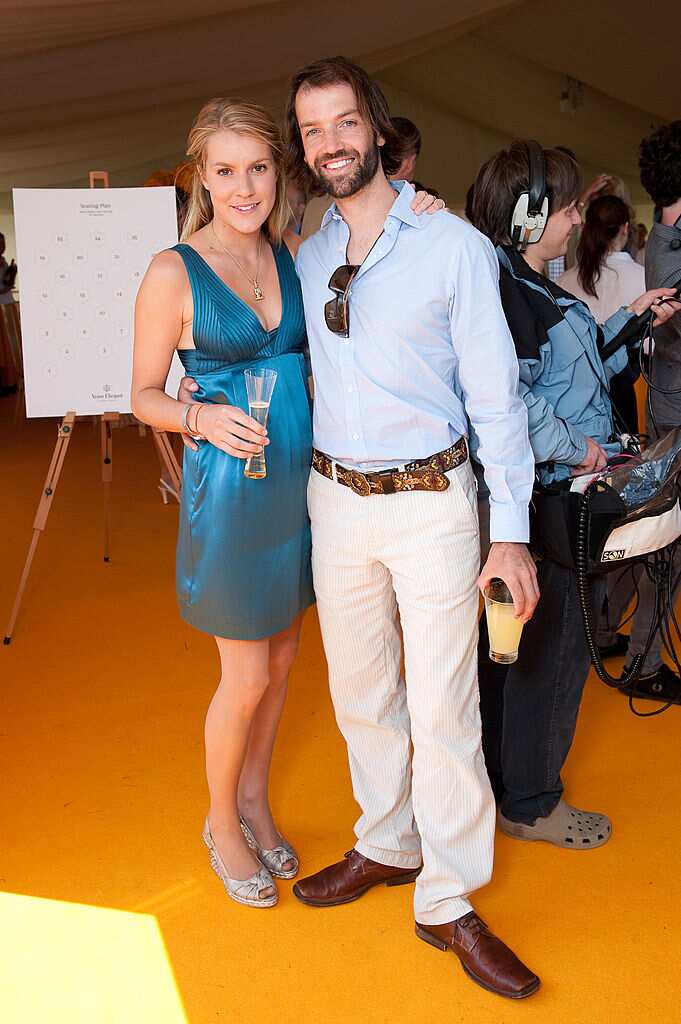 Edward and Kate first met in August 2011 during her visit to Richard Branson's Necker Island mansion. She came there with her boyfriend (at the time), Louis Dowler.
During her stay there, Kate saved Branson's 90-year-old mother from a fire. There, she also got acquainted with his nephew – Ned RocknRoll (at the time). She later ended her relationship with Dowler and began dating Ned.
Kate had previously been married twice. Her divorce from her second husband sparked a slew of rumours and questions.
She was frequently seen with many famous men, including model Louis Dowler, which piqued the interest of her fans, who were eager to learn the answer to the question, "Who is Kate Winslet married to?"
Their burning curiosity was satisfied when the news of Ned RocknRoll and Kate Winslet's wedding was announced in the media. In December 2012, they exchanged wedding vows in a private ceremony. The celebration was held in New York.
Children
Kate and Edward are the parents of three children. Winslet already had two children when they met.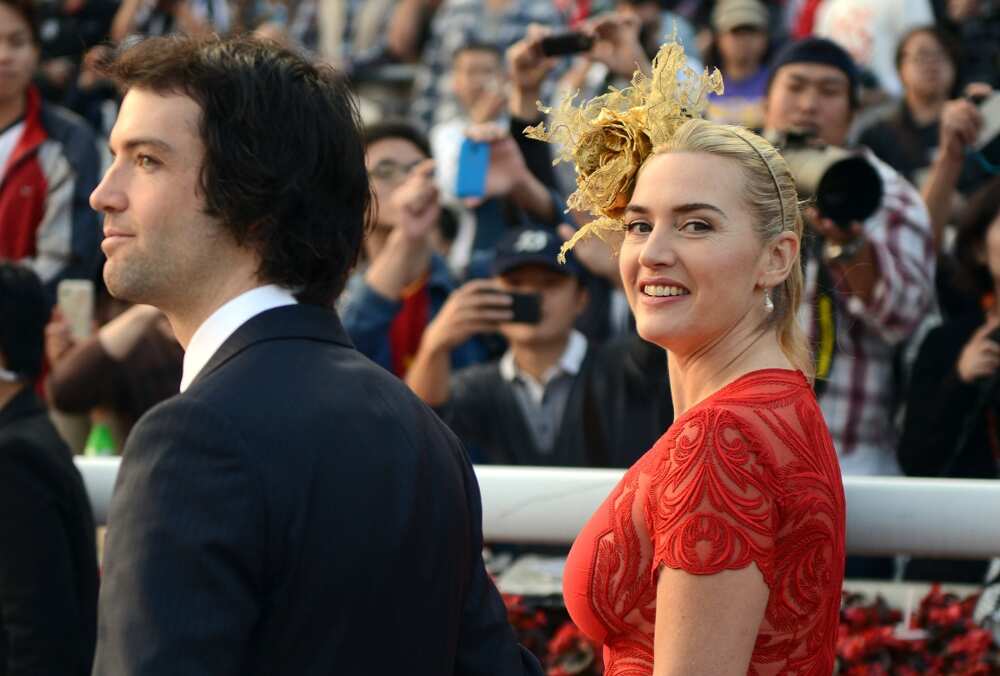 When it comes to Kate Winslet's husbands, from 1998 to 2001, she was in a relationship with Jim Threapleton. In her marriage to him, she gave birth to Mia Honey Threapleton. She was born on 12 October 2000.
After her divorce from Jim, she married Sam Mendes. They were married from 2003 to 2011. Sam Mendes is the father of her first son Joe Alfie Winslet Mendes. He was born on 22 December 2003.
Following Kate Winslet's marriage to Edward, he became a stepfather to her kids. On 7 December 2013, Kate Winslet's family welcomed a new member named Bear Blaze.
Today, Mia is 20 years old, Joe is 17, and Bear is seven years old. Joe is interested in music, while Bear is interested in acting.
Mia is determined to pursue a career as an actress. In an interview with Lorraine Kelly, a Scottish TV host, Winslet stated about Mia:
[She's] 20 and acting. She's away now in the Czech Republic about to start on a TV series over there.
How tall is Edward Abel Smith?
Kate Winslet's spouse has a height of 5 feet 10 inches He is pretty tall compared to his wife, who is only 5 feet 6½ inches tall (169 centimetres).
Edward Abel Smith now lives at a historic estate outside London with his wife and their children. His wife Kate Winslet has been baking during the pandemic and frequently shares interesting facts about her personal life through online interviews with famous TV hosts.
READ ALSO: Danielle Armstrong biography: age, net worth, boyfriend, weight loss
Legit.ng recently reported about the life of Danielle Armstrong. She is a reality television star best known for her role in The Only Way Is Essex (TOWIE). She attempted to develop a relationship with James Lock while on the show. Furthermore, she became pregnant, but she later suffered a miscarriage.
She is now in a new relationship with Tom Edney. Moreover, the beloveds have already given birth to their first kid. What do you know about her partner? What did she do after she left TOWIE?
Source: Legit.ng