Duane Martin biography: age, height, net worth, divorce, is he gay?
Duane Martin is an American actor, former basketball player, and real estate, agent. He was formerly married to popular actor and musician Tisha Campbell. Here is everything you need to about the man.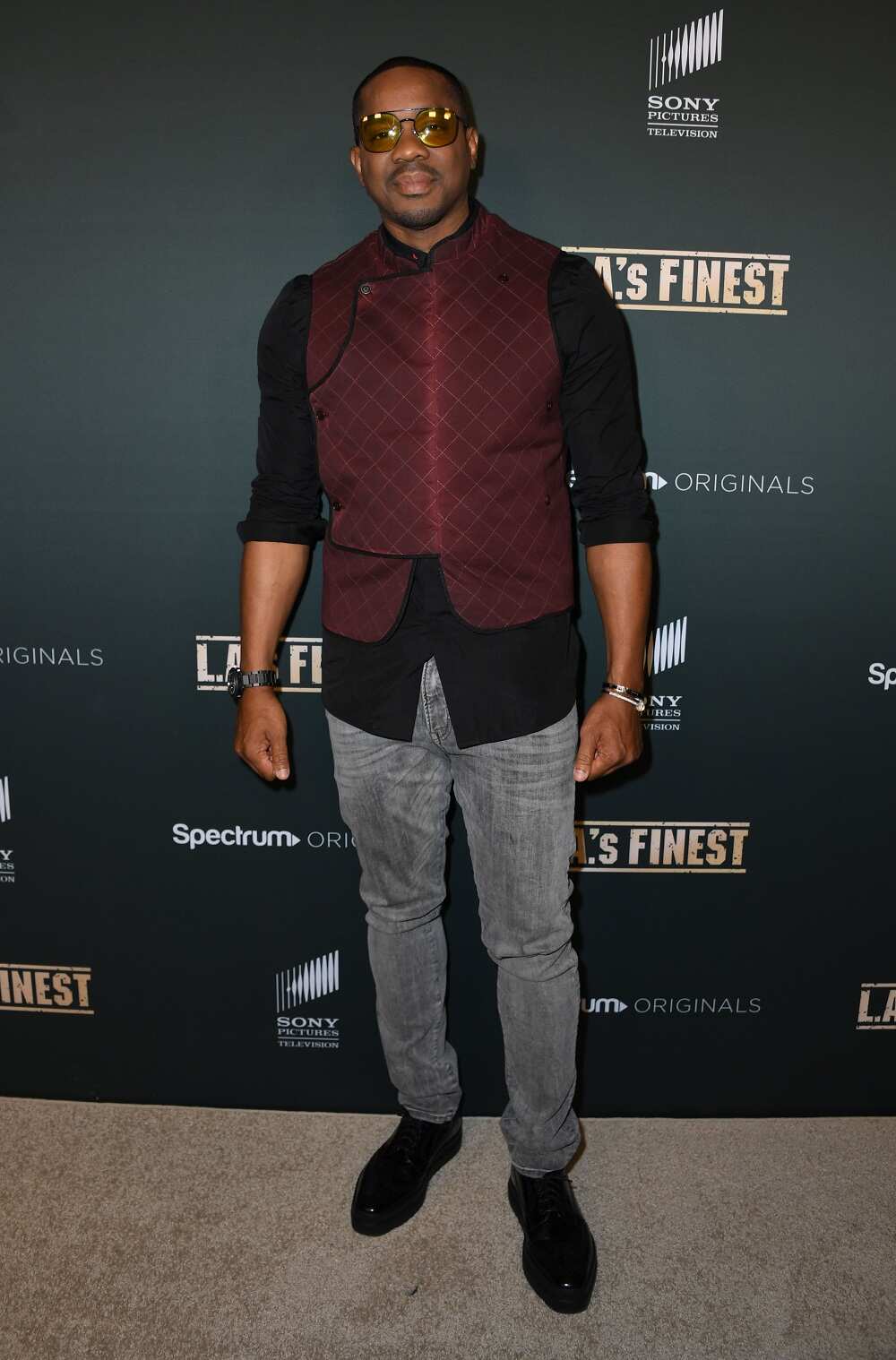 Duane is also a producer, writer, and former reality TV star. His acting career has spanned three decades.
Profile summary
Name: Duane Martin
Date of birth: August 11, 1965
Place of birth: Brooklyn, New York City, NY, USA
Age: 55 years (as of April 2021)
Height: 5 ft 10 in
Nationality: American
Ethnicity: African-American
Marital status: Divorced
Occupation: Actor, producer, writer, former basketball player
Net worth: $500,000
Instagram: @duane_martin
Who is Duane Martin?
Martin is a talented actor who is a native of Brooklyn, New York. Details about his early life, siblings, and family are yet to be made public by the actor.
What is Duane Martin age?
The actor is 55 years old as of April 2021. He will turn 56 on August 11, 2021.
What is Duane Martin height?
He is 5 feet 10 inches tall, and he weighs 73 kg.
Educational background
Details of the elementary and high schools he attended are unknown, but he had his university education at the New York University.
Career summary
He began his career as a basketball player. He played for Dayton Flyers in NCAA Division 1 league. Later, in 1989, at the age of 24, he joined the New York Knicks under a non-guaranteed contract in the NBA as an undrafted free agent.
He was later cut from the team and never got the chance to play in the NBA.
Duane's acting career took off in 1990 when he played Steve in the TV series Moe's World. The following year, he featured in the TV series Against the Law. His movie debut was in the film White Men Can't Jump where he played Willie Lewis.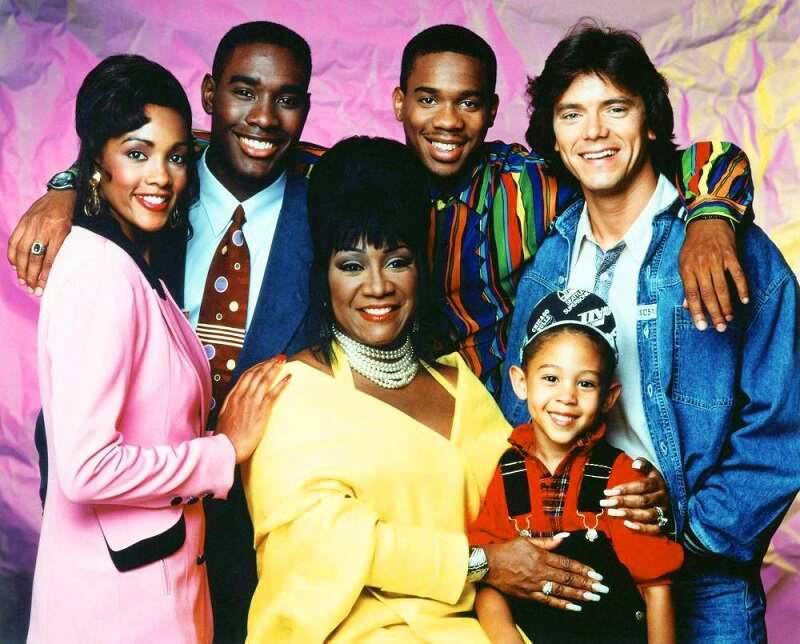 His first major TV project was Vidal Thomas's role in the popular television series Out All Night in 1993. The series was a star-studded one, featuring legendary musician Patti LaBelle, Vivica A. Fox, and more talented actors.
From 2003-2005, he played the role of Robert James Sr. in 88 episodes of the TV series All of US.
In 2005, he acted alongside Kelly Rowland, playing the lead character, Derrick, in the romantic comedy film titled The Seat Filler. He played Ben Baines in 26 episodes of the TV series LA's Finest from 2019-2020.
In 2013, he was featured in the reality TV series Real Husbands of Hollywood. Duane has starred in music videos by Boyz 11 Men, Will Smith, and others.
Duane has been featured in several movies and TV shows. Here are some of the TV productions and movies he has featured in.
Movies
Ghost Whisperer (2006): Ashton Belluso
The Seat Filler (2004): Derrick
What Boys Like (2003): Phil
Deliver Us from Eva (2003): Michael 'Mike'
Any Given Sunday (1999): Willie's Agent
Woo Frankie (1998)
Scream 2 (1997): Joel
Fakin' Da Funk (1997): Brandon
Down Periscope (1996): Jackson
The Inkwell (1994): Jr. Phillips
Above the Rim (1994): Kyle Lee Watson
White Men Can't Jump (1992): Willie Lewis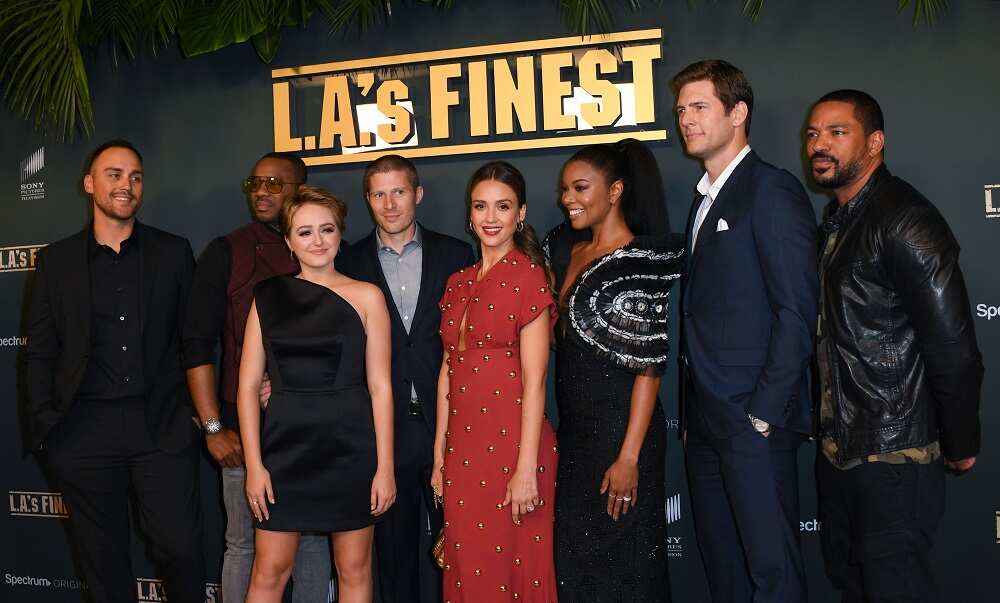 TV
LA's Finest (2019-2020): Ben Baines
The New Edition Story (2017): Louis Silas
The Odd Couple (2017): Michael
Sister Code (2015): Duane Shakir
The Paul Reiser Show (2011): Fernando
Rita Rocks (2009): Chuck DeShannon
All of Us (2003-2007): Robert James Sr.
Abby (2003)
I Got You (2002)
Yes, Dear (2002): Alan
Blind Men (2001)
One on One (2001): Elliott
Girlfriends (2000): Joan's Love Interest
Sugar Hill (1999)
Mutiny (1999): BJ Teach
Getting Personal (1998): Milo Doucette
Between Brothers (1997): Mason
Living Single (1997): Ty Richardson
The Fresh Prince of Bel-Air (1993-1995): Dr. Duane / Duane
Happily Ever After Fair (2003)
Out All Night (1992-1993): Vidal Thomas
Roc (1992): Kenny
Moe's World (1990): Steve
Producer credits
The Seat Filler (2004)
Ride or Die (2003)
Writer credits
The Seat Filler (2004)
Ride or Die (2003)
Awards and nominations
He was nominated for Outstanding Lead Actor in a Comedy Series at the BET Comedy Award in 2005 for his performance in All of Us (2003).
In 2004, he received a nomination for BET Comedy Awards for Outstanding Supporting Actor in a Box Office Movie for his performance in Deliver Us from Eva (2003).
His other awards nominations include Daytime Emmy and Image Awards (NAACP).
How much is Duane Martin worth?
According to Celebrity Net Worth, Duane Martin net worth is $500,000 as of 2021.
Marriage and family
Martin is currently not married. Although he was married for two decades, the union unfortunately dissolved. The former Duane Martin wife's name is Tisha Campbell. They were married for 20 years, and they were together for a total of 27 years.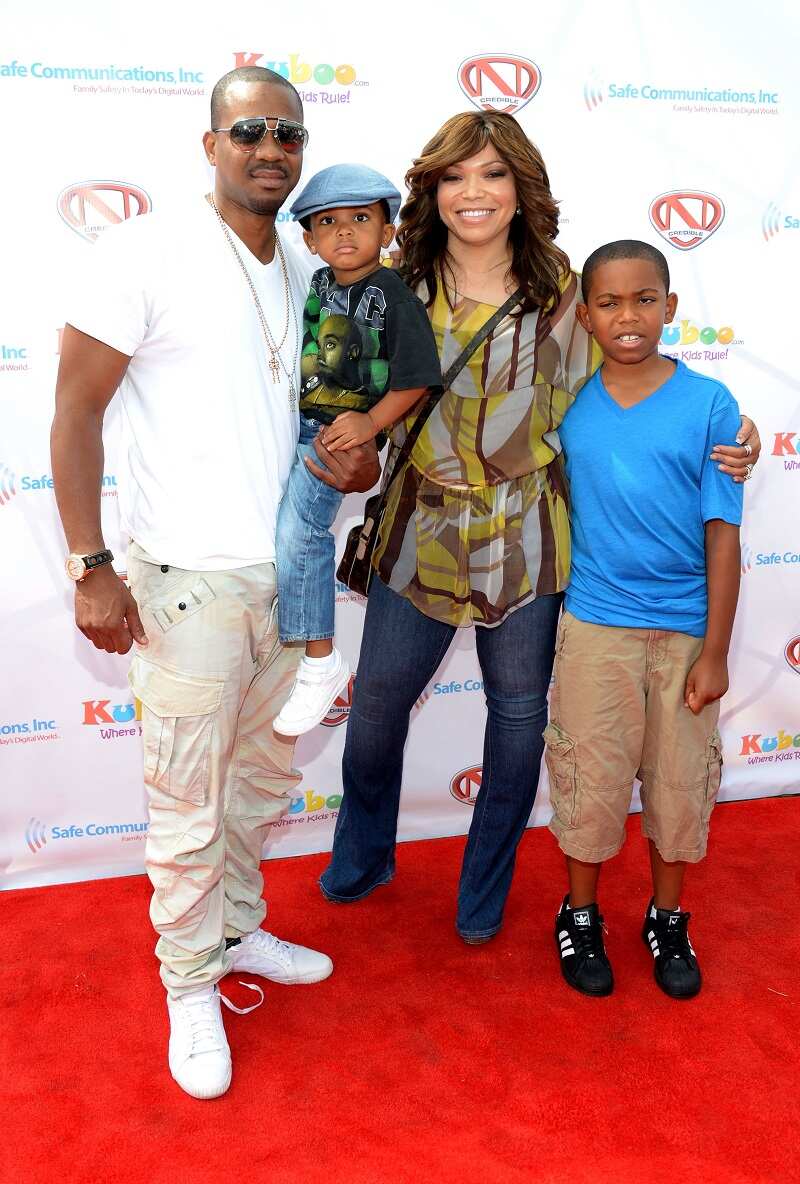 Duane Martin and Tisha Campbell got married in 1996. They have two children — Xen Waheed, 19, and Ezekiel Czar, 11.
Tisha Campbell and Duane Martin divorce was finalized in December 2020, four years after their separation in December 2016. Tisha claimed Duane hid money during their marriage.
Bankruptcy
As reported by Celebrity Net Worth, the former couple filed for bankruptcy in 2016. In the filing, the couple reportedly claimed to owe over $15 million to different creditors including, Broadway Federal Bank, The City of Los Angeles, etc.
Their assets were only worth $313,000. Their joint income at that time was $7,655, while their expenses per month were calculated to be up to $16,953.
As part of Duane's bankruptcy deal, he had to put his family's home in Chatsworth for sale in order to pay off some of his debts, including a $1.5 million debt he allegedly owed Will Smith.
However, during their divorce process, Tisha Campbell moved to block her ex-husband from receiving any proceeds from the Chatsworth property sale.
Is Duane Martin gay?
There are have been several rumours that the former Tisha Campbell husband had romantic affairs with men, but the actor has refuted the rumours.
Duane Martin is an award-winning actor whose career has spanned three decades. He is also a former American basketball player who almost got a chance to play in the NBA.
READ ALSO: Jessica Cediel biography: age, net worth, boyfriend, career
Legit.ng recently published a biography of Jessica Cediel. Cediel is a Colombian model, actress, and TV star. People know her for hosting a show Spanish entertainment news show titled El Gordo y la Franca.
Having experienced several incidents of cyberbullying, Cediel advises people to ignore negative comments online. She says that cyberbullies are envious of people succeeding in things they failed to achieve. She added that the best weapon against cyberbullying is to be yourself.
Source: Legit.ng