Charly Caruso (Arnolt) biography: age, ethnic background, partner
Charly Caruso is an ESPN sports reporter. She is well-known for her work as a WWE interviewer and ring announcer. The entertainment star has worked as a sports reporter and journalist for many years now.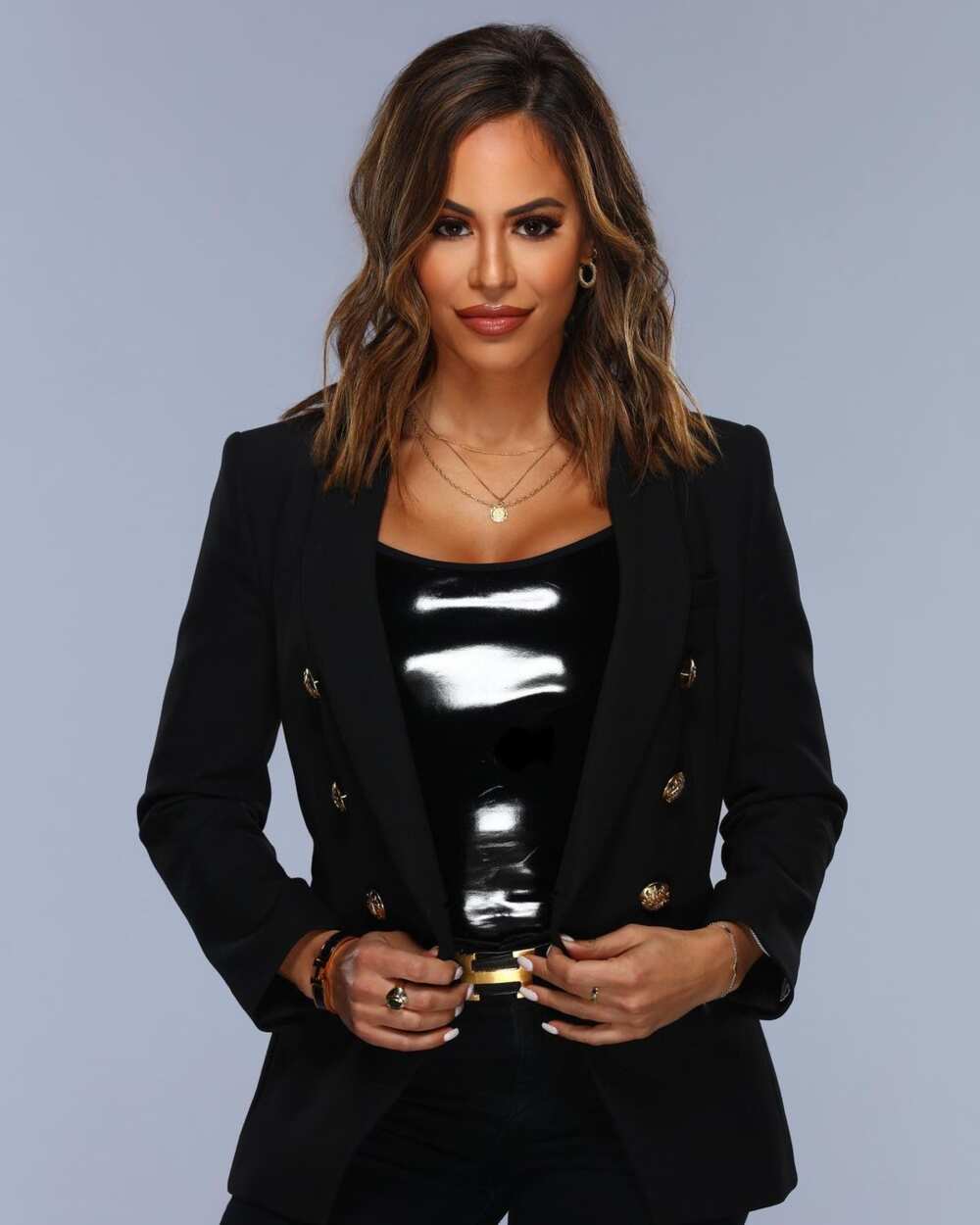 Charly has worked in several roles as a reporter and has tried many journalism careers, including news reporting and covering criminal justice-related cases. However, she eventually found out that sports journalism is what makes her heart tick. She has also explored comedy and is a social media star. Find out all about her here, including details about Charly Caruso age, rise to fame, family background, and more.
Profile summary
Full name: Charly Caruso Arnolt
Date of birth: July 14, 1987
Age: 33 (as of 2021)
Nationality: American
Ethnic background: Caucasian White
Famous as: Journalist, ring announcer, TV host
Height: 5ft 2in
Weight: Approx. 60 kg
Charly Caruso (Arnolt) biography
Caruso was born as Charly Arnolt on July 14, 1987. WWE Charly Caruso age is 33 as of 2021. The entertainer was born in Indianapolis, Indiana, to her mum Charlene May Arnolt and her dad, whose name is unknown. Charly Caruso's ethnic background is White Caucasian.
Charly's mom did most of the parenting when growing up, and the star considers her a huge inspiration. Her mum was a speech pathologist, while her dad was a newspaper reporter. She knew she wanted to be on TV by the time she was in middle school.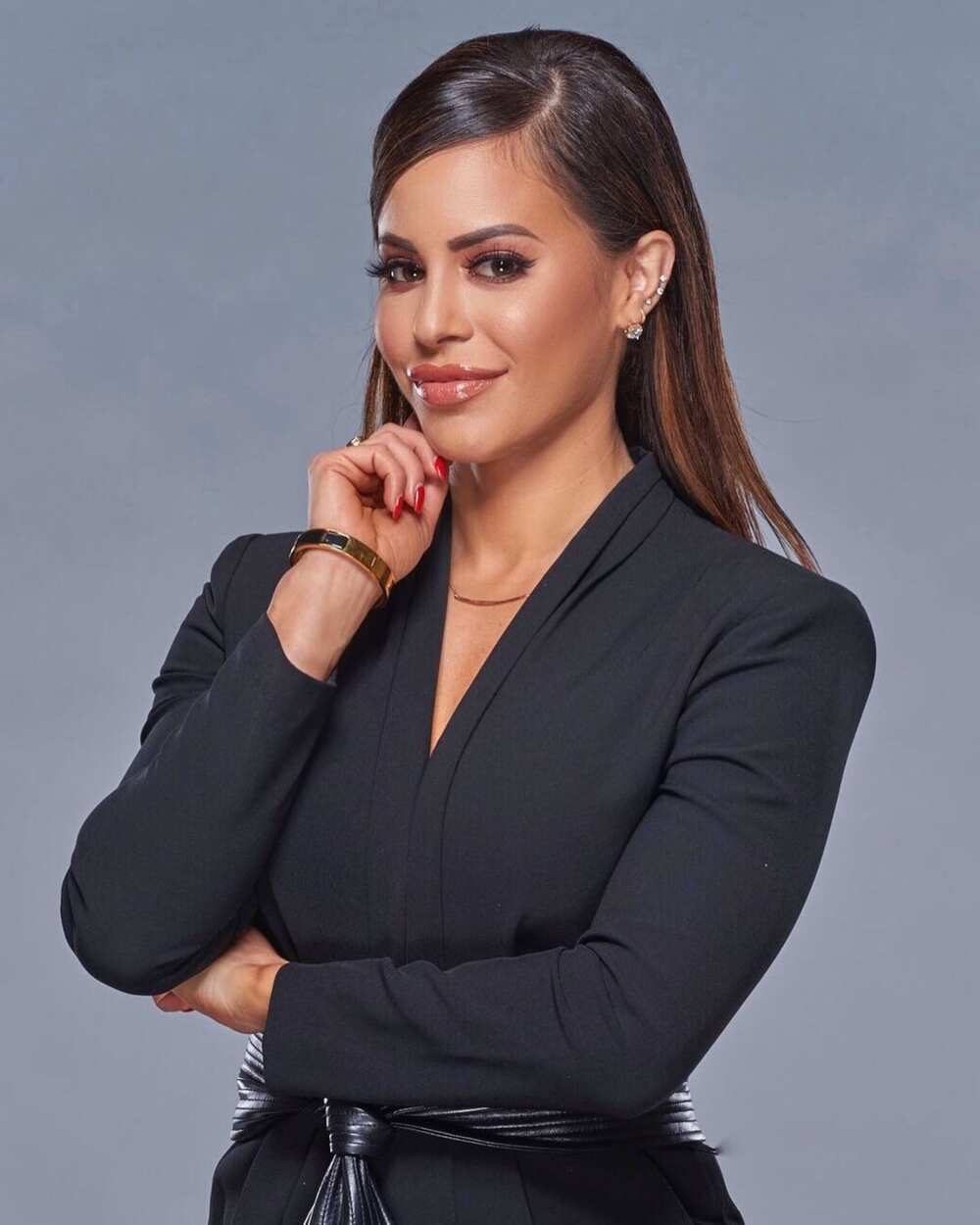 Education
The sports entertainer went to North Central High School. After that, she joined the American University in Washington D.C. She graduated with a degree in Broadcast Journalism in 2010.
During her time at the university, Caruso worked as an intern several times, as her goal was to earn herself a handful of work experience before finishing college.
Career
Charly started by working with WSAZ-TV in West Virginia as a news reporter. The beginning of her career was tough, as she had to work in some unsafe place without a crew. Her work also needed her to cover some stories that she wasn't very comfortable covering.
The journalist also worked with WDAF-TV in Kansas. She had an easier time there as she had a crew, even though she had to cover unpleasant stories in some instances.
Caruso gave a shot at covering criminal justice-related cases before realizing it wasn't an area she was passionate about. She then got a job that majored in entertainment journalism. Charly loved covering sports, and she knew that this was her area. She has covered various top leagues, including NFL and NBA, in her career.
In addition to her love for sports journalism, the entertainer is also into comedy and has given a shot at stand-up comedy. She has worked as a radio host in a comedy talk news and sports program called The Bob and Tom Show. She also created a web show named BackTalk Ball, which combines sports, entertainment, and comedy.
Charly Caruso WWE
Caruso made her debut in WWE in 2016. A close friend of hers gave her a backstage ticket to a WWE event in her home area, and at the show, she gave her resume to the WWE Senior Director of Talent Relations.
Once a vacant position was available, the star auditioned and got the job. At the time, Charly had accepted another job as a sports anchor in Washington, but she chose the WWE one.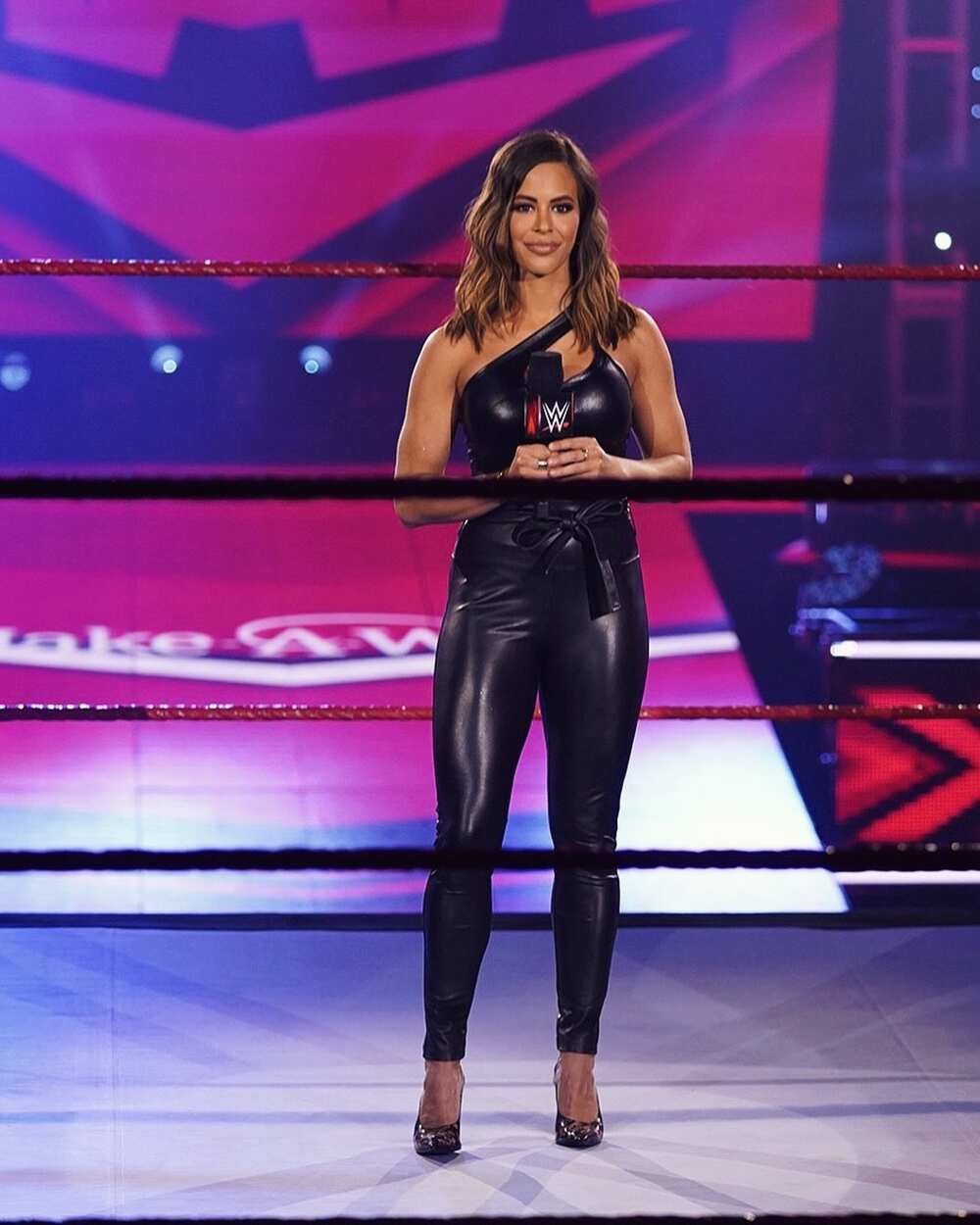 Her work was usually backstage as a ring announcer and as an interviewer to the wrestlers. WWE Charlie Caruso would travel a lot for her job, which was a great opportunity, but she also felt that it could be too much at times.
Charly Caruso ESPN
Charly currently works as a journalist for ESPN. She started working for ESPN in September 2018 on a part-time basis and had hosting spots in SportsCenter and First Take. When she first landed on the job, she shared with her fans on Instagram that she was not leaving her role in WWE, but rather, would be doing some things at ESPN occasionally.
However, the journalist recently switched to ESPN on a full-time basis. The news regarding the switch came up on March 30, 2021. Charly Arnolt ESPN roles include contributing to SportsNation, ESPN's weekday morning show, and other digital series, along with her previous roles in SportsCenter and First Take.
The sports reporter shared that working at both WWE and ESPN was quite tricky, but she got the chance to stretch herself, and she loved that she was challenged to be the best version of herself.
Rumors had it that she would be late to conduct interviews at WWE when she was juggling the two jobs, but this is not something the reporter has addressed specifically. Arnolt was grateful that her job at WWE gave her exposure, and she got a platform to make a name for herself.
Is Charly Arnolt married?
Charly is currently single. She may be thinking of settling down in a relationship a bit later after accomplishing her career goals.
At some point, Caruso was rumored to be in a relationship with Seth Rollins, a WWE superstar. The rumor came up after Rollins shared a photo on Twitter with a lady assumed to be Caruso. This was around the same time when Seth broke up with his ex-girlfriend Zahra Schreiber.
At the time, many fans even said that Charly seemed nervous when interviewing Seth. Charly Caruso and Seth Rollins said nothing about it, and the rumor eventually died down.
Charly Caruso hot
Charly is undoubtedly a gorgeous lady. Other than her genes that made her so attractive, she is also a very active person. Growing up, she was doing gymnastics, and she played volleyball and softball in high school. She actually dreamt of becoming a professional volleyball player, but her height of 5 feet and 2 inches failed her.
When not working, Caruso loves to stay active, and she does CrossFit training and playing flag football and sand volleyball. Thanks to her being so active, she has a gorgeous body, and she was even one of the participants in the annual Ms. Health and Fitness competition in 2019.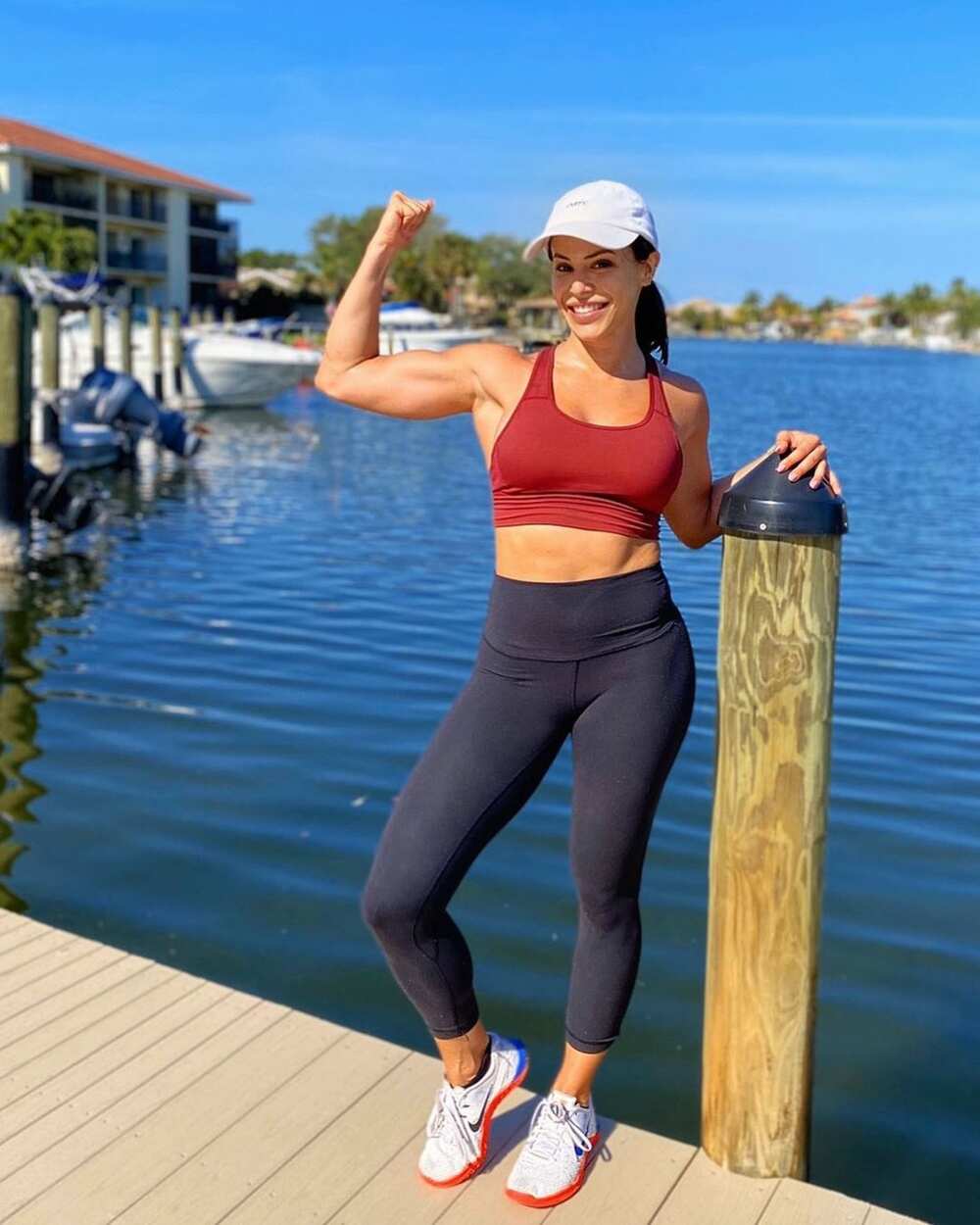 Social media
The reporter is active on social media, and she keeps her fans engaged and updated with what is going on in her life. She has a YouTube channel on which she hosts her show BackTalk Ball. She is on Instagram, where she has 826k followers at the moment. She has close to 135k followers on Twitter.
Charly Caruso is a phenomenal woman. She has let nothing hold her back from what she wants to be. Her dedication will see her only getting better in her career and life in general.
READ ALSO: Charles Pol bio: Age, wife, net worth, what does he do for a living?
Legit.ng recently published the biography of Charles Pol. Charles Pol is one of the most celebrated actors and producers in the United States and the world. He is famous for being the executive producer of the reality show The Legend of Sheriff Gus Skinner.
As Dr Pol's son, many people would assume that his journey to fame was a walk in the park. However, that was never the case. The actor has had to work hard to be where he is now. Here is his biography to inspire you.
Source: Legit