Charissa Thompson biography: Age, husband, net worth, salary
Charissa Thompson is one of the few women reigning in the male-dominated world of sports journalism. She is an accomplished professional who has worked in almost every sector of sports in the mass media. Her career is an inspiration to young women who want to have careers in sports journalism.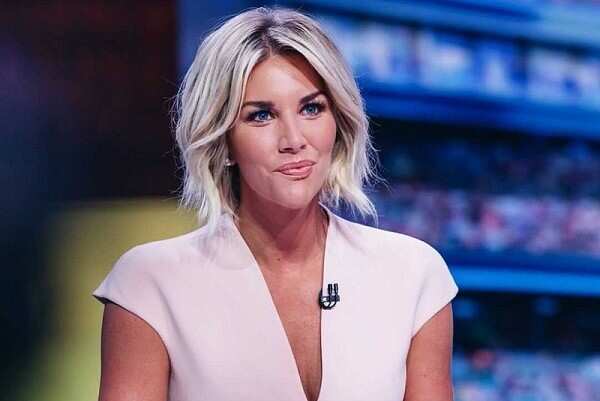 Without question, Charissa can be described as a master of all. She is a sports journalist, analyst, and more. She has worked in radio, print, and television, and she has been successful in them all.
Profile summary
Name: Charissa Jean Thompson
Birthdate: May 4, 1982
Age: 38 years (as of 2021)
Birthplace: Seattle, Washington, the United States of America
Nationality: American
Ethnicity: Caucasian
Horoscope: Taurus
Height: 5 feet 9 inches
Marital status: Married
Occupation: Sportscaster, television host, sports analyst, podcast host, interior decorator
Net worth: $3 million
Who is Charissa Thompson?
Charissa Thompson is a native of Seattle, Washington, in the United States of America. She comes from a family of five, made up of her parents —Scott and Cathy Thompson, her brother, sister, and herself.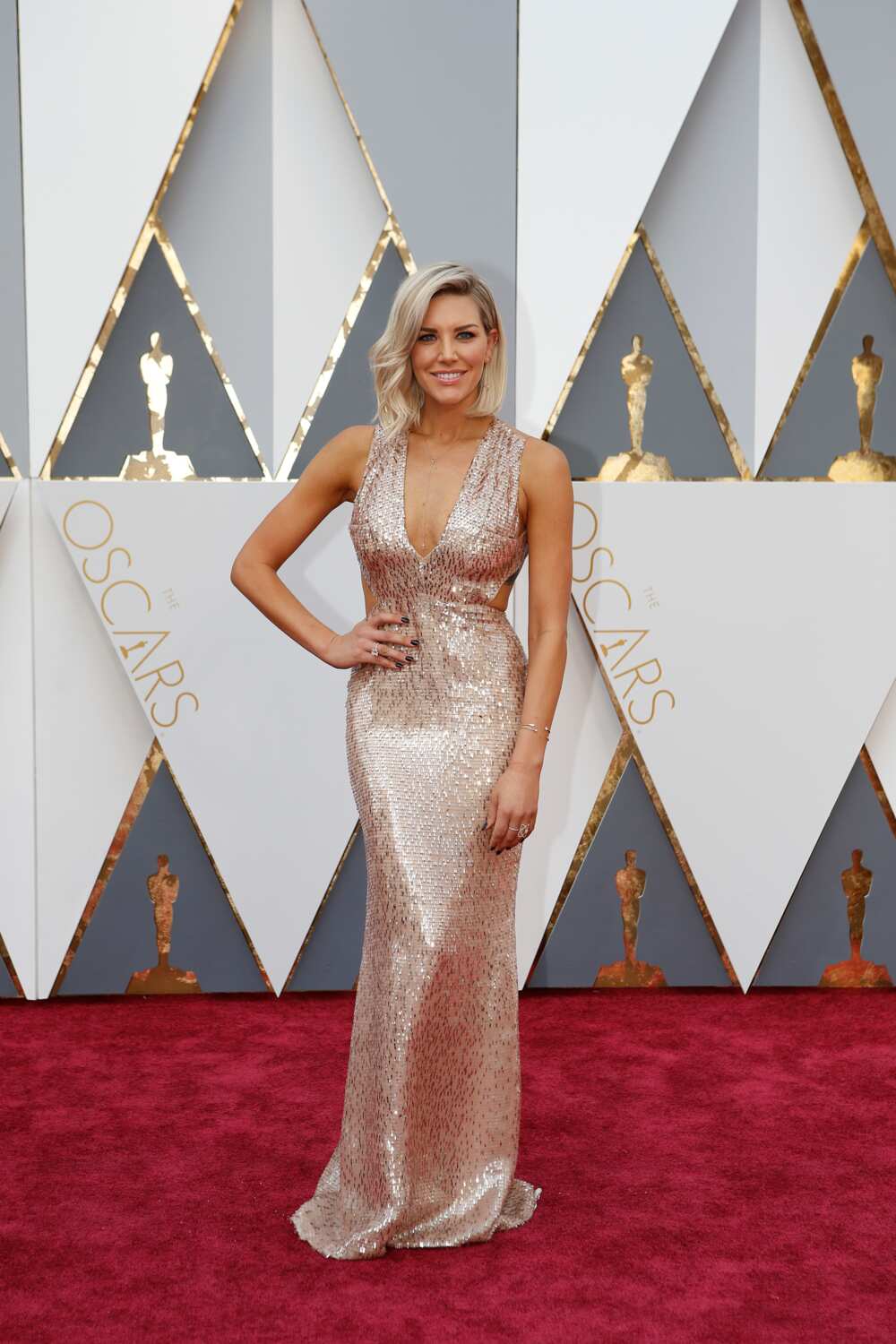 Her brother, Tyson, was a baseball player when he was in high school and college. Charissa's two siblings are older than her. Charissa Thompson age as of 2021 is 38 years. She was born on May 4, 1982.
Educational background
She got her school education at Inglemoor High School, Kenmore, Washington. She got a college diploma from a community college in California.
From the community college, she moved on to the University of California to continue her education. She finished with a bachelor of Arts degree in Law and Society from the school in 2014.
Career summary
Before her fancy TV career took off, the beautiful television host did several not-so-fancy jobs. She worked as a bartender while in college. She also worked as a waitress and as a server at various restaurants.
Charissa Thompson Fox Sports career began 15 years ago, in 2006. Many fans do not know this, but she did not start her career in the network with sports.
Thompson, who had a passion for sports journalism and wanted to work in the network, was ready to take any position available just to at least get into the network.
When the only open position in Fox Sports was an HR Assistant, she quickly jumped on it; even though she had no interest in HR, it was an opportunity to become a part of the network.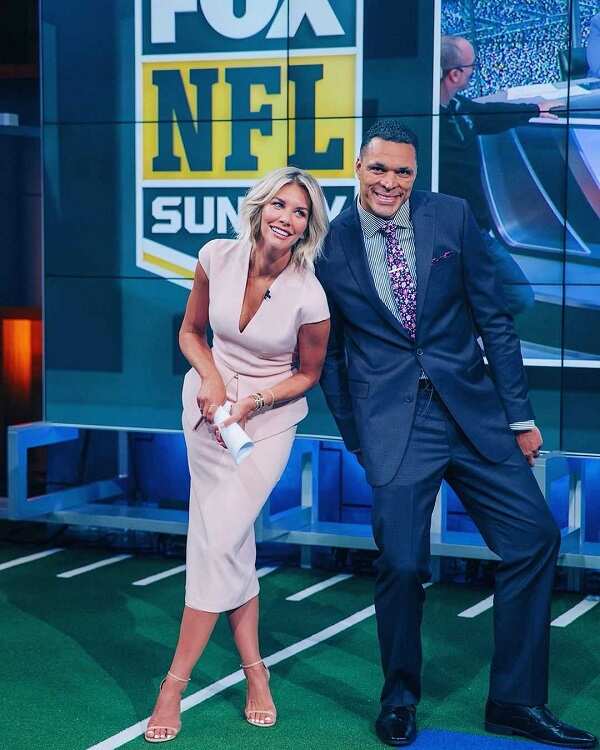 She worked in the HR department for a year and a half before the doors for on-screen opportunities at the network were opened to her.
She began working as a production assistant at Fox in Denver after she left the HR department to work in the production department
Out of the determination to achieve her dreams, even if it meant that she would not get paid, Charissa volunteered to take on-air assignments for free. Her big break at the network came one year after that, and she began working on Best D*mn Sports Show Period.
She left Fox Sports in 2010 and returned in 2013.
Thompson has also held various sports-centred roles in different media organizations, including ESPN, Versus, GSN, the Big Ten Network.
In 2011, alongside Micheal Smith, she worked as a co-host of Numbers Never Lie. Other Charissa Thompson ESPN jobs include co-hosting four episodes of SportsNation between 2012 and 2013.
In 2013, she worked as a co-host on eight episodes of the Gameshow titled Splash.
As a sports journalist, Thompson has covered many prestigious sports events within the USA and internationally. Some of such events include the FIFA World Cup, Vancouver Olympic Winter Games, Super Bowl (2011), NBA All-Star Game, BCS National Championship, NHL All-Star Game, and many more.
She currently hosts Fox NFL Kickoff — an NFL pregame show aired every Sunday morning, preceding Fox NFL Sunday.
Thompson, who started her career at Fox, has said that she hopes to end her career a long time from now.
She co-hosts a podcast with Erin Andrews. The podcast is titled Calm Down with Erin and Charissa.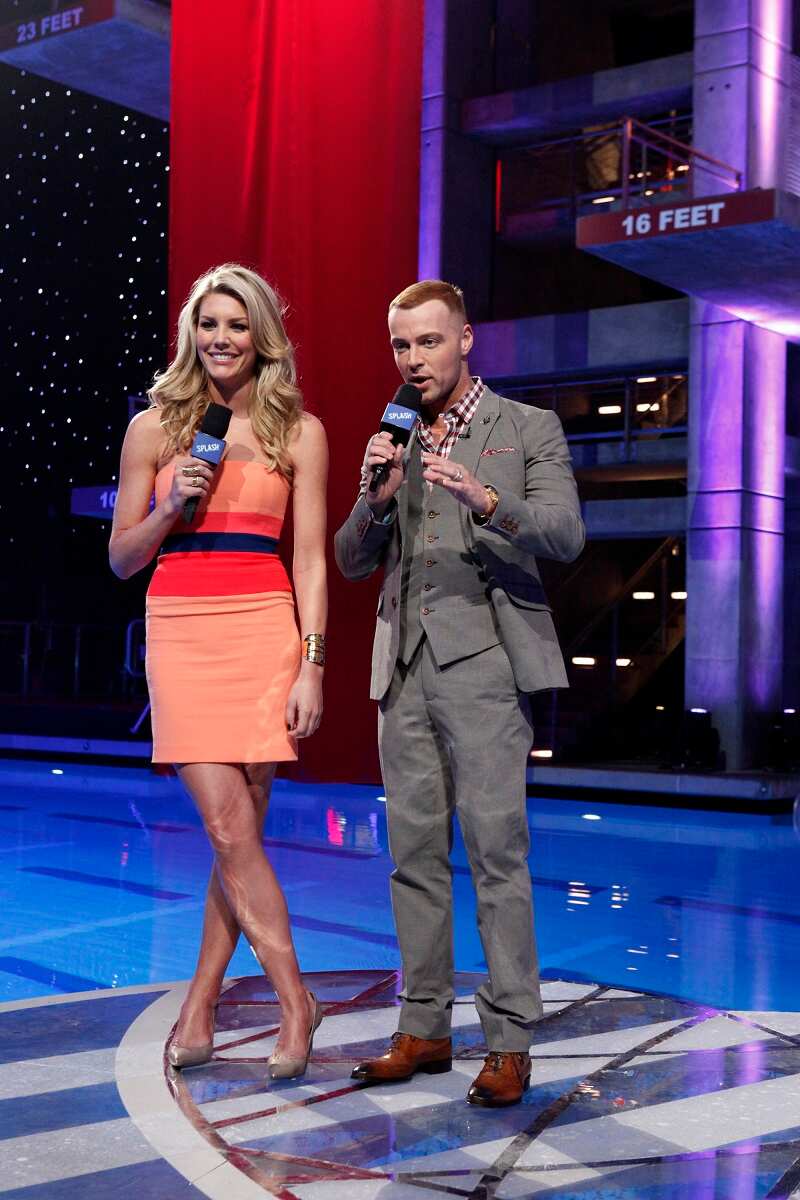 Thompson does not work in the sports world only; she is also a businesswoman. She owns an interior and exterior design company named House & Home.
What is Charissa Thompson salary?
She earns a salary of $700,000 annually. Fox Sports Charissa Thompson net worth is $3 million.
Who is Charissa Thompson husband?
To fans of the actress who are still asking — is Charissa Thompson engaged? The broadcaster's love life has gone past engagement; she is already a married woman.
Charissa Thompson husband name is Kyle Thousand. Kyle is a man with many professional titles. He is a retired baseball player, sports agent, sports attorney, sports broadcaster, a legacy athlete at Roc Nation Sports, and more.
Thousand popped the question in January 2020, and in December 2020, Thousand and Charissa Thompson married in a lovely ceremony.
Though many of the couple's friends and family could not be at the wedding due to COVID-19 restrictions, in Charissa's words, "the day was perfect."
The beautiful sportscaster's union with Kyle is not her first marriage experience. She was married to a man whose name she is yet to reveal when she was 25 years old. She described the marriage as her best and worst experience.
Before she and Kylie began dating, Charissa Thompson boyfriend was Jay Williams. Charissa Thompson Jay Williams relationship lasted two years, from 2013 to 2015.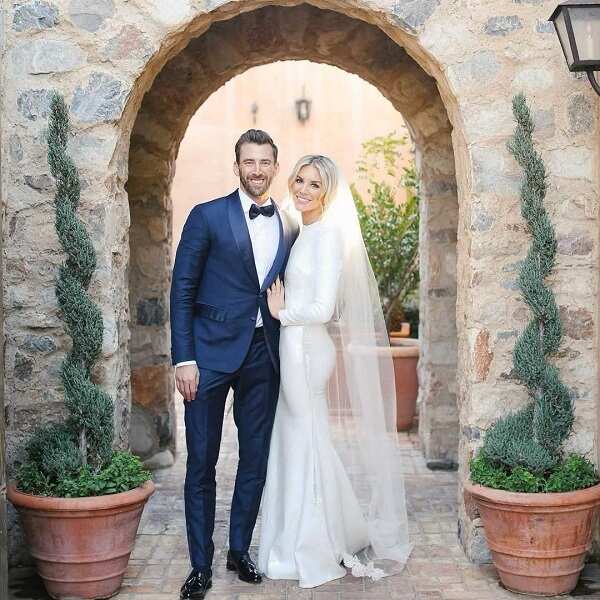 Charissa Thompson measurements
She is 5 feet, 9 inches tall, and she weighs 58 kg. Her body measurements are 36-24-35. She wears dress size 4 (US), and her shoe size is 8 (US).
Social media
Charissa Thompson is a successful sports journalist, television personality and businesswoman whose life and career successes are inspirations for young female professionals in media.
READ ALSO: Doug Hitchner biography: What is known about Hallie Jackson's husband?
Legit.ng recently published a biography of Doug Hitchner. Hitchner is an American baseball coach and former baseball player who was formerly married to NBC News' Chief White House correspondent Hallie Jackson.
Doug and his ex-wife were together for many years before their relationship hit the rocks. While there is not much information about his life after divorce, his ex now has a new man and a baby.
Source: Legit.ng