Romeo Lacoste bio: age, height, tattoos, girlfriend, net worth
Romeo Lacoste came to the limelight following his appearance on the television reality show, Best Ink. He was one of the contestants in the TV show who appeared in its third season in 2015. Romeo has tattooed notable celebrities, like Justin Bieber, Swae Lee, and Ariana Grande.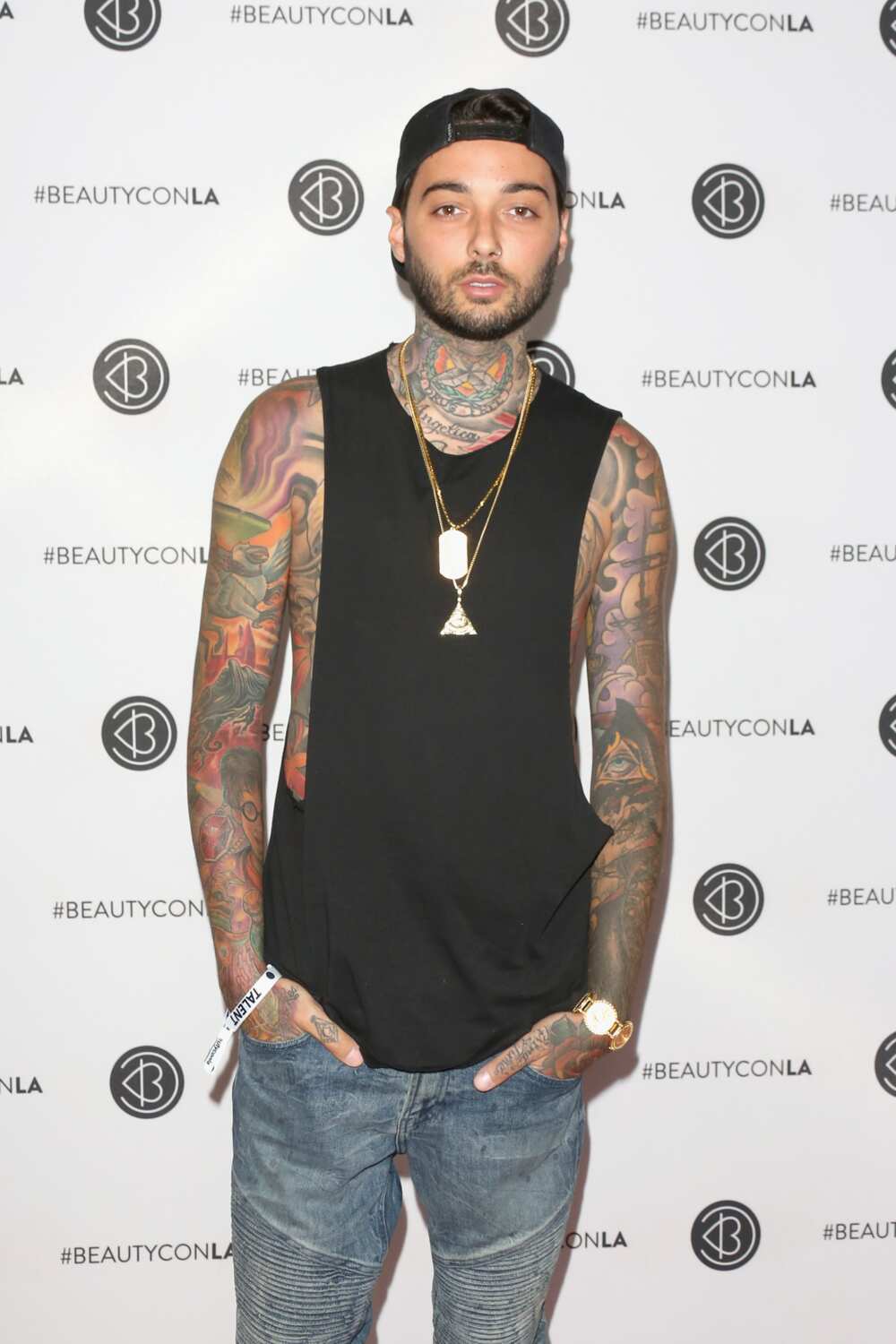 Here is everything you need to know about the tattoo artist, including details about his career and personal life.
Profile summary
Full name: Romeo Lacoste
Date of birth: January 19, 1989
Place of birth: Montreal, Canada
Romeo Lacoste age: 32 years (as of 2021)
Ethnicity: White
Nationality: Canadian
Weight: 73 Kgs
Height: 6 feet 3 inches
Occupation: Tattoo artist, Reality TV star
Net worth: $7 million
Romeo Lacoste biography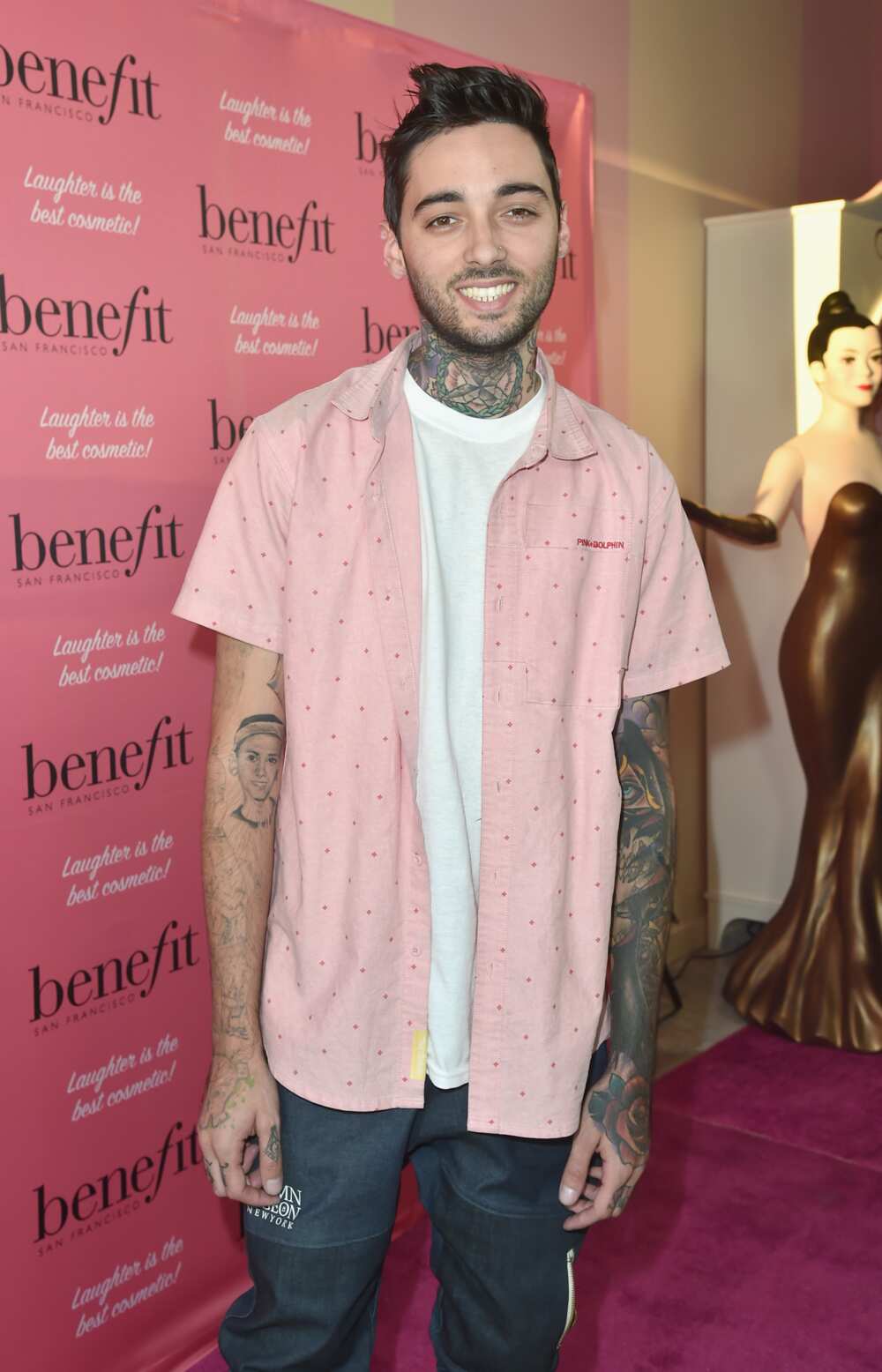 Romeo Lacoste was born on January 19, 1989, in Montreal, Canada. The Canadian is the oldest in a family of six children. His youngest brother, Mickey Lacoste, is a YouTuber and social media personality.
How old is Romeo Lacoste? As of 2021, Lacoste age is 32 years old. He holds Canadian nationality and hails from white ethnicity.
Career
From the young age of ten years, Romeo was talented in drawing cartoons, sketching, and doodling various art on paper. At age 17, he got his first tattoo and was inspired to pursue a career in the rare field.
After he graduated from high school, he immersed himself in the world of tattoos. Lacoste made a name for himself after tattooing artists among other figures in the entertainment industry during his first two years.
He certainly impressed everyone with his design ideas. Romeo Lacoste tattoos designs are unique, illustrative, and detailed.
In 2010, he moved to San Diego, California, to follow his dreams. He took up multiple apprenticeships, which proved tattooing to be a difficult task.
However, Romeo made his big break when he was featured in the popular reality TV show Best Ink which was aired in 2015 on the Oxygen channel.
The reality TV series provides a platform that focuses on discovering talented and skilled tattoo artists. He utilized the opportunity to display his skills in art.
Although he was eliminated in the eighth episode of the third season, the tattoo artist had accumulated enough skills and actualized his idea of opening a tattoo shop.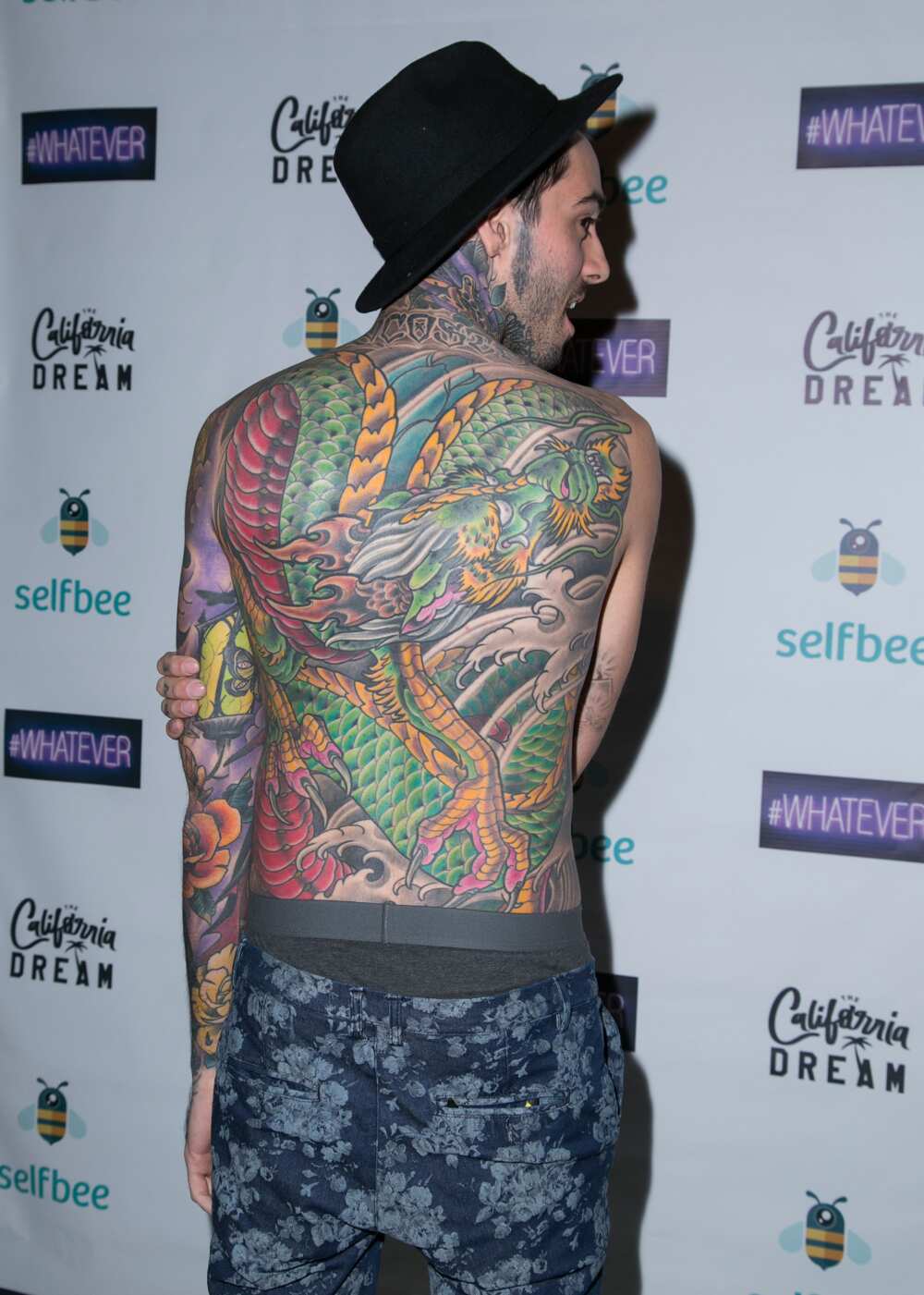 He got the idea to open a shop during the Best Ink reality show. Romeo was determined to open a tattoo parlor where his customers would get their preferred and relatable tattoo designs.
Romeo Lacoste tattoo shop is known as The California Dream Tattoo. The shop is based in Los Angeles, California, which is also his current residence.
Romeo has been applauded for his customized tattoo designs. They are hand-drawn with a variety of cartoon characters.
They have become highly popular in the showbiz industry. Besides his shop, the Canadian artist also takes appointments through his website www.RomeoLacoste.com.
As an avid and skilled artist, Lacoste is a great tattoo fan and lover. His body is decorated with numerous tattoos.
He uses his body to display his talents and what he can offer should you need proof he can tattoo. Indeed, the art is eye-catching!
Besides his art, he recently released a music video known as Neon Lights that has over 300 thousand views.
Relationship
Lacoste has been in a romantic relationship with his girlfriend, Gigi Angelica Marie.
Romeo Lacoste and Gigi are both social media personalities. Romeo Lacoste girlfriend Gigi is famously known for her Instagram page.
Romeo Lacoste scandal
What happened Romeo Lacoste? The tattoo artist made headlines on the internet when a series of tweets between him and two underage girls surfaced online on March 15, 2019.
He received backlash and was accused of making sexual advances to girls aged 14 and 15, respectively.
The girls recounted how they created a group chat on Twitter titled Romeo's Fruitcups in 2016. One of the girls was surprised by how the Canadian artist would text her.
One of Romeo Lacoste messages read:
"By the time you leave, you'll have a tummy full of c*m and alcohol. I bet you are super sl*tty when you are drunk."
In his defense to the ped*phile allegations, Romeo Lacoste said that some of the leaked tweets and messages were real and others were fake. He added that the fake ones made the situation worse than it was.
The artist deleted his Twitter account after receiving backlash from social media and maintained silence on the issue.
Height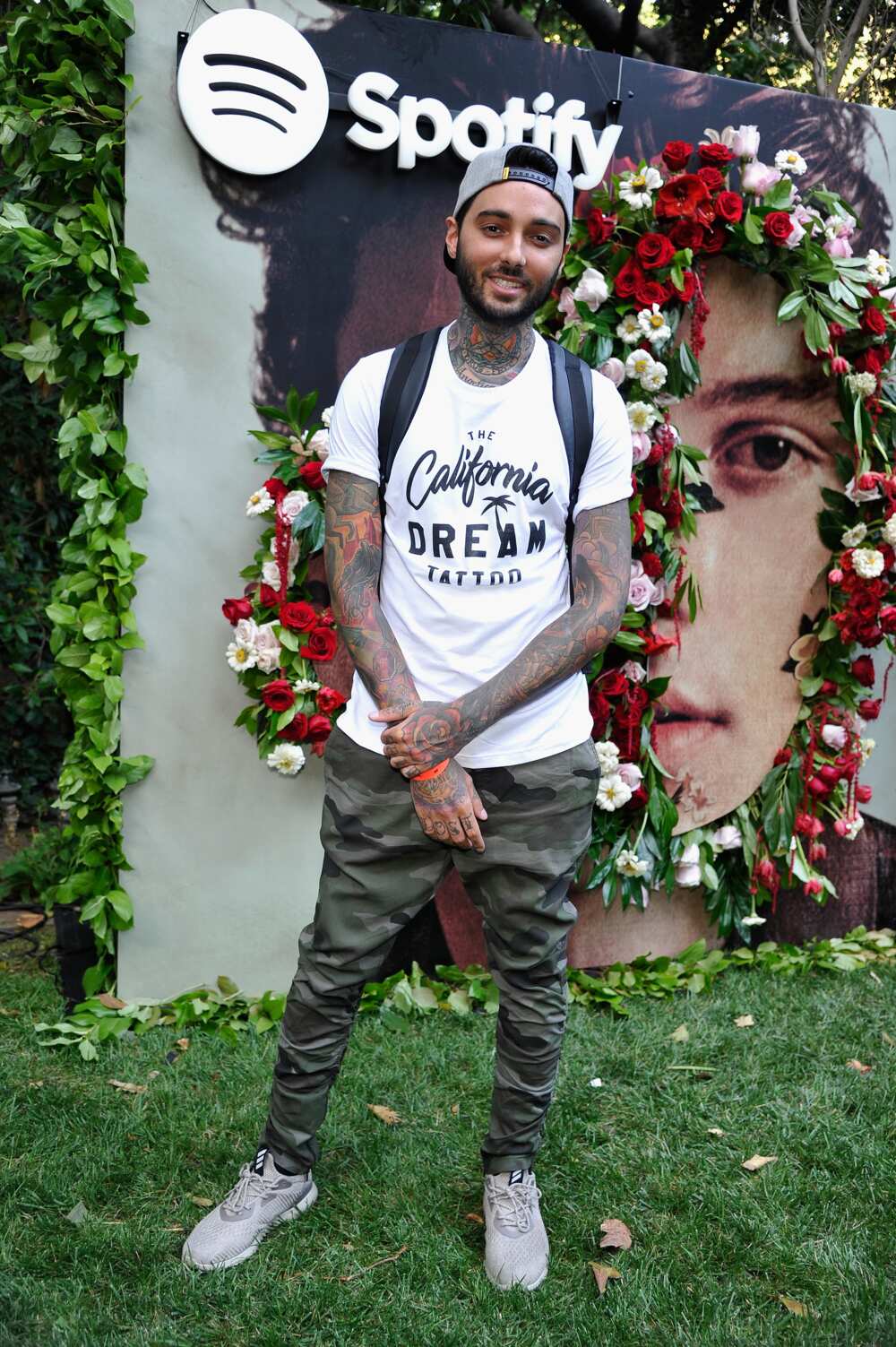 Romeo Lacoste height is 6 feet 3 inches. He weighs 73 kilograms.
Net worth
Romeo Lacoste is one of the most successful tattoo artists. He has amassed a great fortune from his tattooing gigs. His YouTube channel has also brought him substantial wealth.
His primary source of income is through his tattoo business in his California Dream Tattoo shop. He has filled his coffers with brand advertising and endorsements as well.
Lacoste is among the wealthiest tattoo artists. As of 2021, Romeo Lacoste net worth is $7 million.
Is Romeo Lacoste gay?
Although, there have been rumors about his sexuality across the internet, the Canadian tattoo artist has not addressed them.
Social media
Romeo Lacoste has built a strong presence online through his Instagram page and YouTube channel. He regularly uploads his tattoo works and ideas.
He has an immense following, boasting over 900k subscribers on his YouTube channel and over 1.7 million followers on his Instagram account.
He is famously known for his captivating videos on YouTube, including his online challenges.
Romeo Lacoste is a gifted tattoo artist and is destined to leave a mark with his ink.
READ ALSO: Bruna Bru Luccas biography: age, height, nationality, net worth
Legit.ng recently published an article on the biography of Bruna Bru Luccas. Bruna is a fitness model and social media personality. She is famous for her hot pictures and workout videos, which she posts on social media.
Her slim figure is a dream for many women. Her daily workouts are the primary secret behind her gorgeous shape. She frequently posts small videos from her workout sessions on social media, where she goes by the name BruLuccas.
Source: Legit.ng