John Cena net worth: how wealthy is the professional wrestler/actor?
John Cena is regarded as one of the greatest wrestlers of all time in WWE. He is also an actor and a television presenter. He has carved his name as one of the wealthiest wrestlers in the world. So how much is John Cena net worth, and how has he accumulated his wealth over the years?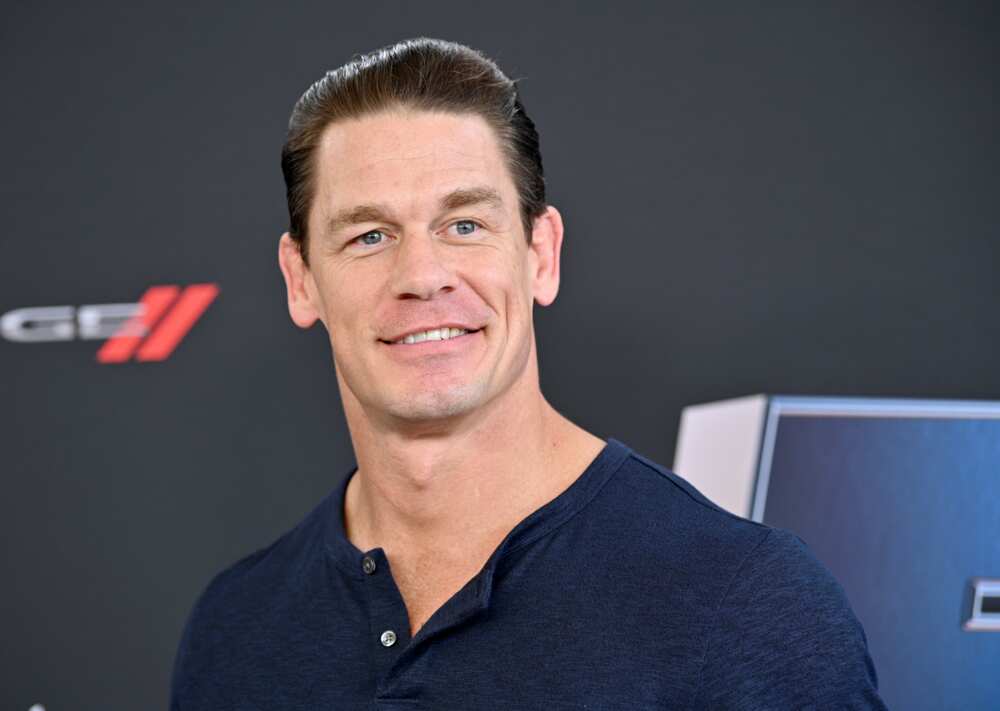 John Cena was born on April 23rd, 1977, in West Newbury, Massachusetts, as John Felix Anthony Cena Jr. His parents are Carol and John Felix Anthony Cena Sr. His mother is of English and French-Canadian descent, while his father has Italian ancestry.
Over the years, John has managed to accumulate such a considerable amount of wealth through his career endeavors. He is currently signed to the WWE on a part-time deal and has starred in various films.
How much is John Cena net worth?
The famous wrestler is undoubtedly rich and has amassed so much over the years. John Cena net worth is estimated to be $60 million as of 2021.
He has earned a lot as an actor, wrestler, and as well as from other business endeavors.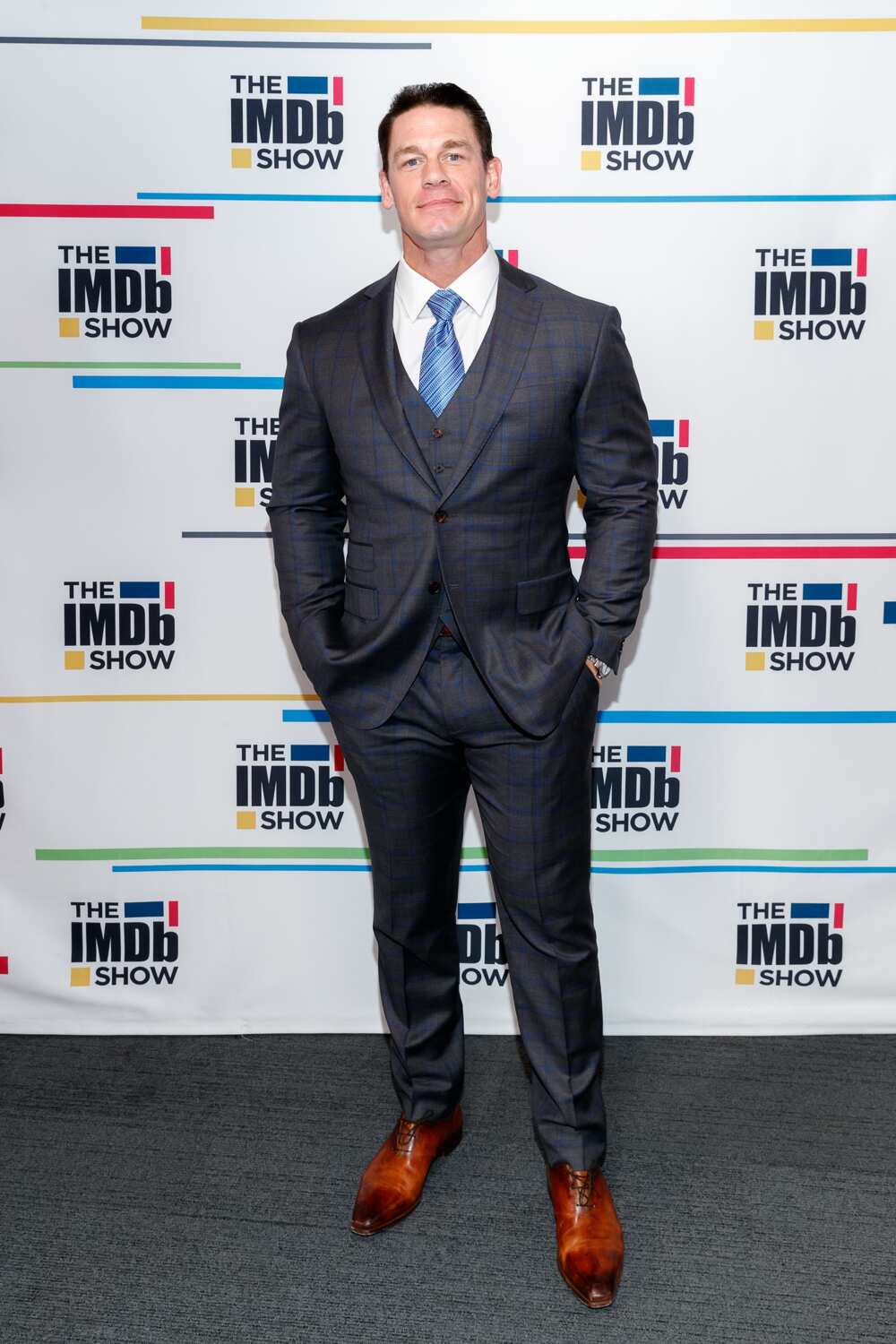 John Cena house
John currently lives in a private, gated community of Nature's Reserve in Tampa, Florida. John purchased the 10,692 square-feet home in January 2005 and made several renovations.
The beautiful home in Tampa is worth around £2.6million with indoor and outdoor swimming pools. The mansion has five bedrooms and four bathrooms.
He also owns a home in the Mission Hills area in San Diego. The colonial-style house features an infinity-edge swimming pool, hot tub, a full outdoor kitchen area, and a fireplace inside with cozy outdoor seating in the backyard.
John Cena cars
Cena has a huge passion for cars. He has the most incredible car collection. The first car that Cena ever brought was a 1984 Cadillac Coupe DeVille.
Here is what Cena's garage is filled with:
1966 Dodge Hemi Charger
1969 AMC AMX, 1969
COPO Chevrolet Camaro
1969 Dodge Daytona
1970 AMC Rebel Machine
1970 Buick GSX
1970 Mercury Cougar Eliminator
1970 Oldsmobile Cutlass Rallye 350
1970 Plymouth Superbird
1970 Pontiac GT Judge
1971 Plymouth Road Runner
2006 Dodge Viper
2006 Ford GT
2007 Dodge Charger SRT-8
2007 Ford Mustang Saleen Parnelli Jones Limited Edition
2009 Chevrolet Corvette ZR1
Wrestling career
As a kid growing up in suburban Massachusetts, the younger Cena enjoyed watching wrestling heroes such as Hulk Hogan, Ultimate Warrior, and Shawn Michaels.
He began training to become a professional wrestler in 1999 at Ultimate Pro Wrestling's (UPW) California-based Ultimate University. He wrestled for the UPW until march 2001.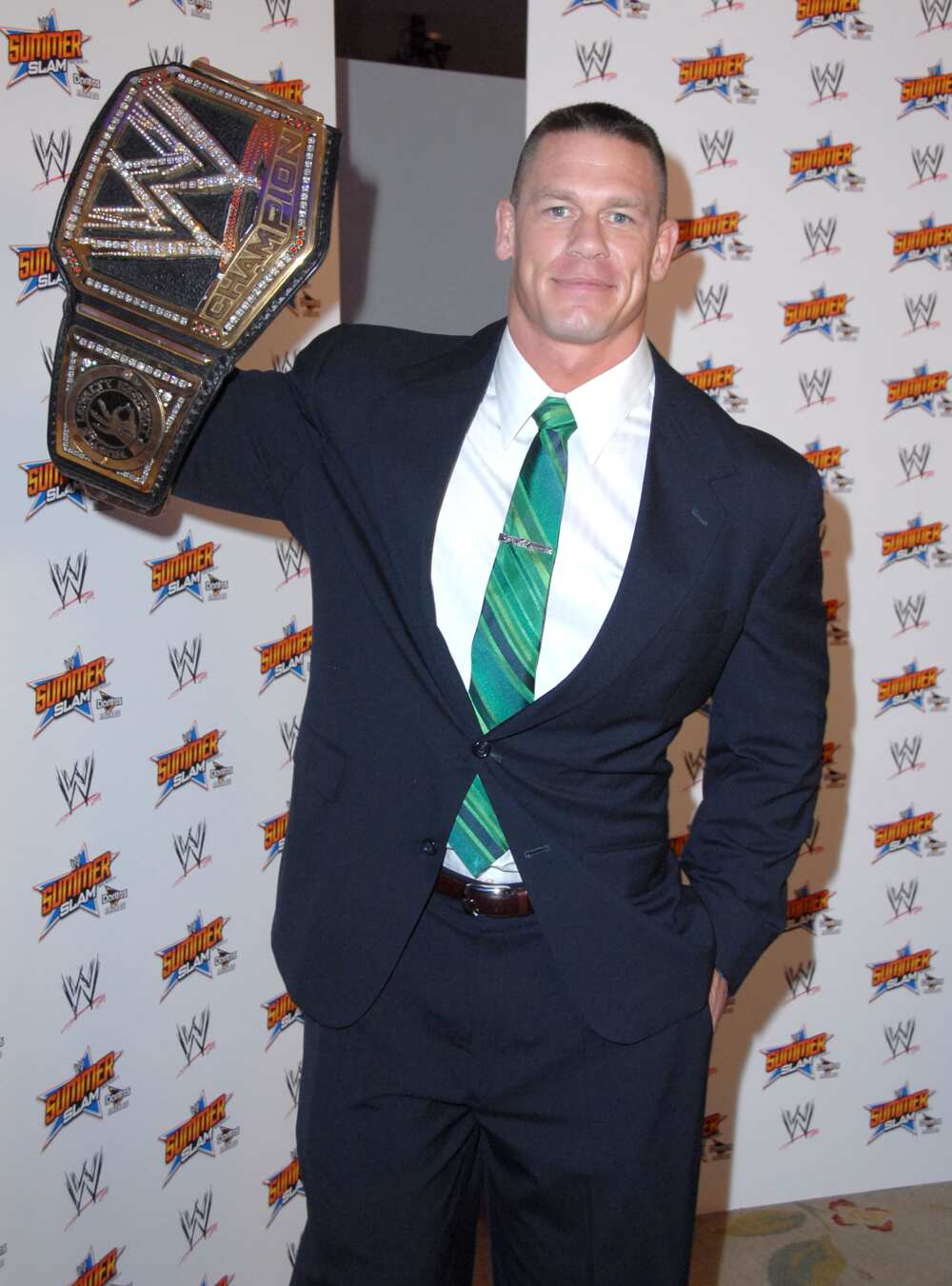 He then joined the World Wrestling Entertainment / WWE, where he had several matches. Ever since his debut in wrestling, he has participated in various tournaments.
He has had a broad career journey in the wrestling arena over the years, making a name for himself. He has also won several awards and championships as a wrestler.
According to the Internet Wrestling Database, he has wrestled a total of 1337 matches and has a winning percentage of 77.0381%, including both pay per view and non-pay per view.
Some of the famous matches he appeared in include:
Royal Rumble match
SmackDown!
WrestleMania XIX
The United States Championship
WrestleMania XX
Extreme Championship Wrestling
Elimination Chamber match
Money in the Bank
What is John Cena's salary? Cena, who has won the World Championship on 17 separate occasions, including the US Championship, receives a huge income and bonuses from the WWE annually.
John Cena salary is about $8.5 million annually, which makes him the second paid WWE superstar right now.
Acting career
Besides wrestling, Cena is also a very talented actor. He made his debut in the acting industry in 2006, and since then, he has featured in several high-profile films and TV shows.
Here is a list of a few of the films and TV shows he has acted in from 2017 to 2021.
Films
2017: The Wall as Staff Sergeant Shane Matthews
2017: Daddy's Home 2 as Roger
2017: Ferdinand as Ferdinand the Bull
2018: Blockers: Mitchell Mannes
2018: Bumblebee as Agent Jack Burns
2019: Playing with Fire as Jake "Supe" Carson
2020: Dolittle as Yoshi
TV shows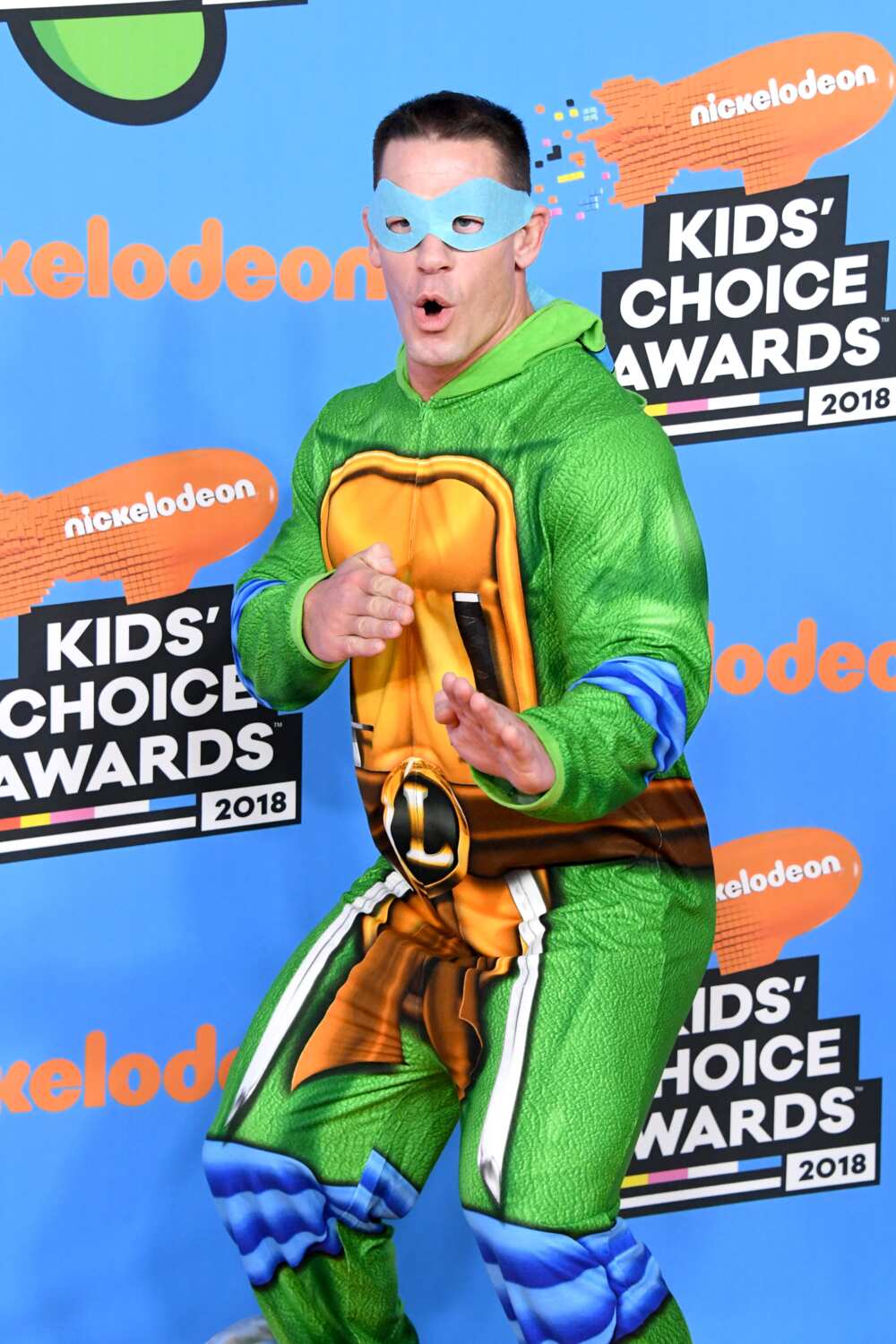 2017: Southpaw Regional Wrestling as Lance Catamaran
2017: Tour de Pharmacy as Gustav Ditters
2017: Psych: The Movie as Ewan O'Hara
2018: Rise of the Teenage Mutant Ninja Turtles as Baron Draxum
2018: Dallas & Robo as Robo
2019: Are You Smarter than a 5th Grader?
2019: The Substitute
2020: Last Week Tonight with John Oliver
2020: The Eric Andre Show
Video games
Cena appears in many WWE video games as himself, as well as motion capture.
Some of the games include:
2014: Family Guy: The Quest for Stuff
2016: Marvel Avengers Academy
2017: Brawlhalla
2020: The King of Fighters All Star
As a musician, John Cena is credited for his 2005 album titled You Can't See Me. The album was a commercial success, selling about 150,000 copies globally.
It was also certified gold by the Recording Industry Association of America.
Endorsements
John Cena has endorsed the following brands and products.
Gillette
Hefty
Capri Sun
Gold Gym
Fruity Pebbles
Charity work
John Cena has also supported the following charity organizations.
American Cancer Society
DoSomething.org
Kids Wish Network
Make-A-Wish Foundation
Susan G. Komen for the Cure
Is John Cena retired?
Did John Cena retire? No, John is still a WWE wrestler, though he appears on rare occasions.
John Cena is unarguably one of the greatest wrestlers of all time. John Cena net worth is a true indication of how hard working and determined the wrestler has been throughout his career.
READ ALSO: Chris Cuomo net worth: how wealthy is the television journalist?
Legit.ng recently published an article on Chris Cuomo's net worth. Chris is an American television journalist who has gathered much praise from his supporters for his reporting and interviewing skills.
He is that familiar face you see on television on Cuomo Prime Time, a regular weeknight CNN segment. The journalist has enjoyed fame accompanied by his father's influential political position and career in the media. He has also attained colossal success as well over his career and wealth.
Source: Legit.ng