Josh Norman biography: age, nationality, girlfriend, net worth
Many people are excited to watch Josh Norman play football on their screens since he is a very talented and passionate athlete. He is widely considered one of the most gifted cornerbacks of modern time and possesses many other outstanding abilities. What is there to learn about his life and career?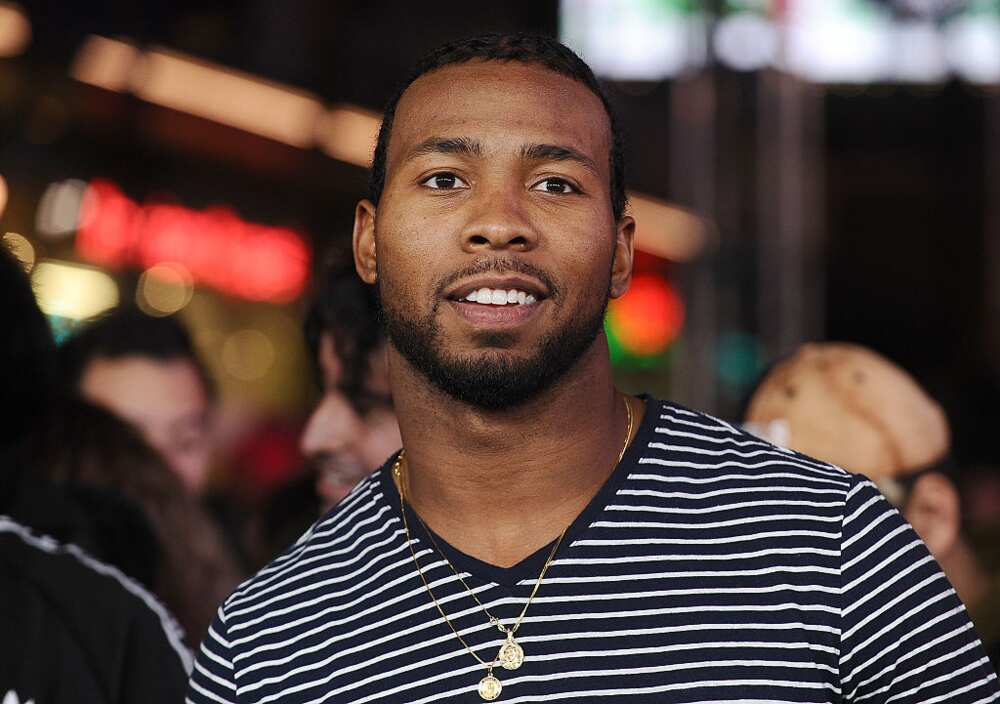 Currently, this player is signed to Buffalo Bills. He made history with such teams as Carolina Panthers and Washington Redskins in the past, which gained him considerable fame and reputation.
Profile summary
Full name: Joshua Ricardo Norman
Date of birth: December 15, 1987
Age: 33 years old (as of 2021)
Birthplace: Greenwood, South Carolina, United States
Height: 6 feet 0 inches (1 m 83 cm)
Nationality: American
Ethnicity: African-American
Occupation: Professional football player
Parents: Roy and Sandra Norman
Siblings: Marrio Reytwan Norman
Children: Blake Norman
Josh Norman biography
The gifted player was born in Greenwood, South Carolina, United States, to his parents Roy and Sandra. His brother Marrio is also a footballer.
If you are wondering how old is Josh Norman, his birthday is December 15, 1987. Therefore, Josh Norman age is 33 years, as of 2021.
Education and career
As a teenager, he went to Greenwood High School, where he played together with some other future NFL players. He had a fruitful football career in school, winning a few championships and titles.
Where did Josh Norman go to college? He went to the Horry Georgetown Tech college, where he continued his successful career with the local team, Chanticleers. He ended up graduating with a major in communications.
The young man had a few impressive achievements in his early career, such as 3rd Team AP All-American (2009), the 1st Team AP FCS All-American (2011), and a three-time All-Big South First Team selection.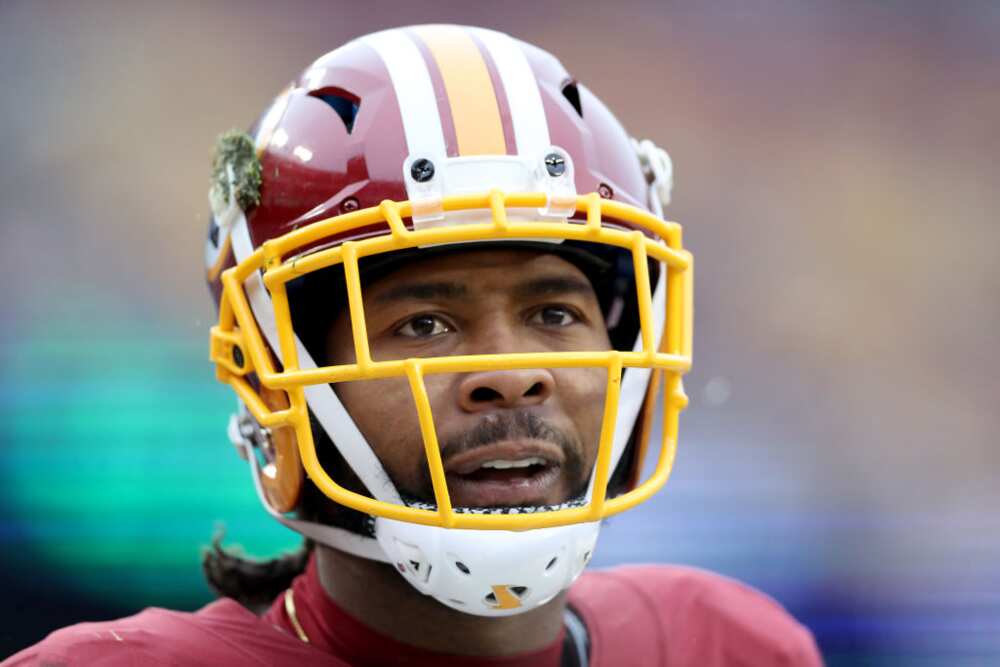 In the 2012 NFL draft, he was drafted #143 by the Carolina Panthers. He played for this team from 2012 to 2015, establishing himself as a talented young player during these three seasons.
In 2016, he signed a $75 million contract with the Washington Redskins. He spent three years there and was released in 2019.
2020 was the year when he signed a $6 million one-year contract with the Buffalo Bills.
Television appearances
In 2018, Norman took part in the 26th season of Dancing with the Stars, where he was paired up with professional dancer Sharna Burgess. The pair progressed to the finals and became a runner-up, losing to skater Adam Rippon and his dancing partner Jenna Johnson.
Is Josh Norman Jewish?
Many people are wondering about the alleged Josh Norman Jewish origins. However, this is a myth based on the fact that the footballer took a few pilgrimage trips to Israel.
The professional athlete is a firm Christian believer and has a habit of reading the Bible every day. He went to Israel because of his personal religious beliefs.
His first sponsored trip to Israel was with some of the fellow players from the NFL. He was so excited about seeing the sacred places that he decided to prolong his experience and return to this country a few months later by himself.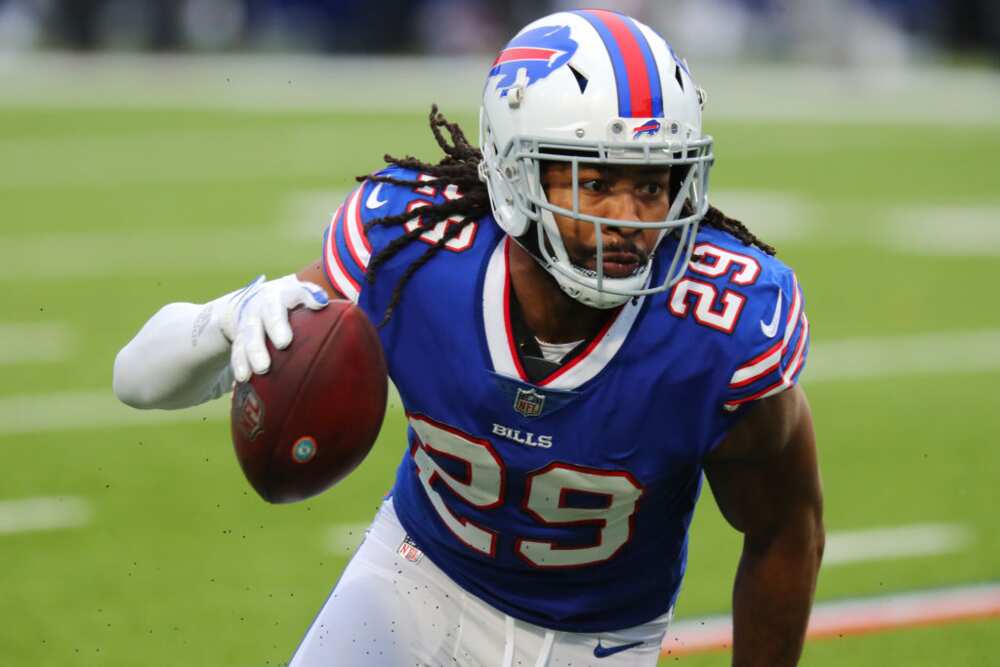 Some of the highlights of his trip were seeing the Jordan River for the first time and getting acquainted with the places where Jesus had lived and preached. For him, it was a mind-blowing experience, and he thinks back to these memories when he needs peace, comfort, and tranquility.
Josh Norman injury history
The player has had a few injuries over the years that made him unable to play in his games. These injuries included problems with his thigh, knee, and hamstring, as well as a few times when he got ill and could not play.
Was Josh Norman suspended from his games due to unprofessional behavior? Most of the time, he acts professionally on the field, which does not get him in major trouble.
How tall is Josh Norman?
This footballer is a tall man, which is beneficial for an athlete of his caliber. Currently, Josh Norman height stands at 6 feet, which equals 1 m 83 cm.
Josh Norman net worth
This gifted athlete has earned himself a fortune due to his spectacular football talent.
Currently, his net worth stands at $20 million, according to the Celebrity Net Worth website.
Josh Norman house
The athlete lives in a large luxurious mansion in Leesburg. Some of the exciting things that he has in his home are a personal barbershop, a giraffe-skin rug, a home theater, a sword, and a Captain America shield.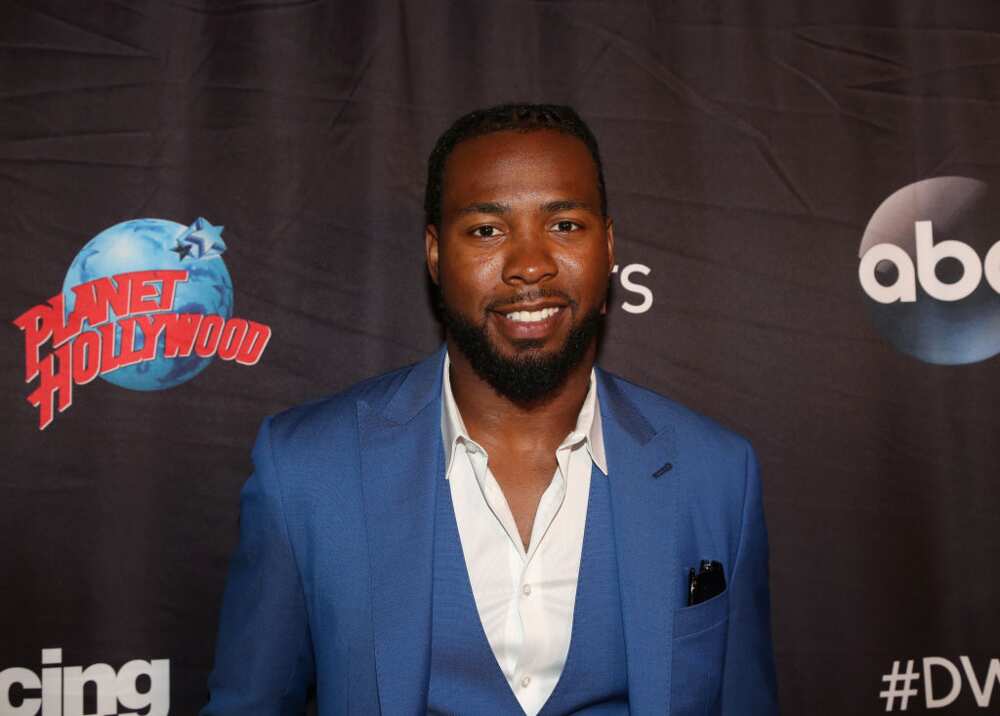 He also has a bed that vibrates and massages the person that lies on it. There is a lot of artwork throughout the house, and he also collects shoes as he has a whole wall of them.
The footballer describes himself as a nerd due to his quirky item collections and admits that other players in the NFL may find him weird because of those.
Josh Norman girlfriend
This athlete is currently single, yet he has had a few girlfriends over the years. In 2012, he was dating Keisha Thomas, who was pregnant with his baby, yet it ultimately resulted in a miscarriage and their breakup.
In 2017, he began to date Melody Woods, who eventually got pregnant. She gave birth to their daughter, Blake, in 2018.
The former couple had to take a DNA test to make sure that Josh was Blake's father. Today, he is battling for joint custody of his daughter in court after Melody filed for sole custody.
Josh Norman is one of the most famous and recognized professional players in the NFL, and he has an exciting biography.
READ ALSO: Top ten richest players in the world in 2021 and their net worth
Legit.ng reported about the top ten richest football players in the world, along with their net worth. Who are the wealthiest players in soccer right now?
You can learn about the earnings of such giants as Cristiano Ronaldo and Lionel Messi. Read more to know what they are worth.
Source: Legit.ng