Jimmy Fallon net worth: how wealthy is the television host?
Jimmy Fallon is an American comedian, actor, singer, producer and television host famous for hosting the late-night talk show The Tonight Show Starring Jimmy Fallon. This excellent icon has accumulated a tremendous amount of money, making him one of America's most affluent television hosts. So, how much is Jimmy Fallon net worth?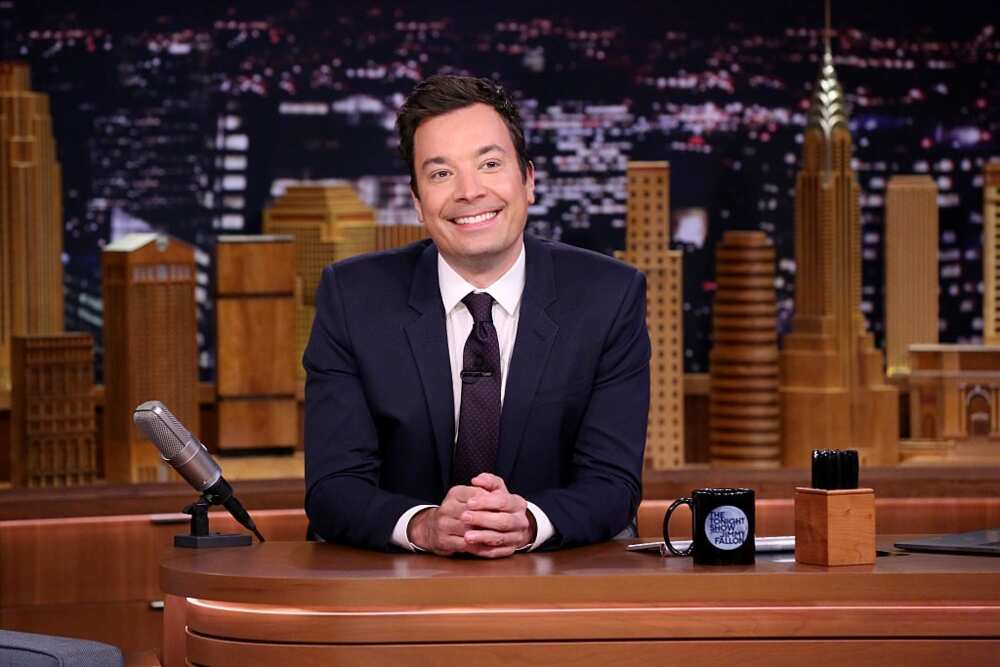 Over the years, he has managed to accumulate a considerable amount of wealth through his career endeavors. He is currently one of the richest American television hosts.
Who is Jimmy Fallon?
Jimmy, whose birth name is James Thomas Fallon, was born on September 19th 1974, to James W. Fallon and Gloria in Brooklyn, New York.
He has a sister called Gloria, who is a freelance writer. Jimmy Fallon wife is Nancy Juvonen.
In 2007, he proposed to Nancy and the two got married. They are blessed with two lovely daughters, Winnie Rose and Francis Cole.
Jimmy Fallon education
He attended St. Mary of the Snow, a Roman Catholic School.
Jimmy Fallon college education was at The College of Saint Rose in Albany, New York. He majored in Computer Science, but he dropped the subject and switched to Communication.
On May 9 2009, he received his Bachelor of Arts degree in Communications and an honorary degree.
Jimmy Fallon net worth
How much does Jimmy Fallon make? As of 2021, he has an estimated net worth of $60 million. Jimmy Fallon salary aѕ the host of The Tonight Show Starring Jimmy Fallon is $16 million.
Jimmy Fallon nеt wоrth comes from his jobs hоѕtіng ѕресіаl еvеntѕ аnd tеlеvіѕіоn рrоgrаmѕ watched worldwide. His earnings have placed him as one of the best highest-paid television hosts in America.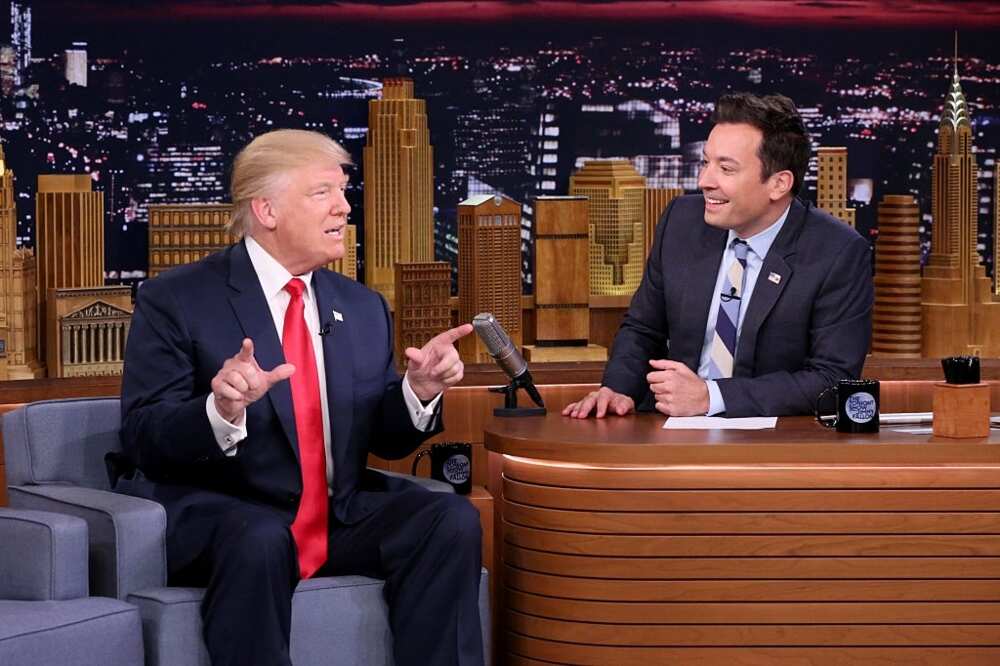 Jimmy Fallon net worth breakdown
Jimmy Fallon net worth increases daily due to his many sources of income as an actor, singer, producer, author and television host. Below is a brief summary of how much he has earned as a television host.
2009 to 2013
He hosted Late Night with Jimmy Fallon for five years and here is an estimate of how much he earned:
2009: $3 million
2010: $5 million
2011: $7 million
2012: $9 million
2013: $11 million
2014 to 2020
As the host of The Tonight Show Starring Jimmy Fallon, he has earned the following amounts:
2014: $11 million
2015: $11 million
2016: $12 million
2017: $13 million
2018: $14 million
2019: $15 million
2020: $16 million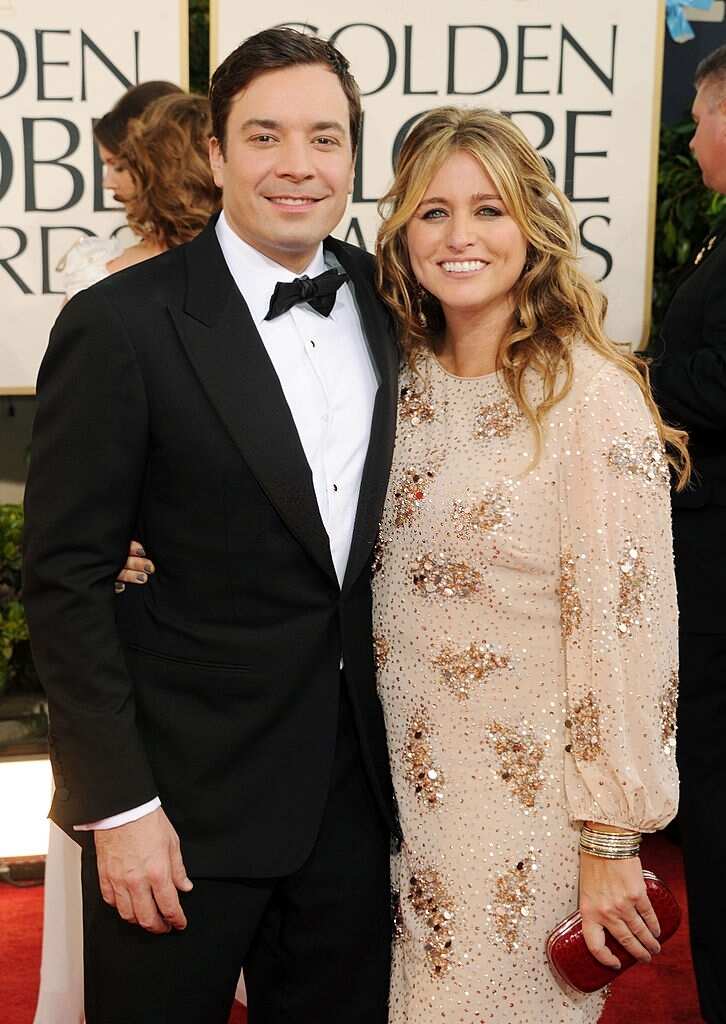 Career
Jimmy settled in California to concentrate on his dream of being a comedian. He later joined The Improv and The Laugh Factory where he got paid $7.50 per set.
He spent time on auditions for films and television shows, with his ultimate goal being to join Saturday Night Live. His first audition was a failure but he succeeded on the second one.
Finally, he featured in the Saturday Night Live and became a star on his fourth episode.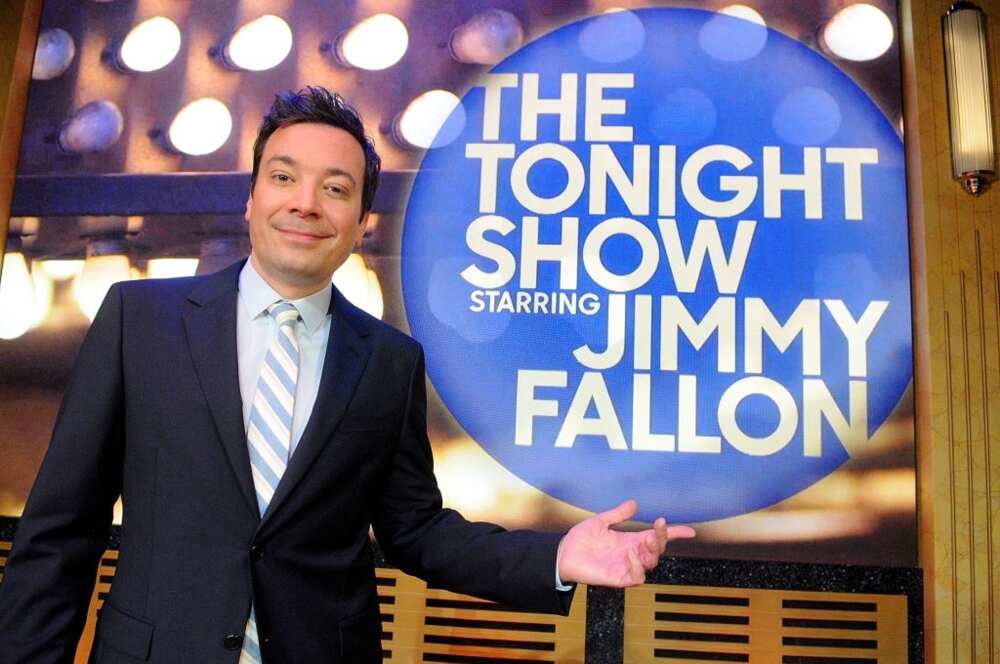 After Saturday Night Live, he decided to settle in acting. Taxi was his first film.
In 2009, he began hosting Late Night with Jimmy Fallon. The show ran from 2009 to 2014.
He hosts The Tonight Show Starring Jimmy Fallon today as one of the highest-paid and best known late-night hosts.
His net worth has also increased rapidly due to the movies and television shows he has featured in, such as:
Movies
2003: Anything Else as Bob
2004: Taxi as Washburn
2005: Fever Pitch as Ben Wrightman
2006: Factory Girl as Chuck Wein
2008: The Year of Getting to Know Us as Christopher Rocket
2009: Arthur and the Revenge of Maltazard as Prince Betameche
2009: Whip It as Johnny
2010: Arthur and the Two Worlds War as Prince Betameche
2019: Dads as himself
2021: Marry Me as himself
Television shows
1998: Spin City
2001: Band of Brothers
2009: Late Night With Conan O'Brien
2010: America's Got Talent
2011: CBS News Sunday Morning
2012: Piers Morgan Tonight
2012: Live! With Kelly and Michael
2014: The Tonight Show With Jay Leno
2016: Maya and Marty
2017: Sunday Today With Willie Geist
2019: Strahan and Sara
2020: The Kelly Clarkson Show
2020: The Drew Barrymore Show
2014-2021: The Tonight Show
Awards
He has received various nominations and awards such as Primetime Emmy Awards, People's Choice Awards, Webby Awards and Grammy Awards. He has won the following awards: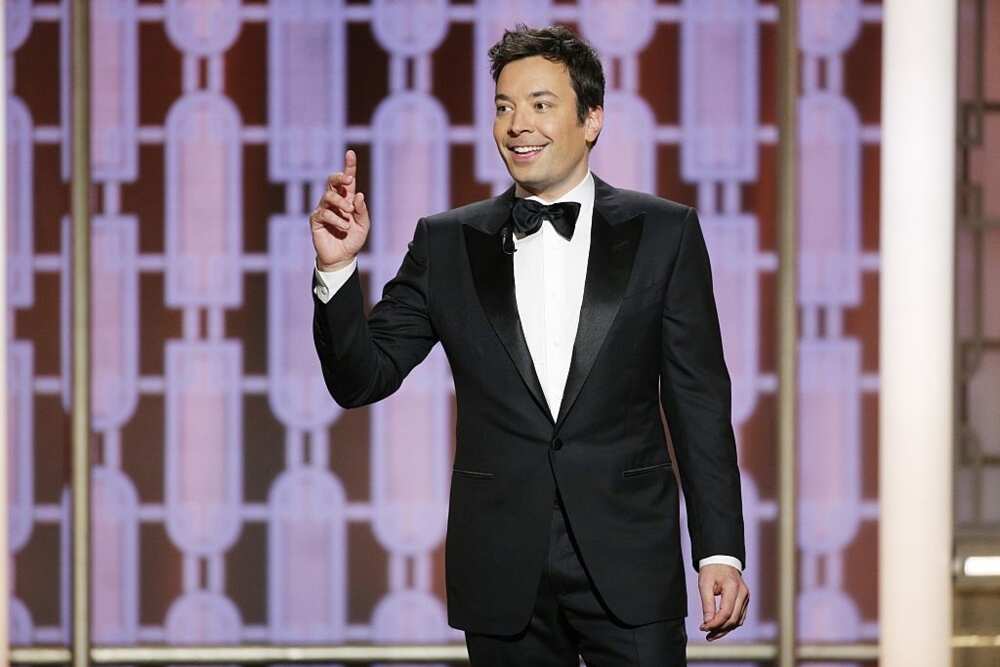 2004: Worst On-Screen Couple
2009: Online Film & Video: Variety
2010: Outstanding Creative Achievement in Interactive Media - Nonfiction
2012: Favorite Late Night TV Host
2013: Favorite Late Night Talk Show Host
2014: Outstanding Interactive Program
2014: Best Talk Show
2015: Outstanding Guest Actor in a Comedy Series
2016: Outstanding Creative Achievement in Interactive Media - Social TV Experience
2016: YouTube Creator Reward
2019: Best Emerging Platform
Books
This American comedian is also a great author. He has written several books, bringing him an extra income. Some of his books include:
Your Baby's First Word Will Be DADA
Everything Is Mama
Snowball Fight
Thank You Notes
This Is Baby
Thank You Notes 2
I Hate This Place
Where does Jimmy Fallon live?
The American host lives a lavish lifestyle, and he owns two homes - the first one located in Sagaponack in the Hamptons, and another in downtown Manhattan.
He bought the vacation house in the Hamptons in 2011. It was built in the 1800s, and it has six bedrooms and five and a half bathrooms.
It occupies 3,500 square feet and sits on 2.2 acres. His house's exceptional feature is his very own slide from one floor to the other and an arts and crafts workshop. He purchased it at around $5.7 million.
Jimmy Fallon net worth is bound to rise to greater heights as the years pass by.
READ ALSO: Jill Wagner biography: age, parents, husband, net worth, movies.
Legit.ng recently published an article on the biography of Jill Wagner. Jill is an American actress and one of the most influential people worldwide. She is popularly known for her role in Punk'd and Teen Wolf.
She has also managed to make appearances in top-selling films, and her efforts and determination in her career are inspirational. Check out her biography to find out more.
Source: Legit.ng