MC Ride biography: age, height, net worth, tattoos, albums
MC Ride is a well-known songwriter and rapper, who previously trained and worked as a visual artist. He is well known as the vocalist of the California-based rap group Death Grips.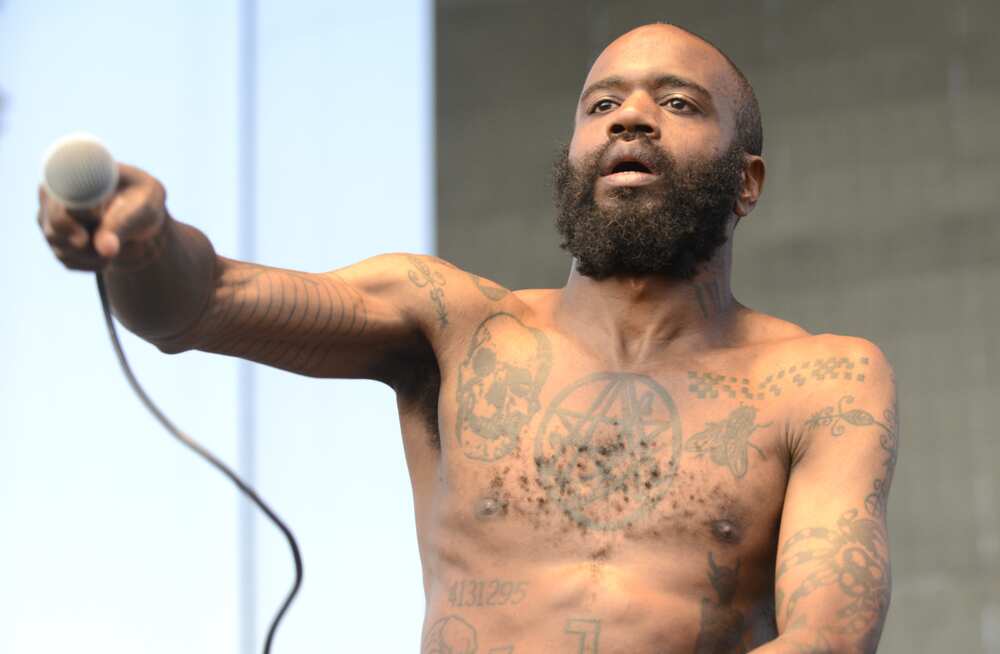 The renowned rapper has earned himself a household name in the entertainment industry through his mysterious and dark lyrics. He is well-known for his aggressive rapping style, described as startling yelps and paint-peeling barks. What else is there to know about the rapper?
Full name: Stefan Corbin Burnett
Date of birth: May 10, 1978
MC Ride age: 43 (as of 2021)
Nationality: American
Famous as: Visual artist, songwriter, and rapper
Height: 5 ft 8 in (1.72m)
Weight: 183 lbs (83 kg)
MC Ride biography
The visual artist was born on May 10, 1978, іn Ѕасrаmеntо, Саlіfоrnіа, where he also spent most of his early days. So, how old is MC Ride? As of 2021, the rapper is 43 years old.
The famous songwriter was named Ѕtеfаn Соrbіn Вurnеtt at birth. His parents are Errol and Naomi Burnett. He has a brother named Isaac, alias Swank Daddy, who is also a rapper based in Sacramento, California.
Education
MC Ride attended Hampton University, Virginia, where he was enrolled for a course in visual art. However, he later dropped out of school to pursue his career in music. Since childhood, he has had an interest in music and used to play at local events and clubs.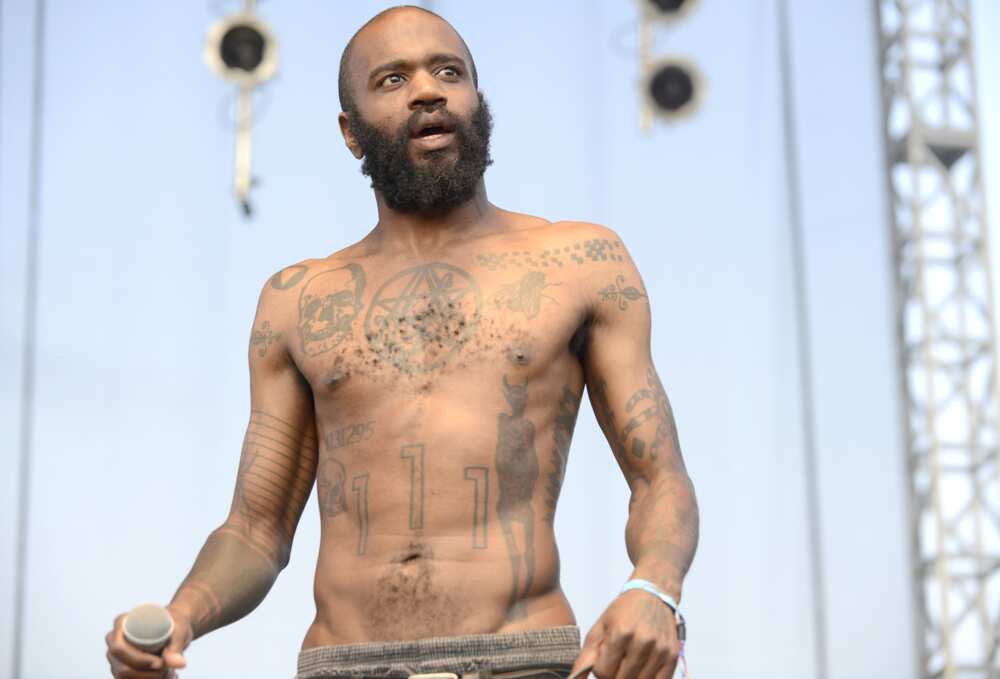 MC Ride career
The rapper commenced his music career in 1998. He formed the hip hop band Fyre together with his brother, Swank Daddy, and Young G, who is a Sacramento-based rapper. Back then, MC Ride did not exist yet. Burnett used the name Mxlplx as his stage pseudonym.
After releasing 8 albums, the group was disbanded in 2003, as Stefan's brother got married. After the band fell apart, MC Ride pursued a painter job while also working at a restaurant in Sacramento.
Together with his friend, Zach Hill, the songwriter formed Death Grips in 2010 and started performing under the stage name MC Ride. In 2011, the group released their first EP they named after themselves, followed closely by the mixtape Exmilitary, which became an instant sensation among both fans and critics.
Following the success of the songs, Death Grips entered into a recording contract with the renowned record label Epic Records. The contract paved the way for the hip hop group to release two albums, The Money Store and No Love Deep Web in 2012.
No Love Deep Web was supposed to come out in 2013, but the band decided to leak the album earlier, which cost them their contract, as Epic broke ties with Death Grips after the incident.
After their departure from the record label, Death Grips released their third and fourth MC Ride albums, Government Plates and The Powers That B in 2013 and 2014 respectively. The hip-hop group announced the disbandment of the group in 2014.
However, the group re-emerged later in 2015 and released an instrumental album titled Fashion Week, along with the second disc of The Powers That B, which they called Jenny Death.
Since then, the band has released an album titled Year of the Snitch (2018) as well as 3 EPs (Interview 2016, Steroids (Crouching Tiger Hidden Gabber Megamix), and Gmail and the Restraining Orders).
MC Ride net worth
Most sources cannot agree on the exact number, thus the artist's net worth could be anything between $750,000 to $3 million. He has accumulated wealth from his successful career as a visual artist, songwriter, and rapper. He also earns large sums of money from his performances at events, stage shows, tours, and concerts worldwide.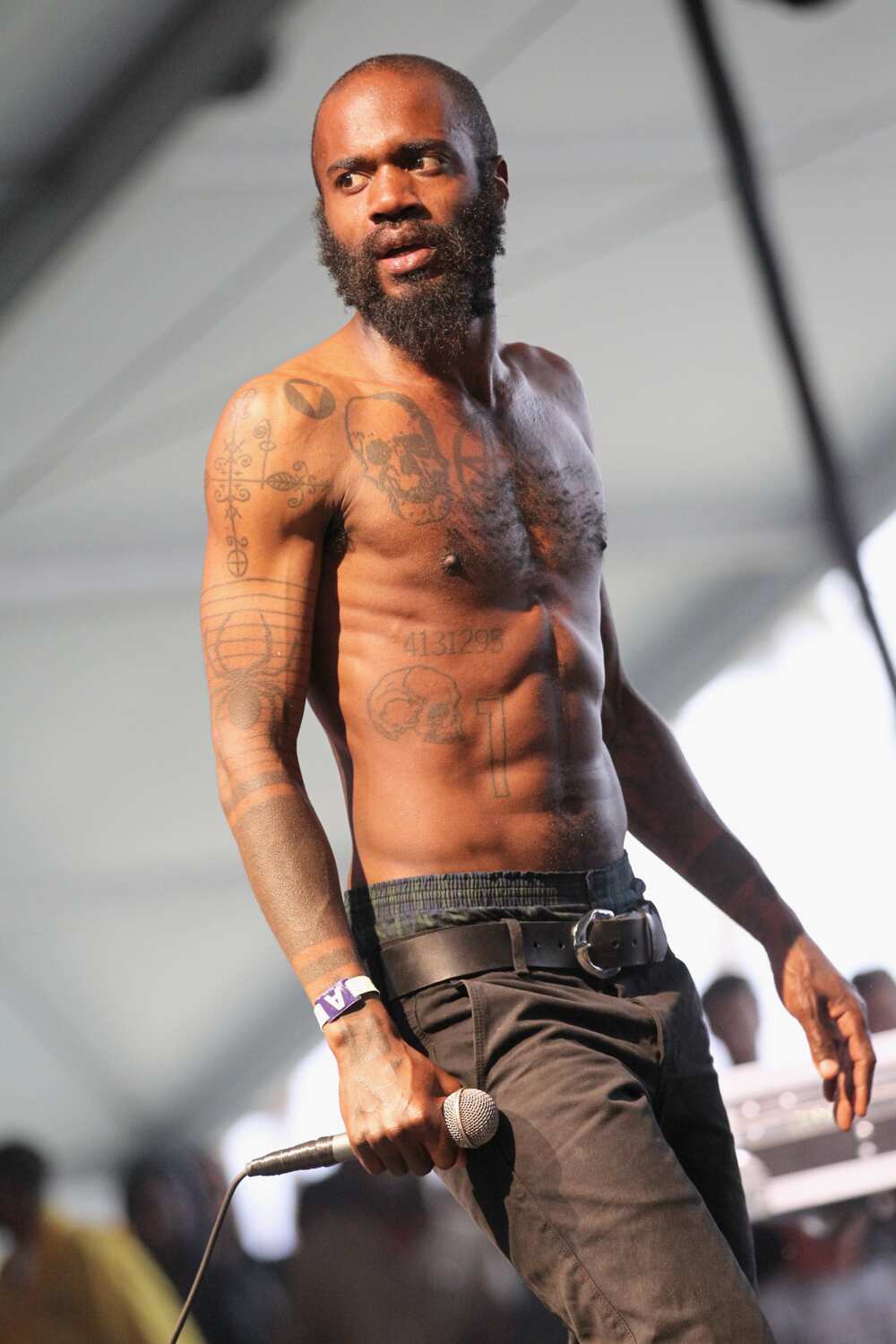 MC Ride tattoos
The artist has multiple tattoos on his neck, back, shoulders, arms, chest, and other body parts. Over the years, they have remained an issue of fascination and speculation about the rapper among his audiences.
Moreso, his fans continually express much interest in discovering their meanings. However, the rapper has kept the meaning of the tattoos a secret even among his close friends.
That said, some dedicated fans have figured out that one specific MC Ride tattoo, namely the 111 across his stomach are a reference to the number of the beast (666), as the Hebrew character for 6 bears a strong resemblance to the number 1 we are all used to.
Most of the artist's visible tattoos seem to reference voodoo or the occult, such as the symbol for the necronomicon gate on his chest, a fly, which often represents Beelzebub, several skulls, a silhouette of what looks like the devil, spiders and more. Nonetheless, we may never know what these tattoos actually mean to MC Ride himself, as the man is as mysterious and private as he is talented.
MC Ride height
How tall is MC Ride? The rapper is an athletic individual with a height of about 5 feet 8 inches (1.72 m) and body weight of approximately 183 lbs (83 kg).
MC Ride ranks as one of the most renowned rap artists who have worked hard to achieve considerable success. He has earned himself a niche in the entertainment industry as a songwriter and performing artist through hard work and dedication. His fan base is spread across the world, who are eagerly waiting for more songs and albums from the artist in the future.
READ ALSO: Danny Duncan biography: age, height, net worth, where does he live?
Legit.ng recently reported about the life of Danny Duncan. Danny Duncan is an accomplished YouTuber who has earned considerable fame through his humorous content. He has been entertaining fans of his YouTube channel through his prank videos since 2014.
The 28-year-old YouTuber has found a place for himself in a venture that has earned him much recognition. He is well-known for his funny pranks and the massive fan base he has accumulated over the years.
Source: Legit.ng