Sodapoppin (Chance Morris) biography: age, net worth, girlfriend, ban
Sodapoppin, whose real name is Thomas Jefferson Chance Morris IV, is an American Twitch streamer and a popular YouTube star best known for his comedy and gaming content. He rose to prominence playing and streaming World of Warcraft.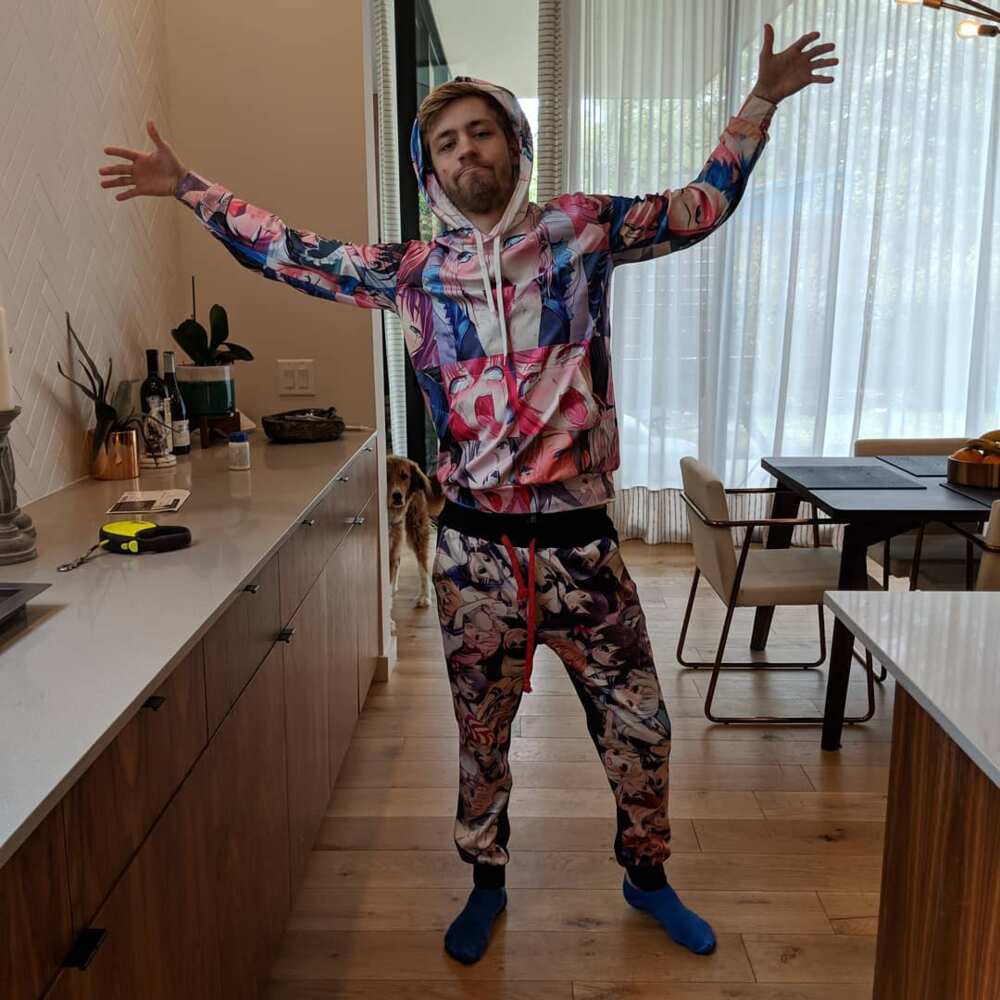 Here is everything you need to know about the YouTuber.
Profile summary
Full name: Thomas Jefferson Chance Morris IV
Birthdate: 15 February 1994
Zodiac sign: Aquarius
Nationality: American
Height: 5 feet 7 inches
Weight: 60 kilograms
Sodapoppin biography
The talented Twitch streamer grew up in Texas with his family. He is close to his parents as he occasionally snaps pictures with them while on vacation.
How old is Sodapoppin?
Well as of 2021, Sodapoppin age is 27 years. He was born on February 15th, 1994, in Austin, Texas, USA.
Family
Chance's childhood was quite normal. The star grew up in a large family as he has seven siblings. He is the youngest child and has siblings who are a lot older than he is.
He was brought up in a well-off family as his parents are quite rich. It is rumored that some of Chance's siblings are adopted. The star has a brother named Dustin Morris, a Twitch player who goes by the username Dkane.
Education
He attended and graduated from Stephen F. Austin High School. The star was a model student and had no trouble securing a spot at the local university. He was admitted at San Antonio's University of Texas.
His time at the university wound not last long as the star wanted to make a name for himself in the gaming world. As a result, the star quit his studies to concentrate more on his gaming career. Although supportive, his parents were not happy with his decision but would ultimately support him in his newfound career path.
Career
The star is best known for his uploads on Wоrld оf Warcraft. Before his first upload, he was actively playing the game for fun. He made his first upload on YouTube on 20 June 2012 with a video titled Ѕоdарорріn Рlауіng Аmnеѕіа 2.
With time, he began to stream other gameplays, such as Dead By Daylight, IRL, The Joy of Sex, God of War, Overwatch, and The Spire. Since he began his online streaming career, Sodapoppin sub count has increased over the years and he currently occupies a position among the top twenty most followed streamers on Twitch.
How much is Sodapoppin worth?
Sodapoppin net worth as of 2021 stands at $6 million. The Twitch streamer is doing well for himself and has earned a spot on the list of one of the wealthiest online gamers and vloggers.
Although he is not an e-sport celebrity, his personality has enabled him to connect perfectly with his audience during his gaming activities. This has distinguished himself from the crowd of other streamers on Twitch.
Who is he dating?
Sodapoppin girlfriend as of 2021 is Lea May Currier. She is аlѕо а Тwіtсh gаmіng ѕtаr. Chance has posted pictures of them on his Instagram. The couple has kept their relationship secret, and as a result, there is no clear іnfоrmаtіоn аbоut thеіr dаtіng аnd lоvе lіfе.
What happened to Sodapoppin?
The star got banned from Twitch following a VRChat stream on the platform. So, why was Sodapoppin banned? The exact reason as to why the star was banned has not been issued since Twitch does not offer official statements regarding bans on its users.
However, it has been speculated that the star was banned following his video, which he streamed on July 17, 2020. The video attracted over 10,000 viewers. It is rumored that the ban had something to do with inappropriate sexual material. This seemingly violated the platform's content guidelines, resulting in the Sodapoppin ban.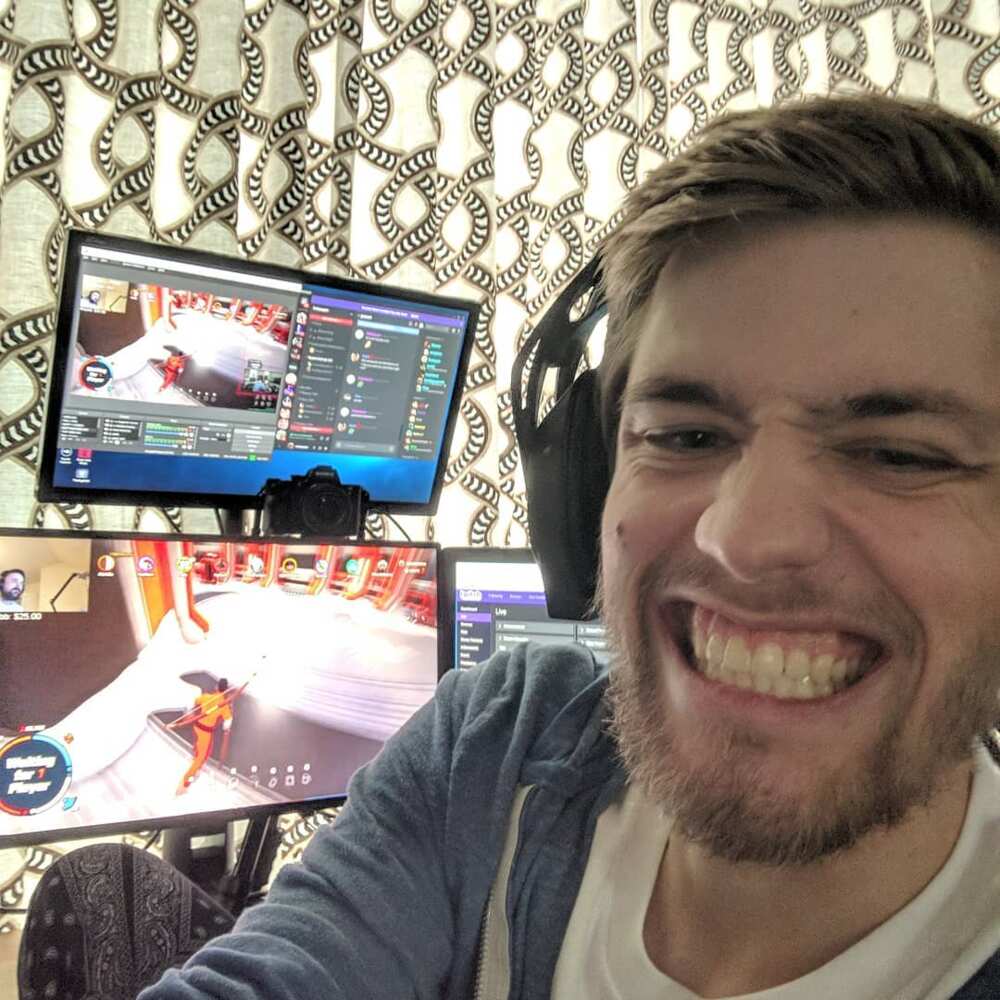 Sodapoppin is not a professional player neither an e-sport person. However, his personality has enabled him to connect perfectly with his audience during his gaming activities or vlogging. This has distinguished him from the crowd of other streamers on Twitch.
READ ALSO: Heather Tesch bio: age, height, measurements, career, salary, voice
Legit.ng recently published an article about Heather Tesch. Heather Tesch is a TV personality, meteorologist, author, and animal lover. She has worked in various TV stations as a weather reporter.
Her career has made her one of the best television personalities whose reports are viewed widely across America. With her charming voice, she has managed to capture the attention of her fans during her broadcasts.
Source: Legit.ng