Jill Wagner biography: age, parents, husband, net worth, movies
American actress Jill Wagner is one of the most celebrated and influential people worldwide. She is popularly known for her role in Punk'd and Teen Wolf. She has also made significant contributions to numerous films and as a television host.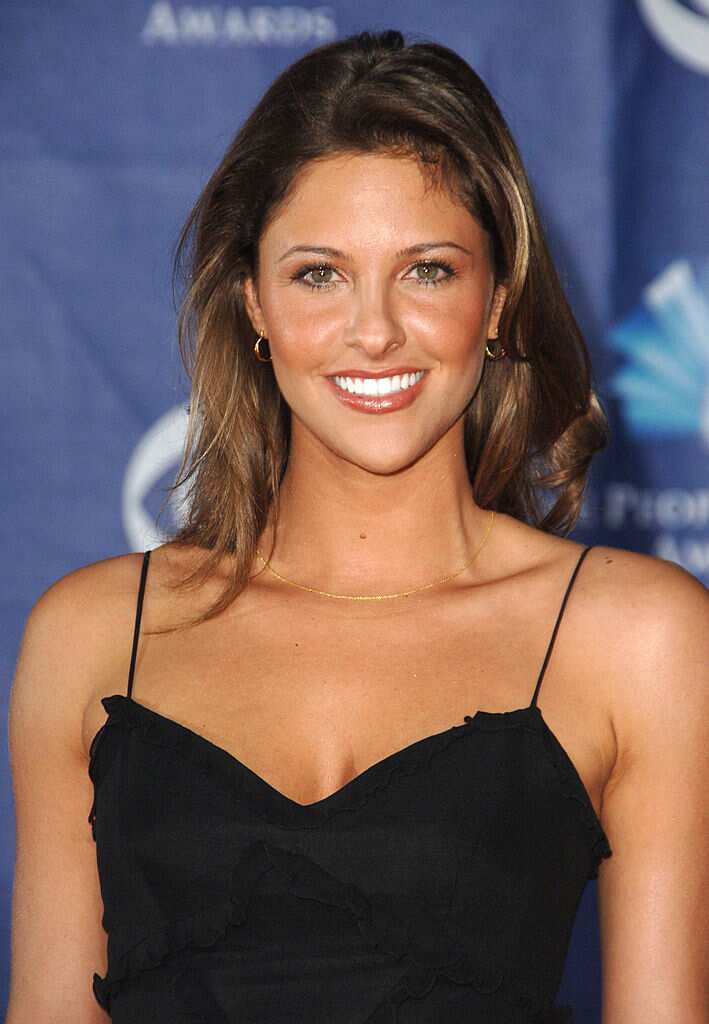 The actress developed a passion for entertainment at an early age. She has worked tirelessly to be where she is today. Here is her biography to inspire you.
Profile summary
Full name: Jill Suzanne Wagner
Date of birth: January 13th, 1979
Zodiac sign: Capricorn
Place of birth: Winston-Salem, North Carolina, United States
Nationality: American
Ethnicity: White
Gender: Female
Education: North Carolina State University
Occupation: Actress
Years active: 2003 - present
Hair colour: Light brown
Eye colour: Hazel
Marital status: Married
Jill Wagner biography
The American actress was born on January 13th, 1979, in Winston-Salem, North Carolina, United States. As of 2021, Jill Wagner age is 42 years. She is still active in acting, and it appears like she is not stopping any soon.
Who are Jill Wagner parents?
She is David Wagner's daughter. David served in the US Marine until his retirement. She also has an elder brother called Brandon.
Her mother died shortly after her birth. Not much information is available about her deceased mother. Her father and paternal grandmother raised her.
Educational background
She attended the Ledford Senior High School in Wallburg, North Carolina. After completing high school, she joined North Carolina State University to pursue a bachelor's degree in Business Management. She graduated in 2001.
Additionally, the actress also attended the Barbizon Modeling and Acting School in Raleigh. She was named Miss Barbizon.
Professional career
She enjoys a distinguished career as an actress, model, and television host. She has made impressive appearances in some of the top-selling films in the world.
The Business Management graduate relocated to California to start her career in modelling after finishing college. In 2003, she was lucky to land a role as a cast member in the MTV series Punk'd. She participated in several sketches.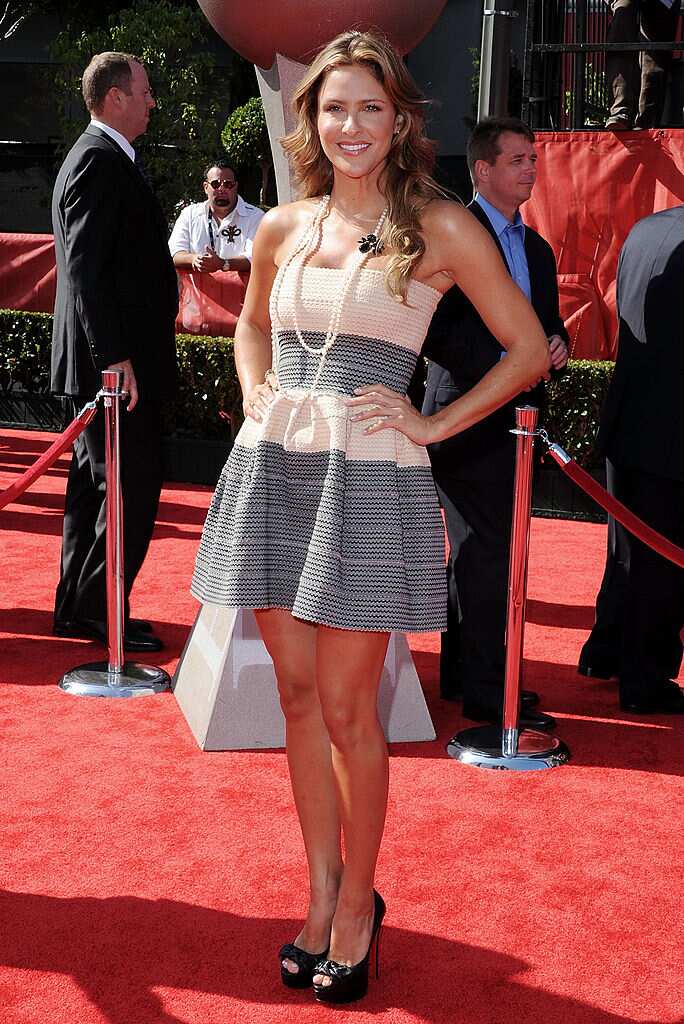 Following her appearance on Punk'd, she was listed number 90 on the Maxim Hot 100 Women of 2004 list. She also featured in the July 2006 issue of American FHM magazine.
She also worked as Ford Motor Company's Mercury brand spokesmodel with appearances on TV ads from 2005 to 2011. She went on to co-host Inside the Vault (2011), Wipeout (2008-2011, 2013-2014), and Handcrafted America (2015-2017).
As for Jill Wagner actress career, she has appeared in several films and televisions shows, most of which are popular and receive massive viewership. Some of Jill Wagner movies and TV shows include:
Junebug (2005)
Shifted (2006)
Blade: The Series (2006)
Splinter (2008)
Road to Paloma (2014)
Super Novas (2016)
Teen Wolf (2011, 2014, 2017)
Braven (2018)
What are Jill Wagner Hallmark movies?
Some of the Hallmark channel films she has featured in include:
Christmas Cookies (2016)
A Harvest Wedding (2017)
Karen Kingsbury's Maggie's Christmas Miracle (2017)
Pearl In Paradise (2018)
Christmas in Evergreen: Letters to Santa (2018)
Mystery 101 (2019)
Mystery 101: Playing Dead (2019)
Mystery 101: Words Can Kill (2019)
Mystery 101: Dead Talk (2019)
Christmas Wishes & Mistletoe Kisses (2019)
Christmas in Evergreen: Tidings of Joy (2019)
Mystery 101: An Education in Murder (2020)
Hearts of Winter (2020)
The Angel Tree (2020)
How much is Jill Wagner net worth?
The American actress has made impressive appearances in some of the most-watched movies and televisions series in the world. Her efforts have significantly paid off, if her fortune is anything to go by. According to Celebrity Net Worth, she is reportedly worth a staggering $4 million.
Who is Jill Wagner married to?
With the actress's fame soaring high, the question as to who is Jill Wagner husband has become pretty common. She is happily married to David Lemanowicz. The couple tied the knot on April 8th, 2017, in a lavish and romantic ceremony at The Rose Hill Plantation in Nashville, North Carolina.
How did Jill Wagner meet David Lemanowicz?
Jill Wagner and David Lemanowicz's love story is one of a kind. These two first met when she was a 17-year-old high schooler, and he was 20 years old. David was at the time a professional hockey player.
She was head-over-heels for him that she often snuck out of her house to go and see him at night. They dated for a while before he disappeared from her life. She was left heartbroken but managed to pull herself up and pursue her education and career thereafter.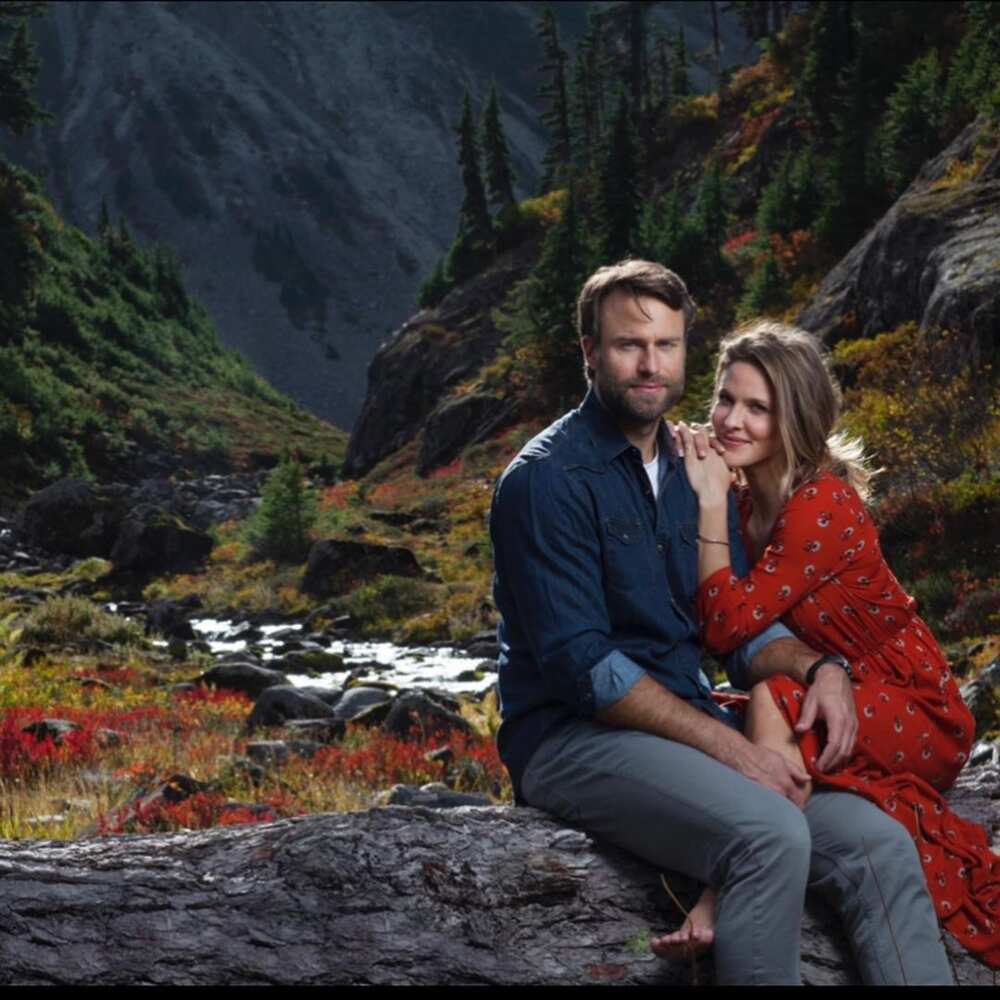 Meanwhile, David, on his part, continued to play hockey. He moved from one team to another, playing in Canada and the US until he hung his boots. He also married his first wife Gina and welcomed a daughter, Lija, in 2010.
After retiring, he enlisted in the U.S Army and was deployed to Afghanistan in 2013. While in Afghanistan, he met his ex-girlfriend. She was among the many celebrities who visited the country for a "moral support" event for the troops.
This happened after about twenty years of being away from each other. They went out for a cup of coffee, and because he was married and the actress was in a relationship with someone else, they did not pursue a romantic relationship.
The two met each other again in a restaurant in Los Angeles while David was visiting his daughter in April 2016. As Jill was leaving, she heard someone calling her, and when she turned, it was David. This was three years later, and a lot had changed in both their lives.
Mr. Lemanowicz and his wife had divorced while she had broken up with her boyfriend and was looking for love. They rekindled their love and dated for a while before he posed the question. She gladly accepted, and they are a couple now.
Jill Wagner's daughter
The actress and her husband are proud parents of a daughter named Army Gray Lemanowicz. Their lovely daughter was born on Friday, April 17th, 2020. She is the first child of the actress and second for Lemanowicz, who has a 10-year-old daughter named Lija from his previous marriage.
Is Jill Wagner related to Lindsay Wagner?
There is a popular misconception that the actresses are related because they share a surname. However, this is not true. They happen to share a name and both have successful acting careers, but they are not related.
What are Jill Wagner measurements?
The actress is a beautiful lady with an attractive body that is an envy of many women in the entertainment industry.
Jill Wagner height is 5 feet 8 inches (1.73 m) and she weighs 62 kg (137 lbs). Her hip, chest and waist measurements are 37-25-35 inches.
Four Jill Wagner hot photos that prove she is a queen
The American actress is, without a doubt, a beautiful woman. Check out some of her hot photos below.
1. A lovely and caring mother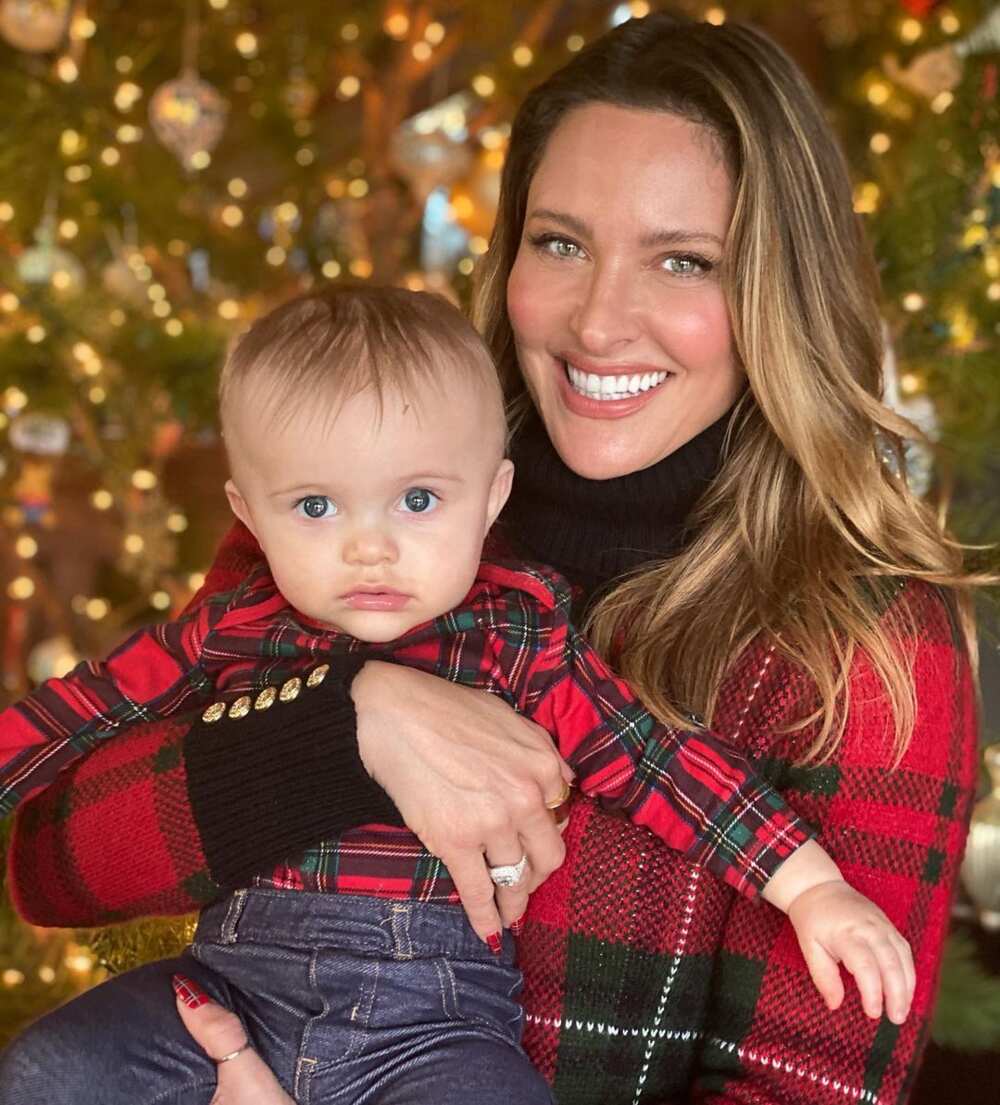 It calls for love and a caring heart for a mother to be there for their children always. Not all women are capable of making this sacrifice.
2. A mother who cherishes her family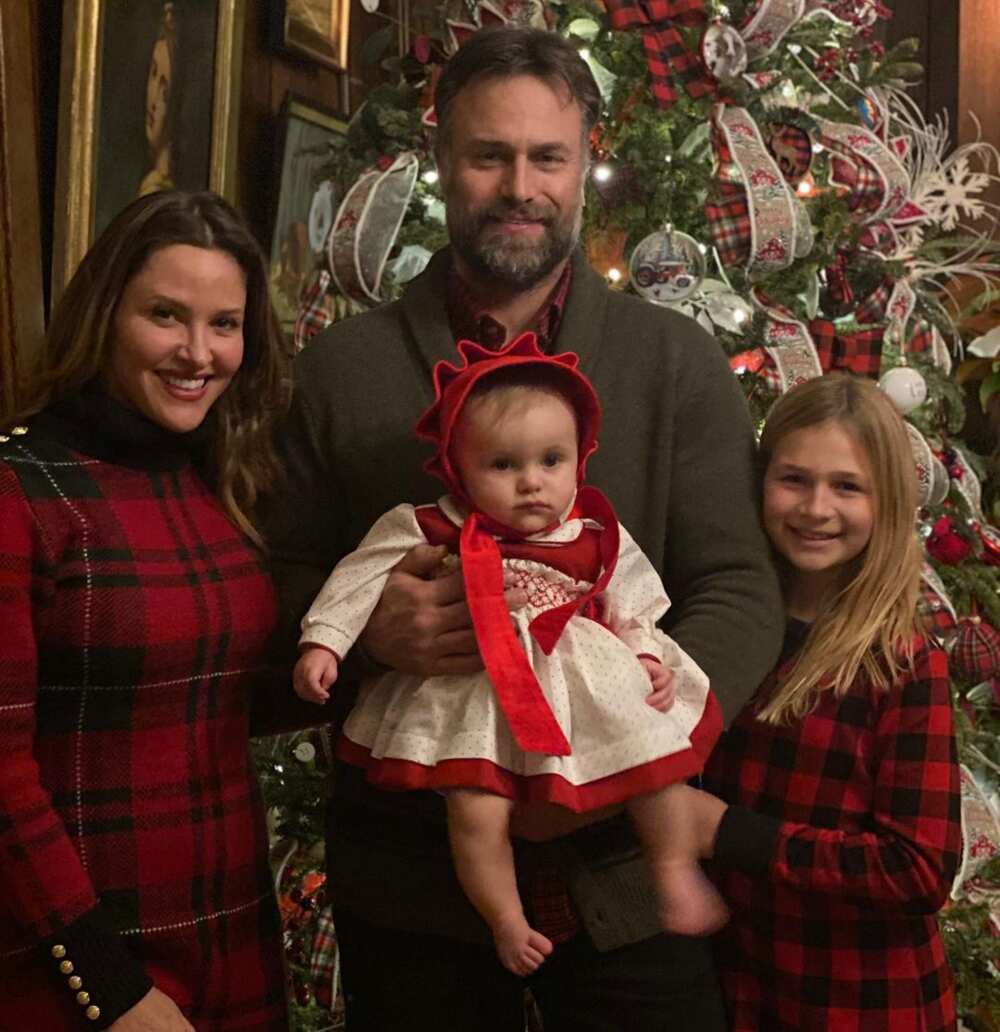 Family comes first. This has been the mantra of many successful people, and it seems to apply to her also. She is a lovely mother of two and enjoys being with them.
3. A supportive wife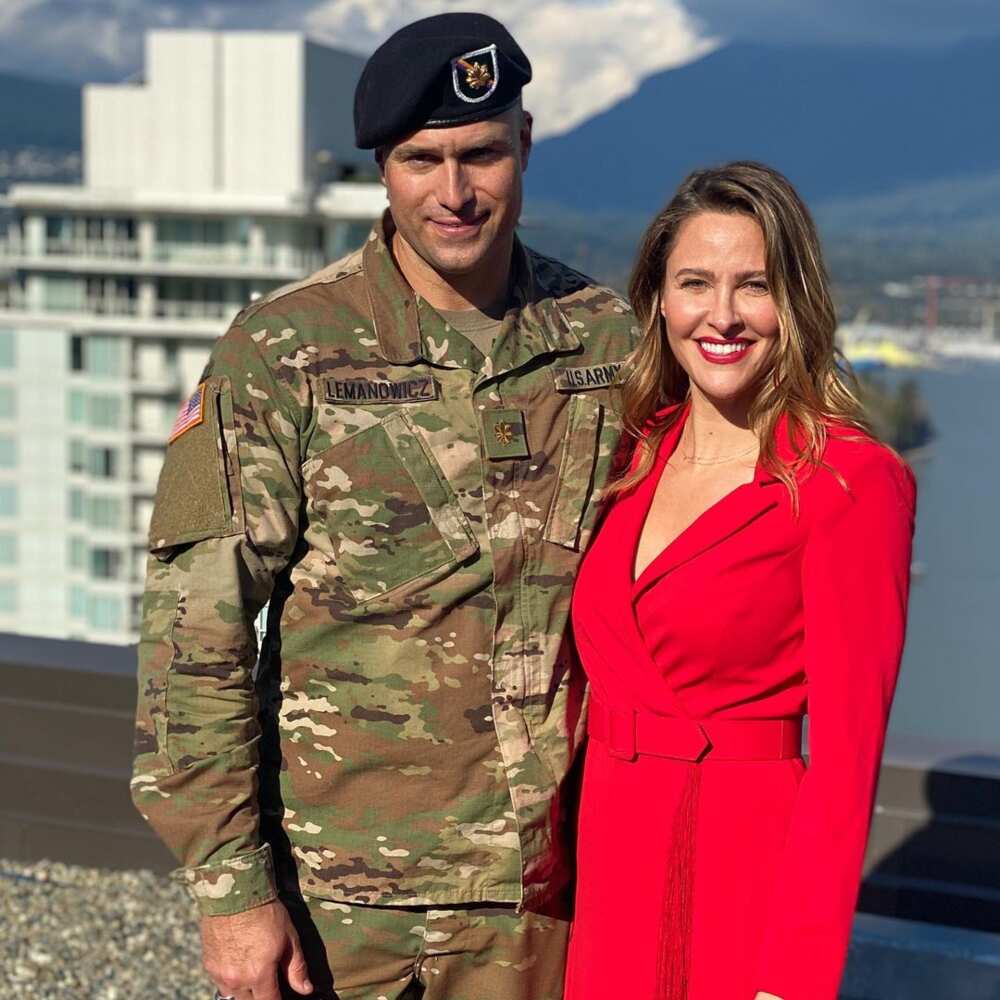 Wives of army men are some of the strongest human beings on the planet. The actress has always been there for her lovely husband.
4. A fitness enthusiast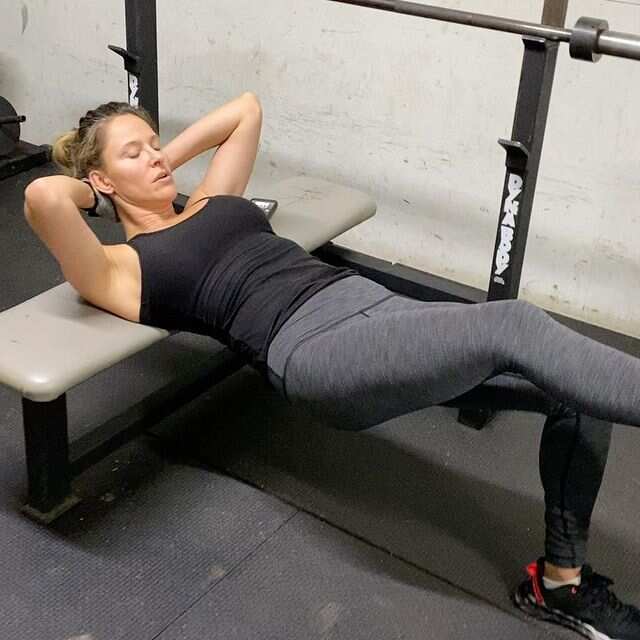 If you want that perfect body, then be prepared to work hard for it. Work out and observe your diet. This undoubtedly the reason why the actress has a neck-turning body.
Jill Wagner Instagram and social media presence
Like many celebrities, the American actress is an active member of the social media fraternity. She enjoys an incredible following.
The American actress Jill Wagner has earned an incredible following thanks to her successful acting career. She is a voice to reckon with among young and upcoming actors and actresses.
READ ALSO: Paris Berelc bio: age, ethnicity, parents, boyfriend
Legit.ng recently published an article on the biography of Paris Berelc. Paris is a young up-and-coming American actress well-known for her eye-catching role in the television series Mighty Med.
Berelc's background is entirely unrelated to the movie and model industry, where she also succeeded well. Unlike most celebrities, nobody knew that this beautiful lady would become so popular. Her biography is an inspiration to many actors and actresses globally.
Source: Legit.ng