The Real Housewives of Atlanta 2021: participants in season 13
The 13th season of the extremely popular American reality TV-series The Real Housewives of Atlanta 2021 begun airing a few weeks ago! Are you aware of who the show's participants are? Has anyone returned from the previous season?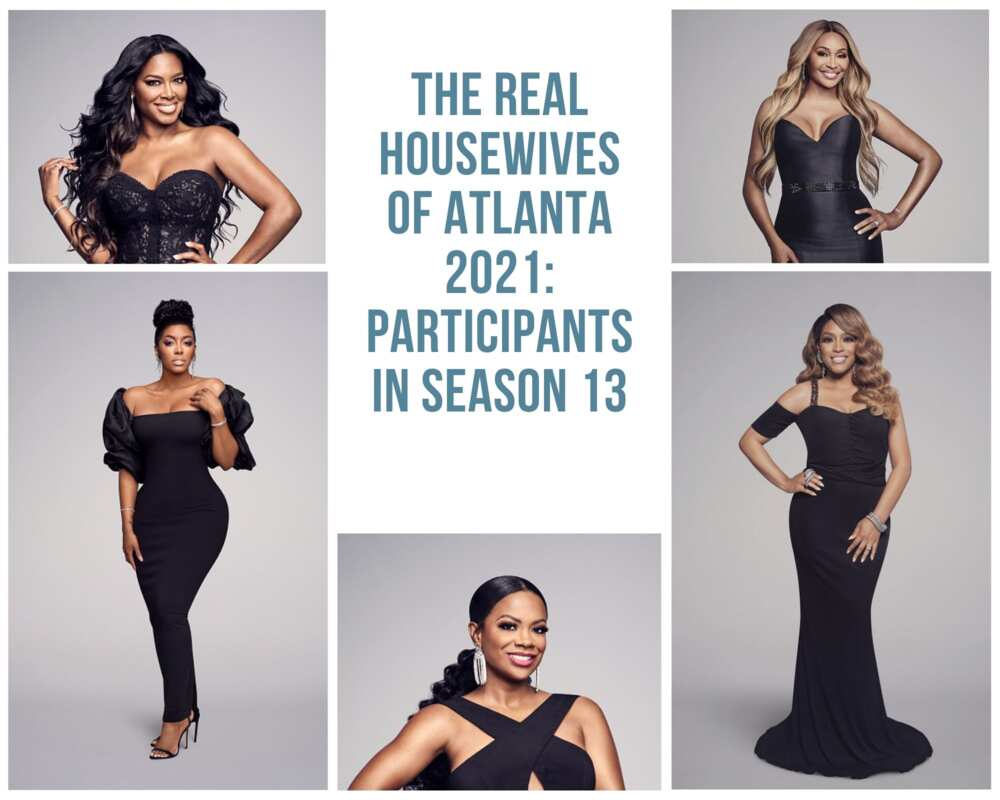 The show first aired in 2008, and its cast has changed several times. Who are the cast members in RHOA season 13?
The Real Housewives of Atlanta cast
The Real Housewives of Atlanta season 13 air date was 6 December 2020. Let's have a closer look at the women who are currently taking part in the show.
1. Kandi Burruss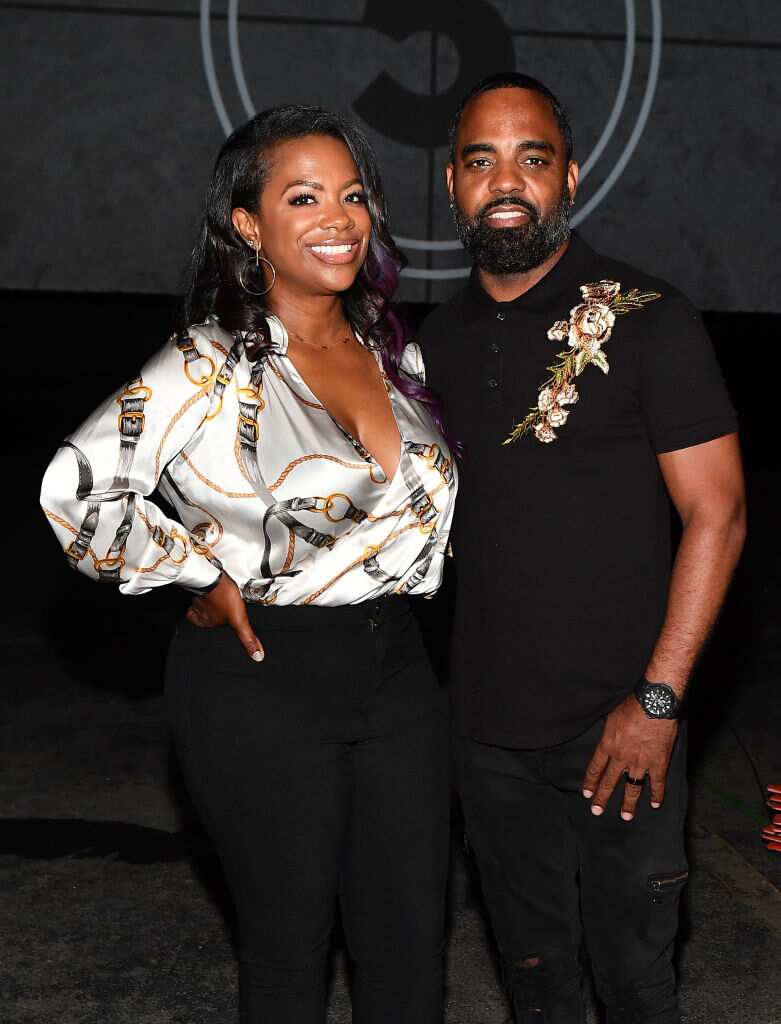 Name: Kandi Lenice Burruss
Date of birth: May 17, 1976
Age: 44 (as of 2021)
Occupation: Singer, actress, TV personality
American singer and actress Kandi came to the limelight when she was 15, starring in the famous talk show Teen Summit on the channel BET. The young girl decided to take up not only acting but also singing.
In 1992, she joined the R&B group Xscape that quickly became successful. What is more, Kandi didn't restrict herself to singing alone: in 1999, she tried songwriting for celebrities. She wrote the hit "No Scrubs", for which she won the 2000 Grammy Award for Best R&B Song.
In 2009, she was invited to the second season of The Real Housewives of Atlanta, and she was immediately loved by fans. Since then, she has continued starring in the show.
Kandi and her ex-boyfriend Russell Spencer gave birth to a daughter Riley Burruss (b. August 22, 2002). With her husband Todd Tucker, she was blessed with son Ace Wells Tucker (b. January 6, 2016) and daughter Blaze Tucker (b. November 22, 2019).
2. Cynthia Bailey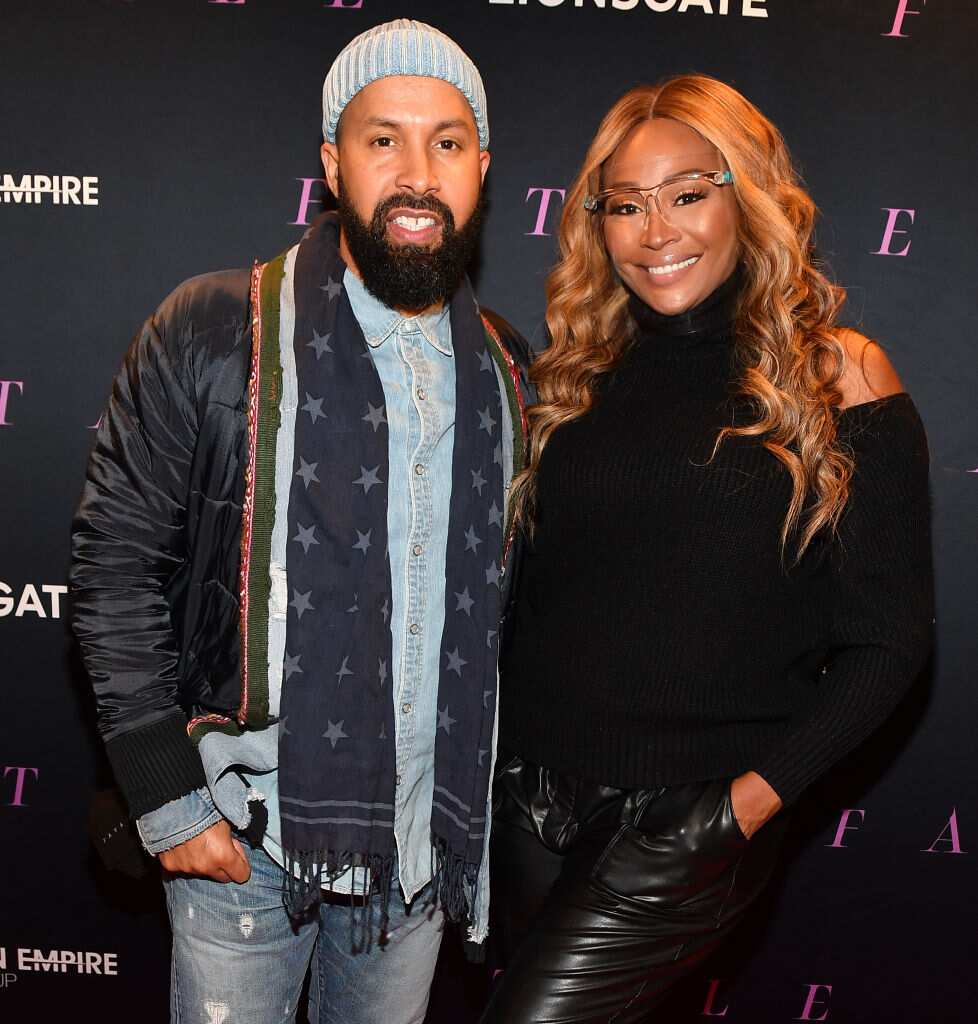 Name: Cynthia Denise Bailey-Hill
Date of birth: February 19, 1967
Age: 54 (as of 2021)
Occupation: Model, actress, TV personality
Cynthia Denise, a famous beauty from The Real Housewives of Atlanta episodes, started her modeling career at 18 years old, having signed a contract with a Wilhelmina Models talent scout. In 1995, Cynthia was featured on the cover of Essence magazine.
Cynthia has also acted in films such as The Dark Power (1985) and Without You I'm Nothing (1990). What is more, Cynthia played a model in the film For Love or Money (1993).
In 2010, Denise was invited to take part in the third season of The Real Housewives of Atlanta. At first, she hesitated but after considering all the benefits for the business, she agreed.
Bailey married Peter Thomas on July 24, 2010, and gave birth to a girl Noelle. However, they couldn't get along and got divorced. In 2018, she started dating Mike Hill and they got married in 2020.
3. Kenya Moore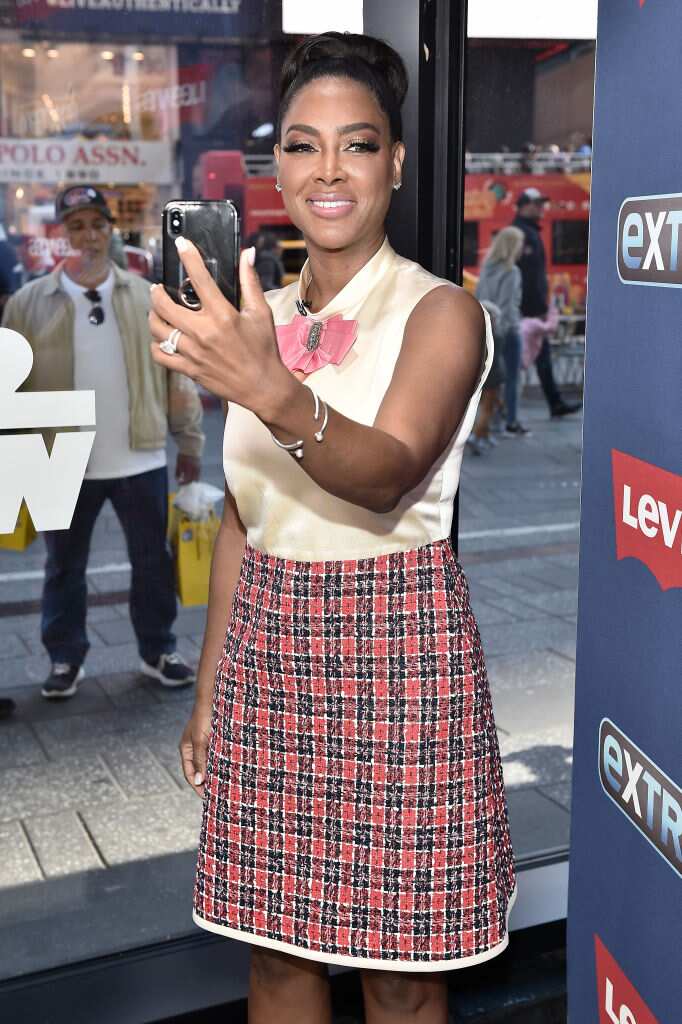 Name: Kenya Summer Moore Daly
Date of birth: January 24, 1971
Age: 50 (as of 2021)
Occupation: Model, actress, TV personality, producer
Kenya begun modelling when she was 14, and she has appeared on the covers of Glamour, Seventeen, Essence, and Ebony Magazine. Kenya pursued her career in acting by playing roles in TV-programs like Damon, Meet The Browns, Homeboys in Outer Space, In the House, and The Jamie Foxx Show.
In 2008, Moore founded Moore Vision Media, an independent movie production and home-video distribution company.
As for her private life, Kenya married Marc Daly, a restaurant owner, in 2017. In 2018, they were blessed with a child, Brooklyn Doris Daly. In September 2019, the couple separated.
Kenya joined the The Real Housewives of Atlanta in 2012, when it was in its 5th season.
4. Porsha Williams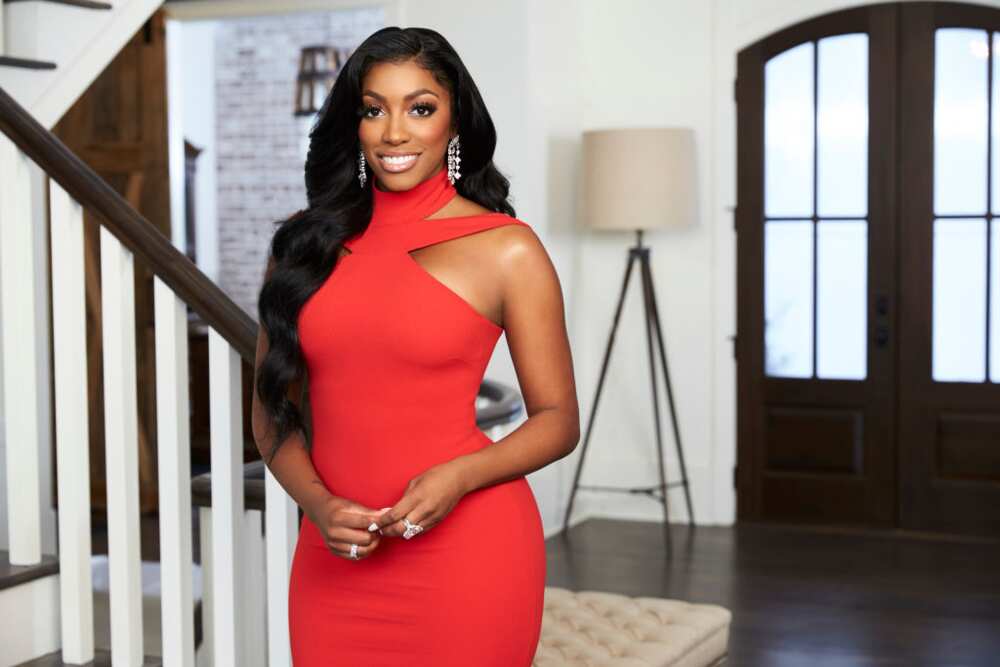 Name: Porsha Dyanne Williams
Date of birth: June 22, 1981
Age: 39 (as of 2021)
Occupation: Actress, TV personality
Being a child of entrepreneurs, Porcha chose to study business information technology. However, she was interested more in show business, and in 2005, she modeled for a calendar for the Atlanta Dymes.
Later on, Porcha got married to Kordell Stewart, a footballer. Their luxurious wedding was broadcasted on Platinum Weddings. Unfortunately, they divorced in 2012.
How much is Porsha worth? According to Celebrity Net Worth, Porcha's net worth is $400,000.
Like Kenya Moore, Porcha joined The Real Housewives of Atlanta in the 5th season.
5. Drew Sidora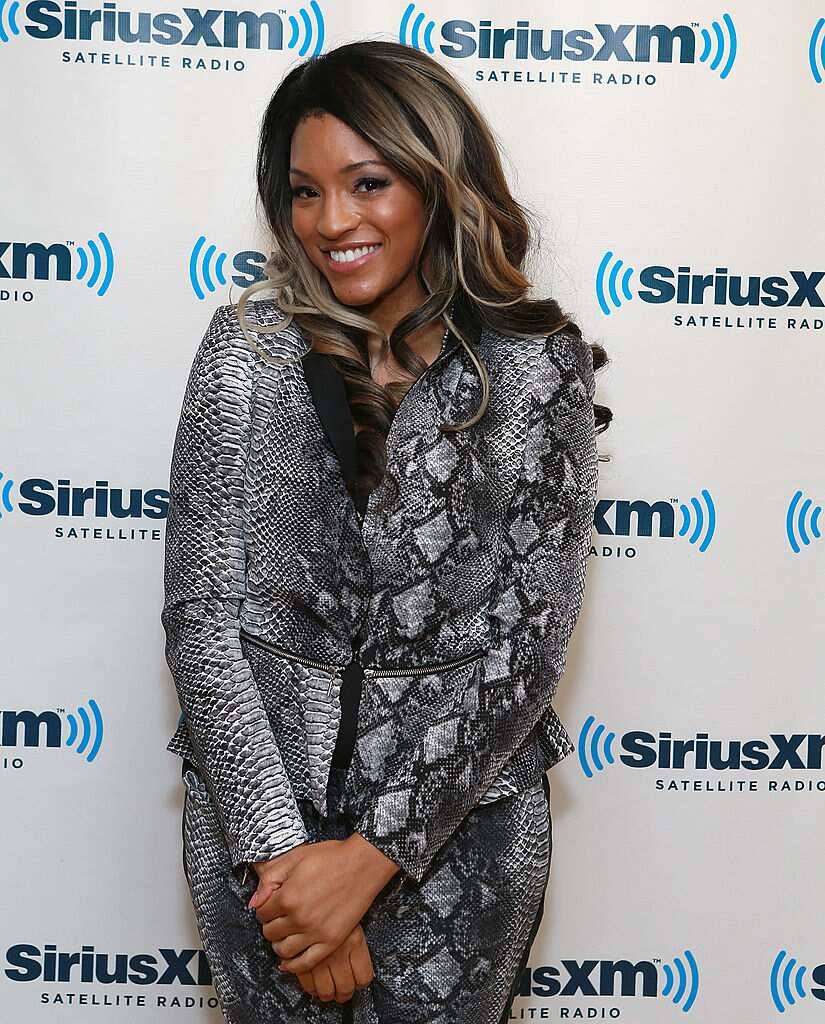 Name: Drew Sidora
Date of birth: May 1, 1985
Age: 35 (as of 2021)
Job: Actress, Singer, TV personality
The famous actress and singer started her career at the age of 9, when she landed a role in the movie Divas. Drew came to the limelight with her roles in Step Up, White Chicks and JD Lawrence's Community Service.
She is not only a good actress, but also a successful singer. Drew has released many soundtracks for various films. In December 2008, she signed a contract with Slip-N-Slide Records to release the album "Juke It".
Drew and her husband Ralph Pittman have two children: a son, Machai David (June 2015), and a daughter, Aniya (February 2018).
In 2020, Drew was asked to take part in the 13th season of The Housewives of Atlanta, and she agreed.
How much money do the Housewives of Atlanta get paid?
LoveBScott revealed the salaries of the cast members of the 12th season of The Real Housewives of Atlanta as follows:
Shamari DeVoe - $20K
Eva Marcille - A little over $100K
Cynthia Bailey - $1.25 million
Porsha Williams - $1.3 million
Marlo Hampton - Less than $100K
NeNe Leakes - $2.3 million
Kandi Burruss - $2.3 million
Who is the highest paid housewife on Atlanta?
Kandi Burruss is considered to be the highest-paid of all cast members of The Real Housewives of Atlanta. She was paid $2.3 million for her participation in season 12 of the show.
Watch The Real Housewives of Atlanta 2021 on Bravo to be aware of all that's happening in the lives of the famous women.
READ ALSO: AGT season 15 winner: all the 2020 contestants profiles
Recently Legit.ng covered the details about AGT season 15, its finalists, and winner. All the show's participants were unique and had various talents that they showed on air. Who won the competition?
America's Got Talent features an impressive array of singers, dancers, comedians, contortionists, impressionists, magicians, ventriloquists, and hopeful stars. Who were the finalists and what are their talents?
Source: Legit.ng