AGT season 15 winner: all the 2020 contestants profiles
The 15th season of America's Got Talent is ending soon, and by soon, we mean that the season finale of AGT season 15 is set to take place on the 22nd and 23rd of September. After months of stiff competition, America has spoken. Here is everything you need to know about the ten final AGT contestants who might win the $1 million grand prize.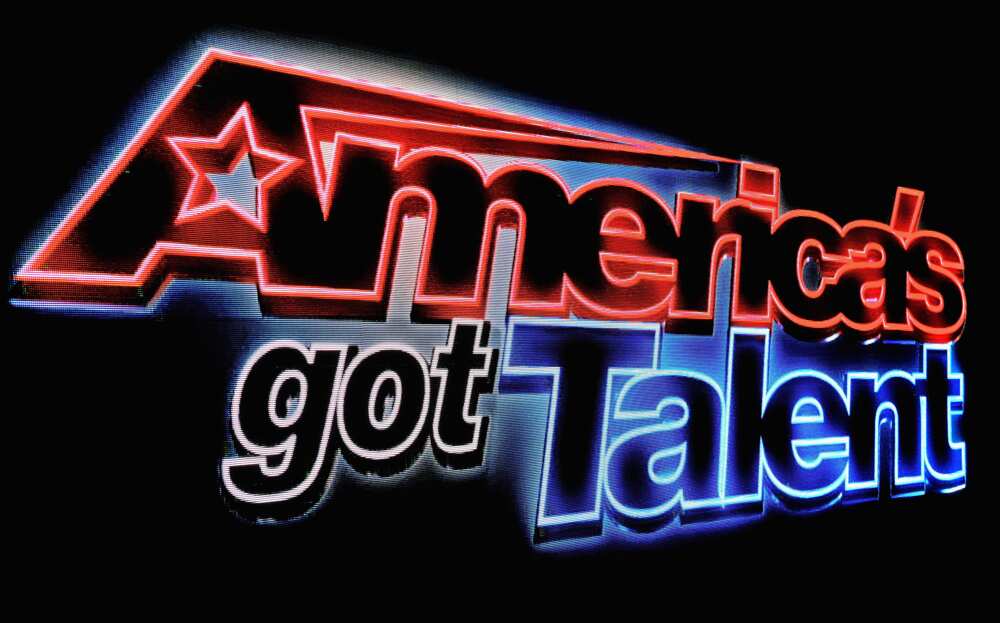 Year after year, America's Got Talent features an impressive array of singers, dancers, comedians, contortionists, impressionists, magicians, ventriloquists, and hopeful stars, all vying to win America's hearts and the $1 million prize.
This year was no different. The 15th season of America's Got Talent began in May 2020. After months of performances scrutinized by judges Simon Cowell, Howie Mandel, Heidi Klum, Sofía Vergara, and guest judges Kelly Clarkson and Kenan Thompson, the show is coming to an end. Who will win in the AGT finals scheduled to take place on the 22nd and 23rd of September?
Take a look back at the AGT finalists' journeys ahead of the season 15 finale. Only one will be declared the next AGT winner.
AGT season 15 finalists
Take a look at the ten America's Got Talent finalists whose fate will be determined soon.
1. Archie Williams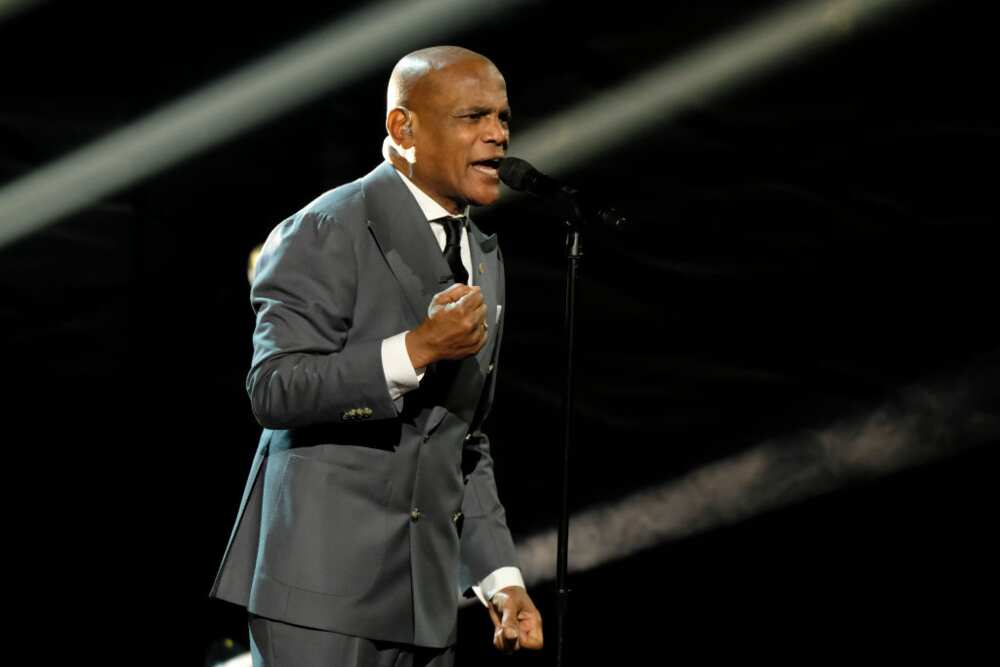 Age: 59
Genre: Singing
Act: Singer
Hometown: Baton Rouge, Louisiana
The vocalist first wowed everyone when he delivered an emotional rendition of Elton John's Don't Let the Sun Go Down on Me after sharing his heartbreaking story of being wrongly incarcerated.
Simon Cowell was so moved by Archie's story that he decided to become an Ambassador for the Innocence Project, which works to put an end to wrongful convictions.
According to the New York Times, Archie is entitled to a maximum of $250,000 for his wrongful incarceration under Louisiana law. That's around $7,000 for each year he spent in prison. According to ABC, this is paid out over ten years.
2. Bello Sisters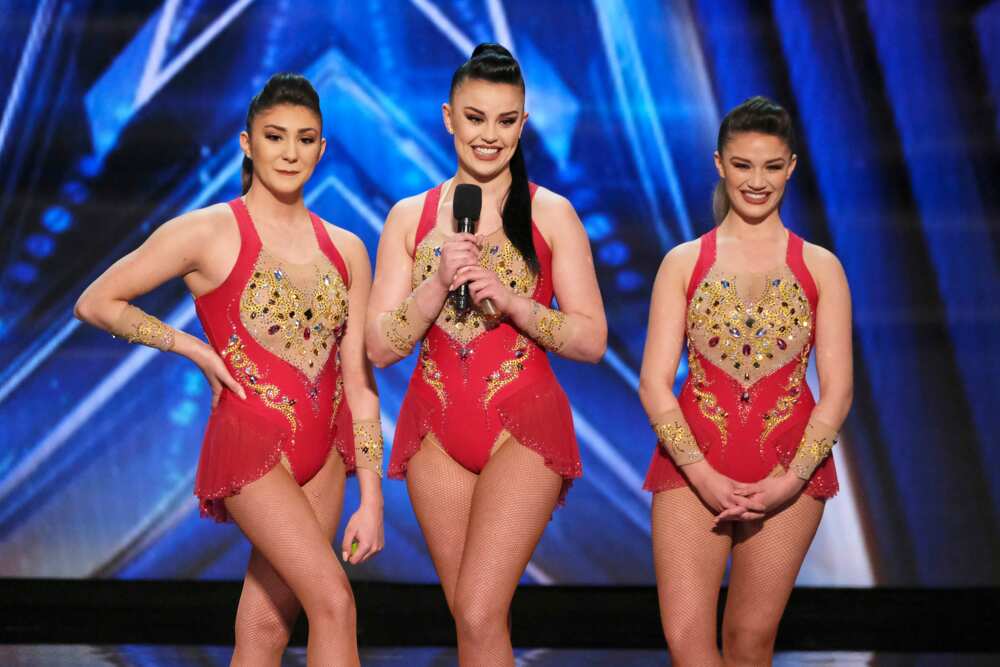 Age: 14 – 22
Genre: Acrobatics
Act: Acrobatic Trio
Hometown: Italy
Loren, Celine, and Joline Bello are an Italian-German acrobatic trio of sisters who perform as the Bello Sisters. They come from a circus family in which their father performed with Cirque du Soleil for 12 years, performing the Icarian Games act, and their mother was the first woman on earth to walk on a highwire with stilts.
The strength and flexibility of these siblings is truly unmatched.
3. Alan Silva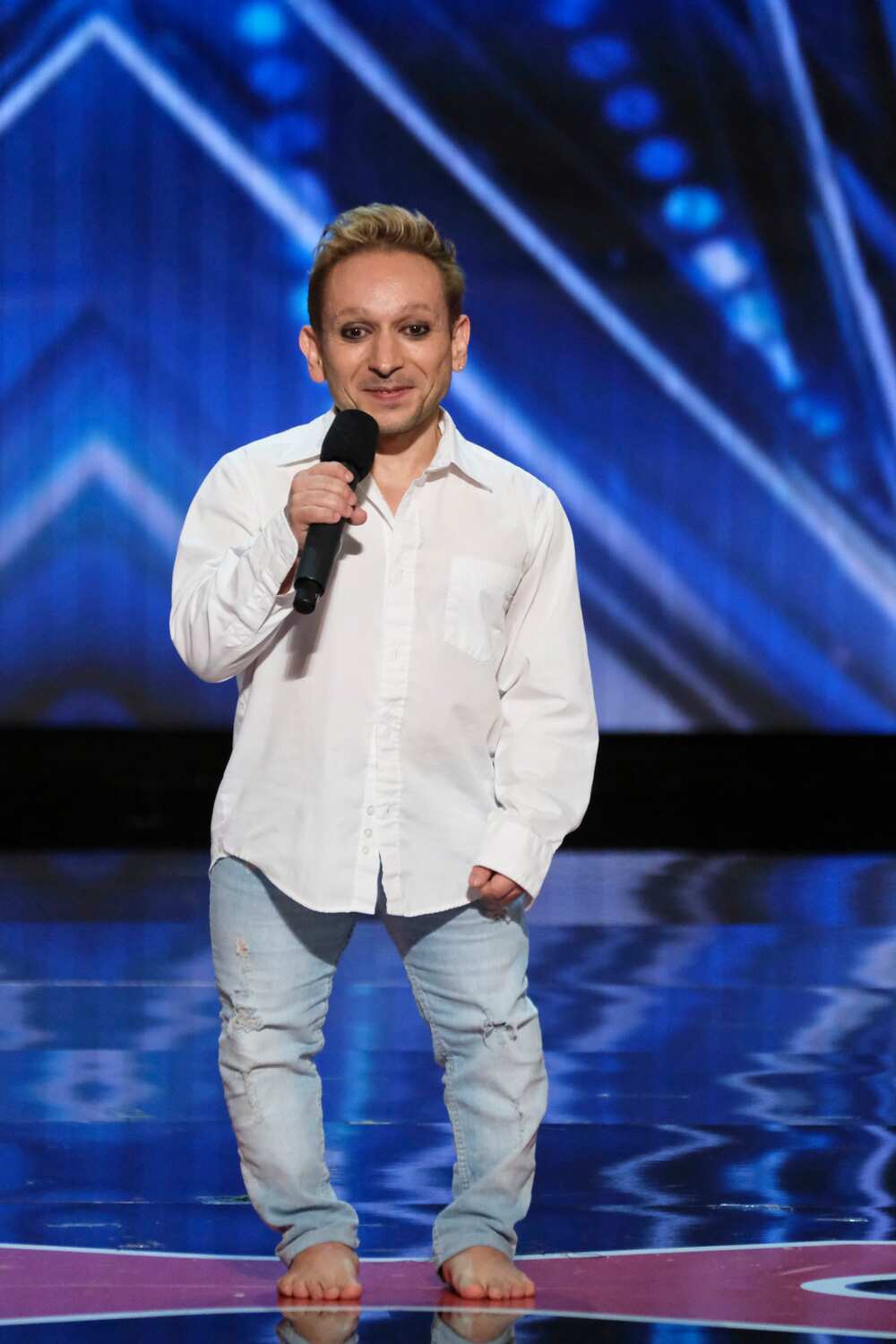 Age: 38
Genre: Acrobatics
Act: Aerialist
Hometown: Las Vegas, Nevada
Alan J. Silva was born in Brazil. He comes from a long line of performers and is the sixth generation of circus performers in his family. He started performing at the age of 6.
Alan truly soared to new heights while doing an aerial routine to the Sia song Alive for his season 15 audition.
4. Roberta Battaglia
Age: 11
Genre: Singing
Act: Singer
Hometown: Toronto, Canada
11-year old Roberta earned the golden buzzer from Sofía after performing Lady Gaga and Bradley Cooper's iconic A Star Is Born duet Shallow.
Roberta started singing when she was three years old and has performed locally with her father.
"It's because of him that I'm where I am and doing what I do," Roberta has said of her father's influence.
Roberta does more than sing. She has also made and sold bracelets to raise money for the charity SickKids.
5. Cristina Rae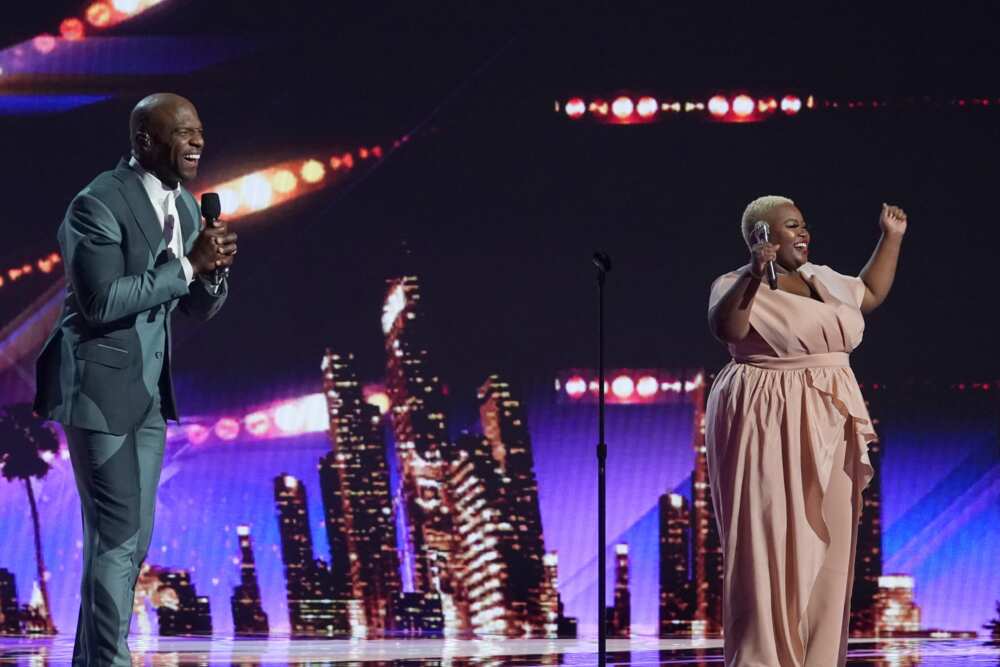 Age: 30
Genre: Singing
Act: Singer
Hometown: Nashville, Tennessee
Cristina Rae wowed the audience with her performance of Gimme Shelter, which earned her Heidi Klum's Golden Buzzer.
An Arts and Biology major, Cristina has been tirelessly pursuing a career in entertainment while working as a body sculptor - though her role as mother to her 4-year-old son Jeremiah gives her the most pride and joy.
Cristina Rae's audition in Episode 1503 consisted of singing In The Air Tonight by Phil Collins. Simon then asked her to sing another song, and she then sang Gimme Shelter by The Rolling Stones. Impressed by her performance, Heidi Klum pressed her Golden Buzzer, sending Cristina straight to the Quarterfinals.
In February of this year, Cristina won Amateur Night at the iconic Apollo Theater in New York City.
6. Kenadi Dodds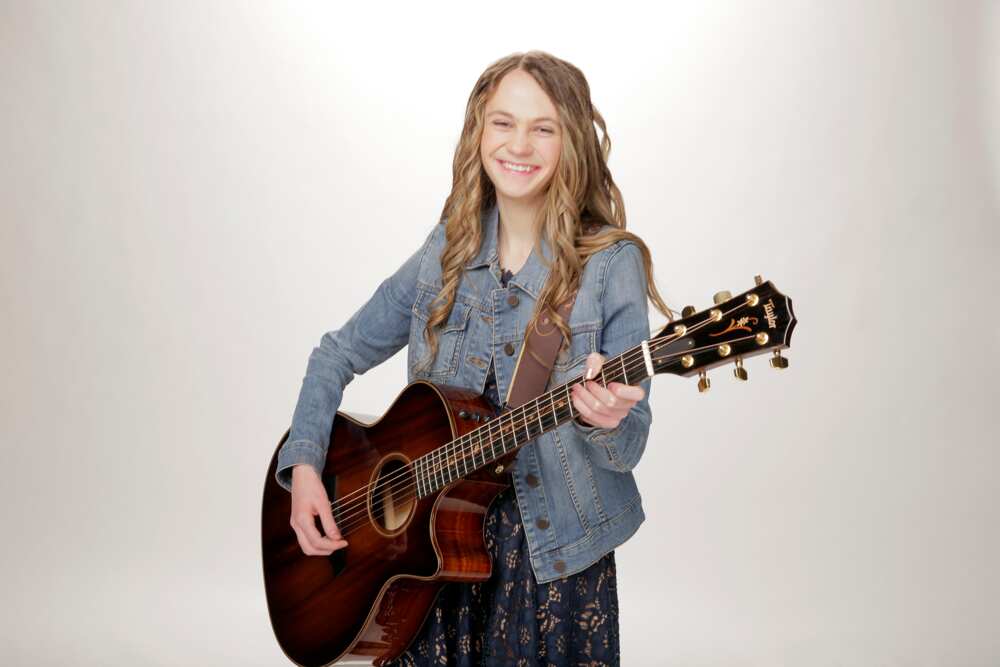 Age: 15
Genre: Singing / Music
Act: Singer & Guitarist
Hometown: Salt Lake City, Utah
Kenadi Dodds is a 15-year-old country music singer-songwriter who has dreamed of becoming a singer since her first Shania Twain concert when she was nine years old. She is inspired every day by her family.
The teen vocalist made a lasting impression on Simon, Sofía, Howie, and guest judge Eric Stonestreet with her original country song.
7. Brandon Leake - WINNER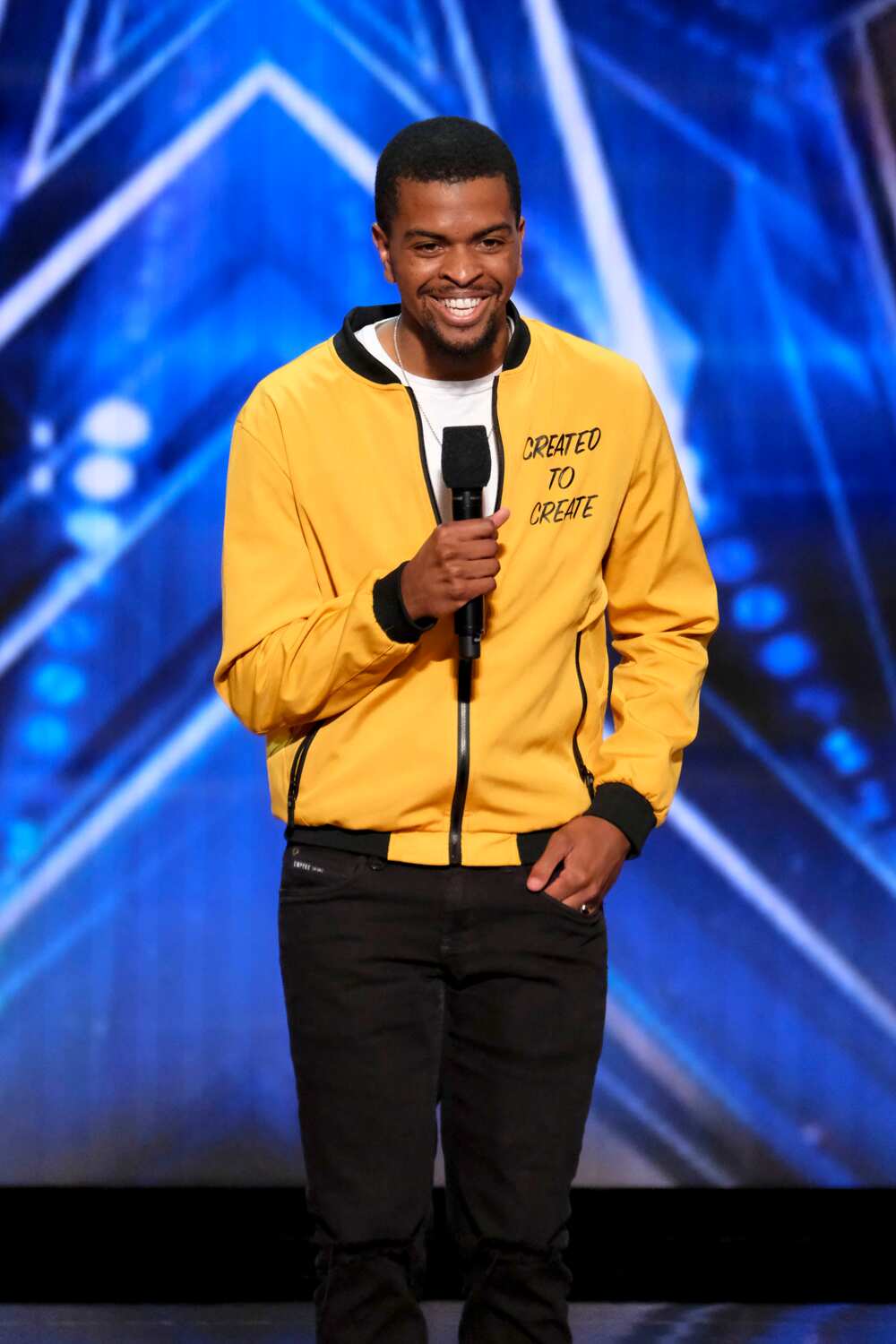 Age: 22 – 24
Genre: Variety
Act: Spoken Word Poet
Hometown: Stockton, California
Brandon Leake is an award-winning spoken word poet, artistic educator, and motivational speaker from Stockton, California.
Brandon Leake's audition in Episode 1506 consisted of reciting a spoken word poem about his sister. Moved by his performance, Howie Mandel pressed his Golden Buzzer, sending Brandon directly to the Quarterfinals.
This AGT 2020 contestant was the first-ever spoken word artist to appear on the competition series and also the first to get a Golden Buzzer (thanks to Howie).
8. Daneliya Tuleshova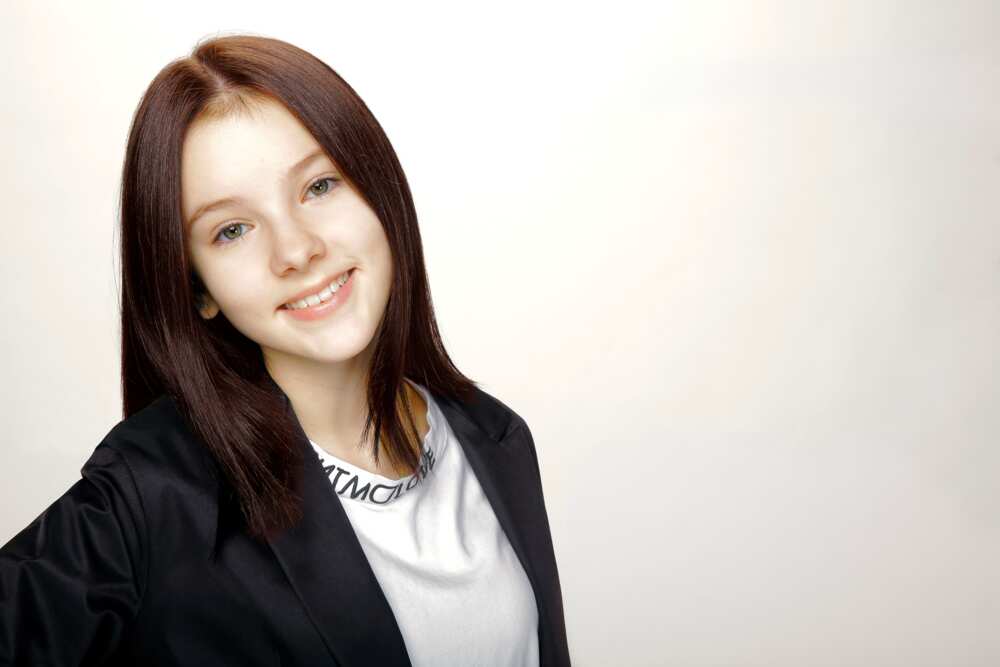 Age: 14
Genre: Singing
Act: Singer
Hometown: Astana, Kazakhstan
Daneliya Tuleshova is a 14-year-old singer from Kazakhstan. She lives with her parents, brother, sister, two hamsters (Vanya, Turbo), dog (Mimi), two cats (Zhasmin, Smo), and her fish. She started singing when she was ten years old, performing during dinner for her family.
She was Kazakhstan's first-ever participant at the 2018 Junior Eurovision Song Contest in Belarus, where she finished 6th. In 2019, she competed on the lone season of The World's Best, finishing in the top 8.
Daneliya Tuleshova's audition in Episode 1503 consisted of singing Faouzia's Tears of Gold. Howie Mandel, Heidi Klum, Sofia Vergara, and Simon Cowell all voted "Yes," sending her to the next round.
Now that she has made it to America's Got Talent finals, Daneliya is closer to achieving her dream of becoming an icon, just like her inspiration, Beyonce.
9. BAD Salsa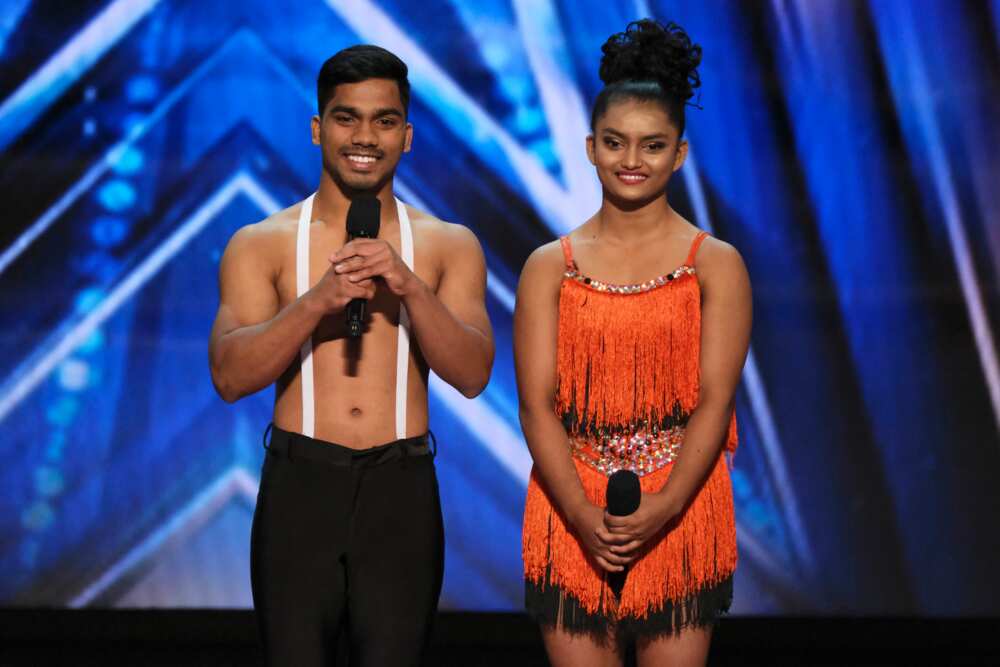 Age: 16, 21
Genre: Dancing
Act: Salsa duo
Hometown: India
High jumps, intense footwork, gravity-defying turns — BAD Salsa can do it all, which they proved during their audition.
BAD (Bivash Academy of Dance) Salsa members Sonali Majumder and Sumanth Maroju were the winners of India's Got Talent in 2012 and have also participated in Britain's Got Talent: The Champions Season 1. Beginning the competition with Dhaating Nach, they received a standing ovation from the audience and the judges as well.
Under the direction and mentorship of Bivash Chowdhury, the creator of the brand BAD Salsa, Sonali and Sumanth have participated in more than 1,000 national and international events worldwide, receiving recognition and earning several awards in the world of dance.
The owner of Bivash Academy of Dance, Bivash Chowdhry, has worked with many celebrities and contestants from other talent competitions, including dancing superstar Akash who competed on India's Got Talent.
Sonali is from Bonga, a small village on the India-Bangladesh border. Her father is a farmer that only makes the equivalent to $1 a day. Her family struggled during her childhood to have meals and sometimes fasted if they could not afford any food. They also do not have electricity or running water.
Sumanth comes from a lower-middle-class family of railway workers.
10. Broken Roots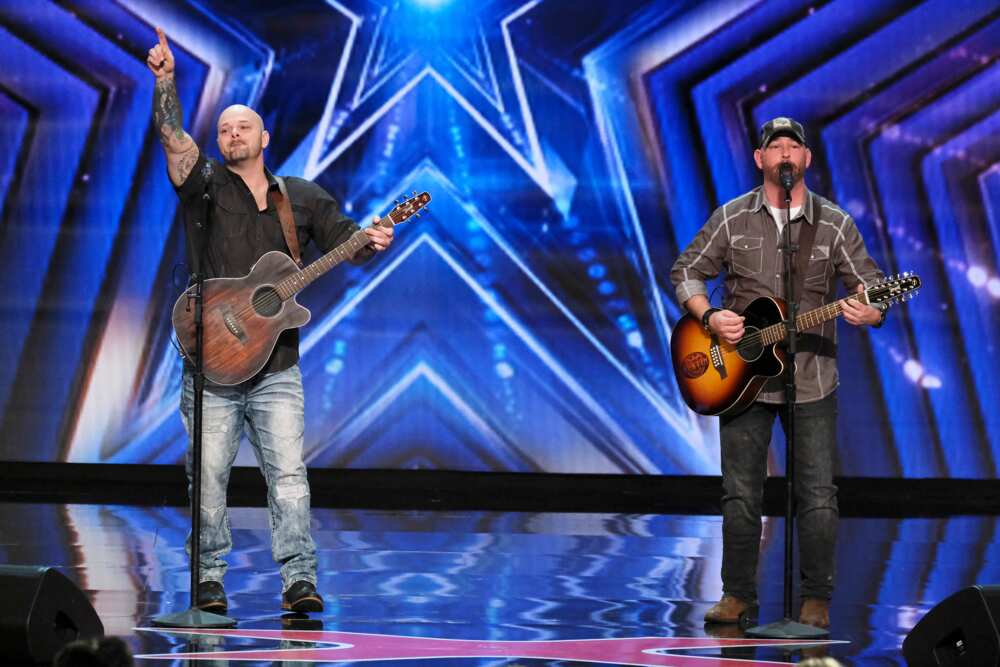 Age: 37-44
Genre: Singing
Act: Singers & Guitarists
Hometown: Chicago, Illinois
Broken Roots were eliminated in the Judge Cuts but returned for the Quarterfinals as a replacement for Thomas Day.
Austin and Joey of Broken Roots stole the hearts of many early on in the competition with their audition singing Wanted Dead or Alive by Bon Jovi.
Austin is a famous country musician and plays all over the Chicago-land area. Joey, on the other hand, is a famous rock/pop musician who also plays all over the Chicago-land area.
Who won America's Got Talent season 14?
The AGT results for the 14th season of the show revealed that singer Kodi Lee was the winner. Kodi Lee captivated viewers with his talent and skill at the piano. After headlining America's Got Talent Live! in Las Vegas, he continues to perform worldwide. He even signed an album deal with Columbia Records/Syco.
As a fan of AGT season 15, you may be really anxious to know who will emerge the winner this time around, but think of what these final 10 America's Got Talent contestants are feeling right now. All in all, may the best person win!
READ ALSO: Danielle Cohn bio: Age, height, boyfriend, is she pregnant?
Legit.ng covered the life story of popular YouTube sensation Danielle Cohn. Danielle Cohn is no ordinary teenager. The singer is one of the biggest social media influencers in the world. But her life isn't all fun and games; with fame comes controversy, and Cohn continues to be a part of many controversies each day, one of which is about her age.
Danielle Cohn is one of the most famous teens on the planet, and despite the controversies surrounding her, she is still among the most influential people on the planet.
Source: Legit.ng