Amy Stiller biography: What is known about Ben Stiller's sister?
Amy Stiller is an American actress, stand-up comedian, and writer known for her appearances in Inside Amy Schumer (2013), Divorce (2016) and The Marvelous Mrs. Maisel (2017). The actress is also known for being Ben Stiller sister. Every member of her family has been in the entertainment industry, and all of them have made significant achievements in their careers.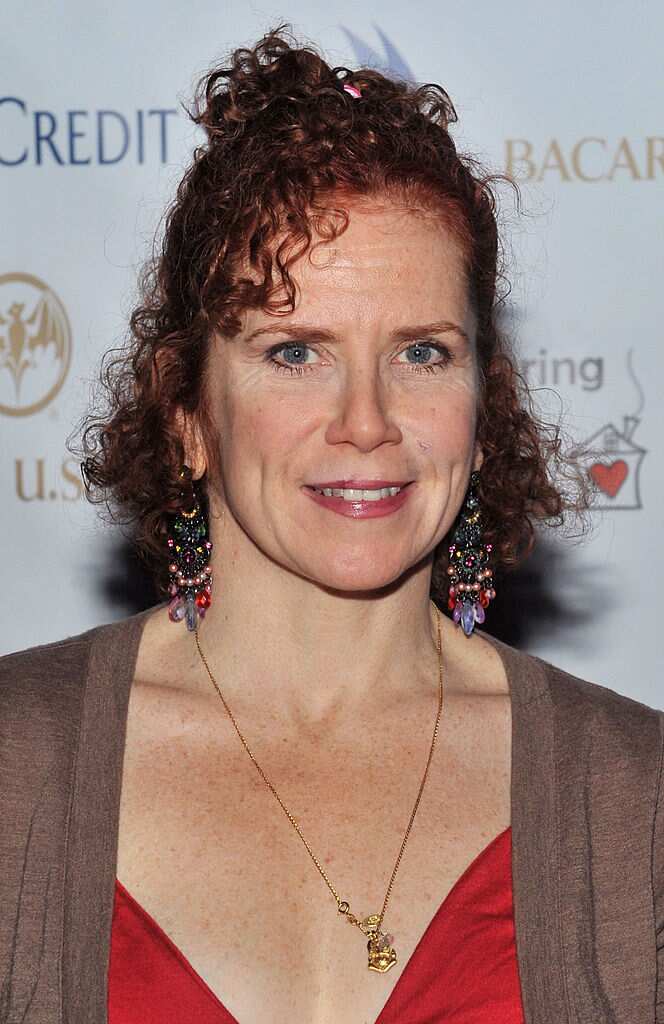 Here is everything you need to know about Amy Stiller.
Profile summary
Date of birth: September 8, 1961
Birthplace: New York City, New York, USA
Star sign: Virgo
Occupation: Actress, Comedienne, writer
Years active: 1970-present
Height: 5' 4" (1.63 m)
Weight: 52 kg (115 lbs)
Shoe size: 6.5 (US)
Hair color: Dark brown
Eye color: Blue
Amy Stiller biography
Amy is an American actress born on September 8th, 1961, according to her IMDb page. As of 2021, Amy Stiller age is 59.
The actress was born to Jerry Stiller and Anne Meara, who were both known for their work as the Stiller and Meara comedic duo in the 1960s. Jerry and Anne performed together in comedy clubs and appeared on The Ed Sullivan Show over 30 times.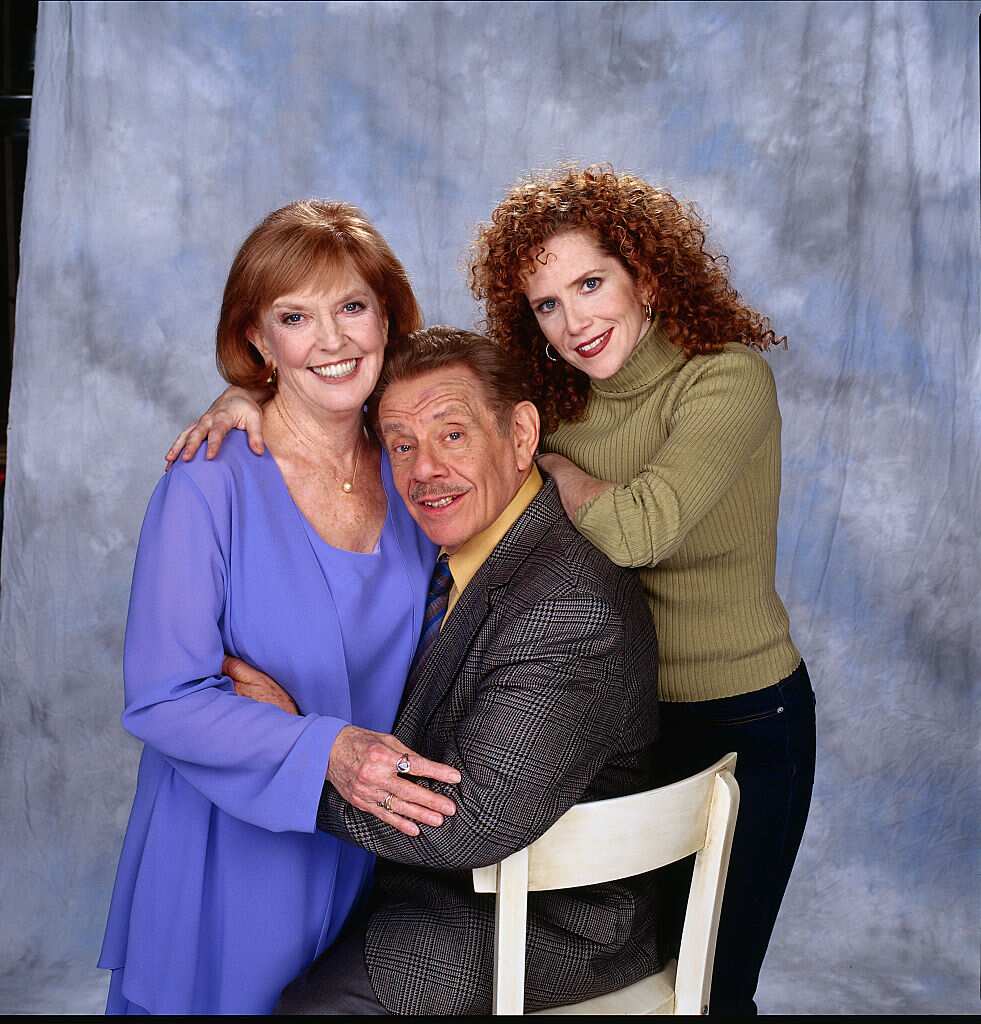 Amy's mother, Anne, died on May 23, 2015, at the age of 85 and her father, Jerry, passed away on May 10, 2020, at the age of 92 years.
Amy is also the older sister of well-known Hollywood actor Ben Stiller. Ben is best known for his roles in comedic movies such as There's Something About Mary, Meet the Parents, Tropic Thunder, Dodgeball, and Zoolander.
Education
Amy graduated from Circle in the Square, where she did her two-year professional theatre program.
Career
Amy has played supporting roles in more than 50 movies and TV shows, including Third Watch, Southie, and The Cable Guy.
The actress also made appearances in The King of Queens, a TV series in which her father also starred. She first appeared on the S'Ain't Valentine's episode of the show as Allison Finnegan. She then appeared in the recurring role of Gloria, a waitress, in the episodes Fresh Brood, Four Play, and Mild Bunch.
What else has she appeared in?
Actress Amy Stiller movies and TV shows
Here is the actress' filmography:
Bleecker (post-production) - Debbie
2020 - Law & Order: Special Victims Unit
2020 - The Lady Yang - Yin
2020 - At Home with Amy Sedaris - Party Guest #3
2020 - Love Life - Diane
2019 - The Marvelous Mrs. Maisel - Mrs. Fulber
2019 - Divorce - Gwen
2019 - Bull - Neighbor #1
2018 - Escape at Dannemora - Dispatcher Cathy / ER Nurse
2018 - The Mountain - Rink President
2016 - Zoolander 2 - Mom Tourist
2014 - Simpler Times - Tricia
2014 - Inside Amy Schumer - Patient 1
2013 - The Secret Life of Walter Mitty - Rich's Friend's Mom
2013 - The Making of Crapply Manor - Lydia Hampton Smallwick
2013 - Miss Dial - Middle-Aged Woman
2011 - Jade Crisis Clinic - Dr. Amy Stiller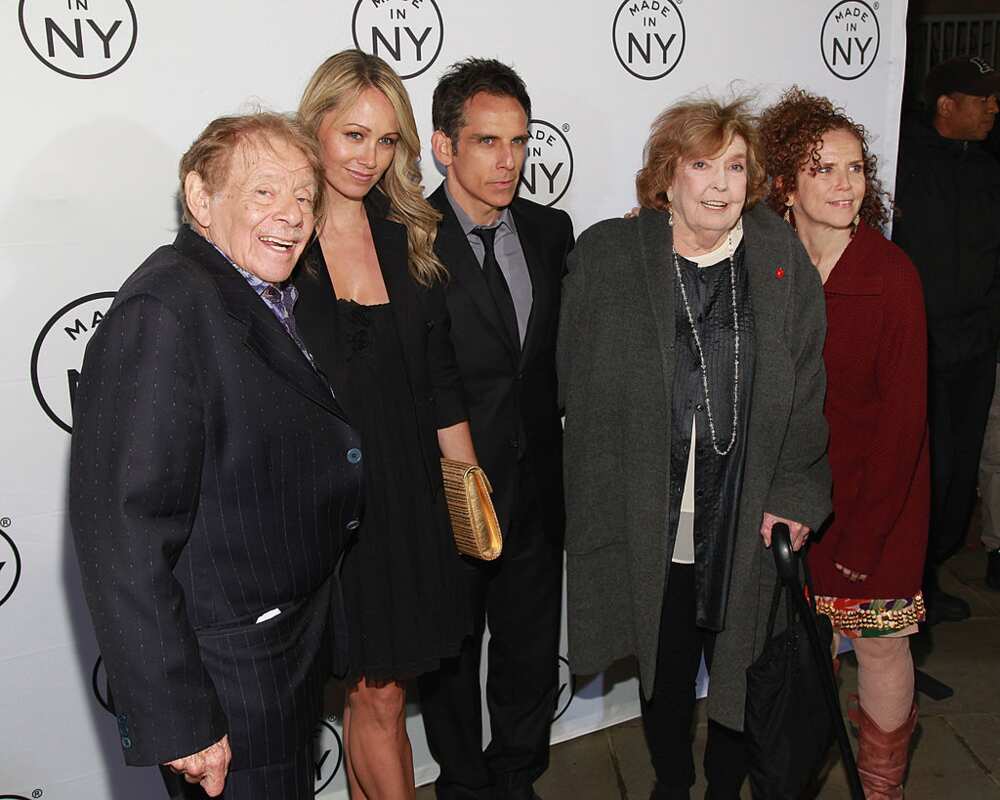 2011 - Let Go - Phyllis
2011 - Eating Matzoh - Sylvia Abramson
2011 - Little Fockers: Deleted Scenes - Kristen (uncredited)
2010 - Little Fockers - Kristen
2010 - Bored to Death - Woman
2009 - Elephant - Estelle
2009 - The Queen of Greenwich Village - Lady With The Dog
2008 - Tropic Thunder - Script Supervisor - Vietnam Crew
1999-2007 - The King of Queens - Gloria / Sylvia / Cheryl / ...
2004 - Dodgeball: A True Underdog Story - Keno Waitress
2004 - The Reunion - Angie
2003 - Crooked Lines - Director
2001 - Third Watch - Marjorie
2001 - Zoolander - Hansel's Posse
2000 - My 5 Wives - Vegas Divorcee
2000 - The Visit - Parole Board Member Julie
2000 - Chump Change - Cherri Contrary
2000 - The Independent - Dr. Rosaria McLeish
1994-1999 - Law & Order - Bartender / Alison Thomas
1998 - Southie - Doctor
1996 - The Cable Guy - Steven's Secretary
1996 - The Daytrippers - Amy Corinne Fairbright-Lebow
1995 - The Cosby Mysteries - Mona
1994 - Reality Bites - Psychic Phone Partner
1992 - Freefall - Emily
1992 - The Ben Stiller Show - The Bride of Frankenstein
1991 - Highway to Hell - Cleopatra
1990 - Nothing Upstairs - Waitress
1990 - Monsters - Anya
1989 - Elvis Stories - Checkout Girl
1989 - That's Adequate - Jolene Lane
1988 - Vampire's Kiss - Theater Girl
1986 - The Perils of P.K.
1970 - Lovers and Other Strangers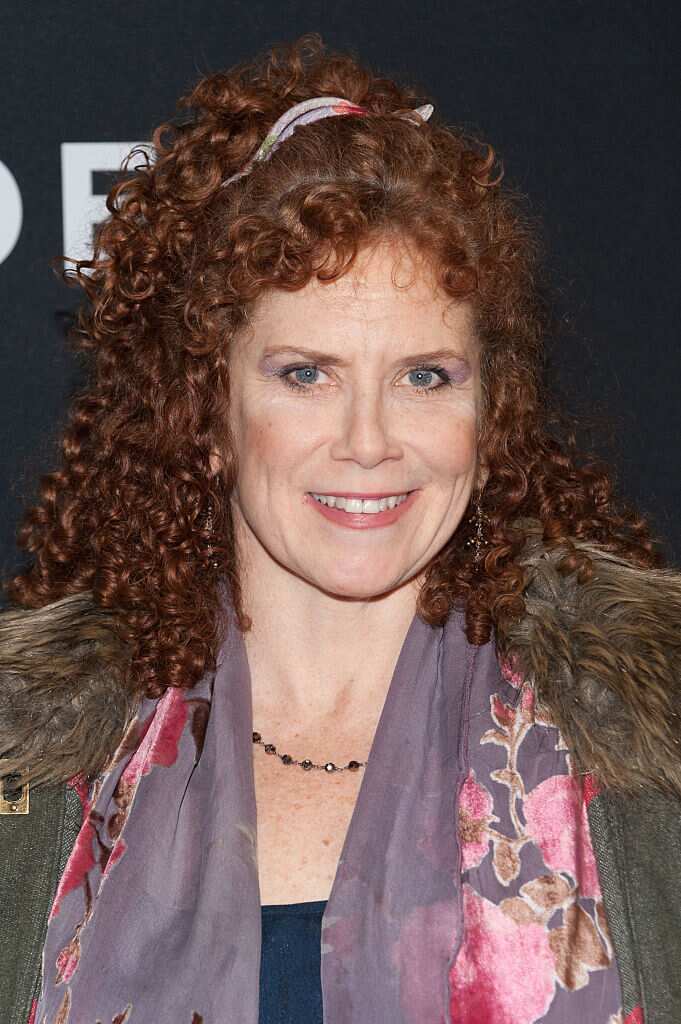 Amy Stiller net worth
The website Celebrity Net Worth reports that the actress is worth $5 million.
Is Amy Stiller married?
The actress is very secretive about her personal life, hence it is unknown if she is married and who Amy Stiller husband is (if he exists).
Amy Stiller is a talented woman with a lot of accomplishments under her belt. She has appeared in over 50 movies and TV shows and is one of the most talented comediennes alive.
READ ALSO: Chris Pfaff biography: age, nickname, net worth, girlfriend
Legit.ng recently reported about the life of Chris Pfaff. Chris Pfaff is an American clothing designer, music producer, and reality television star. The reality TV star first appeared in Rob & Big, then he went on to play a major role in Rob Dyrdek's Fantasy Factory, and he also guest-starred in Ridiculousness. Chris Drama Pfaff is also a DJ and the creator of the streetwear line known as Young & Reckless.
Chris Pfaff is popular for many things: appearing on several MTV television shows, owning a popular streetwear line, and being Rob Dyrdek's second cousin. He is, indeed, a celebrity with many accomplishments to his name.
Source: Legit.ng