Frank Fritz bio: Age, net worth, wife, tattoos, death rumors
Frank Fritz is an American antique collector, reality TV show host, businessman, and author. He is famous for hosting the American Pickers show alongside his friend and business partner Mike Wolfe on History Channel.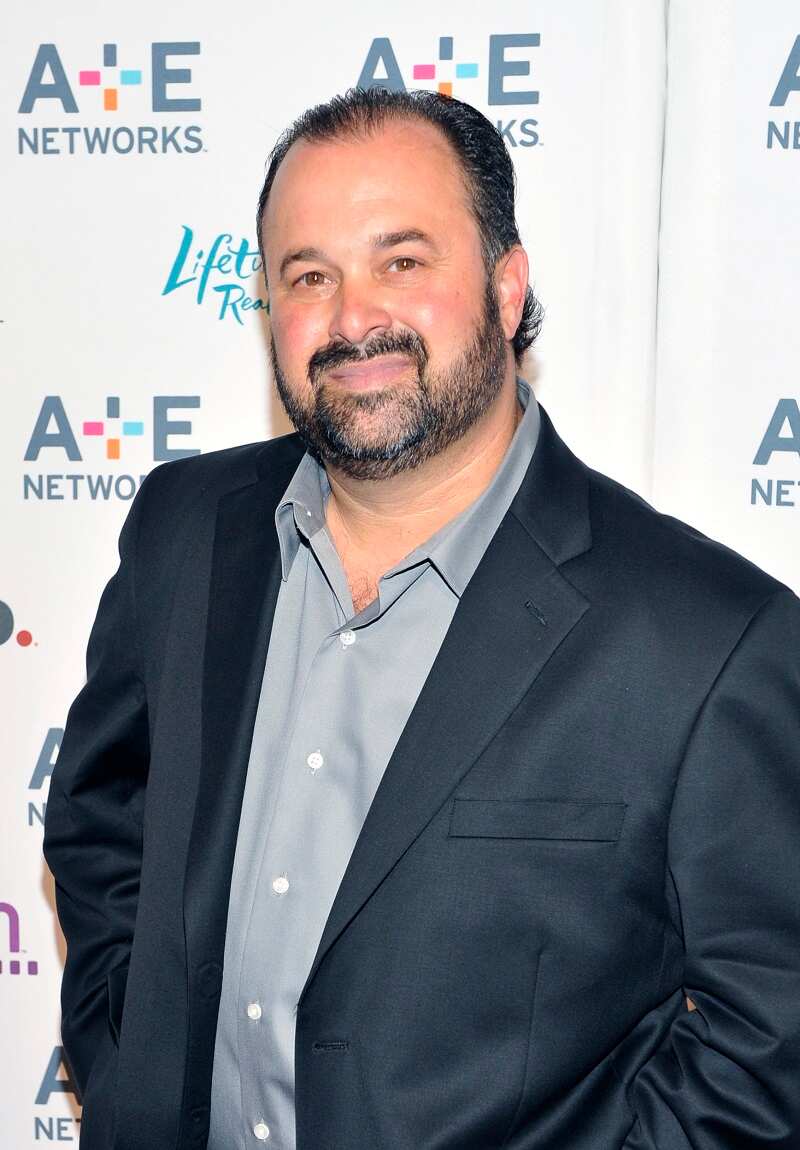 Since his television career began in 2010, he has featured in other interesting TV shows, including American Dad! in 2017.
Profile summary
Name: Frank Fritz
Birthdate: October 11, 1965
Age: 55 years old (as of January 2021)
Birthplace: Davenport, Iowa, USA
Nationality: American
Sun sign: Libra
Relationship status: In a relationship
Occupation: TV personality
Net worth: $4 million
Frank Fritz biography
TV personality Frank Fritz hails from Davenport, Iowa, USA. His parents Susan and Bill Fritz raised him alongside his sister in Ohio.
His father Bill earned a living working in a medicine sale store, and his mother was a nanny.
How old is Frank Fritz?
Frank Fritz age is 55 years old as of 2021. He was born on October 11, 1965.
How tall is Frank Fritz?
He is 5 feet 4 inches tall.
Educational background
He attended high school but did not take his education further to the college level.
Career summary
Fritz worked in Iowa as a fire and safety inspector for many years before giving it up to fully follow his passion for finding treasures in antiques and vintage items.
After he bought one item for $15 and sold it for $475, he realized he could make a living from such trade.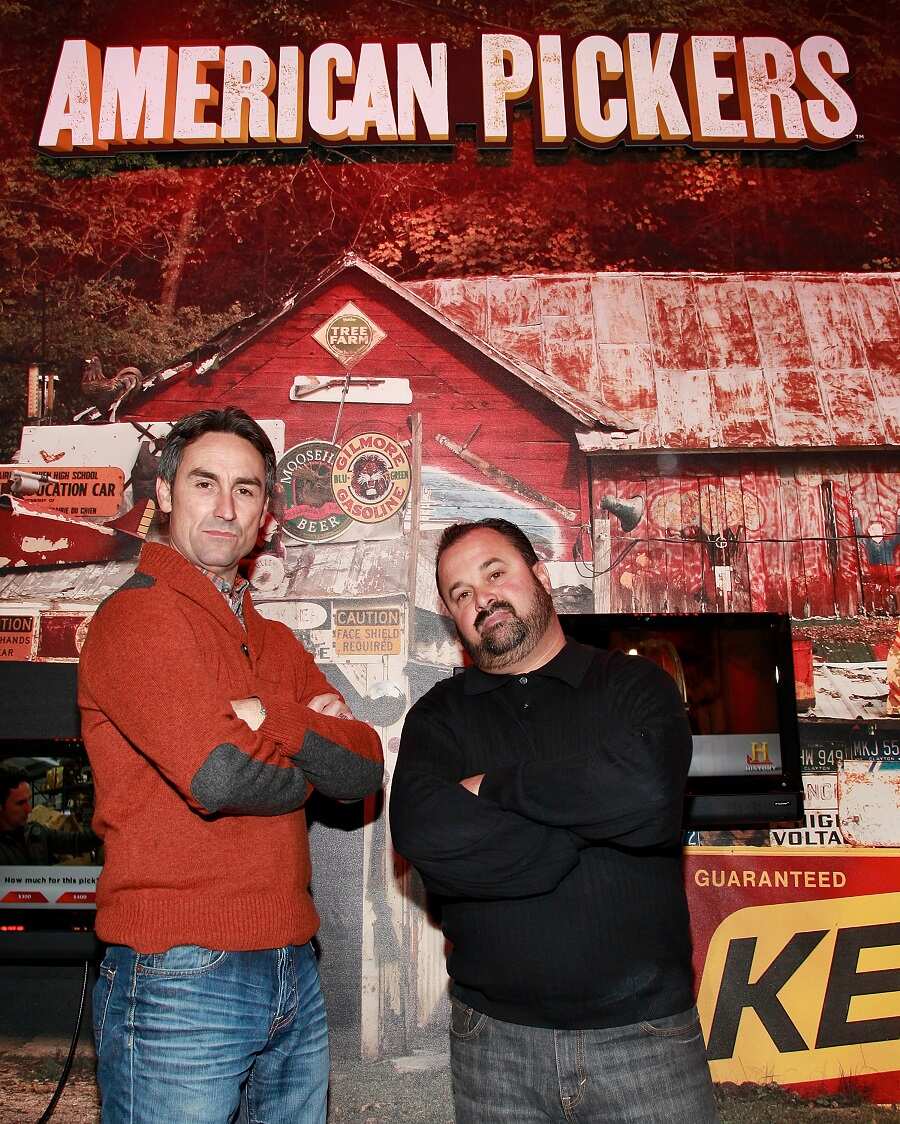 He founded the Antique Archeology shop in Le Claire, Iowa, with his friend and business partner Mike Wolfe. Fritz and Wolfe have travelled to over 200 cities in the USA, collecting and refurbishing antiques and vintage items and selling them.
A business breakthrough came for the business partners in 2010 when they began to co-host History Channel's reality series American Pickers.
The co-presenters travel around the country looking for vintage and rare items to refurbish and sell. The show has high ratings and has become one of the most popular shows on the History channel.
American Pickers has aired for 21 seasons and over 300 episodes. American Pickers has reportedly made the business of finding and selling antiques more popular among many of its viewers.
Fritz has also appeared in other television shows including Rachael Ray, American Restoration, Late Show with David Letterman, Pawn Stars, etc. In 2017, he voiced a character in an episode of American Dad!
The famous TV personality is also an author - he wrote a book titled How To Pick Vintage Motorcycles.
Is Frank Fritz leaving American Pickers?
Frank is not leaving the American Pickers show, although Coronavirus restrictions have caused Frank and Mike Wolfe to not be seen together as often as they used to. The restrictions have also affected the filming of their show.
What is Frank Fritz net worth?
He has an estimated net worth of around $4 million.
Frank Fritz salary per episode is $10,000, and he earns about $500 000 per season.
Is American Picker Frank Fritz married?
The reality show star is not married, but he has been in a serious relationship since at least 2015. Frank Fritz girlfriend is a woman named Diane.
The pair have been together since at least 2015, and they are still going strong. It is not clear if Diane will become Frank Fritz wife anytime soon.
Frank does not have any children of his own. The lady that most people assume to be Frank Fritz daughter is Diane's daughter named Paige.
Diane also has a grandchild through her daughter, and Fritz once posted a photo of Paige's baby girl on social media referring to her as his granddaughter.
What happened to Frank on American Pickers?
Fans of the TV presenter have had various reasons to be worried about him, from his weight loss, injury, to his death hoax.
Some years ago, between seasons 8 and 9 of American Pickers, Frank Fritz weight loss became a worrisome issue among his fans and a topic of speculations and rumours after the presenter lost significant weight.
The American Pickers star addressed the speculations about his health through a statement he posted on Facebook.
In the statement, he made it clear that he had had Crohn's disease for three decades. He stated that he had been exercising and eating well and thanked everyone for their support.
I started losing weight and ran with it! I have been exercising and eating good.
He also explained further that living with Crohn's is hard, but he had learned to live with the symptoms, especially having to go to the bathroom frequently and speedily.
Talking about working with his castmates and crew while having Crohn's disease, he said,
My entire crew knows about my Crohn's. They understand it when I need a break. I mean ... if I have to go, I have to go!
In a 2011 interview with Quad-City Times, Fritz stated his desire to create awareness for the disease and to show people that they can live a productive life regardless of the adversities, social situations, awkwardness, or accidents.
Frank Fritz death hoax
The host took some time away from his show for sometime after getting in trouble with the law on July 30, 2017.
A member of the American Pickers' team passed away around the time Fritz was away from the show, which led to the rumour that he had died. The show's crewmate who passed away was Staunton's Al Morkunas.
Frank Fritz tattoos
The reality show personality has tattoos on different parts of his body. His most obvious tattoos are the ones that cover his full arms.
Social media account
Frank Fritz is a reality TV host who has made a name and fortune for himself by collecting vintage items. His life is inspiring because, despite living with a disease whose symptoms can be severe and embarrassing, he is living a successful life.
READ ALSO: Jason Barnett biography: who is playing Jeffries in Bridgerton?
Legit.ng recently published the interesting biography of British actor Jason Barnett. Barnett is known for his roles in Waffle the Wonder Dog, Lee and Dean, Porridge, and Agatha Raisin. Recently, he joined the cast of Bridgerton, Netflix's new show.
Barnett is a member of the BBC Radio Drama Company and an Associate Artist with the Synergy Theatre Project.
Source: Legit.ng