Lola Alao biography: Age, family, net worth, movies, foundation
Lola Alao is an award-winning Nollywood actress who has built a successful career in the entertainment industry. She is also a philanthropist whose foundation protects and empowers abused and less priviledged children and women. How much do you know about Lola Alao family? Is she married?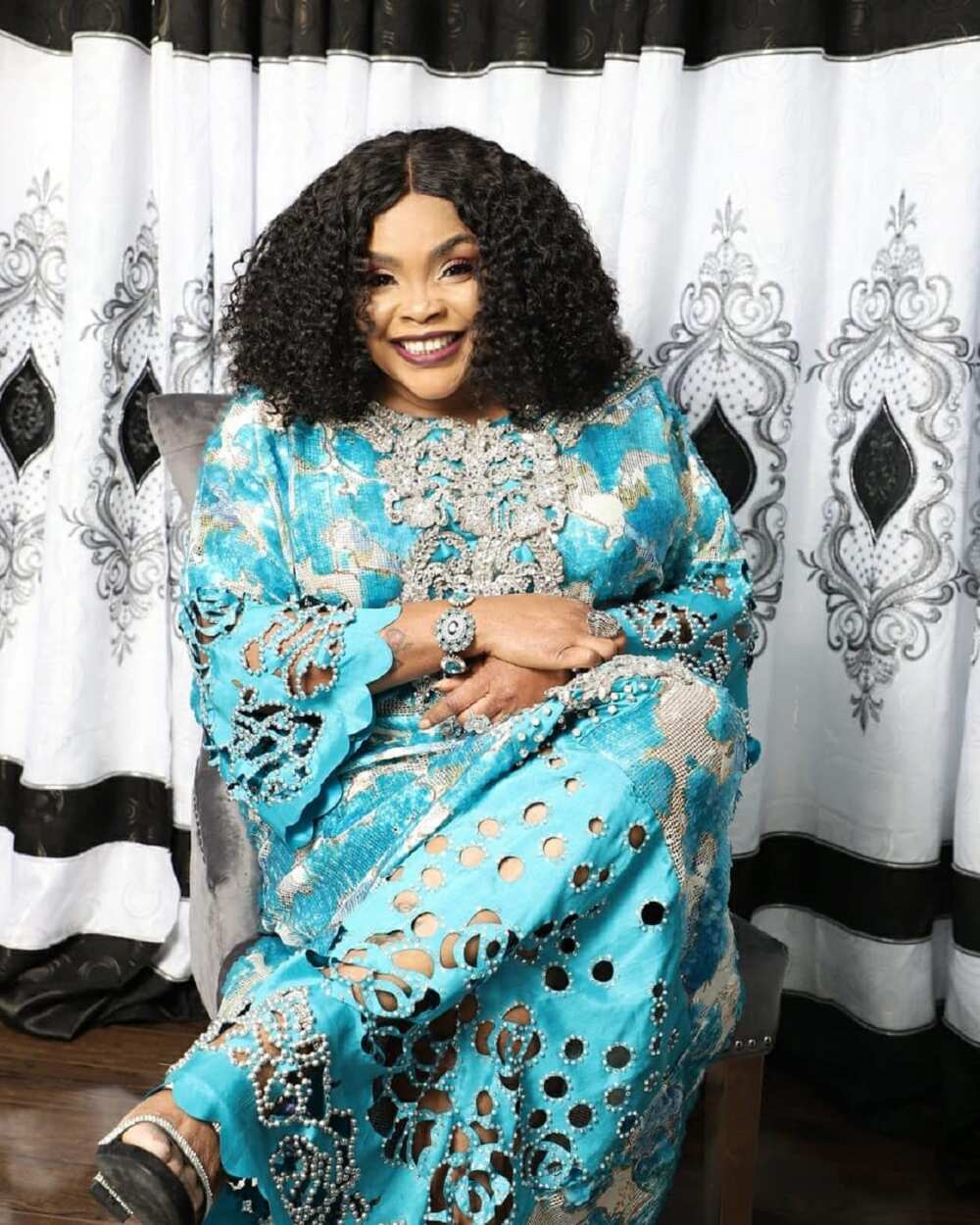 This beautiful woman is both talented and full of energy. She is always ready to help people who are in need.
What exciting facts from Lola Alao biography do you know?
Profile summary
Profession: Actress
Date of birth: 19 December 1970
Age: 50 years old (as of 2020)
Place of birth: Kogi State, Nigeria
Lola Alao biography
The actress was born in Kogi State, Nigeria.
How old is she now?
How old is Lola Alao?
She was born on 19 December 1970. As of 2020, Lola Alao age is 50 years.
Education
She received her primary education at the Army Children School. Then, she attended Ilorin and Sobi Government Secondary School.
Upon graduation, she studied Catering and Hotel Management at the YWCA. Later, she enrolled at the University of Lagos to obtain a Bachelor's Degree.
Career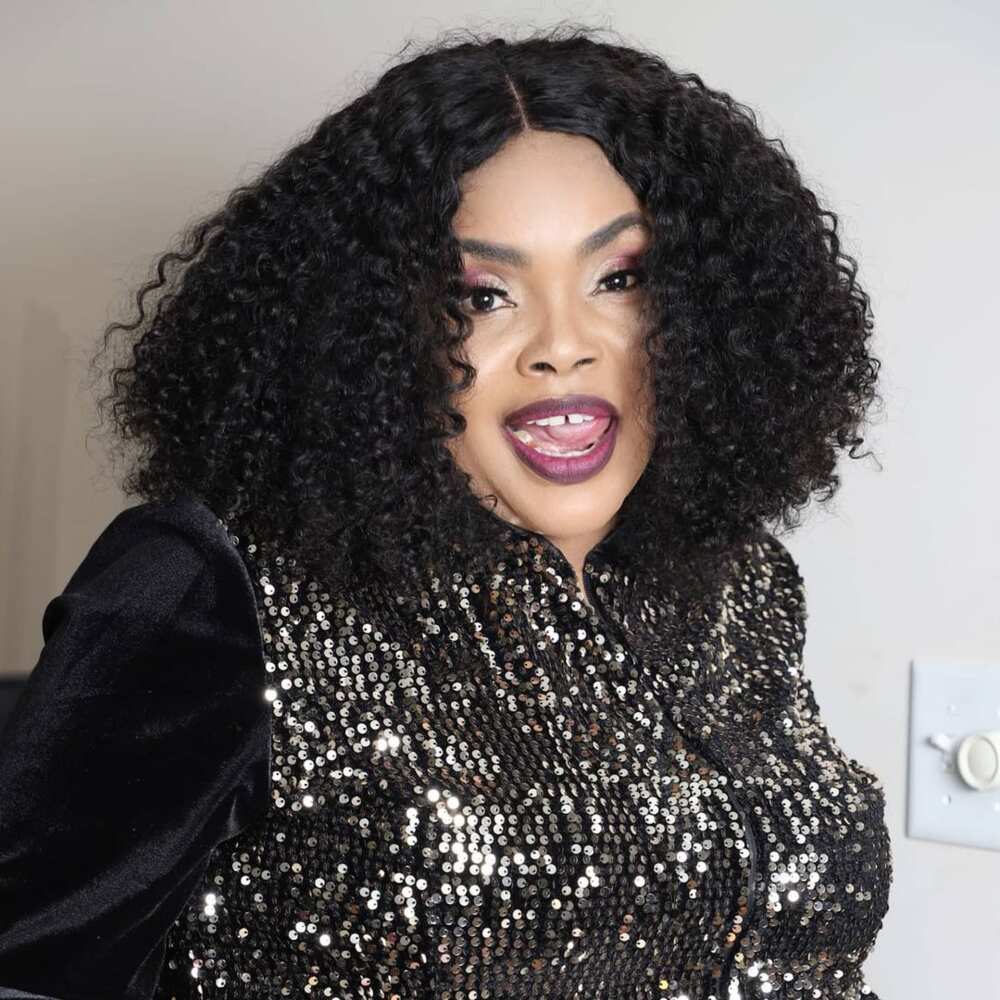 She started her career as an actress with the Nigerian television program Ripples. Her talent went on to win her leading roles in more than 100 films.
Here are some of the best Lola Alao movies:
Alaanu Mi
Boya Lemo
Dokita Alabere
Ewe Koko
Esin Obinrin
Gbokogboko
Oba Asa
Oko Nene
Òkú tee sin
Oluomo Remi Lekun
Onilara
Òréjomí
5 & 6
She has already proven herself to be a prolific producer. Her production company, Lola Alao Productions Ltd., has released over 30 movies.
Lola Alao Foundation
Along with acting and producing, Alao has also founded two nongovernmental organizations:
Damilola Ogunlana Empowerment Foundation (combating child maltreatment);
Lola Alao Foundation. Its purpose is to protect and empower children and women who have experienced violence and are less privileged. This organization stands as an independent movement, which is not motivated by any economic interest, political ideology, or religion.
What is Lola Alao net worth?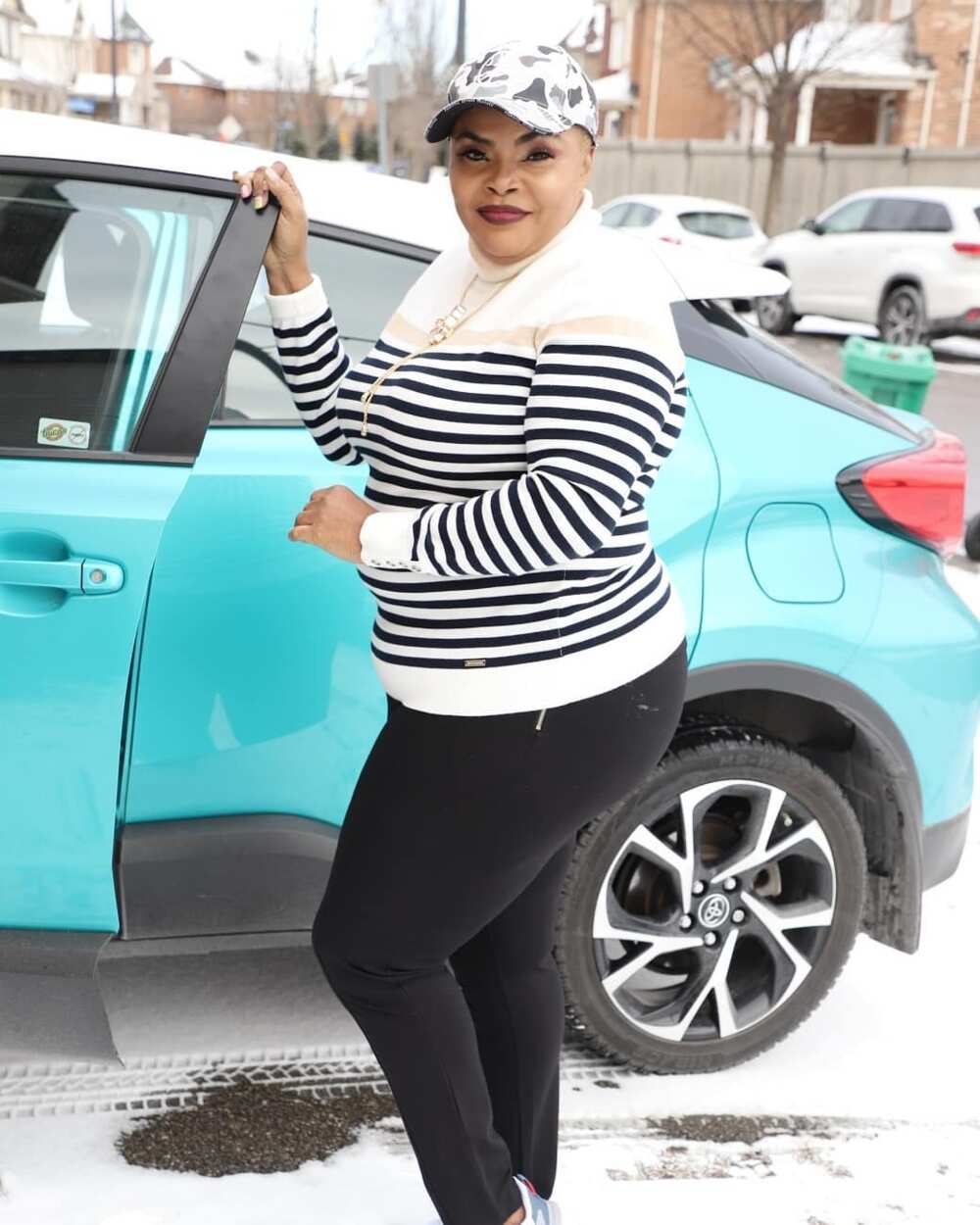 She is one of Nollywood's most influential and affluent actresses. According to Keninfo, her current net worth is guesstimated at $500,000.
How much do you know about Lola Alao marriage?
Is Lola Alao married?
On 2 June 2002, she exchanged wedding vows with an automobile dealer, Dare Ogunlana. They gave birth to a daughter – Damilola. Several years later, they broke up.
In 2013, the actress tied the knot with Adewale Yakubu Ajibola. Lola Alao wedding took place in Atlanta, the USA. About a year later, this marriage ended with a divorce.
As of today, she is single. She said:
It is a case of never say never, I can tell you 'no' now and another thing would happen tomorrow. As long as I cannot predict the future, then I can't predict events (that have yet to unfold). If marriage comes, (that would be) fine, and if it does not come, I am also good (with that).
Children
As of today, L. Alao is an attentive and caring mother. In 2019, she won the custody case over late Aisha Abimbola's children, who died in 2018 of breast cancer.
Thus, she became a foster mother for Lase and Keji, despite the attempts taken by their estranged father, Victor Ibrahim, to get custody of the children.
When Lola was diagnosed with COVID-19 this year, she worried about her family and kids. Here is what she said in an interview with Saturday Beats:
When I contracted COVID-19, the fear of leaving my children and family behind worried me. I was also worried about my adopted children in Nigeria and my foundation. I kept praying to God and told Him to spare my life for the sake of my children. I am grateful and thankful that I got a second chance to live.
The actress announced her recorvery on her Instagram to cheer up her followers.
About a month ago, Aisha Abimbola's daughter underwent surgery. Lola took a break from work to devote herself entirely to taking care of Keji.
Lola looks after her late friend's kids as if they were her own children:
It has been two years since Aisha passed away but she spent quality time with her kids and had prepared their minds about how life would be when she was no more. I have made it my duty to always fill in the gap as their mother and try to do things that Aisha would have done for them... I treat Aisha's children and mine equally. If I was not going to be responsible for them, I would have declined Aisha's request when she asked me to take up the mantle.
She also mentioned:
Some people have opined that I should formally adopt the children but I consider them to be mine already. There are some relationships that are as good as being blood-related. They will always be their father's children, I am just there as their guardian.
As of today, Lola Alao lives in Canada. Recently, she posted new pictures of Keji, showing that the girl has now recovered entirely from the surgery she underwent.
READ ALSO: Naeto C biography: Age, parents, marriage, net worth, house, music
Legit.ng recently reported about the life of Naeto C, a popular Nigerian Afrobeat artist and producer. He got interested in poetry and music in his early years.
Initially, he planned to dedicate himself to medicine. Nevertheless, upon graduation, he dropped his plans for music. How much do you know about his family and kids?
Source: Legit