Adebayo Salami (Oga Bello) biography: age, family, net worth
Adebayo Salami is a Yoruba film industry legend. He is not only a gifted actor but a film producer and director as well. He is best known by his stage name Oga Bello, and is regarded as one of Nigeria's most influential and wealthy actors. What do you know about him?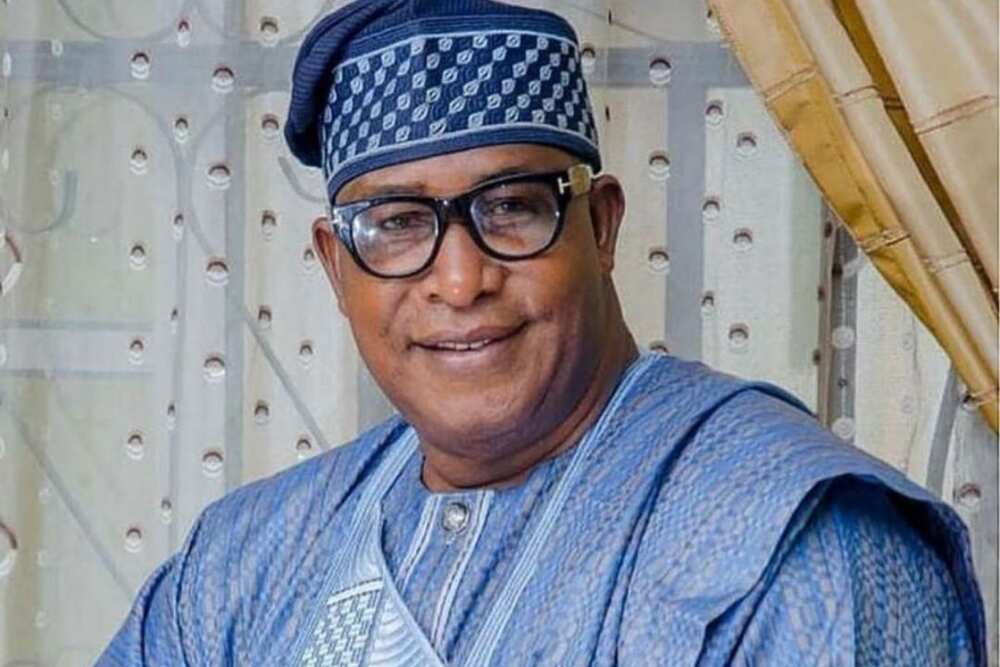 This biography reveals the most interesting facts about the legendary actor.
Profile summary
Full name: Adebayo Salami
Stage name: Oga Bello
Date of birth: 9 May 1953
Age: 68 years (as of 2021)
Place of birth: Lagos, Nigeria
Marital status: Married
Children: 18
Profession: Actor, filmmaker, producer
Net worth: $200,000
Adebayo Salami biography
The actor is from Lagos, Nigeria. There is no information about his background and parents.
How old is Adebayo Salami?
He was born on 9 May 1953. As of 2021, Adebayo Salami age is 68 years.
Education
The actor attended primary and secondary school in Lagos State.
Career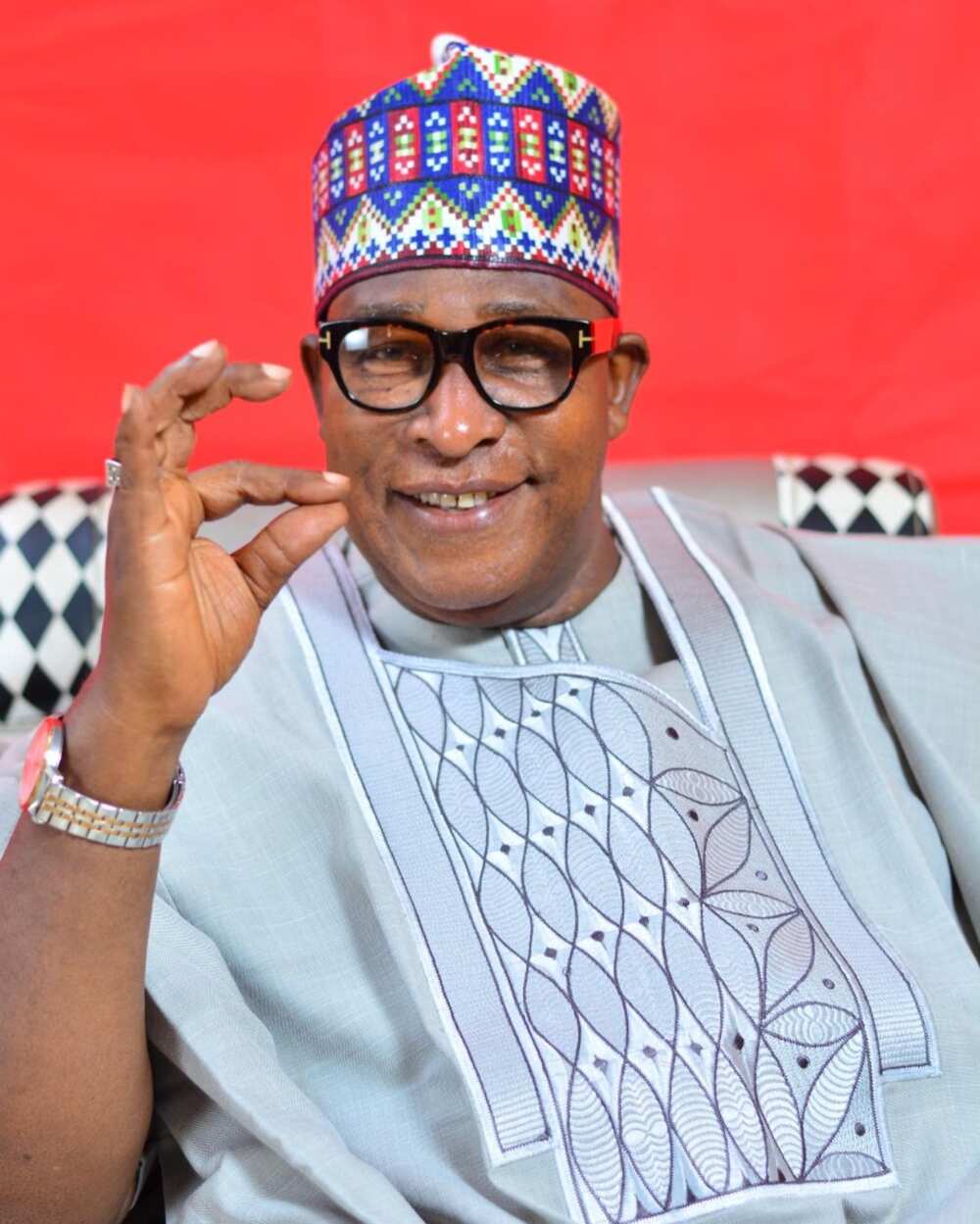 He began his acting career in 1964 with the group Young Concert Party. At the time, it was led by Ojo Ladipo (aka Baba Mero).
The group's name was eventually changed to Ojo Ladipo Theatre Group. A few years later, it was renamed Awada Kerikeri Theatre Group.
Following the death of Ojo Ladipo in 1978, Adebayo took over as group leader, which brought him into the spotlight. His acting debut came with a role in the first Yoruba film titled Ajani Ogun.
Following that, he appeared in Adeyemi Afolayan's film Kadara. Since then, he has appeared in over 70 films.
In addition to building his acting career, Salami also tried directing and producing. In 1985, he worked as a producer on his first movie titled Ogun Ajaye.
In 2005, he produced the dramas Ishola oba-orin and Ishola oba-orin 2. He worked as a director on the following films:
2000 – Oduduwa
2000 – Oduduwa 2
2005 – Ishola oba-orin
2005 – Ishola oba-orin 2
2006 – Elebute
2008 – Atanpako meta
2013 – The New Project/Feature Film
The filmmaking process is more than just an artistic endeavour for him. Here is how he comments on it:
Ideally, filmmaking is more sociological than artistic. It is about you making a statement for the society.
What is Adebayo Salami net worth?
According to Keninfo, his net worth is guesstimated at $200,000. His impressive earnings are primarily derived from the film industry.
Who is Adebayo Salami wife?
The actor has two wives. However, there are numerous rumours about the number of his wives. In an interview, the actor said the following:
Please let's leave the number of wives. I don't want to talk about that. I met my first wife in secondary school and I met the second through my younger sister.
His first wife's name is Alhaja Ejide. They met at school. At first, they were just friends. Later, they began dating and got married.
They have been married for 40 years. Here is how the actor commented on their meeting and relationship:
We became friends after she bought me meat pie and rice. And we began to date. We loved each other so much from 1966 till we got married in 1975. She joined me in fetching water back then when we were kids. She helped a lot.
The actor met his second wife – Omotayo Sanusi – through his younger sister. Adebayo married her in 2016. Here is how the actor commented on his polygamous marriage:
It is not easy to run a polygamous house, and it is only by God's grace one can do that. It cannot be applicable to everybody. The best marriage is that of one man and a wife, but if any of my children's destiny is to have more than a wife, then there is nothing I can do about it. I believe I am destined to be a polygamous person.
Adebayo Salami children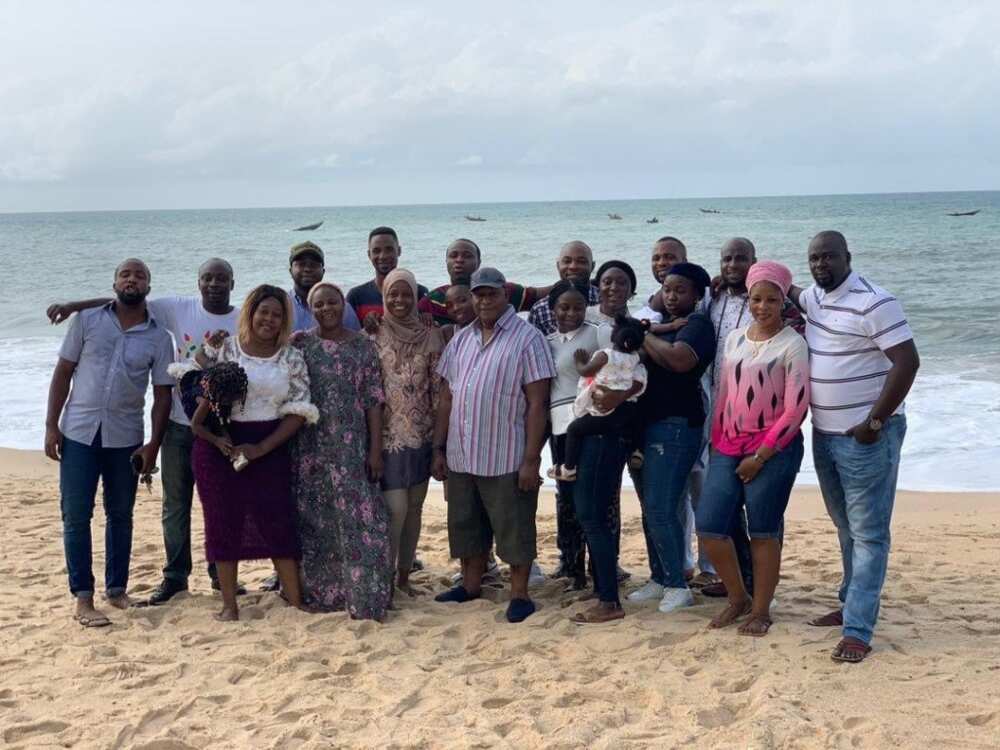 When looking at Adebayo Salami family photos, it is easy to notice that he has many children. As of today, the actor has 18 children – nine sons (Hammed Akeem, Femi, Kunle Adebayo, Layiwola, Ridwan, Sadiq, Tope, and Wale) and nine daughters (Tobi, Titi, Olushola Kikelomo, Omolara Agboola, Olamide Adebayo Amina, Bukola Suliat Ibrahim, Ifeoluwa Arike, Medinat Olajogun, and Olaide).
Adebayo Salami continues to advance his career as an actor and producer. He frequently posts pictures from the set of his films on Instagram, captioned with inspirational words for his fans.
READ ALSO: Cindy Prado bio: age, height, modeling career, where is she from?
Legit.ng recently reported about the life of Cindy Prado. She is an American model who has walked the runway for 1 Sol Swimwear, Maaji Swimwear, and Micro Kitten.
She also modelled for FHM Magazine and was named "Hometown Hottie" by Maxim Magazine. What do you know about her relationship history? Is she married?
Source: Legit