Naeto C biography: Age, parents, marriage, net worth, house, music
Naeto C is a famous Nigerian Afrobeat artist, rapper, and producer. Who are his parents? How successful is he as of today?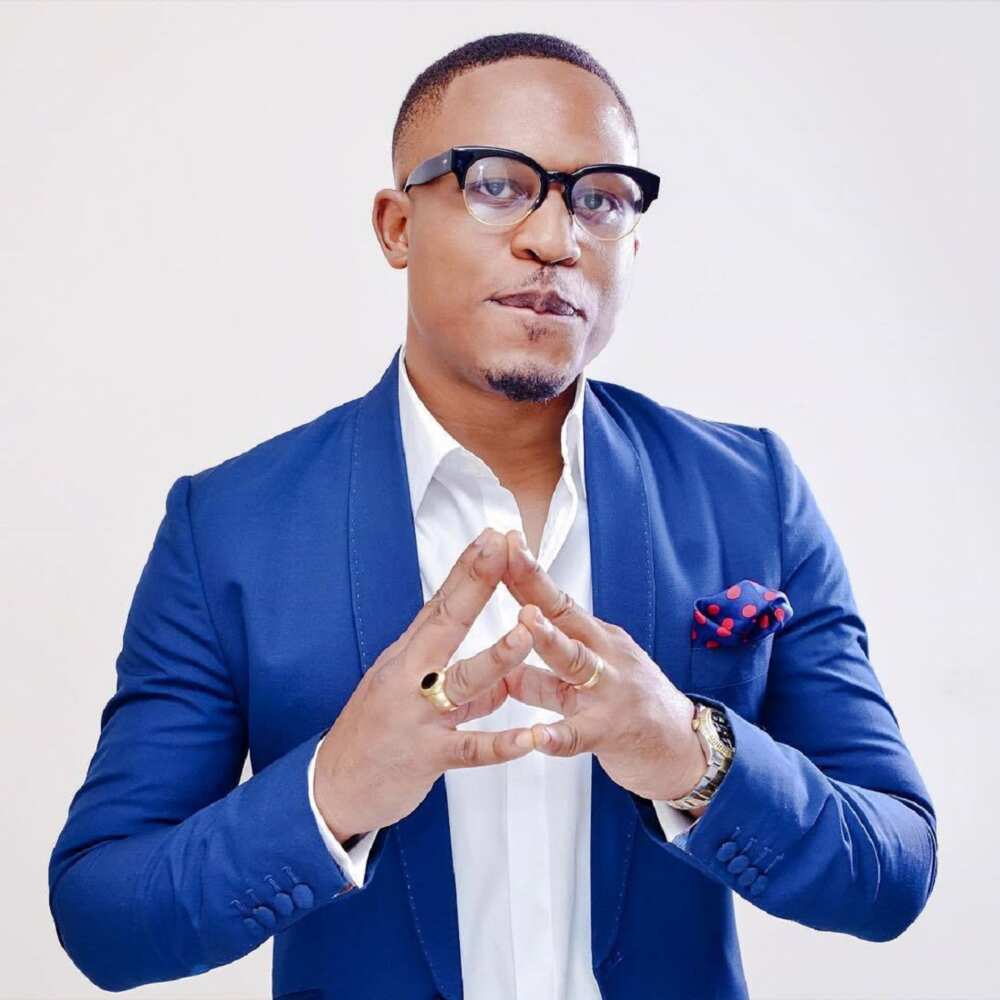 Naeto C biography reveals exciting facts about his career.
Which of Naeto C songs is your favourite? How much do you know about his personal life?
Profile summary
Full name: Naetochukwu Chikwe
Profession: Musician
Date of birth: 17 December 1982
Age: 38 years (as of 2020)
Place of birth: Houston, Texas, the USA
Marital status: Married
Children: 3
Naeto C biography
Naetochukwu Chikwe, aka Naeto C, was born in Houston, Texas, the USA. He spent his childhood years in England, and then in Nigeria.
In his early years, Naetochukwu became interested in poetry and music. He took part in many competitions as a young poet.
This later made a significant contribution to his formation as a musician.
How old is Naetochukwu Chikwe?
The musician was born on 17 December 1982. As of 2020, Naeto C age is 38 years.
Who are his parents?
Naeto C mother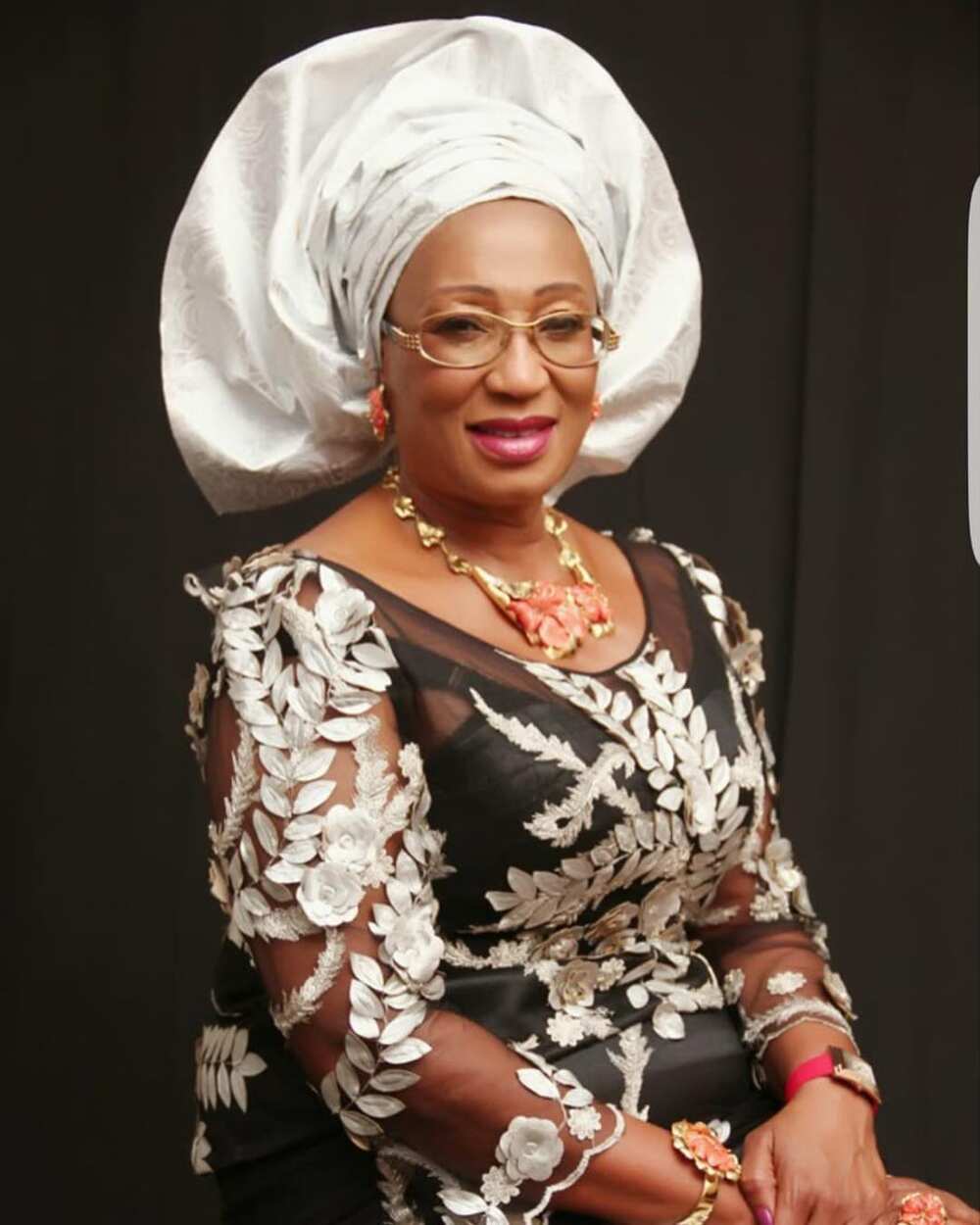 Naetochukwu's mother is a politician. Her name is Kema Chikwe.
She has held positions such as the Minister for Transport, for Aviation and Chairman of Joint Admissions and Matriculations Board (JAMB).
She is also the founder of the Women in Leadership Institute, which aims to provide a new orientation to women in Nigeria and all over Africa.
Naeto C father
His name is Nze Herbert Chickwe. He is the owner of Somachi Investment.
Education and career
Naeto C attended the prestigious Atlantic Hall Secondary School in Poka-Epe, Lagos, Nigeria.
Later, he moved to the USA, where he enrolled in SUNY Old Westbury, one of the top five colleges in the United States.
A year later, he applied to George Washington University.
While in America, he became friends with Uzikwendu and his brother, Ikechukwu. They started the record label World Famous Academy (WFA).
As a solo artist, Naeto C recorded more than 40 solo songs and 25 songs with the WFA label as a group.
In 2004, he graduated from the university with a Bachelor of Science degree in Biology. You will be surprised to learn that, first, he planned to devote his life to the medical field.
Nevertheless, he dropped medicine for music and totally immersed himself in building a professional career as a musician.
During this period, WFA was noticed by the Storm Records label. One of its co-owners, Obi Asika, turned out to be Naeto's older cousin.
He offered the young musician the opportunity for further collaboration. Thus, in 2006, Naeto C and Ikechukwu came back to Nigeria.
In 2010, he applied to the University of Dundee, Scotland, for a Master of Science Degree in Energy Economics.
Naeto C albums
In 2008, he released his first studio album – U Know My P. It is still considered one of the most sold albums in Nigeria.
It included 16 songs:
The Devil Is a Liar
This Is What I Do
Ki Ni Big Deal
Sitting On Top
U Know My P (ft. Ikechukwu)
Gidi
Lagos City Hustler
I've Been
One 4 Me (ft. Wande Coal)
Ashawo (ft. Wande Coal)
Ringtone
E Mara Mma (ft. Saro Wiwa)
Superman
Facebook
Bami Lo (ft. Morell)
Don't Judge/Outro
In 2011, he released his Super C Season album, which contained these songs:
Super C Season
True (Dem No Fit Do Am) (feat. Omawunmi)
Ako Mi Ti Poju (Extended Mix) (feat. Dagrin)
Carry Your Shoulder
Ride Tonight (feat. So Sick)
Skimpololo (feat. Terry G & YQ)
Duro (feat. YQ)
Afuru'm Gi Nanya (I Luv U) (feat. Waje)
5 and 6
Ten Over Ten
Deja Vu (Our Drinks)
Share My Blessings (Naeto C ft Asa collaboration)
Voodoo
C Me Finish
Ride With Me (feat. Sway & Luckie D)
Ex-Girlfriend (feat. Dakta Frabz)
Gidi Is Mine
In 2015, he presented two albums Festival and Day 1. Festival contained these songs:
Ati Dé
Gentleman
Adarema
Complete (ft. Omawunmi)
Remix/Sare Sare
Shake Yeah (ft. Bular)
Thunder
Never Forget This (Cynthia Morgan)
Langbe Jina
Mercy
Ordinary
Kere (ft. Olamide)
Soft
Helele (ft. Flavour)
Day 1 consists of these songs:
Day 1
Bless
Codeine Therapy
Helluva Night
Soft
Og Bobby
Skit
Blown (feat. Maka Maka)
Oluwaloseyi (feat. Wizkid)
Its Too Late
Cliq
Confam
His singles and EPs include:
Kill'N Me Softly (feat. Sarkodie)
Remember (feat. Praiz)
Soft (feat. Burna Boy and Phyno)
Chine (feat. Phyno and Sleek)
Helele
What You Want (feat. Bo-J and Ajebutter22)
Complete (feat. Omawunmi)
Kere (feat. Olamide)
Mercy
Ati Dé
Blown (feat. Maka)
Day 1
Oluwaloseyi (feat. Wizkid)
Soft
Tony Monata (feat. D'Banj)
I Gentle
B4 Nko
10 Over 10
He has recorded more than 60 songs with Nigeria's top performers, including Sasha, Nkiru, GT the Guitarman, Dare Art-Alade, Saro Wiwa, Disconnect, etc.
Naeto C net worth 2020
According to Austine Media, Naeto C net worth is guesstimated at $7.5 million.
Personal life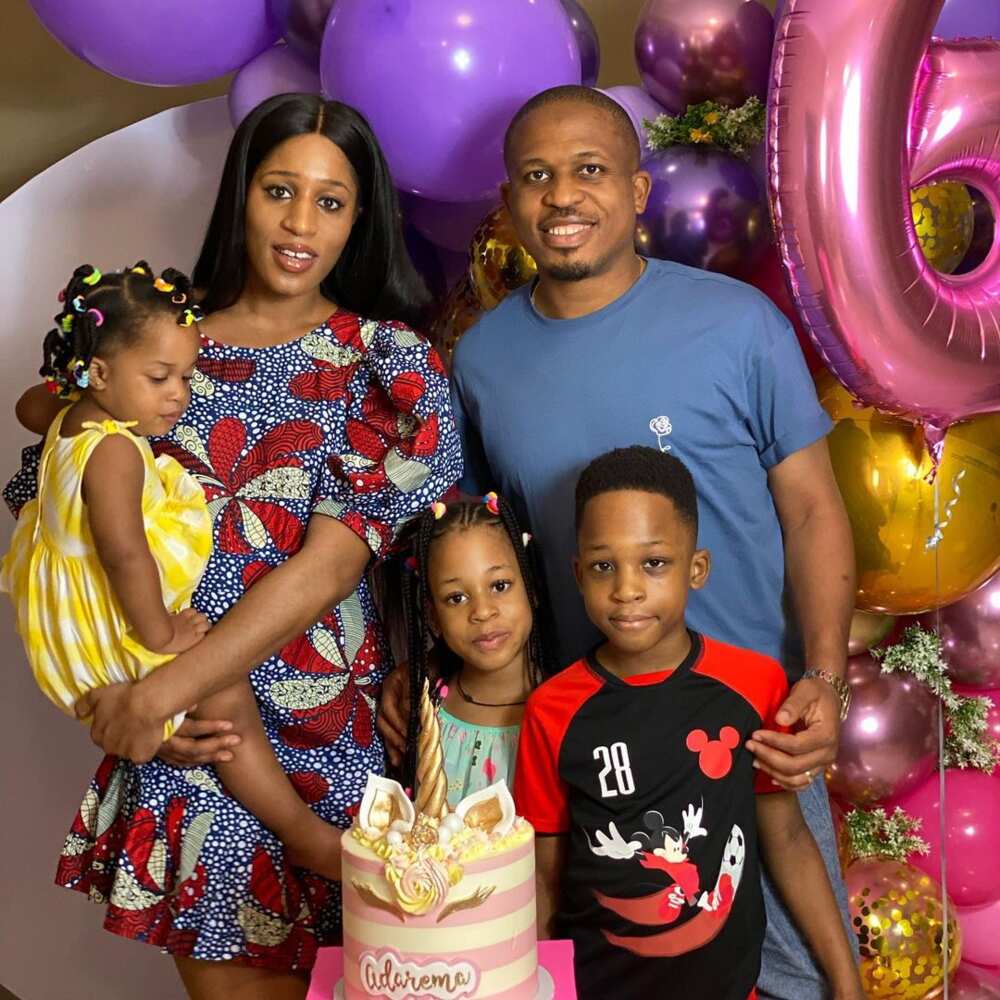 Naeto C is a married man. In 2012, he exchanged wedding vows with Nicole Chikwe.
The celebration was gorgeous. Among the guests who attended the ceremony were Olusegun Obasanjo (former President), Andy Uba, Daisy Danjuma, Chris Ngige, and other prominent political figures.
As of today, the couple has three kids:
A son Robi (25 March 2013);
A daughter Adarema (25 July 2014)
A daughter Naeso (6 November 2018).
They often take pictures with kids and share their exciting activities on social media.
Naeto C has made his parents proud. They are his number one fans, and they often share moments of his success and family happiness.
READ ALSO: Jeff Goldblum biography: Age, height, wife, kids, net worth
Legit.ng recently reported about the life of Jeff Goldblum. He is an American actor most widely known for his roles in Jurassic Park, The Lost World: Jurassic Park and Jurassic World: Fallen Kingdom.
How old is the actor who played Dr. Ian Malcolm? How much do you know of his personal life?
Source: Legit.ng