T.I. children: What do we know about the rapper's big family?
Clifford Joseph Harris, Jr., popularly known as T.I or Tip, is an American rapper, singer, songwriter, actor, record producer, and entrepreneur. Besides these many titles, the man is also a father. While T.I. and his wife Tiny have three kids together, their blended family consists of seven children. Here is everything you need to know about T.I. children.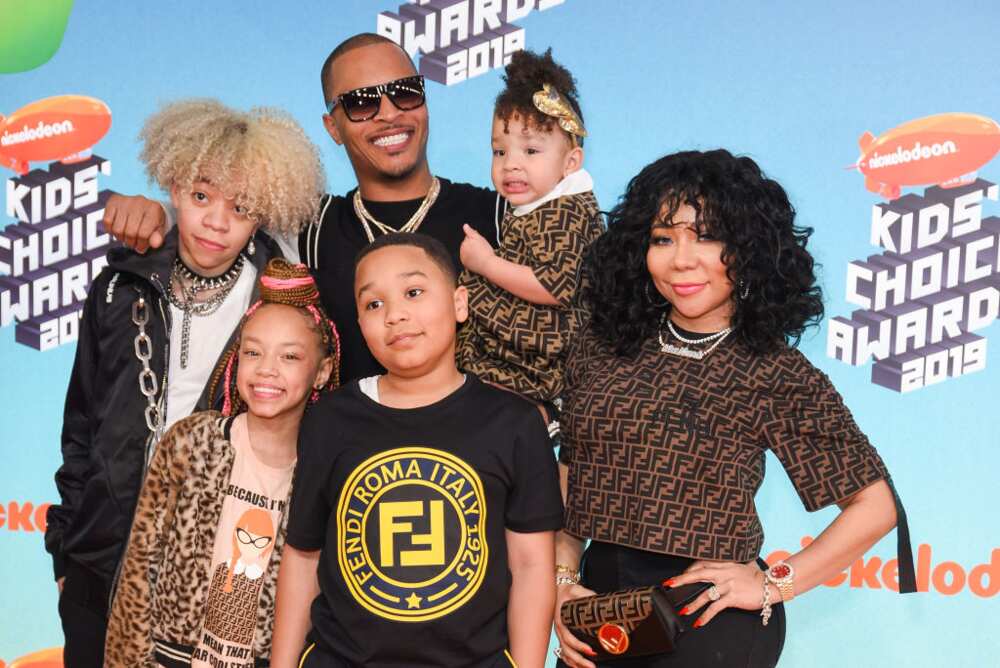 T.I. and his wife Tameka Dianne "Tiny" Harris met in 2001, and nine years later, they made it official in a lavish Miami wedding ceremony. Together, the power couple has three kids, King, Major, and Heiress. But, the Harris family consists of seven children.
Who are TI children?
T.I. children: How many kids do TI and Tiny have?
Check out these interesting facts about TI kids.
1. Zonnique Jailee Pullins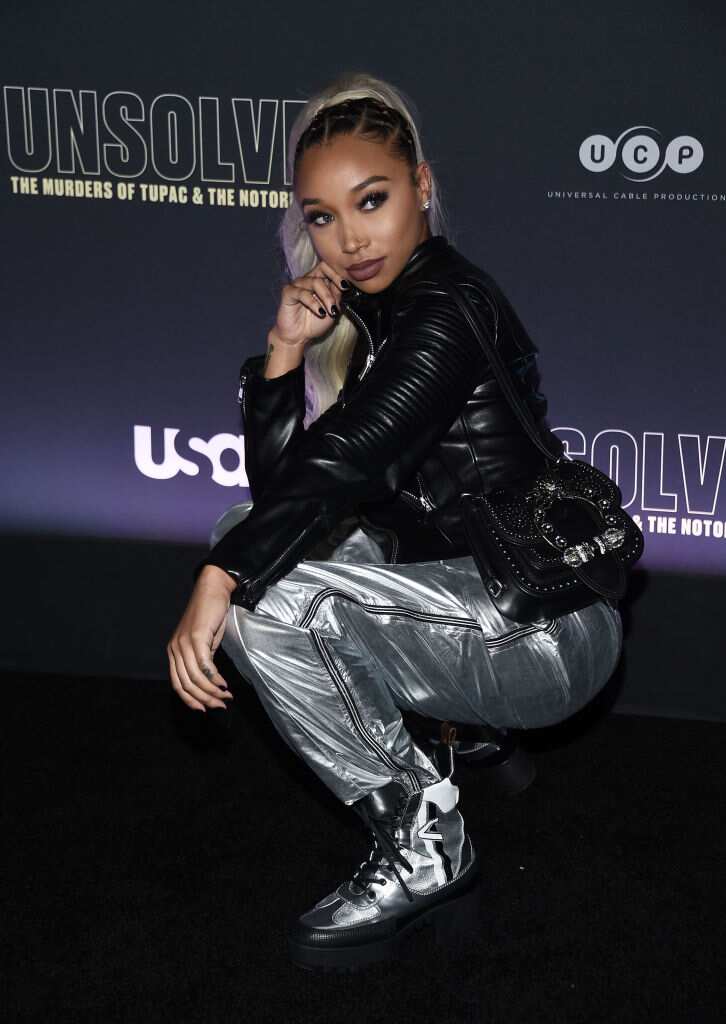 Zonnique Jailee Pullins is Tiny's daughter from a previous relationship. Zonnique was born on March 20, 1996, to Tiny and Zonnie "Zeboe" Pullins, but don't you dare call T.I. a stepfather. Last year, T.I. set an Instagram commenter straight for calling him a stepfather, according to Atlanta Black Star.
Zonnique was formerly a member of the girl group OMG Girlz, and has since released solo music under her own name. Zonnique also has a recurring role on the reality series Growing Up Hip Hop: Atlanta.
In a candid interview with Hollywood Life, Zonnique talked about the rules that she and her siblings have to follow and that she has it better now that she is older. She essentially said that the girls have strict guidelines while the boys get away with a lot. She said,
"Now that I'm a little older it's gotten a little better for me. But [T.I.] is definitely super overprotective. I just hope that Heiress doesn't get it is as bad as me and Deyjah. I always think that, like Heiress is going to have it the worst,"
2. Messiah Ya'Majesty Harris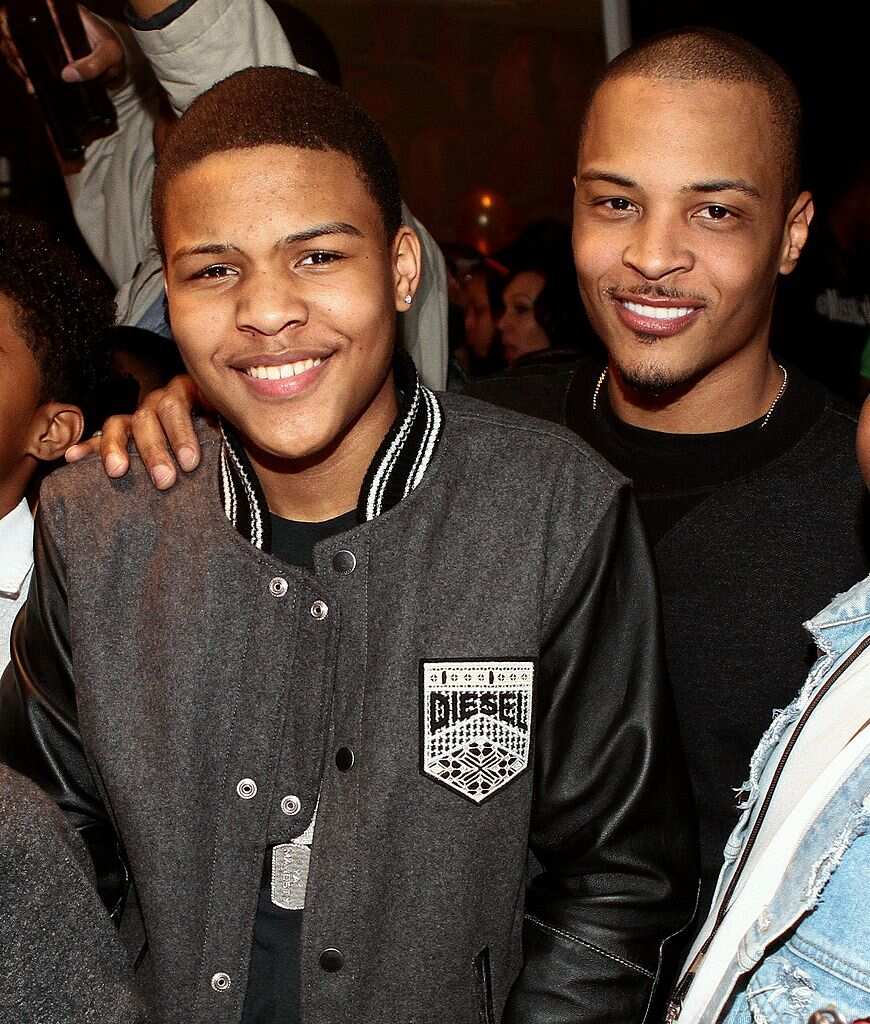 Messiah Ya'Majesty Harris was born on February 2, 2000. He is one of the sons that TI had with Lashon Thompson.
Messiah is a music producer who worked on his dad's album, Dime Trap. He is also a student at Georgia State University, although T.I. pushed for Messiah to enroll at Morehouse.
The rapper and actor has credited Messiah's arrival as the inspiration for turning his life around.
3. Domani Uriah Harris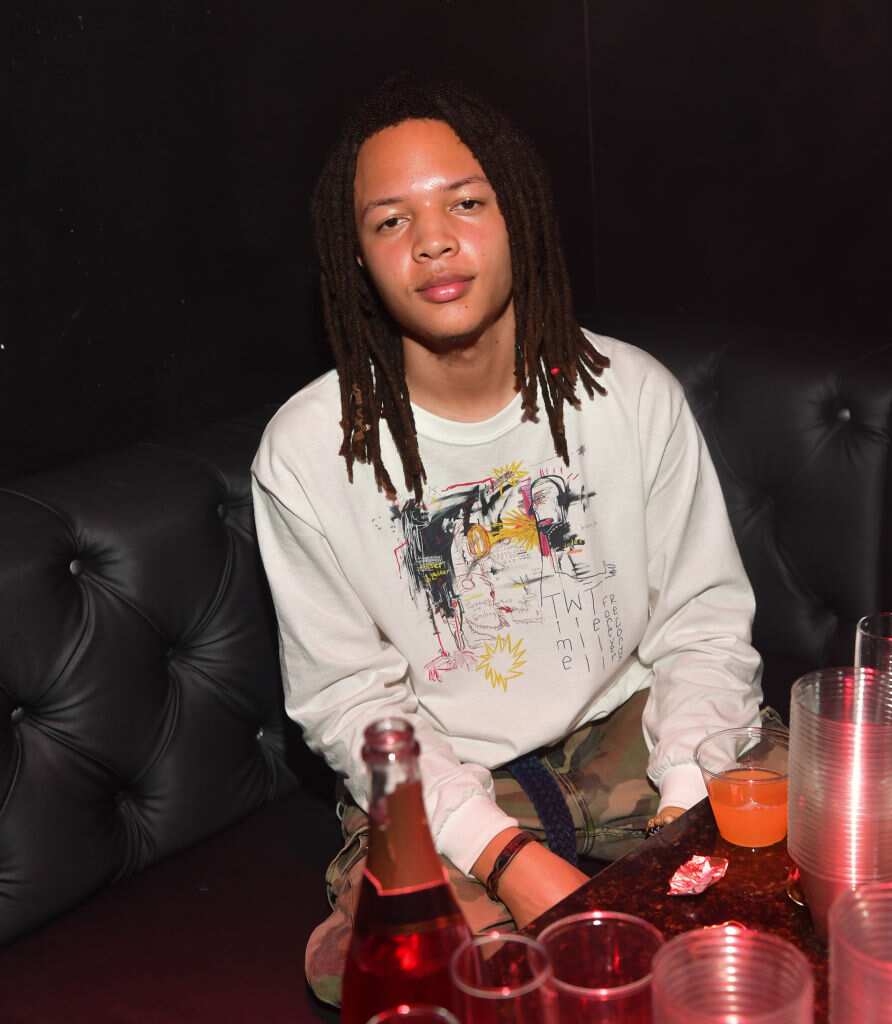 Domani, born March 16, 2001, is one of the two kids born to T.I. and Lashon Thompson.
Lashon Thompson, mom to Domani and Messiah, is no stranger to TV. She is one of the stars on Bravo's Mother Funders and she also has a daughter named Ajah and a stepdaughter, Niyah. She serves as "momager" for her kids' careers and also runs a trucking company.
Domani Harris is also involved in the music industry. In addition to following in his father's musical footsteps, he also took up acting like his dad. Domani appeared in SpongeBob SquarePants: The Broadway Musical.
In 2018, he was nominated for a Tony Award for his work on SpongeBob Squarepants: The Musical.
In an interview with Big Bank and DJ Scream on their podcast Big Facts, T.I revealed why Domani has been absent from episodes of his popular VH1 show T.I. & Tiny: Friends & Family Hustle.
T.I. explained that Domani had decided that he no longer wanted to be associated with the reality show. Even with production offering to limit his camera time, Domani Harris reportedly preferred not to be filmed for the show.
T.I. said his son wants to embark on his own career without the ties to the reality show or his famous father.
4. Deyjah Imani Harris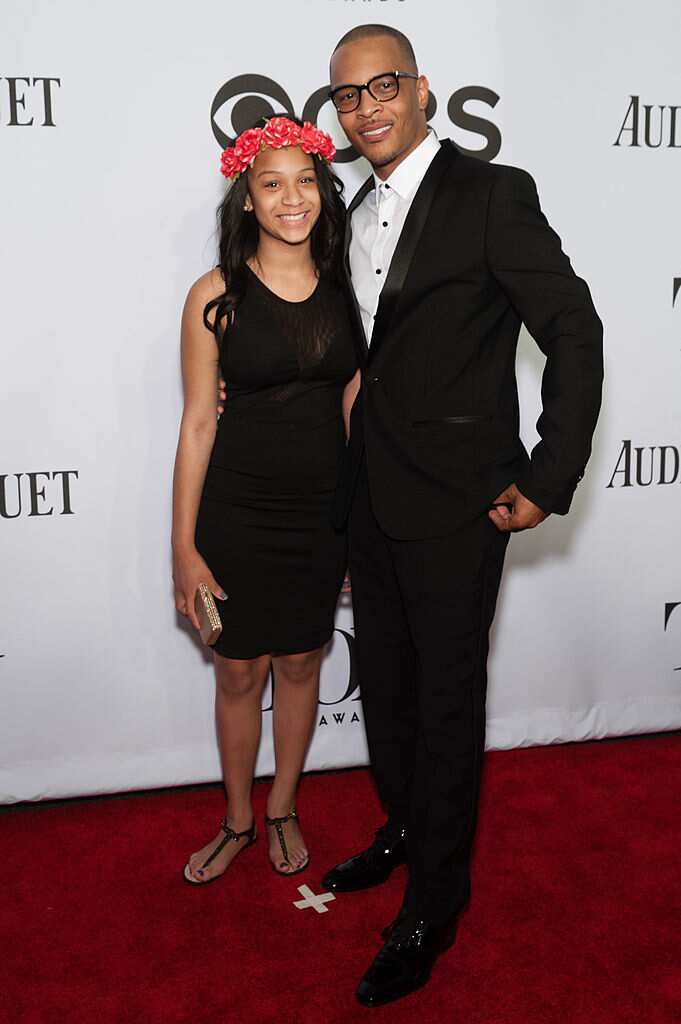 Deyjah Imani Harris was born on June 17, 2001, to T.I. and his ex-lover and fellow music star, Ranniqua, also known as Ms. Niko. Ms. Niko, whose given name is Violeta Morgan, is from Atlanta.
Last year, TI daughter Deyjah Harris was in the news after her dad shared some personal stories about her during an interview.
The rapper told the podcast Ladies Like Us that he took his daughter Deyjah Harris to the gynaecologist for "hymen checks" every year. T.I. said he was trying to make sure that Deyjah is still a v*rgin. The rapper's comments caused immense backlash, which then caused the podcast, Ladies Like Us, to issue an apology and take the episode down.
During the podcast, T.I revealed,
"This is the thing. Deyjah's 18, just graduated high school now and she's attending her first year of college, figuring it out for herself. And yes, not only have we had the conversation, we have yearly trips to the gynecologist to check her hymen. So we'll go and sit down and the doctor will come and talk and the doctor's maintaining a high level of professionalism. He's like, 'You know sir, I have to, in order to share information' — I'm like, 'Deyjah they want you to sign this so we can share information. Is there anything you would not want me to know? See doc? No problem.'"
He continued,
"And so then [the physicians] come and say, 'Well I just want you to know that there are other ways besides sex that the hymen can be broken like bike riding, athletics, horseback riding and just other forms of athletic physical activity.' So I say, 'Look doc, she don't ride no horses, she don't ride no bike, she don't play no sports,'" he tells the podcast hosts. "Just check the hymen please and give me back my results expeditiously.'"
T.I. later joined Jada Pinkett Smith on Red Table Talk to try and explain what he really meant by the controversial remarks. The rapper said,
What is the purpose and place of a father in this society? Because a father like myself, who just wants to be as involved and attentive as possible, we could draw the conclusion of, we just donate sp*rm and come pay for things and we don't get to have no say in how things are handled.
5. Clifford "King" Harris III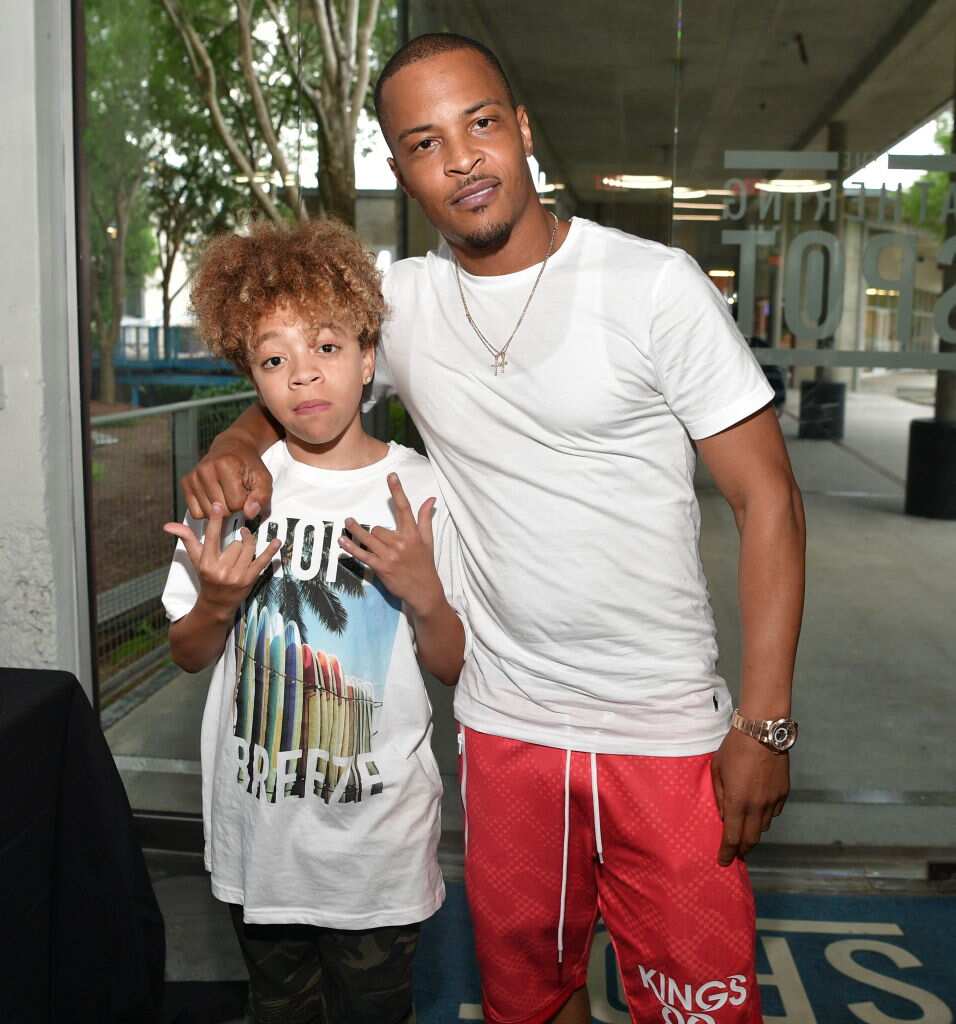 Clifford Joseph Harris III is the first child that TI and his wife Tiny have together. He was born on 25 August 2004.
King is known for his colourful hairstyles and eclectic style. The 16-year-old is also a rapper and performer. In 2019, he was signed to Tara Thomas Agency.
6. Major Philant Harris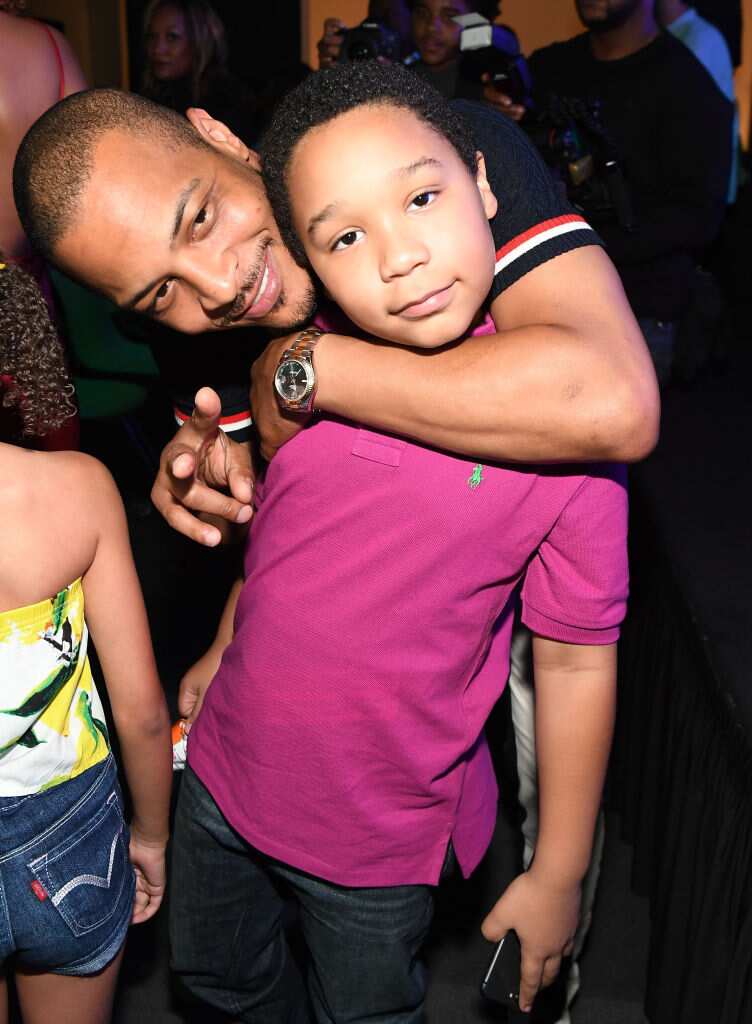 Major Philant Harris was born on May 16, 2008, to TI and Tiny. Major keeps a low profile, and his social media profile, run by his family, mainly shows his scholastic accolades and other kid-appropriate things.
7. Heiress Diana Harris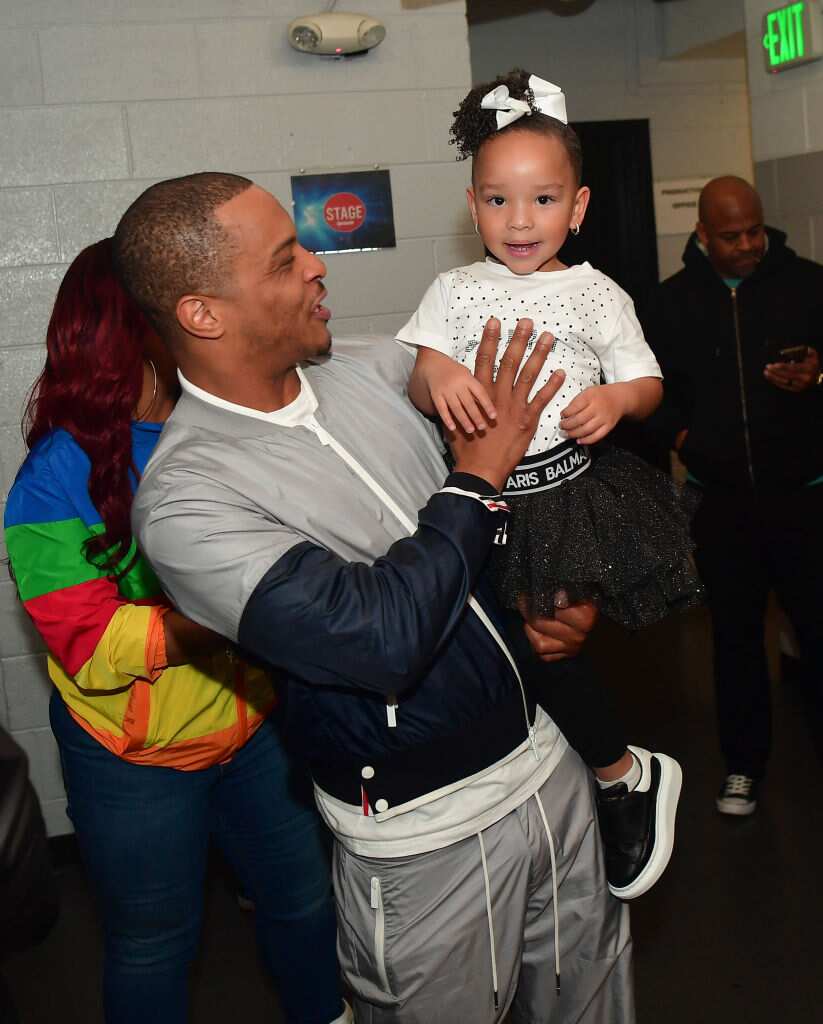 Heiress Diana Harris was born on March 26, 2016. The 4-year-old is a full-fledged businesswoman. She has a line of all-natural children's nail polish, The Royal Collection by Heiress Harris, with Piggy Paint.
In 2019, Heiress scored her first acting gig in one audition.
Sadly, T.I. and Tiny's second child, Leyah Amore Harris, was stillborn on March 22, 2007.
That is all you need to know about T.I. children. For more interesting facts, keep reading Legit.ng.
READ ALSO: John Wayne children: Who are the descendants of the legendary actor?
John Wayne was one of the biggest movie stars for over three decades. He starred in movies like Stagecoach, Sands of Iwo Jima, Hondo, The High and the Mighty, True Grit, and so many more. The actor died on June 11, 1979, at the age of 72 due to cancer. He was survived by his seven children from two of his three marriages.
Who are John Wayne's children, and who are their mothers? Legit.ng tells it all in the recently published piece about the actor's kids.
Source: Legit