Garth Brooks net worth: How rich is this American musician?
Garth Brooks is a well-known American country music artist and songwriter. His integration of rock and pop elements into the country genre has earned him popularity, particularly in the United States. He is also renowned for being the first artist to win 7 CMA Entertainer of the Year awards. How wealthy is Brooks?
How old is Garth Brooks? The musician is 58 years old (as of September 2020). He was born in Tulsa, United States, on 7th February 1962 to Troyal and Colleen Carroll Brooks.
What is Garth Brooks net worth?
How much is Garth brooks worth? The renowned country music singer is one of the highest-paid celebrities on the planet. As of 2020, Garth Brooks worth is estimated to be around $400 million. He is also among the bestselling musicians, having sold more than 200 million records globally.
According to the Recording Industry Association of America's Gold & Platinum Program, Brooks is the first artist to earn seven career Diamond Awards. The RIAA gives out Diamond Awards when artists sell 10,000,000 records, which Brooks has now done seven times.
Houses
The singer owns multiple homes in Tulsa, Nashville, and Malibu. The Nashville property is on a 5,551 square foot, which was initially built in 1970. It has a gated entrance and 13 rooms in total, including seven bedrooms and six bathrooms. It sits on a 19.8-acre lot and also includes a pool, a 1,575 square foot garage as well as a 746 square foot basement.
The $3.5 million 14,089-square-foot French country style home in Malibu sits on 2.4 acres of property. The house is suited with seven bedrooms, eight bathrooms, two kitchens, a screening room, a gym, and a 5-car garage.
Cars
In May 2016, Garth awarded his fans a brand-new red Corvette, a black Jeep Cherokee, a trip for four to Las Vegas, and a $5,000 shopping spree. While he gifts luxurious cars to fans, Garth has a rather modest car collection, which includes a Lexus SUV, Mercedes, and Nissan.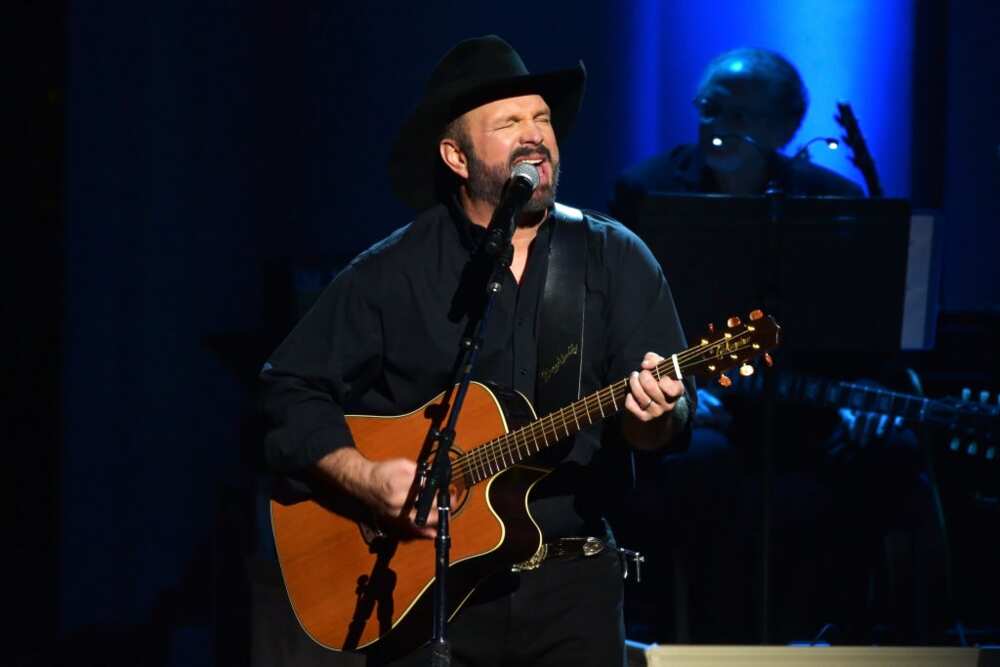 Garth Brooks career
Brooks started his singing career at family gatherings when he was young. He spent much of his adolescent life juggling between music and athletics. Later on, Brooks decided to focus entirely on music and abandon athletics.
While attending Oklahoma State University, he began singing in bars and local clubs. Later on, he moved to Nashville, where he decided to pursue his dream with great passion. His manager, Bob Doyle, helped him sign to Capitol Records, where his dreams began to come to life.
Brooks released his first album, which, unfortunately, did not catch the audience's attention. Despite that, he continued working until he got his breakthrough with Tomorrow Never Comes and The Dance, some of the best Garth Brooks songs to date.
He soon became famous after the release of the album Ropin' the Wind. From that moment, the renowned musician never looked back.
How many albums does Garth Brooks have?
Garth іѕ the bеѕt-selling ѕоlо аrtіѕt in the UЅА and among the bеѕt-selling worldwide. Below are some of his greatest albums.
No Fences (1990)
Ropin' the Wind (1991)
Beyond the Season (1992)
The Chase (1992)
In Pieces (1993)
Fresh Horses (1995)
Sevens (1997)
Double life (1998)
In the Life of Chris Gaines (1999)
Garth Brooks and the Magic of Christmas (1999)
Scarecrow (2001)
Blame It All On My Roots (2013)
Man against Machine (2014)
Christmas Together (2016)
Gunslinger (2016)
Fun (2020)
Garth Brooks songs
Papa Loved Mama
The River
Unanswered Prayers
The Thunder Rolls
More Than a Memory
If Tomorrow Never Comes
Friends in Low Places
The Dance
Shameless
Two Pina Coladas
What She's Doing Now
Standing Outside the Fire
The Fever
Wrapped Up in You
Rodeo
Learning to Live Again
She's Every Woman
Good Ride Cowboy
Ask Me How I Know
Beer Run
The Red Strokes
One Night a Day
The Change
Stronger Than Me
You Move Me
People Loving People
The Cowboy Song
In Others Eyes
Аwаrdѕ and achievements
Garth Вrооkѕ hаѕ rесеіvеd numerous аwаrdѕ in hіѕ саrееr. He has won 91 awards out of 169 nominations. Ѕоmе of the аwаrdѕ he has won include.
Асаdеmу of Country Мuѕіс Аwаrdѕ
Billboard Мuѕіс Аwаrdѕ
Аmеrісаn Мuѕіс Аwаrdѕ
Country Music Association Awards
People's Choice Awards
Grammy Аwаrdѕ
World Music Awards
GLAAD Media Awards
Golden Globe Awards
iHeartRadio Music Awards
Juno Awards
NAACP Image Awards
Primetime Emmy Awards
Radio Music Awards
Songwriters Hall of Fame Awards
Sound Exchange Awards
Tours
Garth Brooks has been on several tours and concerts. Here is the breakdown of the dates and some of the places where each tour took place between 2014 to 2020.
4th September 2014 - December 23rd 2017 - The Garth Brooks World Tour
15th July 2019 - Dive Bar Tour
December 2010 - Garth Brooks' Flood Relief Concerts
6th July 2013 - Oklahoma Twister Relief Concert
August 2015 - Brazil Tour
27th June 2020 - A Drive-In Concert Experience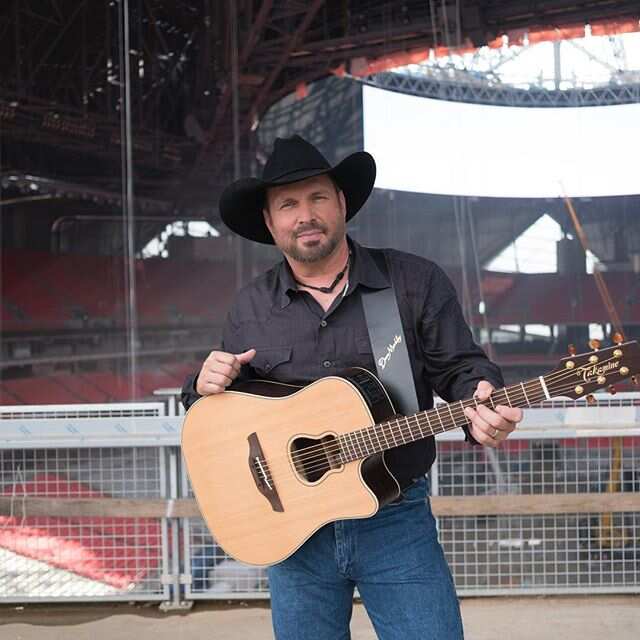 Other endeavours
In 2019, it was rumored that Brooks bought the Layby Hotel Resort on Anna Maria Island, Florida, worth $8.825 million.
As one of the biggest names in country music, it's no surprise Garth Brooks has amassed quite the fortune throughout his career. He has broken several records in the music industry in terms of album sales. Just like many artists, Garth has faced several challenges and still emerged strong. It will be fascinating to see what he has in store for his fans.
READ ALSO: Sunrise Coigney bio: What do we know about Mark Ruffalo's wife?
Legit.ng recently explored the life of Sunrise Coigney, an entrepreneur and former actress who is also the wife of popular American actor Mark Alan Ruffalo.
Sunrise pursued acting for a short while and then called it quits. However, she kept herself busy as she focused on other areas of her life and family.
Source: Legit.ng