Ibrahim Chappelle bio: Everything we know about Dave Chappelle's son
Ibrahim Chappelle is the 17-year-old son of world-renowned comedian Dave Chappelle. Even though his father is a Hollywood celebrity, Ibrahim's parents are raising him and his siblings far from Hollywood's limelight. If you have been searching for information about Ibrahim, here is everything we know about the brilliant comedian's second son.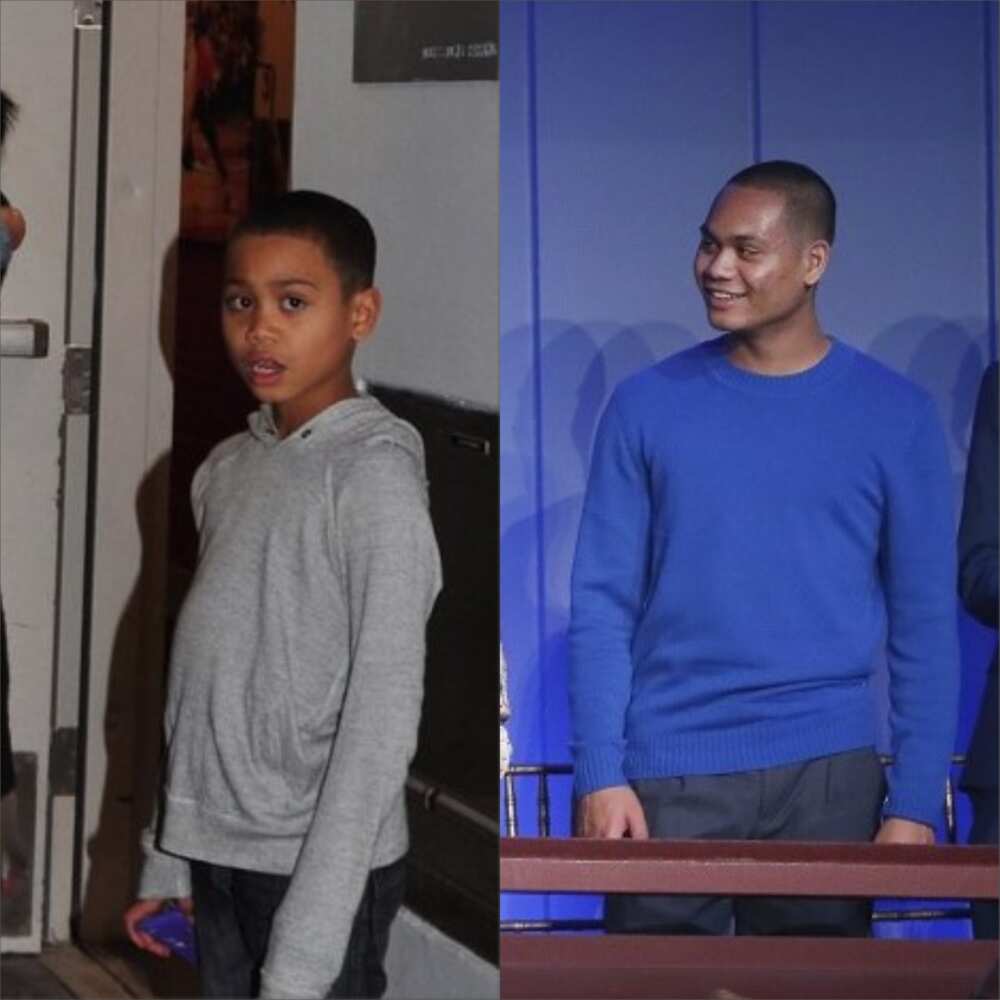 Due to his father's fame, many fans of his father's comedy shows, including the media, are interested in knowing more about Ibrahim.
Profile summary
Full name: Ibrahim Chappelle
Age: 17 years
Place of birth: Yellow Springs, Ohio, the United States of America
Nationality: American
Ethnicity: Mixed
Parents: Dave Chappelle and Elaine Mendoza Erfe
Siblings: Sulayman and Sonal
Ibrahim Chappelle background
Ibrahim Chappelle was born in Yellow Springs, Ohio, the United States of America to Dave Chappelle and Elaine Mendoza Erfe. His exact date of birth has not been revealed to the public yet
Ibrahim Chappelle is 17 years as of 2020. He has two siblings, elder brother Sulayman, and a younger sister named Sonal.
Career
Ibrahim is a 17-year-old schoolboy who is yet to have a career. Even though his father began doing comedy when he was a teenager, Ibrahim is not following his father's footsteps.
However, his little sister is believed to be more likely to go into comedy, and she already has one acting credit.
Ibrahim Chappelle's family
Ibrahim's father is famous American stand-up comedian, actor, writer, and producer Dave Chappelle. His mother is a Filipino-American named Elaine Mendoza Erfe. Ibrahim's parents have been married for 19 years and are still in love.
Elaine Mendoza Efre is a housewife of Filipino ethnicity. This is the reason Dave Chappelle's kids are of mixed ethnicity.
Ibrahim is the middle child among Dave Chappelle children. He has a 19-year-old brother and an 11-year-old younger sister.
His elder brother Sulayman writes poetry, while his younger sister is a budding actress.
His father, Dave, is a famous multi-award-winning comedian who became famous for his sketch comedy TV series Chappelle's Show on Comedy Central from 2003-2006. He has also worked on The Larry Sanders Show.
Moreover, Dave played the lead role in the movie Half-Baked. He has also featured in many successful movies such as Eddie Murphy's 1996 hit movie The Naughty Professor; the rom-com filmYou've Got Mail (1998) opposite Tom Hanks; Bradley Cooper and Lady Gaga's A Star Is Born (2018), and more.
Despite Dave's popularity, personal details of the Dave Chappelle family are tightly kept from the media.
Dave and Elaine got married in 2001. He converted to Islam in 1998, a few years before he got married; this is why Dave Chappelle kids all have Muslim names.
His wife did not convert to Islam with him; she kept on practising Christianity to date.
The macaroni necklace joke
Comedians are known to sometimes make jokes out of their personal experiences during their performances.
Such is the case with Dave Chappelle, who sometimes talks about his sons in his comedy shows. One such joke is an emotional story Dave shared during a comedy show about the time Ibrahim made a necklace out of macaroni for him.
Dave quickly brought out the joke in the story by making the audience laugh with his response to his child's macaroni necklace.
His response to his son's lovely gesture was,
you used to live in my balls, man, and now you are making jewellery out of macaroni
Dave Chappelle wife and kids live in Yellow Springs, Ohio.
Ibrahim Chappelle net worth
Unlike many celebrities' kids who start making money and gaining popularity and huge net worths for themselves at an early age, Dave Chappelle son is currently not working on any projects. There is also no information about his past projects.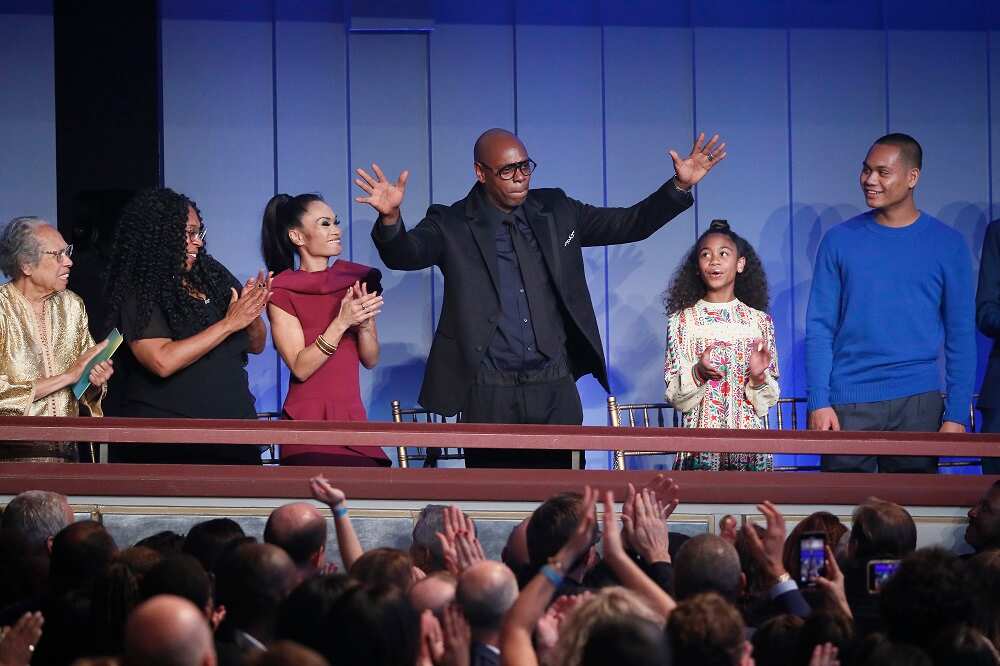 The teenager is believed to be focusing on his education at this stage of his life. Ibrahim has no net worth at the moment, but his father has an impressive net worth of $50 million.
Ibrahim Chappelle is the son of a famous American comedian and actor. Unlike many celebrity kids in Hollywood, his parents have ensured that Ibrahim and his siblings grow up without the limelight's negative effects by keeping most of his personal information from the media. This is perhaps why the teenager is not on any social media networks like most teenagers nowadays.
READ ALSO: John Christopher Depp III bio: Johnny Depp's less famous child
Legit.ng reported about the life of John Christoper Depp III, one of the two Johnny Depp children whom the actor shares with his ex Vanessa Paradis. Despite growing up in a family of celebrities, John Christopher Depp III has led a quiet life, often away from the media.
18-year-old John Christoper Depp III was born into Hollywood fame, but he has not revealed anything about the course of his career.
Source: Legit.ng