Ahmed Indimi biography: age, parents, net worth, house, wife
Ahmed Indimi is a prominent Nigerian entrepreneur. He is the son of Alhaji Mohamed Indimi, who is a well-known Nigerian tycoon and founder of Oriental Energy Resources (OER). Ahmed shot into the limelight in 2016 after marrying Zahra Buhari; the daughter of the current president of Nigeria (Muhammadu Buhari). What else would you love to know about him?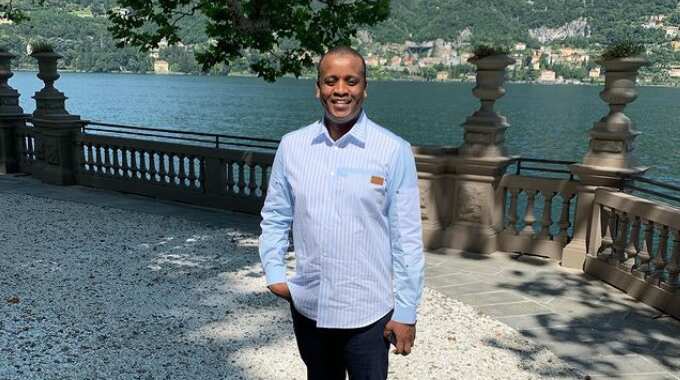 Often, people from high profile families around the world are respected, loved, and cherished. One of such people is Ahmed, who has lived a lavish life since childhood. Many people would, undoubtedly, love to come from a family like his.
Indimi, like his father, is a business-oriented person. Instead of riding on his family's name, he is trying to make a name for himself. Also, he is a loving and caring family guy. His biography highlights everything you might want to know about his career and personal life.
Profile summary
Birth name: Ahmed Indimi
Date of birth: 11th December
Place of birth: Borno State, Nigeria
Occupation: Entrepreneur
Parents: Mohamed Indimi (father) and Fatima Mustapha Haruna (mother)
Spouse: Zahra Buhari
Kids: One
Instagram: @ahmed.indimi
Nationality: Nigerian
Ahmed Indimi biography
He was born on 11th December in Borno State, Nigeria. The year of his birth is yet to be known. He was born into one of Nigeria's wealthiest and prominent families.
The name of Ahmed Indimi father is Alhaji Mohamed Indimi. He is the founder, leading shareholder, and chairman of Oriental Energy Resources (OER). The firm is among the leading privately-held indigenous oil and gas exploration and production companies in Nigeria. He is also a philanthropist.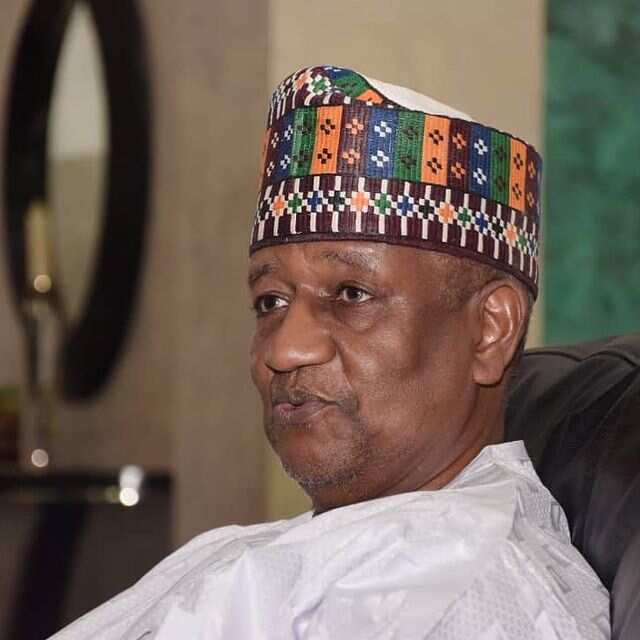 On the other hand, the name of Ahmed Indimi mother is Fatima Mustapha Haruna. Unlike his father, there is little on the public domain about her mother. Also, he has a stepmother whose name is Hajiya Samsu Samara.
He reportedly has 20 siblings. Currently, only 12 out of the 20 siblings are known to the public. Their names are Hauwa, Adama, Meram, Mairama, Ameena Indimi Dalhatu, Amouna, Mustapha, Ibrahim, Yakolo Babanginda, Rakayat, Amina Fodio, and Jibrila Indimi.
Educational background
Ahmed is an intellectual lad. In 2006, he attended Global International College (GIBS), which is based in Nigeria. Further, he went to American InterContinental University (AIU), Atlanta, in the US.
In 2009, he obtained a Bachelor of Information Technology in Internet Security from AIU. One year later, he also graduated with a Masters of Business Administration degree from the same institution.
Ahmed Indimi birthday
Even though Ahmed Indimi age is yet to be established, it is known that he celebrates his birthdays on 11th December.
Career
Indeed, the apple does not fall far from the tree. Ahmed, like his father, is a business-oriented person with a bright vision. Currently, he is the Director/Head of Crude Marketing Department at Oriental Energy Resource.
Some of his roles at the firm include leading, negotiating, and supervising the sales contracts of crude oil. He is in charge of the team that develops pricing strategies of crude oil. Additionally, Ahmed evaluates and conducts background checks of new potential customers.
Personal life: Marital life and fatherhood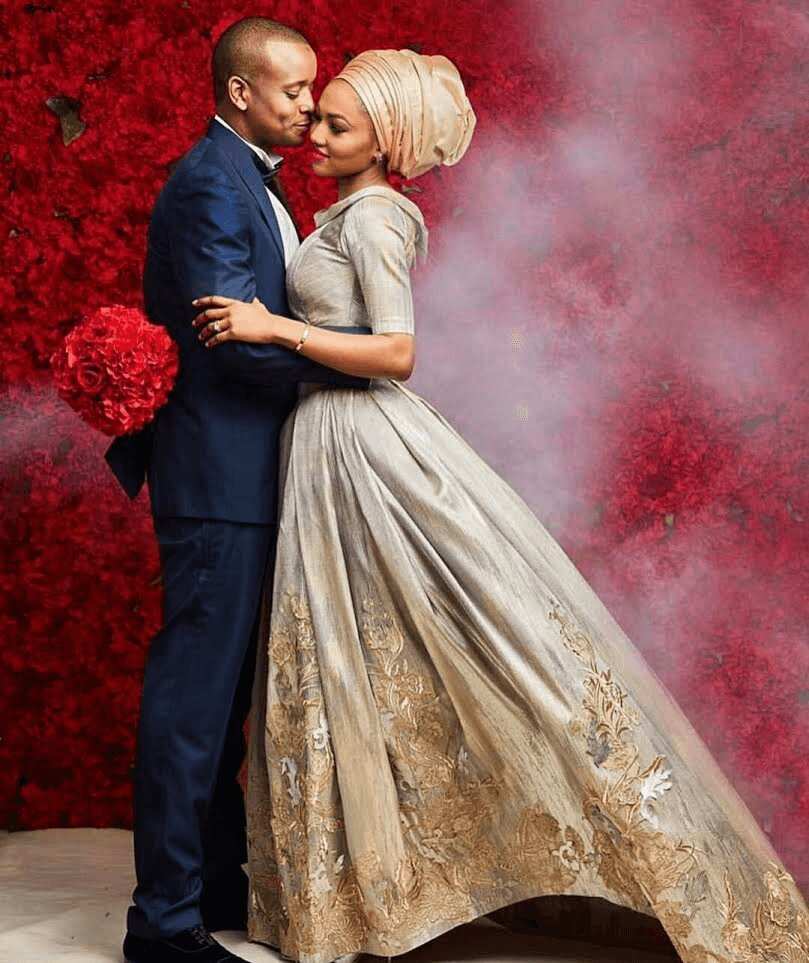 Who are Ahmed Indimi wives? Indimi has been married once, meaning he has one wife only. He is the son-in-law of the first family of Nigeria.
The name of his wife is Zahra Buhari (born on 18th December 1994). The two tied the knot in 12th December 2016. Ahmed Indimi wedding was attended by high profile people, including political heavyweights and business moguls.
The event was followed with a series of celebrations in the Federal Capital Territory (FCT), Borno State, Maiduguri, and Abuja. Similarly, the celebrations were attended by high profile individuals.
Some of the people who attended the ceremony are Yemi Osinbajo, Aliko Dangote, Bola Tinubu, Jerry Gana, Femi Otedola, Hon. Abike Dabiri, Salamatu Almakura, Dolapo Osinbajo, and Aisha Buhari among many others.
He will soon celebrate his 4th wedding anniversary. While celebrating his 3rd wedding anniversary in 2019, Ahmed wrote the following message on his Instagram page,
To my darling wife @mrs_zmbi, thank you for the wondrous time we have spent together as well as the time we will have in Shaa Allah, you have given me a new purpose: Love. Happy anniversary my beautiful wife.
The couple welcomed their firstborn child, a baby boy, in July 2018. Zahra Buhari gave birth to the boy in Spain. According to Mrs Fodio, the name of the new family member is Muhammad.
Ahmed Indimi net worth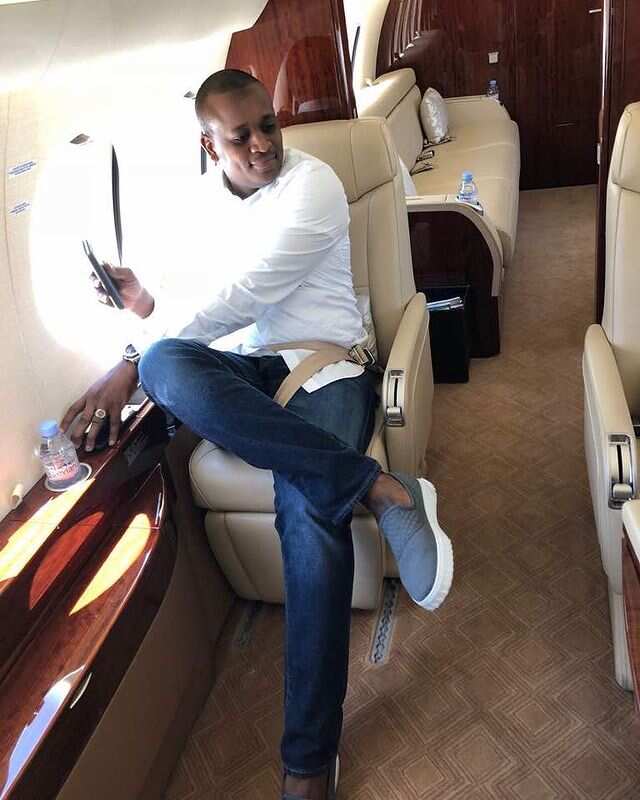 He is, undoubtedly, among Nigeria's wealthiest young people. He leads a luxurious life worth admiring. For instance, Ahmed Indimi house and rides, as seen from social media, are classy and expensive.
In 2013, he showed off his $99, 864,731 account balance on social media. Even so, his net worth is yet to be revealed.
Indeed, Ahmed Indimi has a promising future. He is already among the successful young people in Nigeria. Despite having a well-off background, he is trying to make a name for himself by working diligently. Ahmed is also one of the most followed people in the country because he is the son in law of President Muhammadu Buhari
READ ALSO: Nollywood actor Kenneth Okonkwo biography
Recently, Legit.ng covered the biography of Kenneth Okonkwo. He is an actor, a film producer, professional lawyer, pastor, and politician. The 52-year has been in the showbiz scene for close to three decades now.
He has appeared in several Nollywood movies. Some of the popular ones include Living in Bondage: Breaking Free, The British Expert, Wives on Strike: The Revolution, Ripples, and Kingdom of Darkness. Also, he is the husband of Ifeoma Okonkwo and a proud father of two.
Source: Legit.ng