Top 20 iconic 90s hairstyles that need to make a comeback in 2020
Like the 1990s fashion trends, 90s hairstyles have slowly been making a comeback in recent years. These cuts and dos from this era were not only vibrant, but they were also quite playful and full of personality.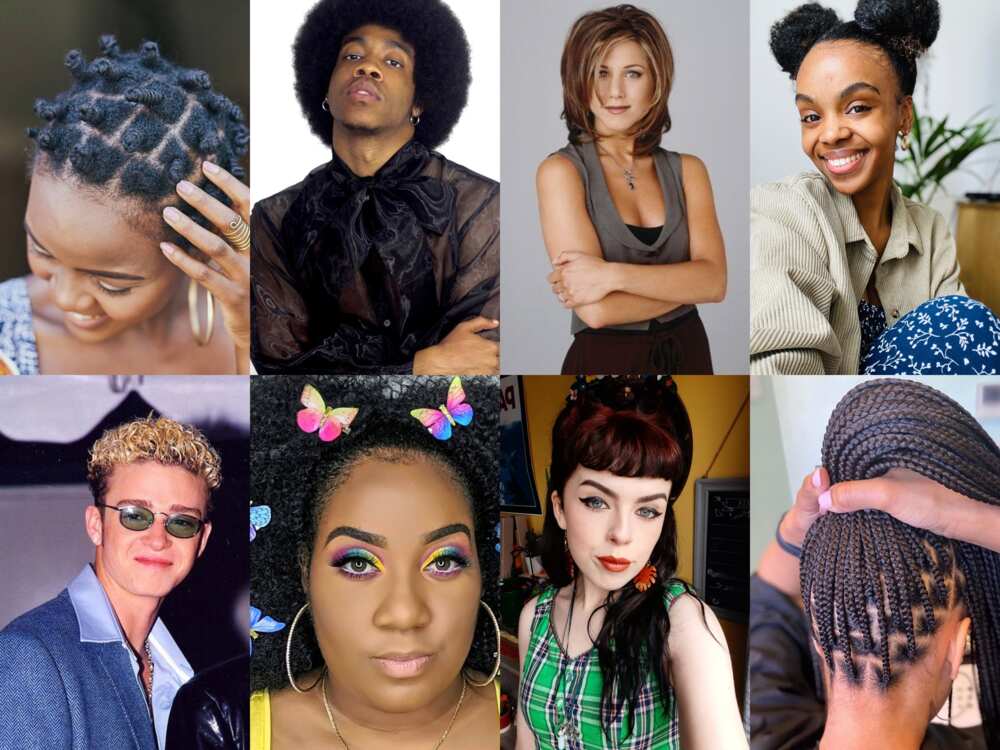 What were popular hairstyles in the 90s? This decade was filled with a lot of different styles. Some of the most popular ones include beach waves, poetic justice box braids, micro braids, and more.
There was a style for everyone in this era. If you are wondering, 'How do I style my hair like the 90s?' here are different hairdos for both men and women that you can choose from.
The best 90s hairstyles women can rock today
Here are some amazing haircuts, styles, and designs from the 1990s that are suitable for most, if not all, women. You can rock these hairdos not only for a sense of nostalgia but to also stand out among your peers.
1. Hairstyles with plastic hair accessories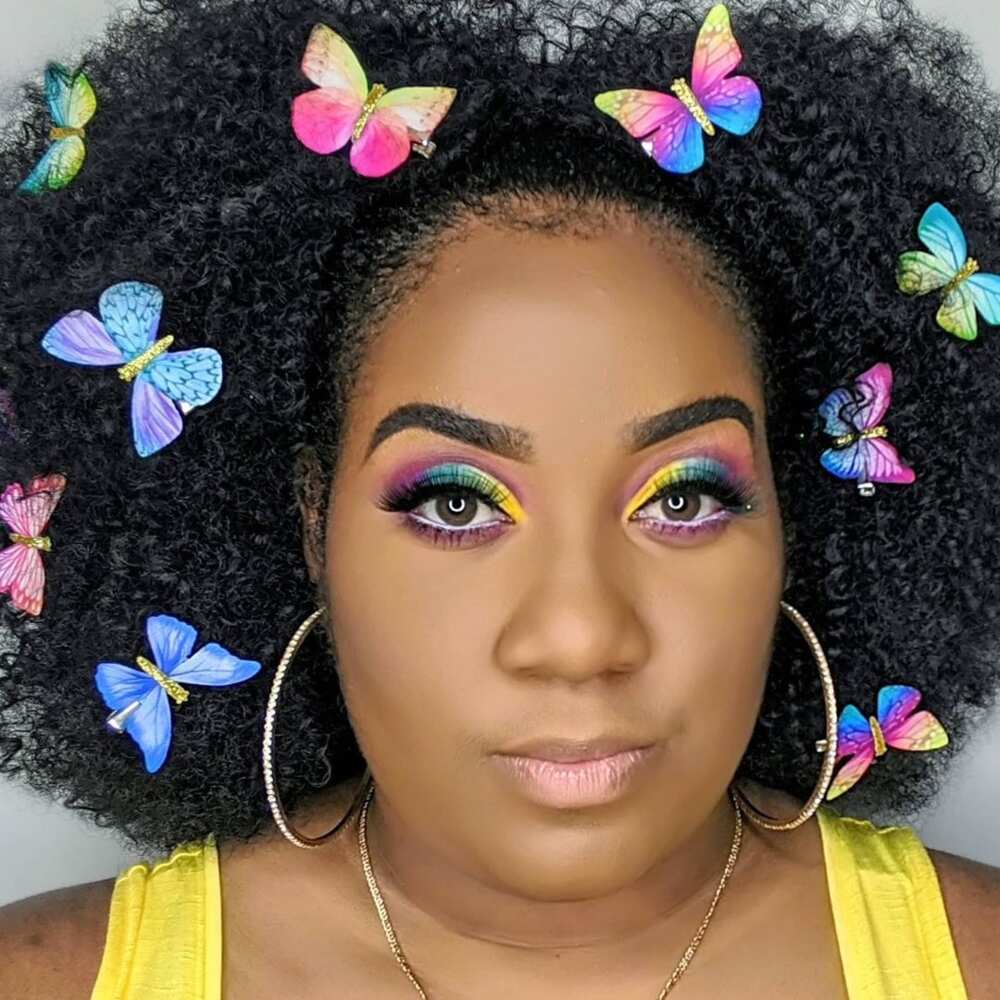 Hair accessories were a big part of 90's hair. At the time, hair was decorated using plastic butterflies, scrunchies, barrettes, headband combs, and many more colourful accessories.
Not only are they eye-catching, but they also add a pop of colour to any outfit, and they are used to showcase your personality.
2. Bouncy blown out styles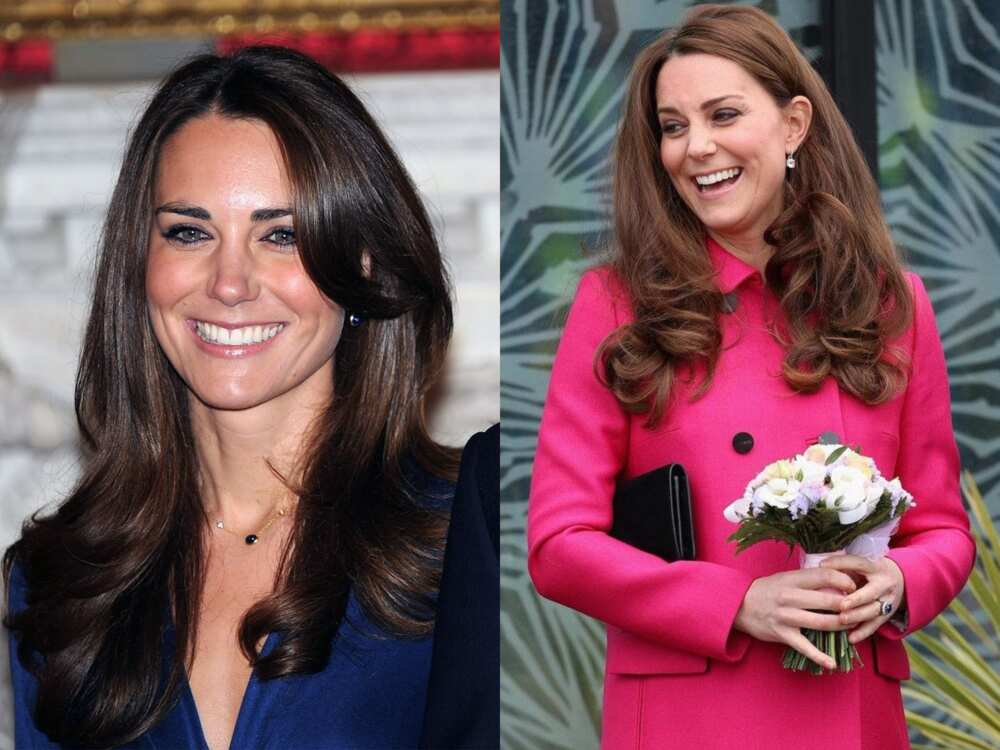 Kate Middleton's big bouncy hair is a testament to 1990s hairstyles. While going to the salon for a blowout might break the bank, you can achieve this fabulous look from the comfort of your home.
With a blow dryer, some hair spray, a curling iron, and a round brush, you can give yourself a drool-worthy blowout from home.
3. Micro-fringe/Baby bangs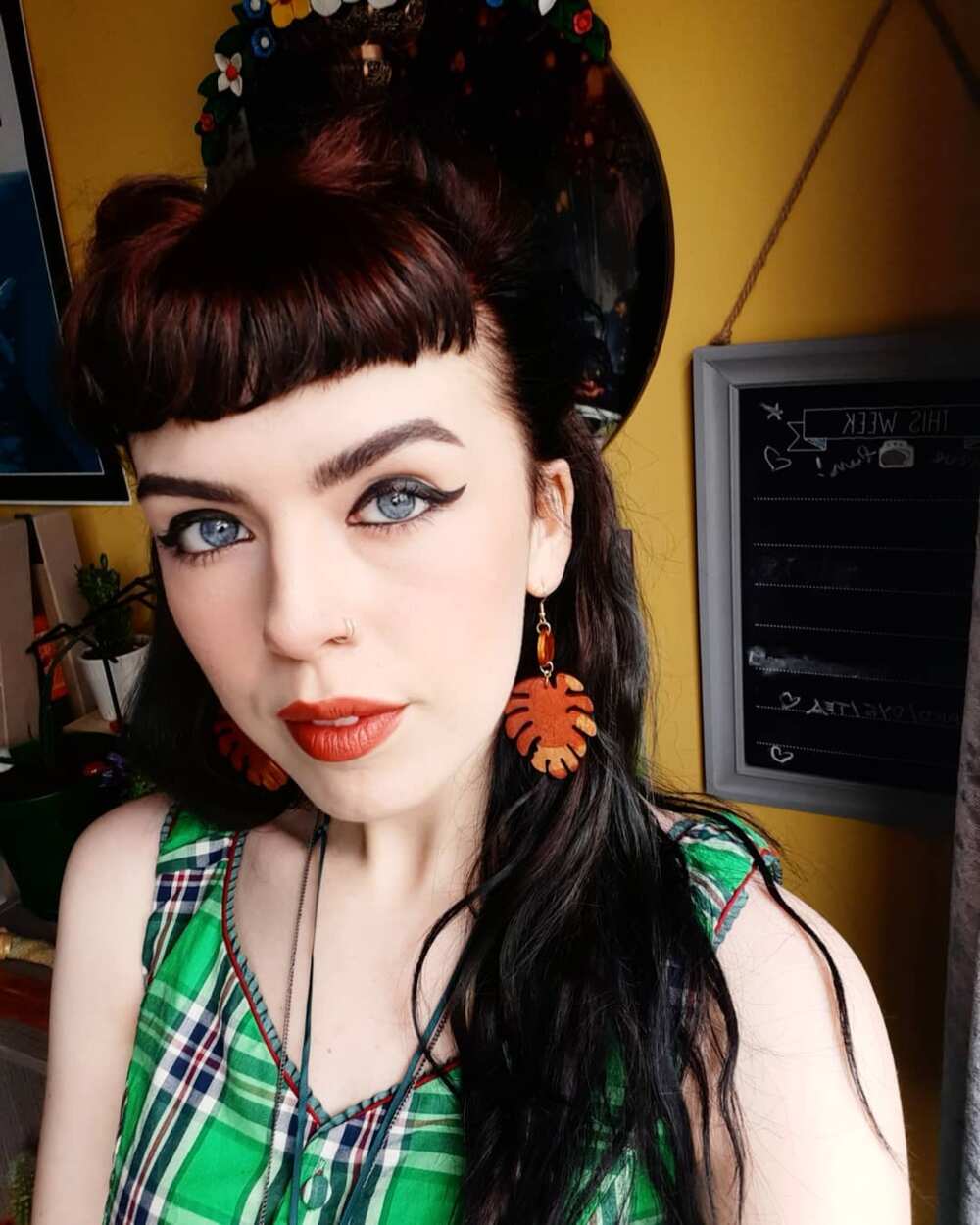 Described as always very charming, cute, young, and very French, this is a haircut for anyone who is feeling a little daring.
However, before chopping off your hair for these micro 90s bangs, you are advised to think carefully about this decision. Since they are quite short, there is no way to disguise them if they go wrong.
4. French braids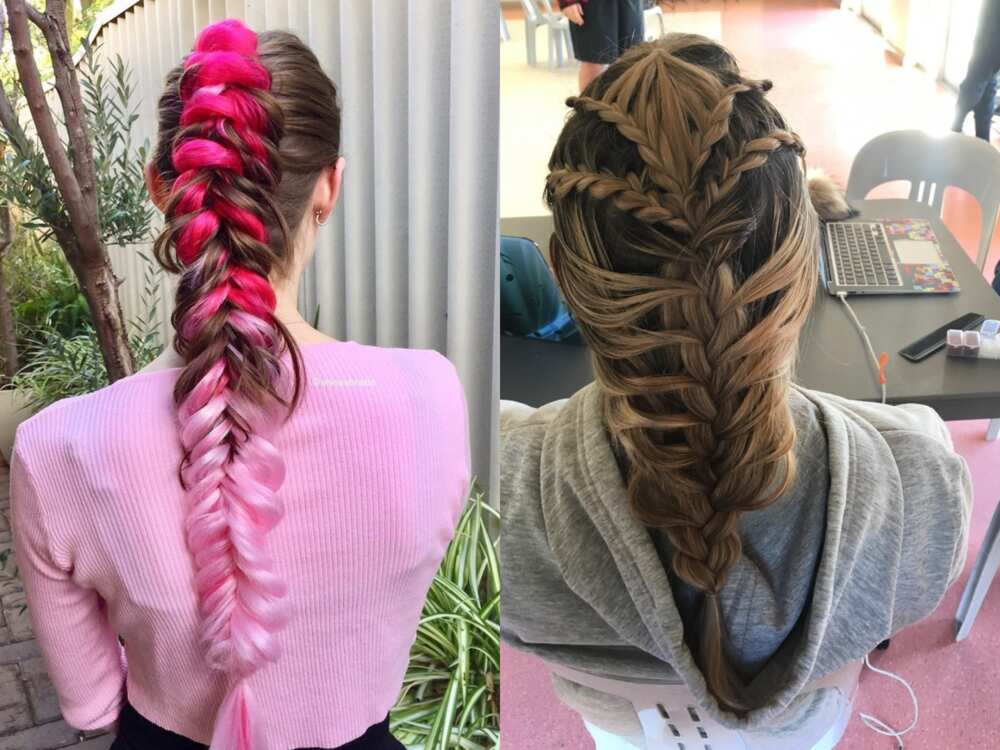 French braids come in all kinds of colours and design styles. Not only are they a low maintenance style, but they will also show off your braiding and hairstyling skills.
5. Space buns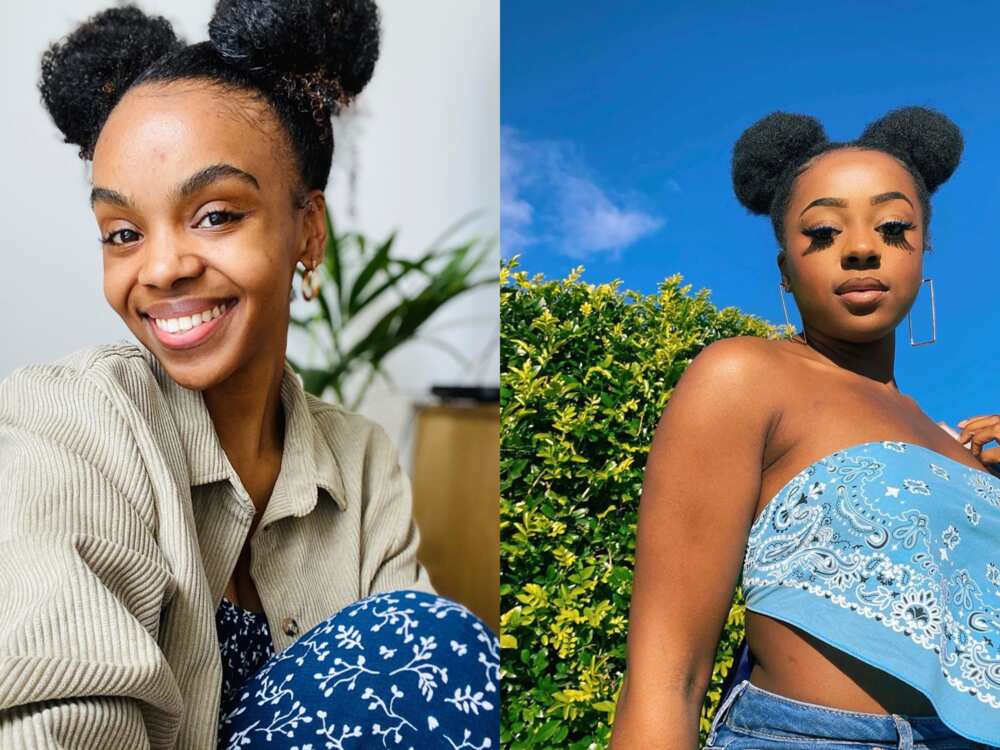 Also known as double buns, this is a version of the classic top knot bun. Unlike the top knot that might be considered as severe, uptight, and even intimidating in some cases, space buns are a playful and approachable option.
If you choose to try out this 90s hairstyle, make sure that both knots/buns are placed evenly on your head.
6. Face - framing tendrils/Wispies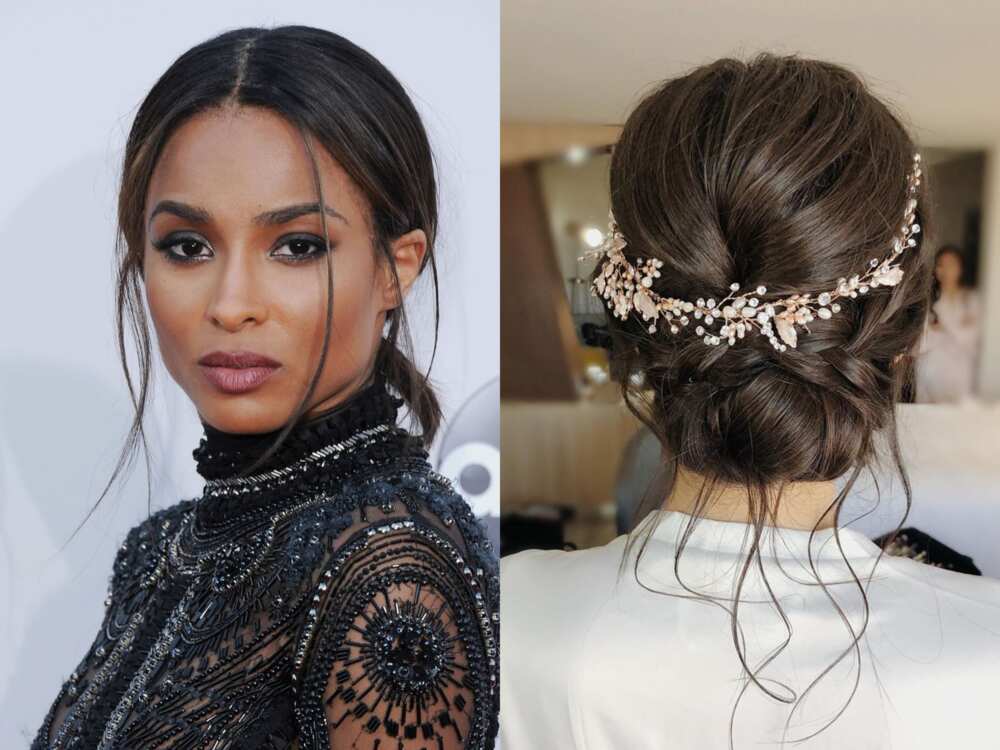 You can achieve this hairdo by pulling out a few of your hairs from your updo and letting them fall around your face.
For a different, less classic look, you can pull the hair from the back and let them drop on your shoulders and upper back
7. Baby Spice pigtails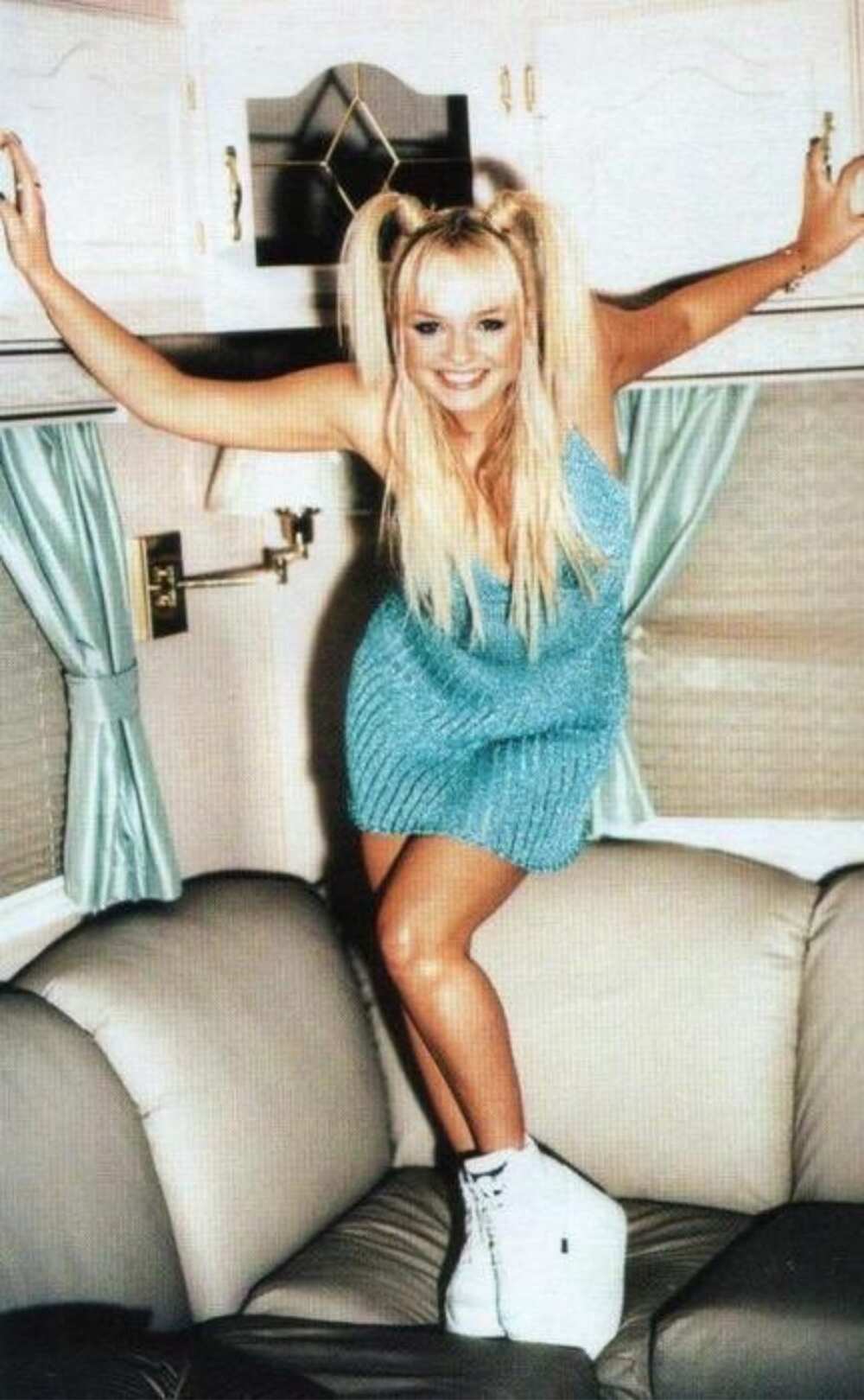 All the Spice Girls had their own trademark haircuts. Victoria Beckham always had her hair in a bob cut, Mel B's hair was either in a ponytail or a curly fro, while Emma Bunton aka Baby Spice had pigtails.
This is a cute and playful style for young girls and women.
8. Feathered bangs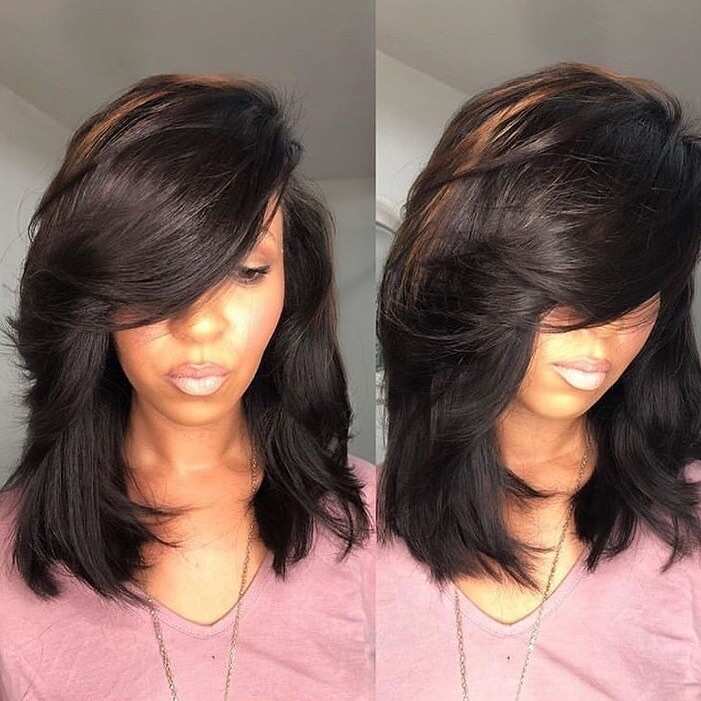 90s bangs had a beautiful flair to them. They are a perfect option for all types of hair but are especially great for longer hair.
Feathered bangs have great body and bounce that give a sultry and flirty look. If you do not want to cut your hair into this 90s bangs design, you can achieve the same look with a wig or weave, depending on your preference.
9. The 'Rachel'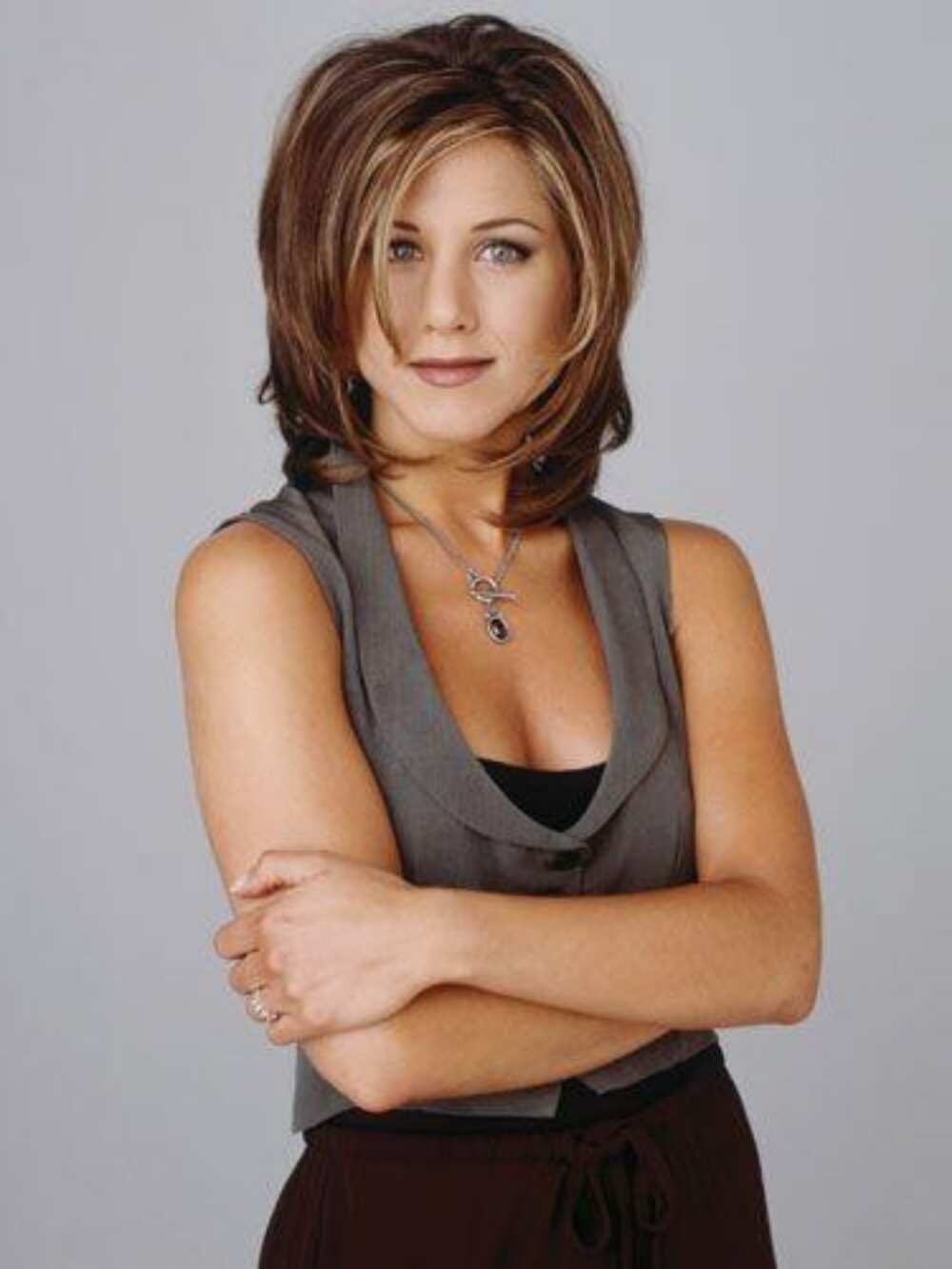 Of all the 1990s hairstyles on this list, 'The Rachel' is among one of the most famous ones. This style debuted in the Friends April 1995 episode The One With the Evil Orthodontist (season one, episode 20).
Other celebrities such as Selena Gomez, Hailey Baldwin, Sofia Richie, and Rosie Huntington-Whiteley, among others have modernized this popular style.
10. Hair crimping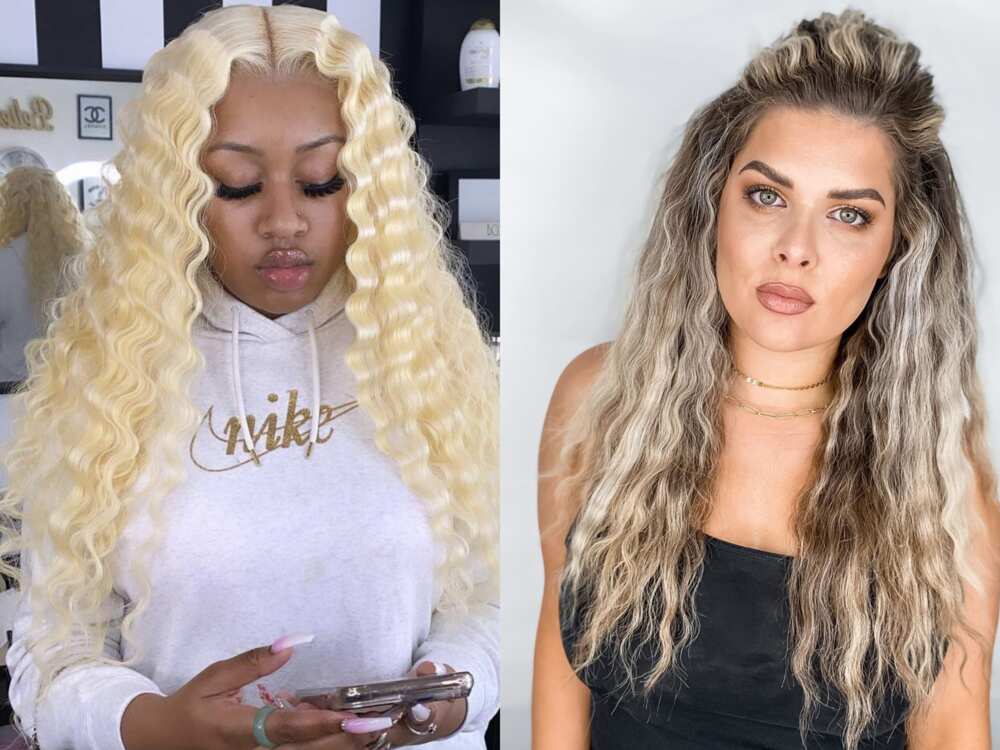 In 2016, this style took center-stage on the Marc Jacobs fashion show. The style can be done in either big soft waves or in much smaller and tighter waves.
This 90s haircut can be done using a crimping tool or by braiding your wet hair overnight and taking it out in the morning without combing it out.
11. Micro braids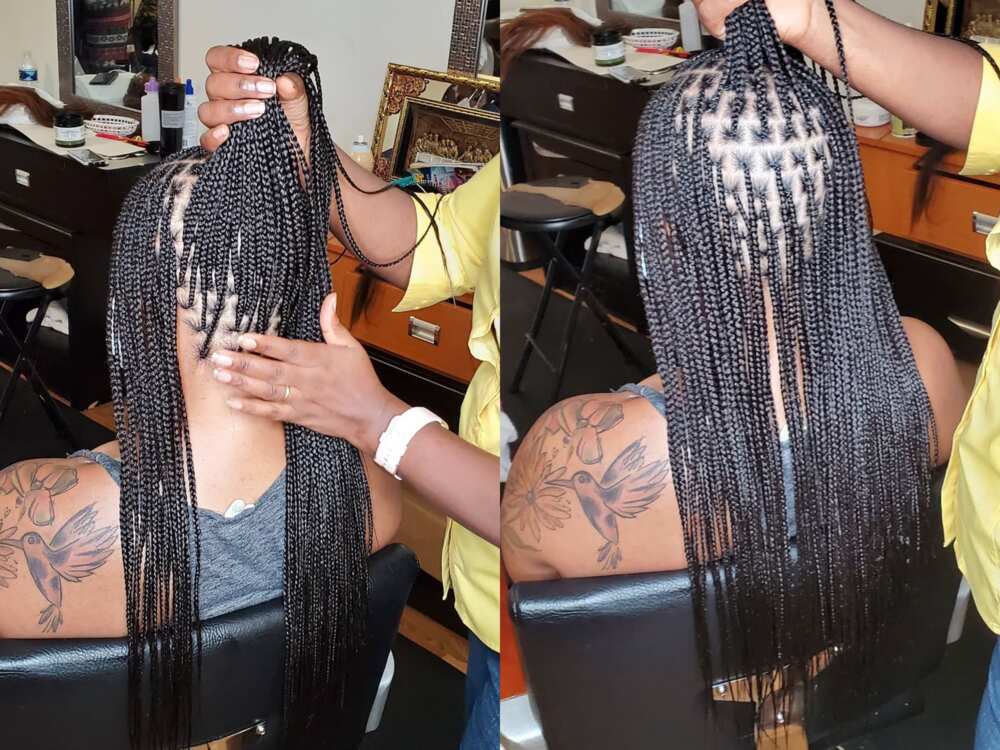 Most 90s hairstyles are synonymous with a celebrity, and so are micro braids. The black American R&B musician Brandy Norwood popularized this style.
It was among the most popular 90s hairstyles black women could relate to.
12. The Winona Ryder pixie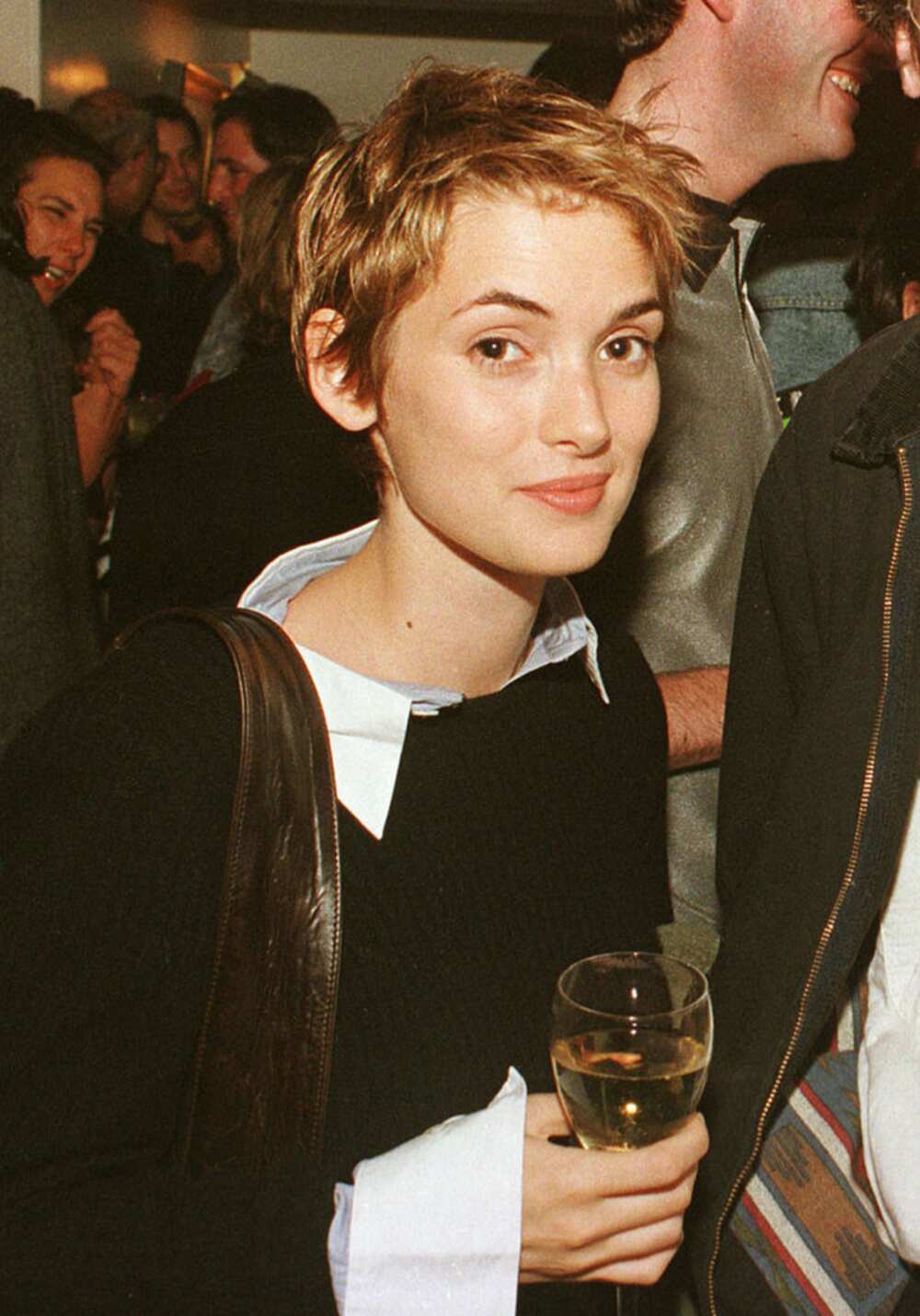 If you would like some 90s hairstyles for short hair, this pixie cut that the actress wore in the mid-90s is a perfect option.
This 90's hair option has been worn by other celebrities such as Zoe Kravitz, Emma Watson, and Keira Knightley among others.
13. Bantu knots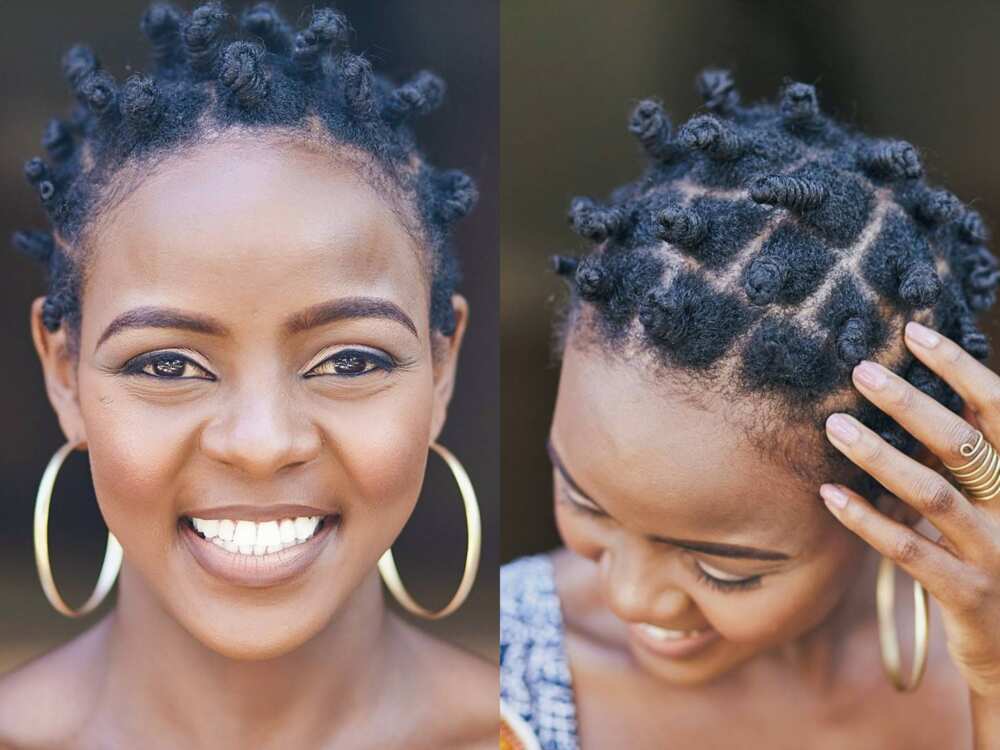 Also known as Zulu knots, the style can be traced back to the South African Zulu people. This cute and daring style has been worn by celebrities such as Rihanna, Halle Berry, Teyana Taylor, and more.
14. Box braids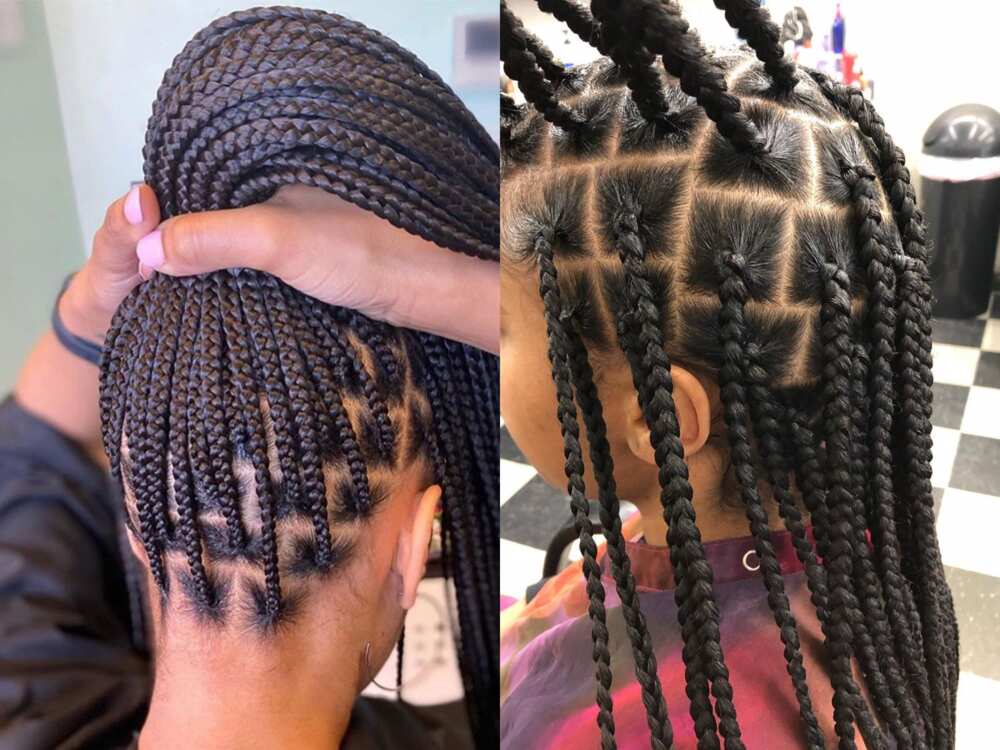 Also known as 'poetic justice box braids' they were popularized by Janet Jackson in 1993 after she starred in the film Poetic Justice.
They are a great minimal upkeep protective style for black American and African women.
The most famous 90s hairstyles men can try today
90's hairstyles for men varied just as much as they did for women. It was a way to express your sense of fashion and background. Some top styles that need to come back include:
15. The bowl cut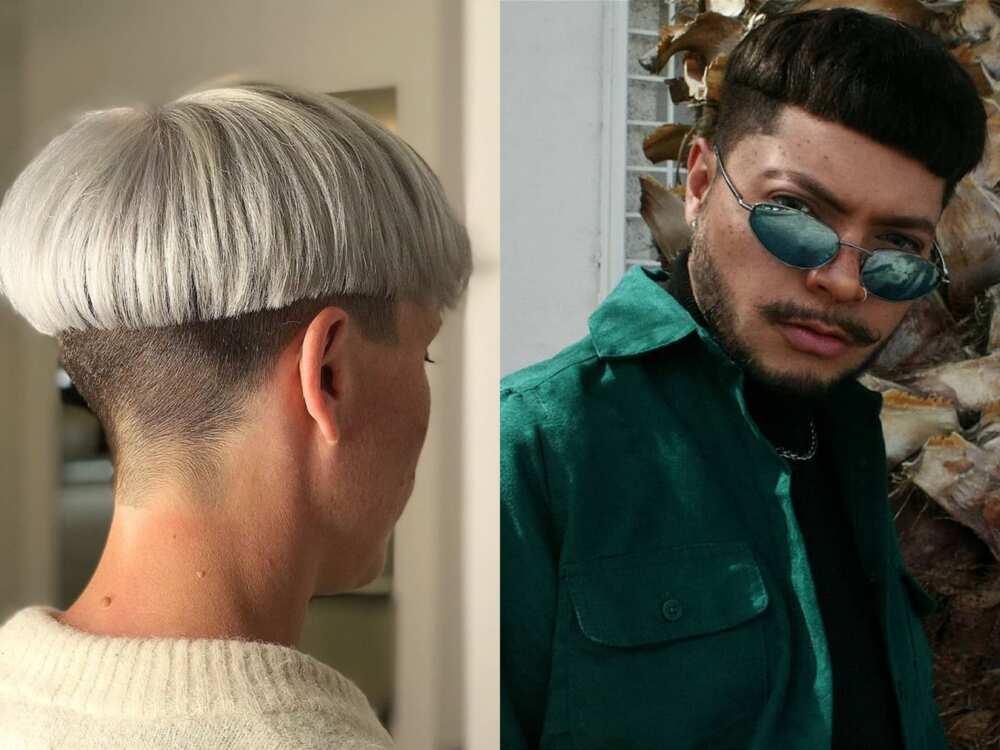 If you are a fan of the TV series Peaky Blinders, then you are familiar with this haircut. Today, this cut is worn by both men and women.
In the 90s, however, the bowl cut was quite popular among young men.
16. Boy band frosted tips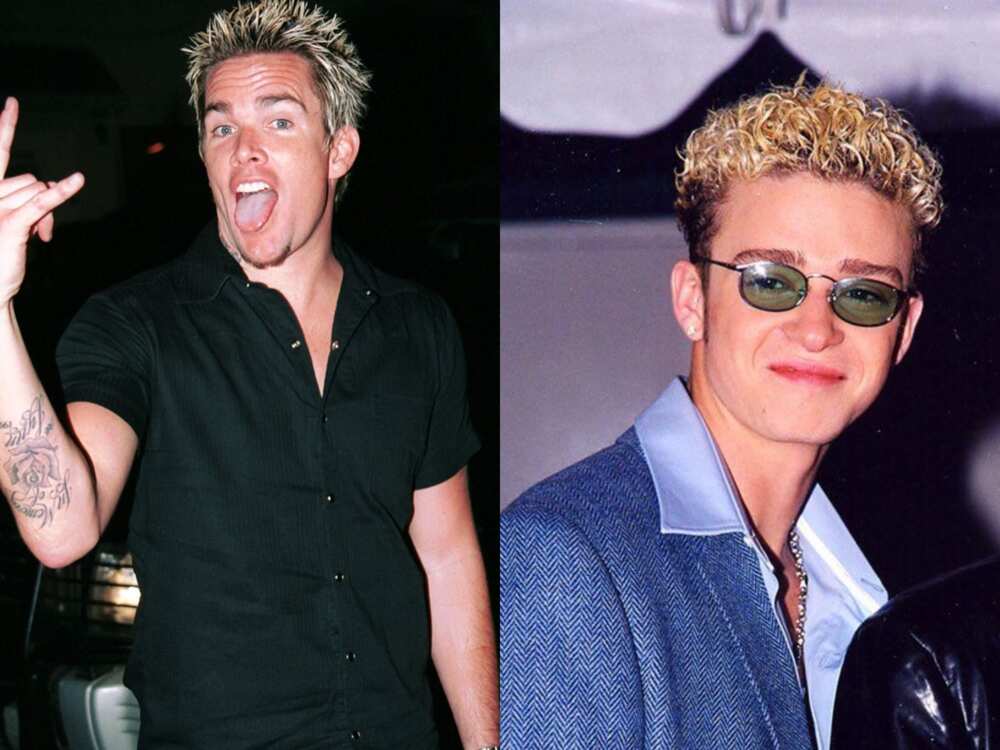 R&B singer Justin Timberlake popularized this style during his days as a member of NSYNC.
This style would be perfect for anyone who wishes to have a more vibrant look with his hair without dying his whole head
17. The Afro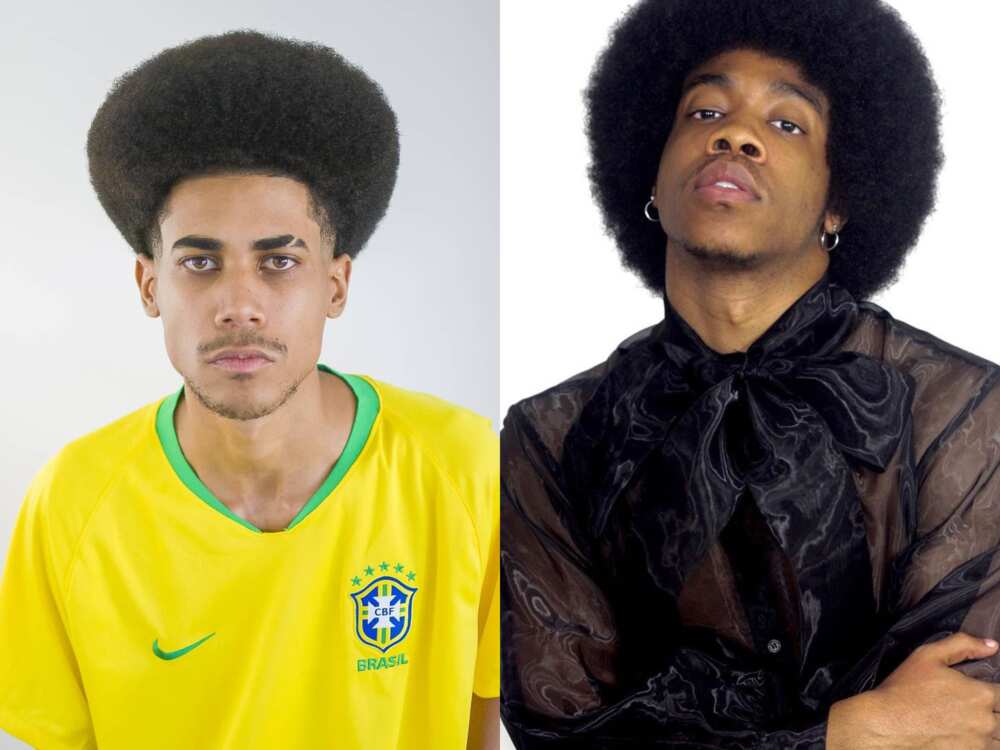 This style is fantastic for black men who would love to grow out their hair. While the style gained fame in the 1960s, Lakers player Kobe Bryant brought it back in the 90s.
While Kobe's 90s hair was a short, neat, and tidy afro, more people are growing their afros longer and bigger.
18. Mohawks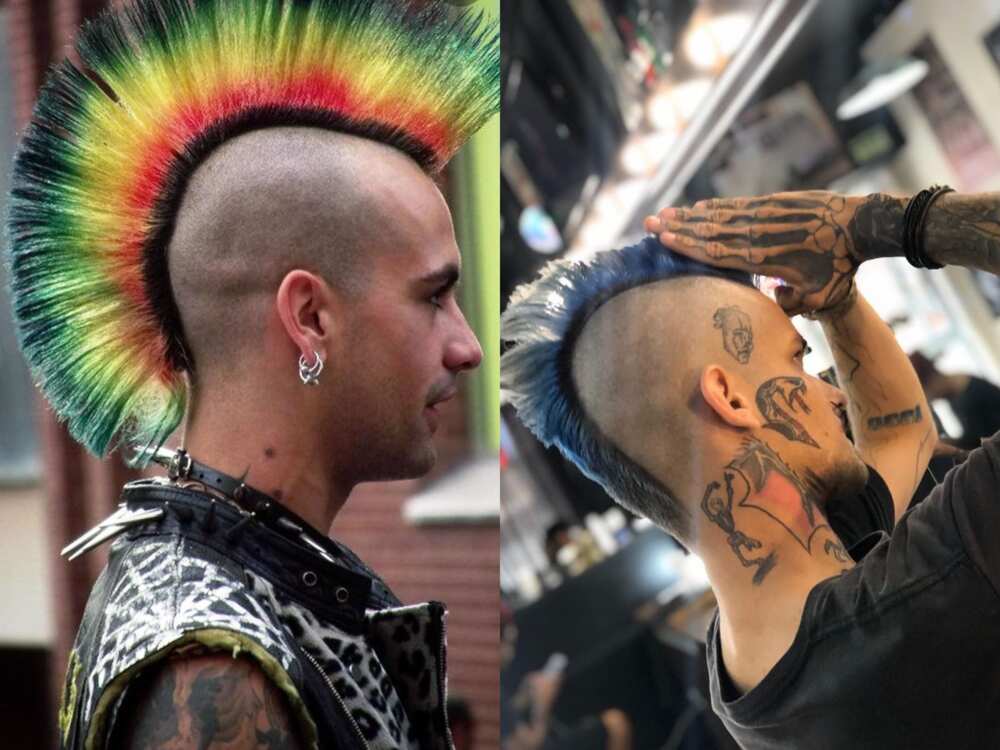 Popularized by punk rock bands, this hairdo is a drastic and very noticeable cut. The style requires shaving off the hair on the sides entirely while leaving hair in the middle.
The middle hair is then slicked up with gel. For a more striking look, you can dye the hair with multiple bright colours.
19. The flat top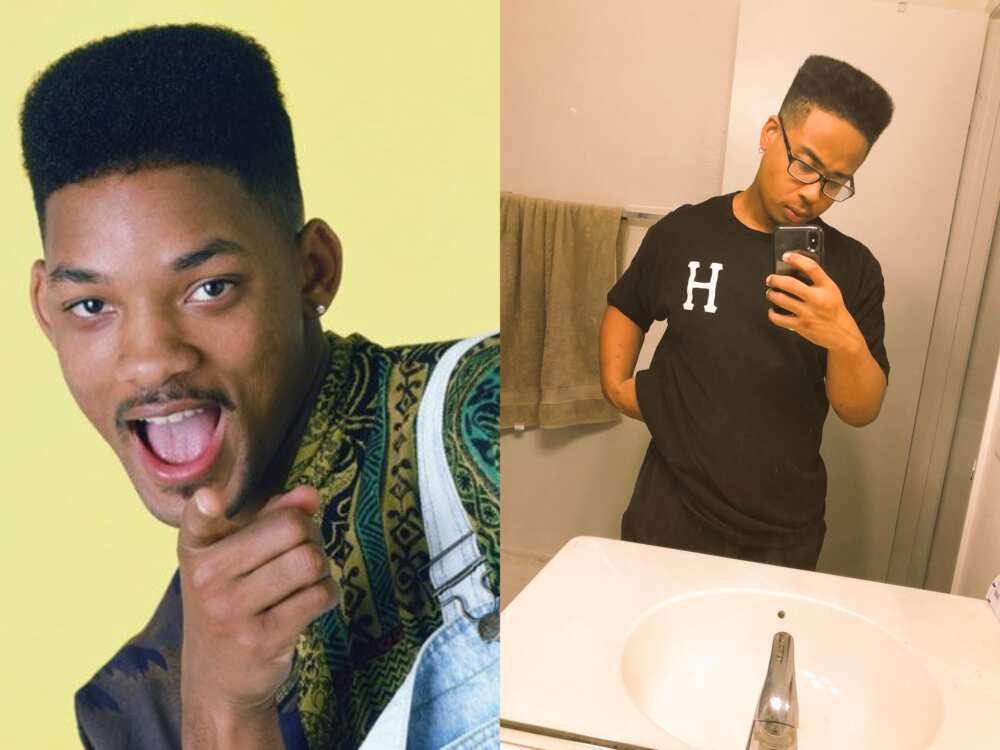 Will Smith quickly popularized this cut after he starred in the American sitcom The Fresh Prince of Bel-Air.
20. Cornrows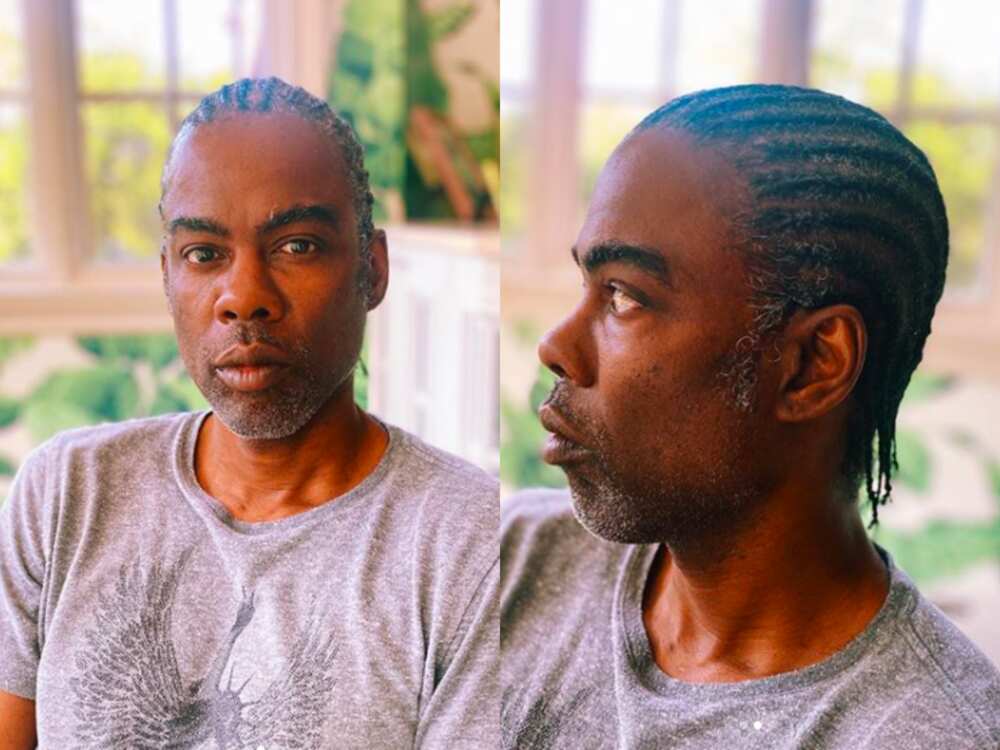 This 90s hairstyle was quite popular among black American athletes, sportsmen, and most especially, rappers. Many hip-hop music videos from the 90s show popular celebrities such as Nelly, Snoop Dogg Ludacris, and 50 Cent wearing this style.
It is the perfect option for anyone who would like to grow out his hair while keeping it more manageable with minimal upkeep. Chis Rock recently debuted this style during the COVID-19 lockdown.
Clearly, 90s hairstyles were incredible, eye-catching, and quite vibrant in some cases. We hope that you have found one or two styles that you are willing to try out soon. If you are unsure about a specific hairdo, be sure to consult with your hairdresser.
Source: Legit