Jason Sudeikis bio: age, height, net worth, wife, kids, career
Jason Sudeikis is a remarkable film and television actor and clown from the United States of America. He is well-reputed for his notable primary roles in Horrible Bosses, We are the Millers, and The Angry Birds Movie among many others. While in Las Vegas, he took part in Second City as a regular stage performer. The actor has won several awards on several platforms for his outstanding performances.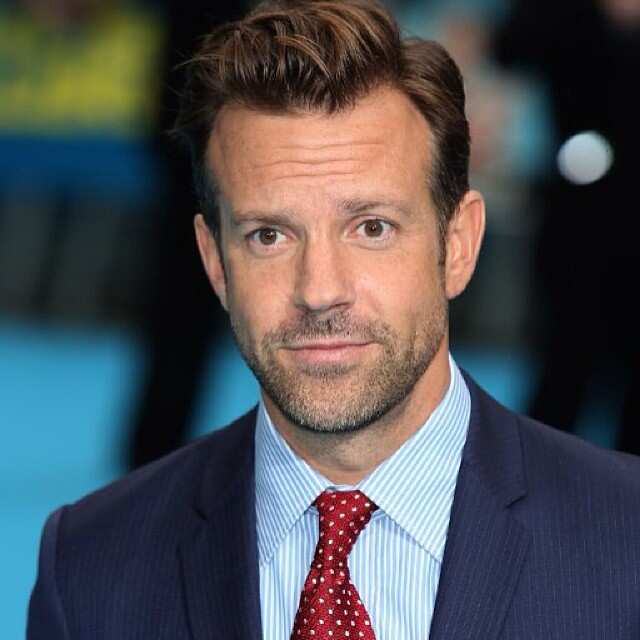 The celebrity has also worked as a screenwriter for Saturday Night Live for a decade starting from 2003 to 2013. While working in the show, he received several awards and nominations for qualifying as the best co-writer in the United States. In 2010, the celebrity starred in The Bounty Hunter, Mumford, and Hopeless Wanderer. He has always portrayed excellent acting skills alongside other celebrated actors.
Profile summary
Birth name: Daniel Jason Sudeikis
Celebrated name: Jason Sudeikis
Date of birth: September 18, 1975
Birthplace: Fairfax, Virginia, USA
Age: 44 years
Zodiac sign: Virgo
Height: 6 feet 1 inch
Weight: 82 Kgs
Eye color: Light Brown
Hair color: Brown
Nationality: American
Ethnicity: White
Marital status: Engaged
Profession: Actor
Instagram: jason_sudeikis
Background information
Jason was born on the 18th day of September 1975 to his father, Daniel Joseph Sudeikis, and mother, Kathryn Sudeikis. He was born in Virginia but raised in Overland Park, Kansas, alongside his two sisters Lindsay and Kristen. His mother worked as the American Society of Travel Agents' president while his father worked as a deputy president of business development in Kansas.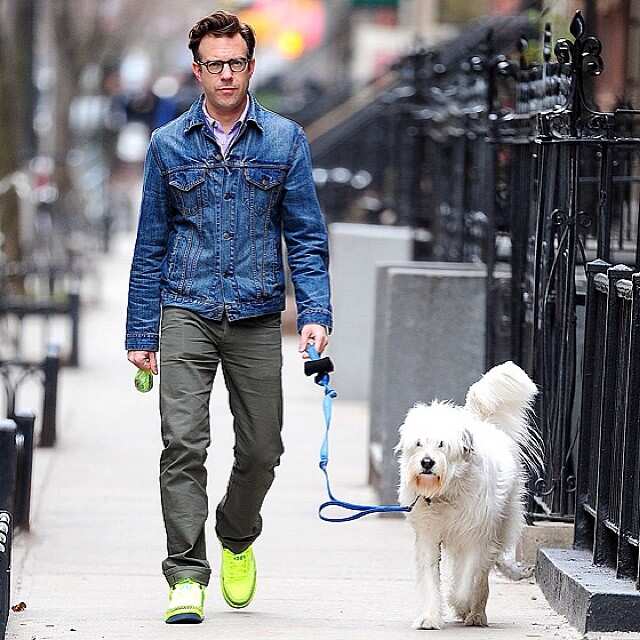 Jason Sudeikis young suffered from anosmia, a situation where he had not developed a sense of smell and taste at birth. He attended Shawnee Mission West High School and enrolled in Fort Scott Community College but dropped out to pursue his dream career. The young actor's great inspiration was his paternal uncle George Wendt, a famous actor who featured in Cheers as Norm Peterson.
Career
After his valediction from the drama college, Jason started performing in Kansas City at Comedy City. A few months later, he became a cast of The Second City Las Vegas. Working here exposed him to many entertainment platforms leading him to be a sketch writer at the Saturday Night Live. From 2007 to 2008, the celebrity made breakthrough performances in the film industry while filming in famous television series and movies. Some sources depict that the movies he featured in for the two years have been the best-selling since then.
Featuring in The Rocker, What Happens in Vegas, Meet Bill, The Ten, Watching the Detectives, and Grand Theft Auto IV made him popular globally. After acting as Dave Johnson in Downsizing, a 2017 film, he became a great inspiration for many actors in the film making industry. Also, he starred in a popular thriller, Driven, which became the fastest-selling film in early 2019. Interesting to note, in the same year, he was given the role to be a co-writer of Ted Laso for the Apple TV+.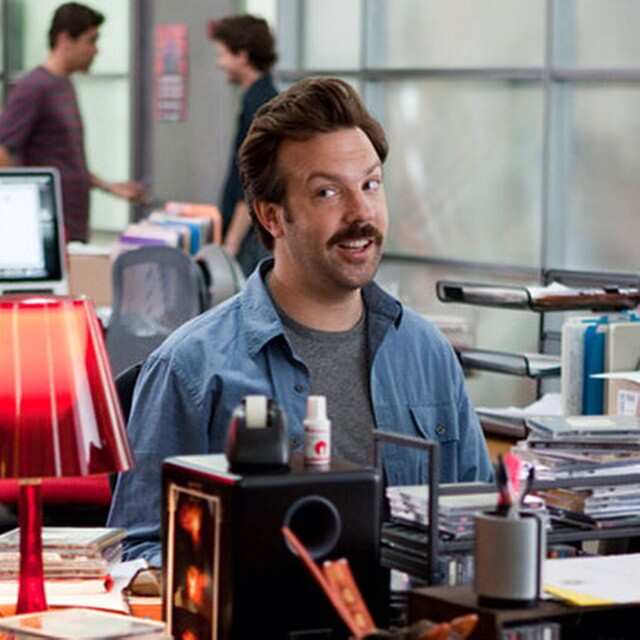 Jason Sudeikis movies and TV shows
The actor's unique acting skills have helped him secure many opportunities in most best-selling films in the entertainment industry. Since he debuted in the industry, he took part in different categories of movies such as animated comedies, romantic films, horrors, thrillers, and television films, among many others. Some of the films are Sleeping with Other People, The Angry Birds Movie, Kodachrome, Permission, and Driven.
Jason Sudeikis movies
Below is a list of some films that the Hollywood star has featured in:
In 1997-Alien Avengers II as Chester
In 2007-The Ten as Tony Costilla
In 2007-Watching the Detectives as Jonathan
In 2007-Meet Bill as Jim Whitman
In 2008-The Rocker as David Marshall
In 2008-Semi-Pro as Nacho Fan
In 2008-What Happens in Vegas as Mason
In 2010-The Bounty Hunter as Stewart
In 2010-Going the Distance as Box Saunders
In 2011-Hall Pass as Fred Searing
In 2011-A Good Old Fashioned Orgy as Eric Kepler
In 2011-Horrible Bosses as Kurt Buckman
In 2012-The Campaign as Mitch Wilson
In 2013-Movie 43as Fake Batman
In 2013-Drinking Buddies as Gene Dentler
In 2013-Epic voiced as Professor Bomba
In 2013-We're the Millers as David Clark
In 2014-Horrible Bosses 2 as Kurt Buckman
In 2015-Sleeping with Other People as Jake
In 2015-Tumbledown as Andrew McCabe
In 2016-Race as Larry Snyder
In 2016-Mother's Day as Bradley
In 2016-The Angry Birds Movie voiced as Red
In 2016-Masterminds as Michael Aaron Mike McKinney
In 2016-The Book of Love as Henry
In 2016-Colossal as Oscar
In 2017-Permission as Glenn
In 2017-Downsizing as Dave Johnson
In 2017-Kodachrome as Matt Ryder
In 2018-Driven as Jim Hoffman
In 2018-Next Gen voiced as Justin Pin/Ares
In 2019-Booksmart as Principal Jordan Brown
In 2019-The Angry Birds Movie 2 voiced as Red
Television shows
Enlisted below is some of the television series that the actor has acted in:
2003–2020-Saturday Night Live as writer
2007-Wainy Days as Handsome David Episode: Plugged
2007–2010-30 Rock as Floyd DeBarber
2008-Children's Hospital as Dr. Robert Bobby Fiscus
2008–2012-Saturday Night Live Weekend Update Thursday
2009–2013-The Cleveland Show voiced as Holt Ritcher and Terry Kimple
2010–2011-It's Always Sunny in Philadelphia as Peter Schmitty Schmidt
2011-2014-Portlandia as Aliki alongside Kim
2012–2013-Eastbound & Down as Shane Gerald alongside Cole Gerald
2013-Robot Chicken voiced as Badtz-Maru the Farmer Smurf Episode: Papercut to Aorta
2014-Garfunkel and Oates as Writer: Third Member
2015–2018-The Last Man on Earth as Mike Miller
2016-Great Minds with Dan Harmon as Thomas Edison Episode: Thomas Edison
2016–2017-Son of Zorn voiced as Zorn
2017–2018-Detroiters as Carter Grant and also as the executive producer
2018-Sideswiped as Dr. David Bennett Episode: Matching Up
2019-Double Dare as Himself
2019-SpongeBob Square Pants Episode: SpongeBob's Big Birthday Blowout
2019-Mega Man The Super Fighting Robot voiced as Spark Man alongside Napalm Man
2019-The Mangalorean as Biker Scout Trooper Episode: Chapter 8: Redemption
Theater performances
In 2016-Dead Poets Society as John Keating for the Classic Stage Company
Video games
In 2008-Grand Theft Auto IV as Richard Bastion
Music videos
In 2013-Hopeless Wanderer as Mumford and Sons
Awards and nominations
He qualified as a nominee for the People's Choice Awards for being the Favorite Movie Duo with Jennifer Aniston in We're the Millers in 2014.
He was nominated for the MTV Movie Awards for being the Best Comedic Performance in We're the Millers in 2014.
The actor was nominated for the Teen Choice Awards as the Choice Hissy Fit for We're the Millers in 2014.
The celebrity qualified for the MTV Movie Awards for WTF Moment with Charlie Day in Horrible Bosses 2 in 2015.
Jason was nominated for the Teen Choice Awards for being the Choice Movie: Hissy Fit in The Angry Birds Movie in 2016.
He qualified for the Nickelodeon Kids' Choice Awards for voicing in the Most Wanted Pet-The Angry Birds Movie in 2017.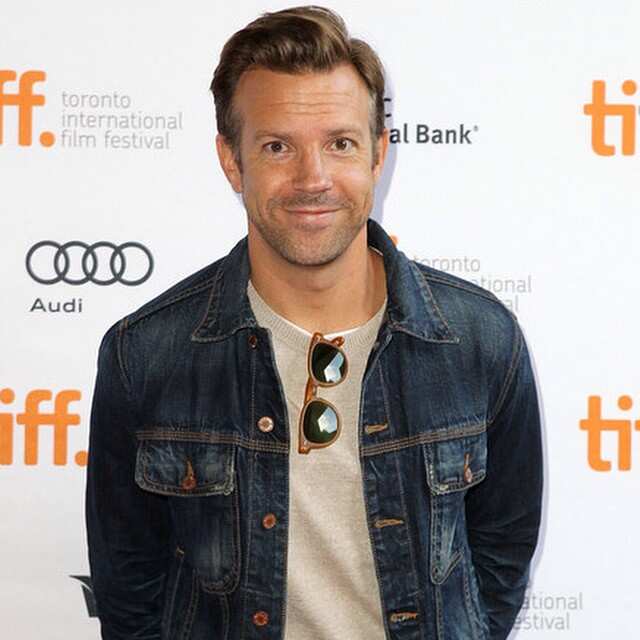 Facts about the actor Jason Sudeikis
Jason Sudeikis kids have an age difference of two years.
Despite being a well-known actor, the celebrity has been a great basketball player for the NBA All-Star Celebrity Game in 2011 and 2016.
He is an active participant in charity work, working with many celebrities in Kansas City, having formed the Big Slick, which has operated for more than a decade.
The Big Slick Organization has thrived in helping the less fortunate in society by raising a total of 6 million dollars for the Children's Mercy Cancer Center Hospital.
Jason Sudeikis height is 6 feet 1 inch.
Olivia Wilde and Jason Sudeikis are still active in the film industry living a happy married life while bringing up their two kids with love.
Jason Sudeikis SNL star quit the show without bidding goodbye to his all-time fans in 2013.
Who is Jason Sudeikis wife?
The celebrity met his first love while still in the film industry. The couple tied their nuptial knots in 2004 after dating for five years. Unfortunately, they parted ways in 2008 and officiated their divorce in February 2010. Although the actor suffered mentally and psychologically, he managed to recover from the heartbreaking moment.
The actor started dating Olivia in 2011, a few months after his divorce with Kay. After dating for a while, the couple got married in January 2013. However, they did not publicize their wedding. Jason Sudeikis Olivia Wilde union, which seems to be perfect, is blessed with two children. Olivia Wilde Jason Sudeikis son is called Otis Alexander, who was born on April 20, 2014, as their first child. The boy resembles his father in all dimensions. Their daughter, Daisy Josephine, was born on 11th October 2016. Jason Sudeikis age is 44 years while his wife is 36 years as of 2020.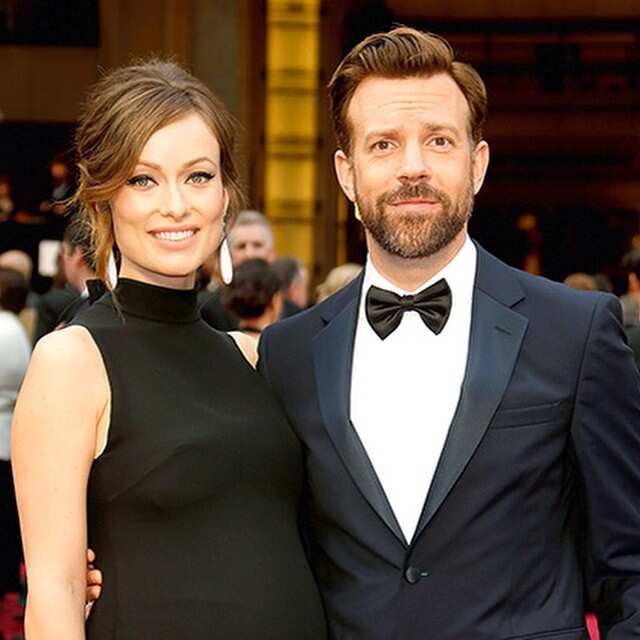 Jason Sudeikis and Olivia Wilde latest news
On February 16, 2020, the Sudeikis family was spotted having fun in a park in the Silver Lake neighborhood of Los Angeles on a weekend. The family was having the entire park to themselves as all Los Angeles residents stay indoors in fear of the COVID-19 world pandemic. The parents had to do the favor their kids asked for because they rarely have time to go for picnics with them. The family had much fun at the Harlem Globetrotters Game as they also played soccer with their fluffy white dog. The children's nanny had also accompanied the family to ensure they had all the necessities for their picnic.
How much is Jason Sudeikis net worth?
The Saturday Night Live co-host and actor has done a commendable job in the entertainment industry. He has been passionate about anything he does in his entire career life. This has helped him secure a gross net worth of 10 million dollars. The fact that the celebrity is in his early 40's is a good indicator that his wealth will increase as long as he does not quit acting. Furthermore, he is a generous actor who has always supported the less fortunate in society through his charity work.
Jason Sudeikis is one of the widely recognized Hollywood icons in the film and entertainment industry. He has made tremendous achievements in his entire career life, among other celebrated American actors. Pursuing the same career as his wife is also considered as one of his most significant accomplishments because she is a source of encouragement to him. The celebrity has been a great inspiration and role model for many upcoming youngsters in the film industry. Much is highly expected from the personality who is still an active actor and film co-writer.
Source: Legit.ng