Linda Kozlowski bio: Age, net worth, where is she now?
Linda Kozlowski is a former actress well known for her portrayal of the character of Sue Charlton in the Crocodile Dundee franchise. The lady's career blossomed in the year 1981, but by 2001, she had already quit the profession. Where is Linda Kozlowski today?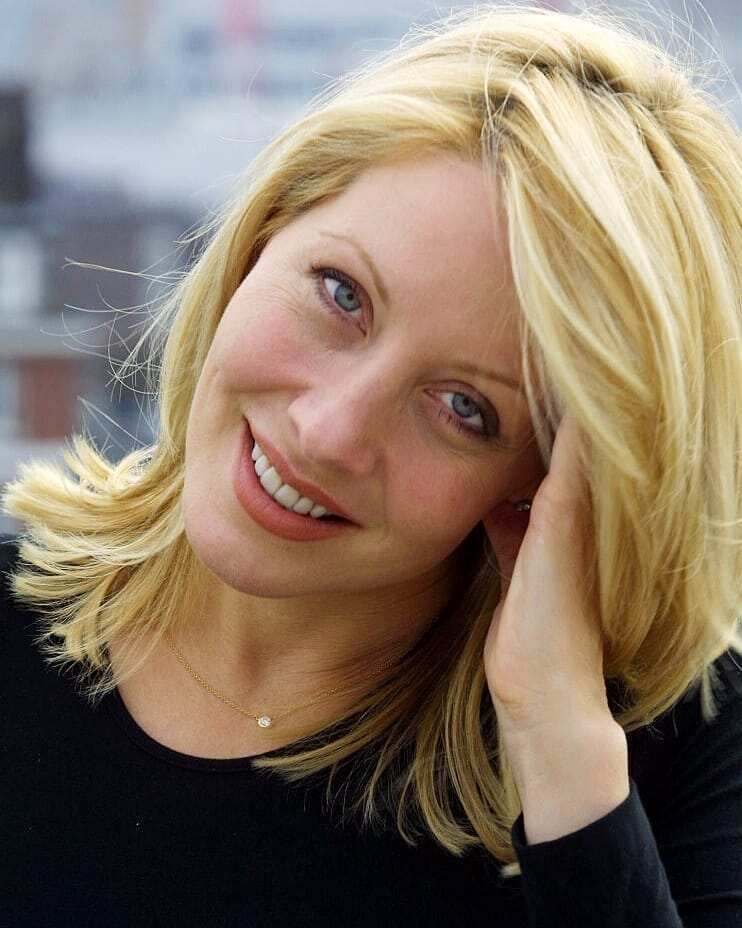 Linda was a celebrated actress whose roles in films endeared her to many. Despite her flourishing career, the actress decided to quit acting. Why did she make this decision?
Profile summary
Birthdate: January 7th, 1958
Birthplace: Fairfield, Connecticut, USA
Linda Kozlowski age: 62 years old
Zodiac sign: Capricorn
Height: 5 feet 7 inches (1.7 meters or 170 centimeters)
Weight: 59 kilograms
Body measurements: 35-25-35 inches
Bra size: 35B
Shoe size: 10 US
Hair color: Blonde
Eye color: Blue
Alma mater: The Juilliard School
Nationality: American
Heritage: Polish-American
Parents: Stanley M. Kozlowski and Helen E. Parniawski
Current spouse: Moulay Hafid Baba (got married in 2017)
Ex-husband: Paul Hogan (May 3rd, 1990 - July 23rd, 2014)
Children: 1, Chance (born in 1998)
Religion: Christian
Early life
Linda Kozlowski was born on January 7th in the year 1958 to parents Stanley M. Kozlowski and Helen E. Parniawski. At the moment, she is 62 years old.
She was born in Fairfield, Connecticut, in the United States of America. Details about her family are scanty.
For her education, Linda Kozlowski young graduated from Fairfield's Andrew Warde High School in the year 1976. She then attended The Juilliard School, where she trained as an opera singer.
She graduated from Juilliard's drama division in the year 1981. She graduated with a Bachelor of Fine Arts degree.
An interesting fact about the former actress's educational history is that when she was at Juilliard, she was classmates with Val Kilmer. Val is a celebrated American actor, musician, and artist famous for the roles he played in Kiss Kiss Bang Bang (2005), The Doors (1991), The Saint (1997), The Salton Sea (2002), and many more.
Body measurements
Linda has the hourglass body type. She is quite an attractive lady, and she keeps fit by regularly working out. In 2017, it was reported that in order to maintain her beauty, Linda underwent cryogenic treatment every day.
As for her height, Linda is 5 ft 7 inches tall. This translates to either 170 centimeters or 1.7 meters.
Linda Kozlowski hot body weighs approximately 59 kilograms, and her body measurements are 35-25-35 inches.
Career
Her career began in the theatre in New York. In the year 1981, she starred in an off-Broadway play titled How It All Began. She also acted as Miss Forsythe in a Broadway production titled Death of a Salesman.
She made her screen debut in the year 1982 in the television series known as Nurse.
Linda Kozlowski movies and TV shows
Here is the list of the productions Linda took part in plus the roles she played in each one of them.
Movies
Crocodile Dundee in Los Angeles (2001) - Sue Charlton
Shaughnessy (1996) - Marla
Village of the Damned (1995) - Jill McGowan
Zorn (1994) - Emilie Bartlett
Backstreet Justice (1994) - Keri Finnegan
The Neighbor (1993) - Mary / Mrs. Hatch
Almost an Angel (1990) - Rose Garner
Crocodile Dundee II (1988) - Sue Charlton
Pass the Ammo (1988) - Claire
Crocodile Dundee (1986) - Sue Charlton
Death of a Salesman (1985) - Miss Forsythe
TV series
Favorite Son (1988) - Sally Crain
Nurse (1982) - Julie Dean
Awards
During her time in the entertainment industry, Kozlowski was nominated for two awards. They are:
A 1987 Golden Globe nomination for the Best Performance by an Actress in a Supporting Role in a Motion Picture award for her role in Crocodile Dundee (1986).
A 1988 Bravo Otto nomination for the Best Actress (Schauspielerin) award.
Personal life
Linda met Paul Hogan when they were shooting Crocodile Dundee. Paul Hogan's character was Michael Dundee, who was Linda's on-screen romance partner.
Their undeniable chemistry shifted to real life. At that time, Paul was still married to his first wife, Noelene Edwards, and had five kids. Due to this, Paul and Linda's relationship was highly criticized.
Paul had gotten married to Noelene in 1958. They got divorced in 1981 and got married again in 1982 before finally calling it quits in 1986.
Paul Hogan and Linda Kozlowski got married on 5th May in 1990. Their wedding took place in Sydney, Australia. As a wedding gift, Paul gave Linda a $2 million mansion that he had custom-built for her.
The wedding ceremony had about 100 guests, and due to the couple's celebrity status, reporters were banned from the ceremony.
In 1998, Linda gave birth to Chance, her son with Paul.
Are Paul Hogan and Linda Kozlowski still together? No. Their marriage lasted for over 23 years, as they got divorced in 2014. The divorce was finalized on July 23rd, 2014.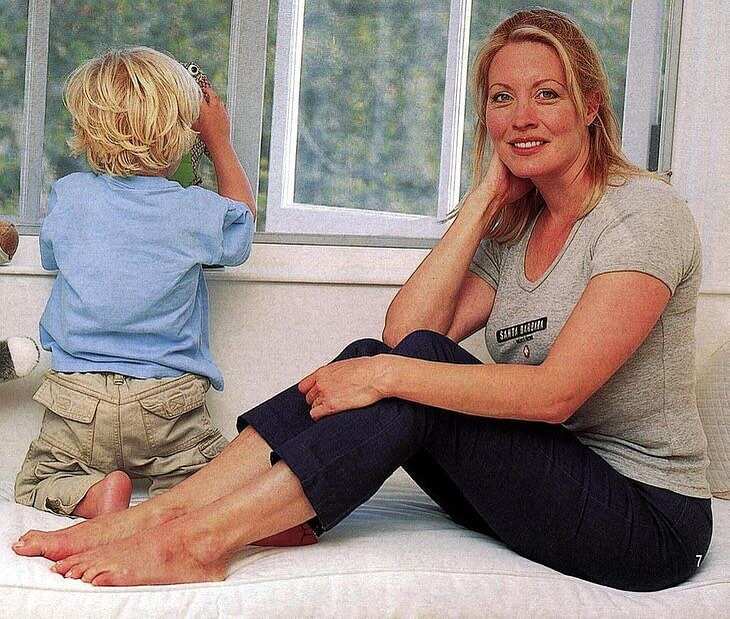 Why did they get divorced?
Linda filed for divorce from Paul in 2013, citing irreconcilable differences. However, there is more than meets the eye, and this is not the actual reason why the two parted ways.
As reported, one of the major things that led to the dissolution of the marriage was the fact that the two had drifted apart, owing to the fact that they had no shared interests. Once, Paul stated:
"We were opposites and we were attracted to each other for a long time. Opposites in everything.
Another thing that contributed to the end of their marriage was the fact that Linda was tired of being in Paul's shadow.
Details of the divorce settlement
According to the divorce settlement:
Paul Hogan was to retain all the rights to his Crocodile Dundee character and the film company as well.
Linda got a one-off payment of $6.25 million.
Linda and Paul were to share custody of their son, Chance.
None of the parties involved would be required to pay child or spousal support.
Linda would be allowed to live in their Los Angeles home for a period of four years or until she got remarried, whichever came first.
Despite their divorce, the two are still close friends. In 2019, Linda was reportedly begging Paul to quit smoking and badgering him to have regular health check-ups, which confirms the fact that the two are still pretty close and she still cares for him.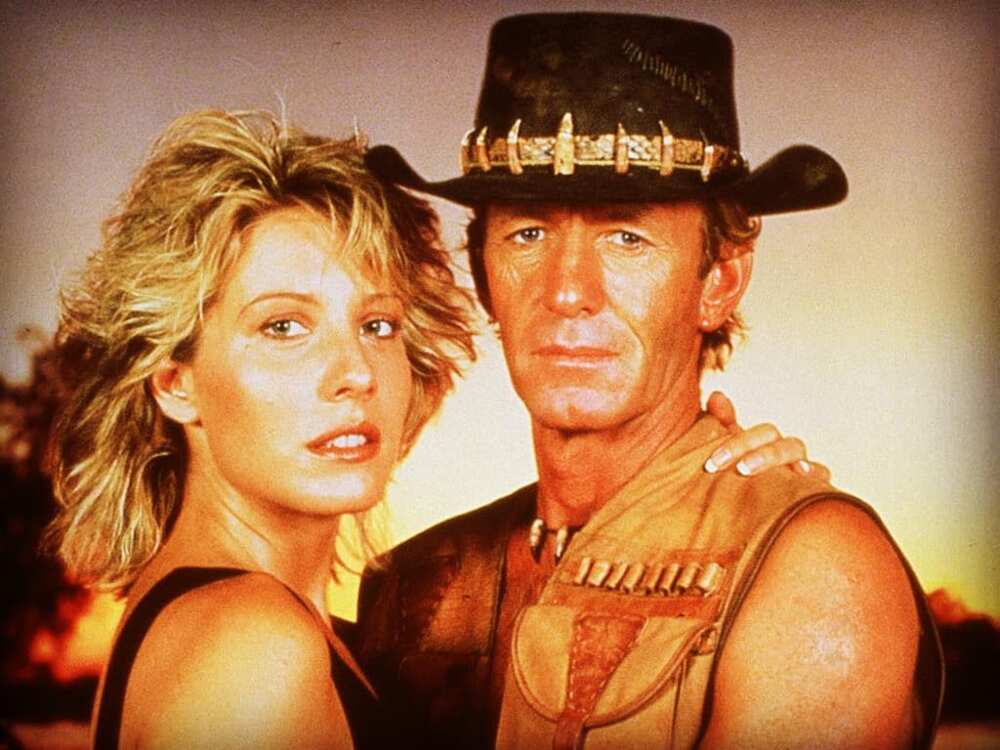 Who is Linda Kozlowski married to?
In 2017, it was reported that Linda had gotten married to Moulay Hafid Baba, a Moroccan tour guide. The two had been in a relationship shortly after her divorce from Paul. They met in 2013 through their film production friends.
They were rumored to have a wedding in December 2017 after they were spotted wearing gold bands.
In 2014, Linda and Moulay co-founded Dream My Destiny, a Moroccan tour company.
In 2018, it was reported that Linda and Moulay would be relocating from the USA to Morocco in order to set up a home there.
Linda lives in Morocco with her beau, but she often visits the United States of America to see her son.
Is Chance a troubled child?
In 2015, Chance was spotted smoking a bong in his dad's balcony. The young lad has also been rumored to have an obsession with Satan and has also been seen smoking suspicious cigarettes.
Once, he went on a social media rant, where he voiced his aversion to guns and also urged Donald Trump's supporters to meet him so he could beat them to death.
Chance's behavior made people assume that he spent all of his time with Paul and never got to see his mother. Linda, however, reported that she is often in Los Angeles to spend time with her son and that Chance preferred his father's house as it had an awesome teenage hangout room.
Linda Kozlowski net worth
How much is Linda Kozlowski worth? The former actress boasts of a net worth of $10 million, which is as a result of her booming real estate business.
Linda reportedly bought three Venice beachfront properties with her $6.25 million divorce settlement. The properties have been dubbed Silicon Beach as they are known to attract tech CEOs. This has also earned Linda a nickname of her own - Queen of Silicon Beach.
She sold one of the properties for $1.9 million so that she could buy a $2 million home that she has since rented out.
Where is Linda Kozlowski now?
Linda is currently running her tour company, Dream My Destiny, alongside her beau in Morocco.
Why did Linda Kozlowski stop acting?
Linda turned down roles after Crocodile Dundee as the roles she was getting did not really appeal to her - she was being cast as the girlfriend to the lead character.
She hated the roles she was getting so much that she was even getting an ulcer from filming them. She then had to decide between her career and her health, and the latter won.
Despite leaving the acting industry, Linda Kozlowski is still one to look up to. She was a successful actress, but when it came to choosing between her heath and career, she chose her heath, something that many artists are unable to do.
Source: Legit.ng