Rhea Perlman bio: age, height, net worth, husband, children
Actress Rhea Perlman often portrays funny characters. She is known by many as waitress Carla Tortelli from the TV series titled Cheers that aired from 1982 to 1993. She is an Emmy Award winner and a Golden Globe Award nominee.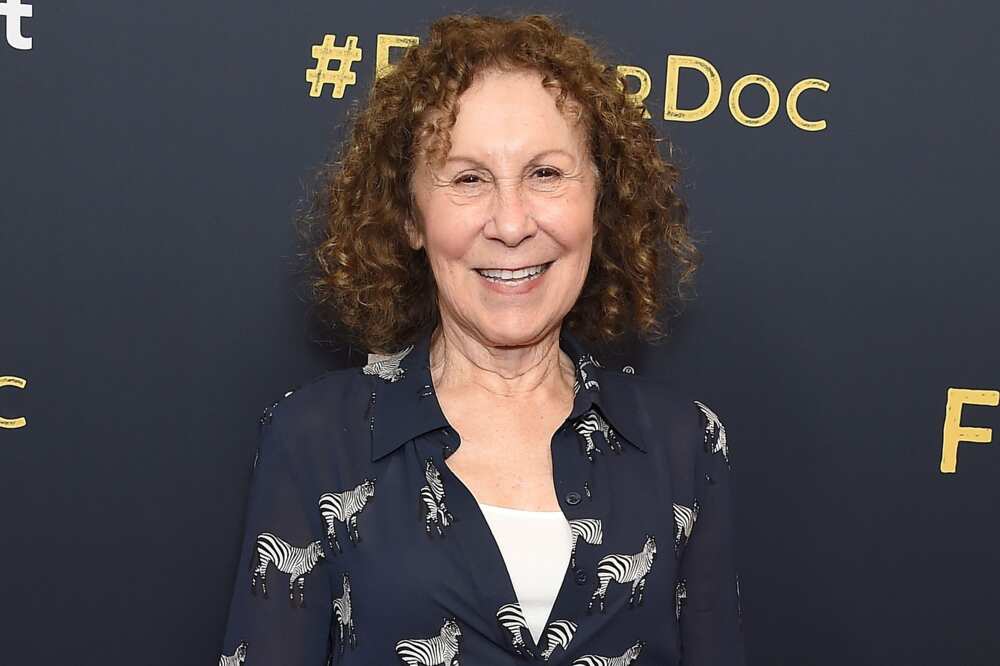 The actress was born on the 31st of March 1948 in Coney Island, Brooklyn, New York City. Her nationality is American, Aries is her Zodiac sign, and she has Polish and Russian ancestry.
Profile summary
Name: Rhea Perlman
Date of birth: 31st of March 1948
Place of birth: Coney Island, Brooklyn, New York City
Nationality: American
Zodiac sign: Aries
Ancestry: Polish-Russian
Height: 5 feet 1 inch
Weight: 49 kilograms (108 pounds)
Eye color: Dark brown
Hair color: Light brown
Husband: Danny DeVito
Children: Jacob Daniel, Lucy, and Grace Fan DeVito
Alma mater: Hunter College
Profession: Actress
The early life of Rhea Perlman
The actress' mother, Adele, worked as a bookkeeper while Philip Perlman, her father, was a manager at a doll parts factory. She has a younger sister named Heide, who works as a television writer, story editor, and producer.
Rhea Perlman young years were spent in Bensonhurst, Brooklyn, together with her family. In the mid-1980s, her parents relocated to Los Angeles. Philip joined the cast of Cheers as Phil.
How old is Rhea Perlman? Presently, Rhea Perlman age is 72 years. Is Rhea Perlman related to Ron Perlman? Although the two share a surname, they are not related.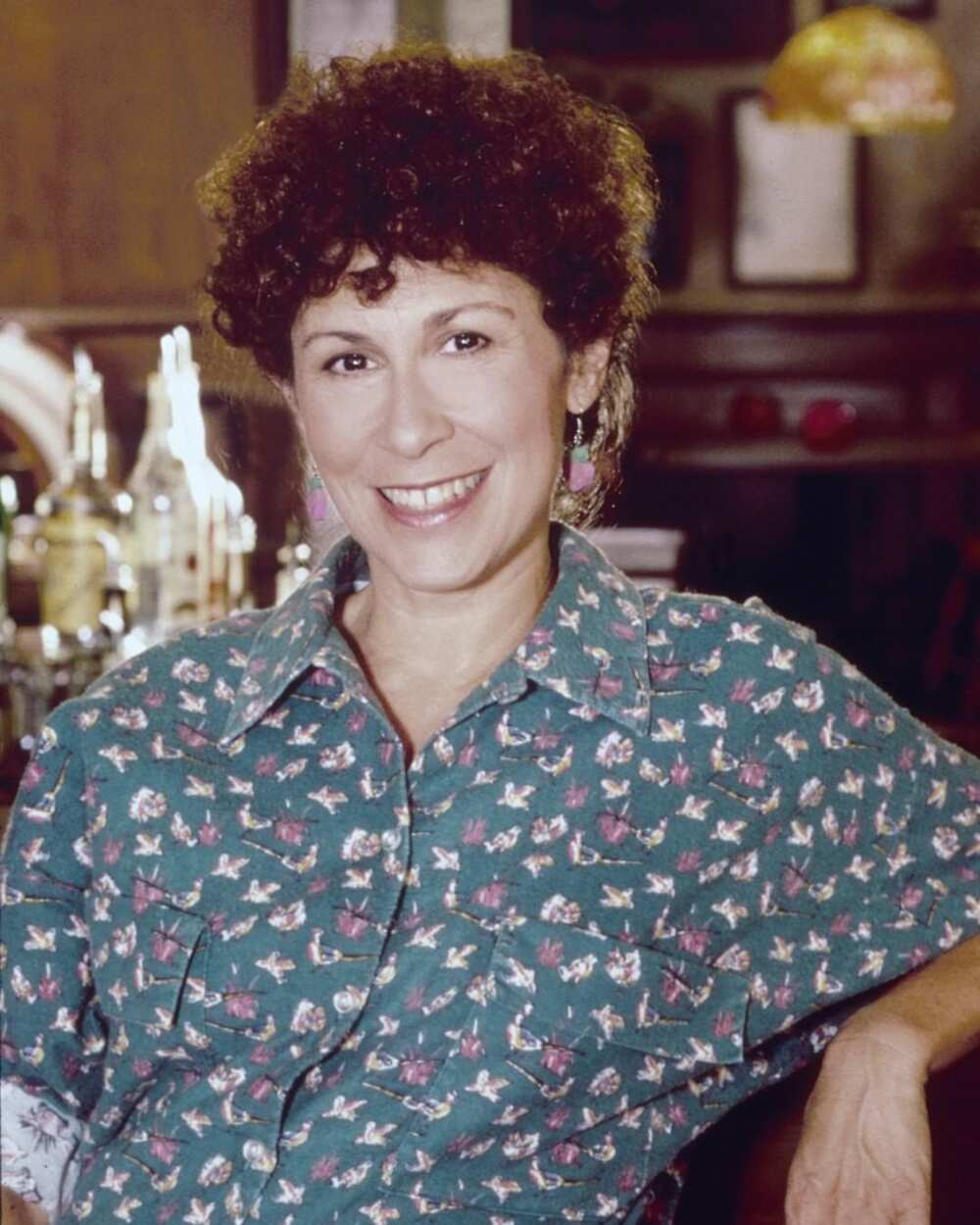 Educational background
Young Rhea Perlman studied at Hunter College in New York. She graduated with a Bachelor of Arts degree in Drama in 1968.
Rhea Perlman height and weight
How tall is Rhea Perlman? The actress is 5 feet 1 inch (155 centimeters/ 1.55 meters) tall and has a slim build. She weighs about 49 kilograms (108 pounds.)
She has dark brown eyes and light brown hair.
Career
The actress started her career with a cameo role in the Broadway film titled Dracula Sabbat in 1970. In 1972, she bagged a role in the movie titled Hot Dogs for Gauguin and the production titled Up – An Uppity Revue.
The latter was one of the several productions in which both Danny DeVito and Rhea Perlman starred in together.
Since then, she has featured in numerous movies and television shows. In most Rhea Perlman movies and TV shows, she portrays funny characters.
Movies
Some of the movies in which the actress has starred are:
Stalk the Wild Child (1976): She portrayed the character of Jean in this television movie.
Mary Jane Harper Cried Last Night (1977): She portrayed the character of Judy.
Intimate Strangers (1977): She was Barbara.
Secret Cutting (2000): She acted as Dr. Parella.
Other People's Business (2003): She was Mrs. Wabash in this television movie.
Love Comes Lately (2007): She was Reisel.
The Sessions (2008): She was Sister Agatha.
The Manzanis (2012): She acted as Camille.
Lemon (2017): She portrayed the character of Esther.
Saving Flora (2018): She was Gabriella.
Poms (2019): She starred as Alice.
Funny Face (2020): She was Fernie in this movie.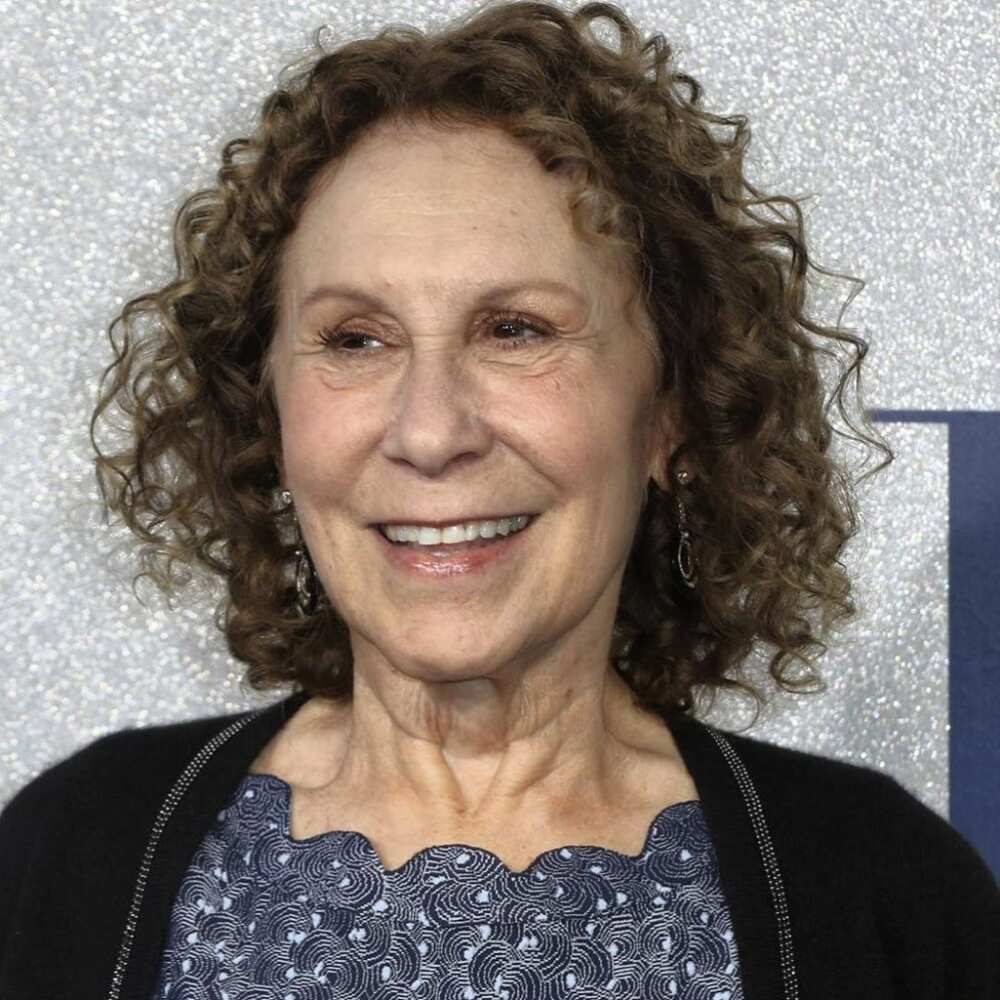 Television shows
Some of the TV series in which the actress has featured are:
Angie (1980): She was Betsy in the episode titled Angie and Brad's Close Encounter.
Taxi (1978-1982): She featured in six episodes as Zena Sherman.
Cheers (1982-1993): She was Carla Tortelli/ Annette Lozupone/ Carla LeBec in 270 episodes.
Amazing Stories (1986): She was Lois in the episode titled The Wedding Ring.
Shooter (2018): She was Supreme Court Justice Gibson in the episodes titled Red Light and Patron Saint.
ABC Afterschool Specials (1988): She was Aunt Dee in one episode.
The Critic (1995): She was Ardeth in two episodes.
Pearl (1996-1997): She was Pearl Caraldo in 22 episodes.
Harley Quinn (2019): She was the voice of Golda in one episode.
The Goldbergs (2019): She was in the episode titled Food in a Geoffy as Margot Letien.
Awards
The actress has been nominated for 19 awards, and she has won several. The awards she has bagged are:
In 1984, 1985, 1986 and 1989, she won the Outstanding Supporting Actress in a Comedy Series Primetime Emmy Award for her work in Cheers.
In 1985, she won the Best Supporting Actress in a Quality Comedy Series Q Award for her work in Cheers.
In 1989, she won the Funniest Supporting Female Performer in a TV Series American Comedy Award for her work in Cheers.
In 2006, she won the Legend Award, alongside John Ratzenberger, Ted Danson, and Shelley Long for their work in Cheers.
What is Rhea Perlman worth?
Rhea Perlman net worth has an estimated net worth of $50 million.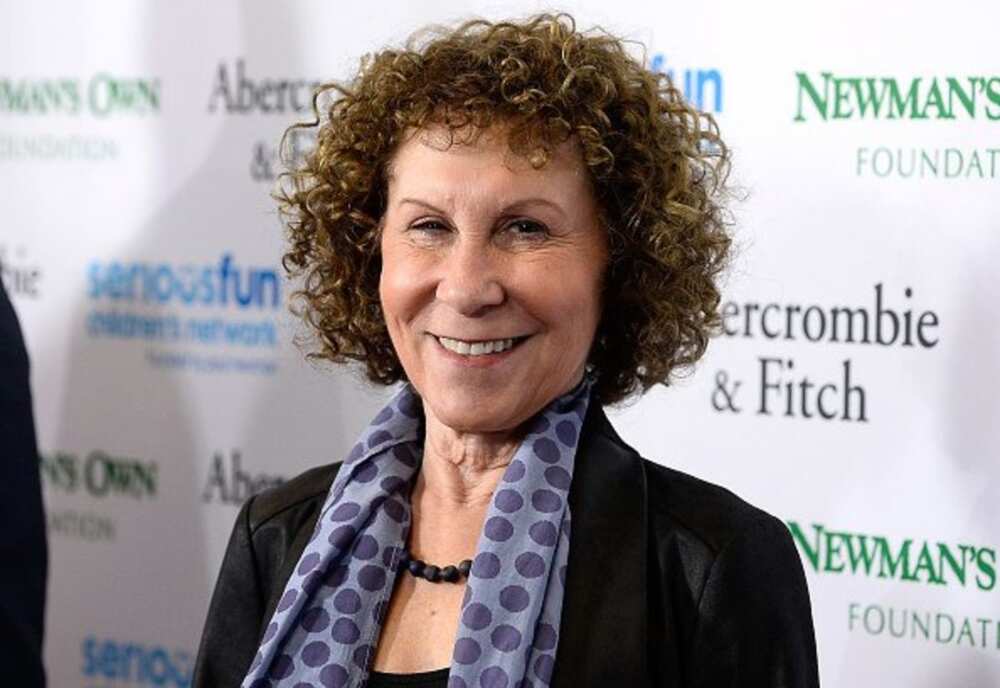 Who is Rhea Perlman married to?
The actress is married to actor Danny DeVito, whom she first met on the 17th of January 1971. Rhea Perlman and Danny DeVito fell in love and moved in together after two weeks.
The Danny DeVito Rhea Perlman relationship thrived, and the couple got married on the 28th of January 1982. In the union, they bore three children.
The names of Rhea Perlman children are Jacob Daniel DeVito, Grace Fan DeVito, and Lucy DeVito.
DeVito is a staunch Catholic, while the actress is Jewish. Rhea Perlman kids grew up celebrating both Jewish and Catholic religious holidays because their parents did not give them a religious identity.
The family of five resided in both Beverly Hills, California and Interlaken, New Jersey. Rhea Perlman husband suffers from Fairbank's disease (multiple epiphyseal dysplasia) hence his short stature.
Are Danny DeVito and Rhea Perlman still married? Yes, they are. In October 2012, the couple separated, but in March 2013, it was indicated that they had reconciled.
The Rhea Perlman Danny DeVito relationship hit the rocks afterwards, and they separated again in March 2017. Their split was amicable, and they have no plans of getting divorced.
Social media
The actress has an Instagram account with 16.7k followers and a Twitter account with 11.3k followers.
Rhea Perlman is a talented actress who often portrays funny characters in films and television series. The award-winning actress continues to make an indelible mark the entertainment industry.
Source: Legit.ng