Melissa McKnight biography: Who is Matt LeBlanc's ex wife?
Melissa McKnight is an actress and former model who is popularly known as Matt LeBlanc ex wife. The actress is well known for her appearances in Triangles and Tribulations (2001), VH1: All Access (2001), and The 31st Annual People's Choice Awards (2005).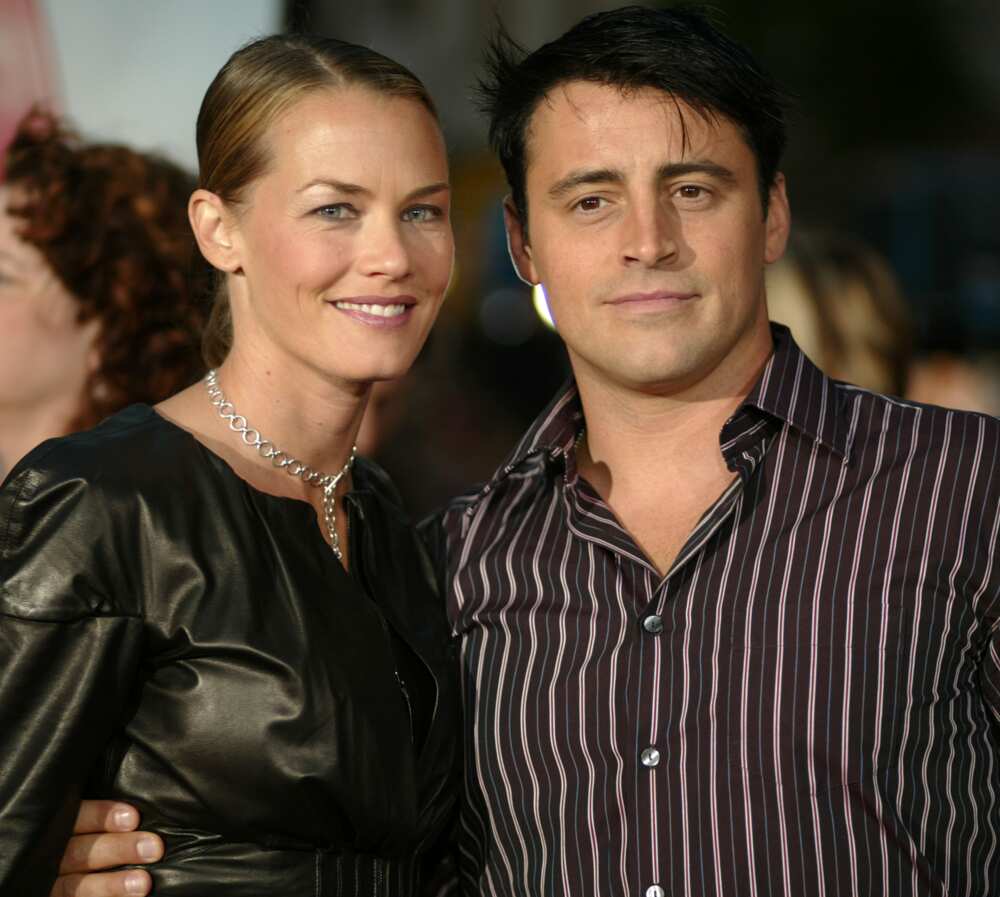 Missy McKnight, as she is popularly known, was a popular model who graced the covers of various magazines back in the day. Her popularity increased when she and Matt LeBlanc from Friends became an item, making many people refer to her as Matt LeBlanc's wife, but what else do you know about her? Here is her complete biography.
Profile summary
Birth name: Melissa Sue McKnight
Date of birth: March 10th, 1965
Zodiac sign: Pisces
Nationality: American-English (dual citizenship)
Height: 5 feet 9 inches
Weight: 53 kilograms
Hair colour: Blonde
Eye colour: Blue
Net worth: $60,000
Melissa McKnight age
Missy was born on March 10th, 1965, in England; at the moment, she is 55 years old.
She was born in England but moved to the USA when she was young and acquired dual citizenship.
Career
She started out as a model, featuring in many beauty campaigns and magazines such as Elle, Cosmopolitan, and Vogue as a cover girl.
As an actress, Missy has featured in:
Triangles and Tribulations (Video) as Walking Girl in 2001.
VH1: All Access (TV series) as herself in the episode titled Celeb Breakups & Scandals (2006).
The 31st Annual People's Choice Awards as herself in 2005.
Dating history
Before marrying Matt, Missy was married to filmmaker Anthony Robert Esposito. The two got hitched at a private wedding ceremony in 1990.
The Anthony Esposito Melissa McKnight marriage lasted from 1990 to 1996. During this time, the couple had two kids: Tyler Esposito, born in 1991, and Jacqueline Esposito, born in 1995.
Missy and Anthony separated due to irreconcilable differences.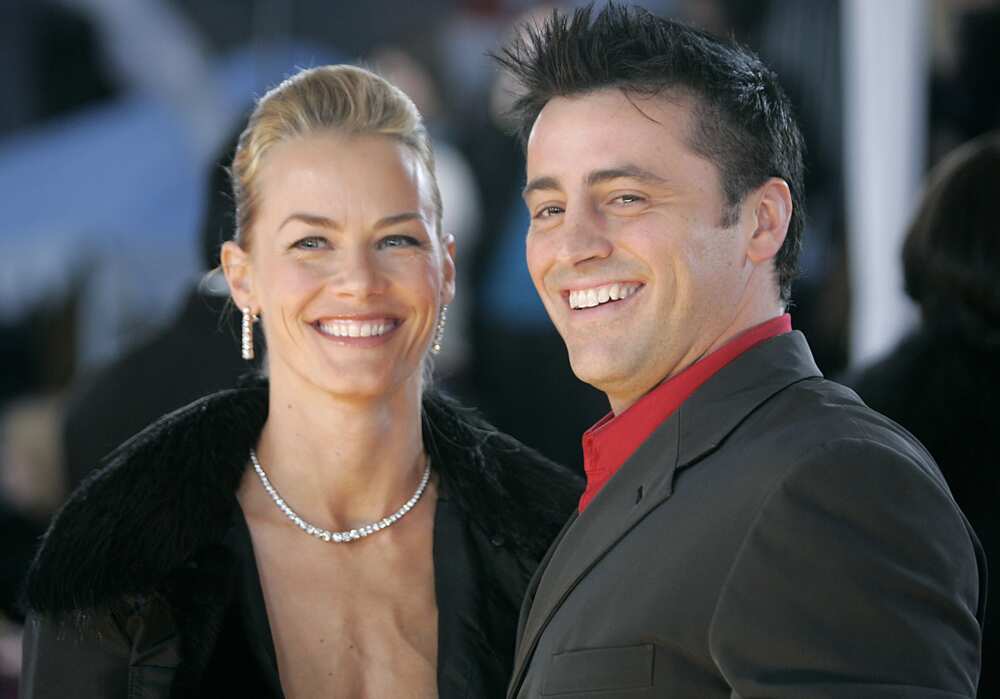 The Matt LeBlanc Melissa McKnight relationship
The two met in 1997 through Kelly Phillips and her husband Lou Diamond Phillips. After dating for a year, the Friends actor proposed to her.
They got married on May 3rd, 2003, on an oceanfront bluff in Kauai, Hawaii, in front of about 150 guests, including Jennifer Aniston, Lisa Kudrow, and Courteney Cox.
After the wedding, Matt LeBlanc and wife settled down in Encino, California.
On February 8th, 2004, Matt LeBlanc wife, who was 38 years old at the time, gave birth to a baby girl, Marina Pearl LeBlanc.
Sadly, Marina was diagnosed with a rare brain disorder known as Cortical Dysplasia when she was 11 months old.
The condition affected her vocal cords and ability to walk, and made the baby suffer terrible seizures.
Marina's diagnosis was intensely painful for Matt LeBlanc, who decided to prioritize her health over the immense fame and popularity he had gathered through Friends. He told Telegraph UK:
"I didn't feel like being funny. I had a lot going on in my personal life....I knew I wasn't missing out on anything. I had dabbled with the celebrity world. I'd partied a bit. But there wasn't anything there that could fulfill me. I mean, I have beers in the fridge at home"
After a year-long treatment regime, Marina made a recovery. Today, Marina enjoys quality time with her dad, and they even watch Friends together. As Matt told Express UK:
"It's still on all the time, so we'll stop and watch it if we're channel surfing and it pops up. She loves to ask me questions about it. She'll say: 'Was that real? Did you really eat that? What did that taste like? Ooh, you ate that off the floor? That's gross! You're so funny, Dad...It's fun to sit and watch it with her. She used to call it The Joey Tribbiani Show – but now she knows to call it Friends."
Divorce
Missy ceased being Matt LeBlanc spouse on 6th October 2006, which was when the couple divorced.
Their divorce was caused by LeBlanc's alleged continuous infidelity and womanizing behaviours (which are interestingly similar to those of his Friends character Joey).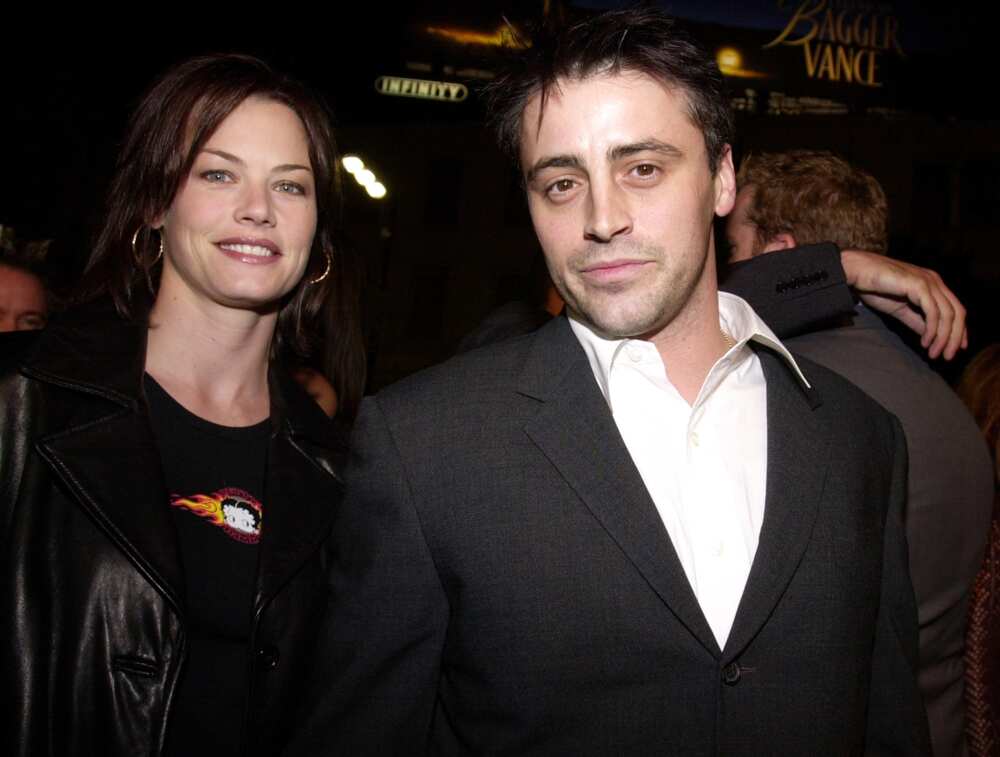 Melissa McKnight net worth
According to Net Worth Planet, the former model has a net worth of 60,000USD.
Today, Melissa McKnight and Matt LeBlanc share joint custody of their daughter, Marina Pearl LeBlanc. Although Missy is no longer in the spotlight, she will always be remembered as the woman who once held Matt's heart.
READ ALSO: Friends quiz: the ultimate Friends trivia game
Legit.ng created an amazing Friends that any Friends expert should be able to ace with no difficulty. Friends is an American sitcom series that aired from 1994 to 2004. The show ran for 10 seasons and had a cast with actors such as Jennifer Aniston, Matt LeBlanc, and Mathew Perry.
If you can cope with all the questions in this Friends quiz, then you are a true fan of the hugely popular series. Most of the questions require a keen eye and sharp memory to get right.
Source: Legit.ng