Jeremy Meeks bio: modelling career, net worth, partner
Jeremy Meeks is an American model who was a former member of the Crips gang. He rose to prominence after police sent out his mug shot on social media after his arrest. The model's good looks instantly earned him the nickname 'hot felon'. He was jailed at the Mendota Federal Correctional Institution up to the time of his release, after which he began his modelling career.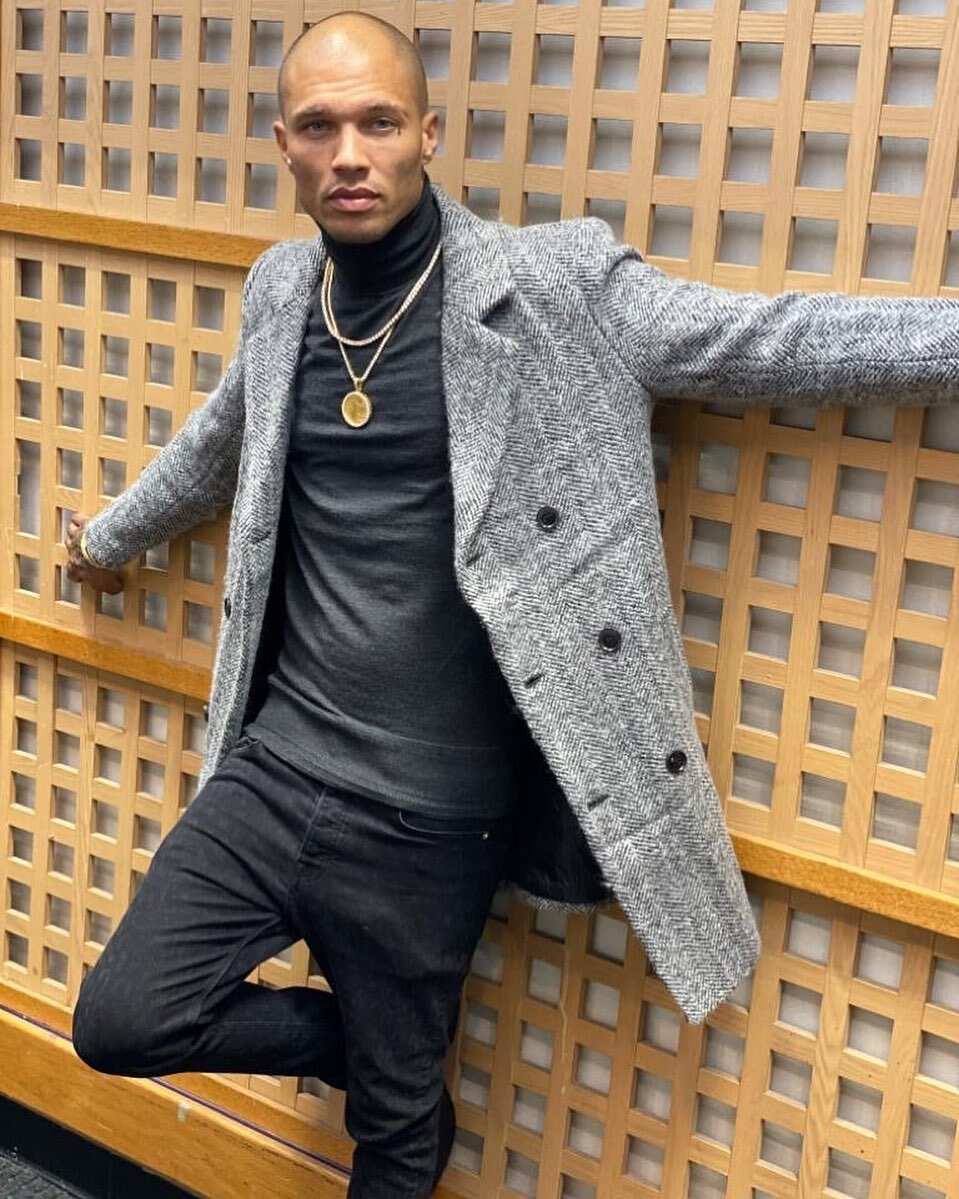 How old is Jeremy Meeks? The model was born on 7th February 1984 to parents Katherine Angier and Raymond Meeks. He grew up along his siblings, Leanne, Bryan and Emery. The model was introduced to heroin at a very young age and attributed his difficult childhood to some of the decisions he has had to make in life.
Profile summary
Name: Jeremy Meeks
Date of birth: 7th February 1984
Age: 35 years
Birthplace: Stockton, California, USA
Profession: Model
Nationality: American
Parents: Katherine Angier and Raymond
Height: 6 feet
Net worth: $5 million
Who is Jeremy Meeks father?
According to the model, his father, Raymond, was a heroin addict. He further describes his childhood as having been quite dark. His father was charged for murdering his wife's best friend, Laura. This happened when Raymond was looking for his family and Laura happened to be the only one who knew their whereabouts.
In 1984, Raymond was jailed for the murder of Laura. During the first trial, the jury chose a hung verdict while the second trial ended with a guilty verdict for the criminal offence of first-degree murder. He received a 45-year jail sentence but was released in 2017 after serving 33 years in jail.
Jeremy Meeks girlfriend
In 2017, the model began dating Chloe Green, the daughter of a wealthy British businessman known as Sir Philip Green. In 2018, the two welcomed their first baby, known as Jayden. However, there have been recent rumours surrounding an end to the Jeremy Meeks Chloe Green relationship. In August 2019, the model denied rumours that he had split from Chloe. When asked about the status of their relationship, he insisted that the Chloe Green Jeremy Meeks relationship was still intact.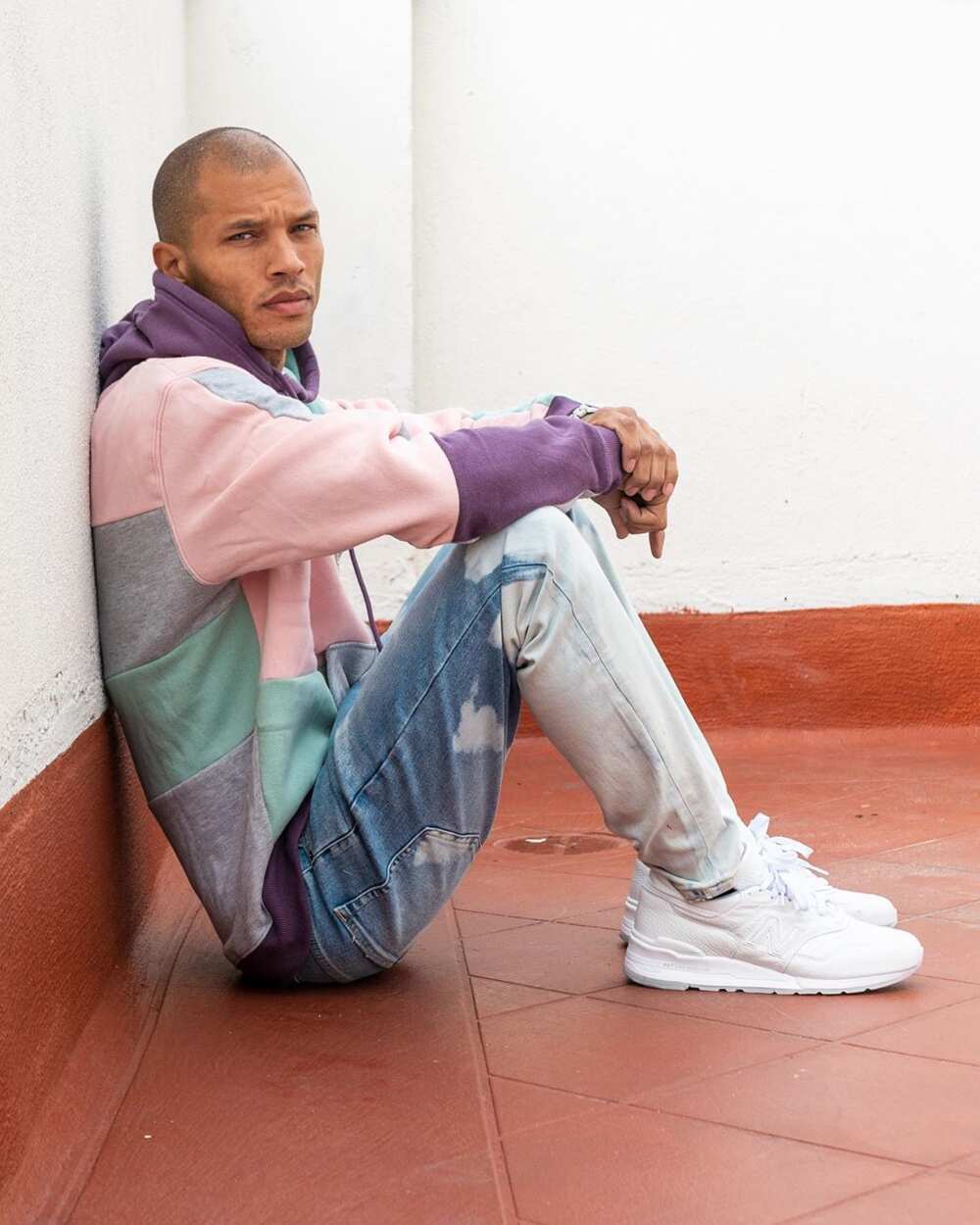 It was later rumoured that Jeremy Meeks and Chloe Green had split months before the breakup reports surfaced. The duo was apparently in an on-and-off relationship with Chloe often appearing in public without her engagement ring. Green was allegedly pictured getting cosy with Rommy Gianni, a polo captain from Monaco.
He, on the other hand, was recently spotted in the company of Erica Peeples, an actress, producer, poet and DJ.
Jeremy Meeks ex wife
The model was previously married to Melissa Meeks. The two met in 2007 and began dating soon after their first meeting. After dating for one year, Jeremy and Melissa got married in a wedding ceremony held at one of Melissa's friend's residence. In 2009, the two welcomed their first baby named Jeremy Meeks Jr.
However, in 2017, the former Jeremy Meeks wife found out that her husband had been spotted kissing another woman (Chloe Green). This sparked a confrontation between the two which later ended in the couple divorcing. During the divorce, Melissa was pregnant with the second child from her marriage with the model. Unfortunately, she lost the baby in a miscarriage.
Jeremy Meeks net worth
The model's net worth is currently $5 million. He made his modelling debut in 2017 after his release from the Mendota Federal Correction Institution. Since then, the model has appeared in various runways and even appeared in a music video for a 2018 song titled WIFI. His modelling career was significantly boosted after police posted his mug shot on social media following an arrest in Operation Ceasefire in 2014.
Earning the title hot felon Jeremy Meeks
The model became known as the hot felon after his mug shot did rounds on social media following his arrest. His attractive appearance, coupled with his criminal background, gave rise to the title. He made an appearance in the New York Fashion Week in 2017, which was his first runway. This boosted his modelling career significantly. He later earned the nickname 'bad boy' after making a surprise appearance in Vogue magazine.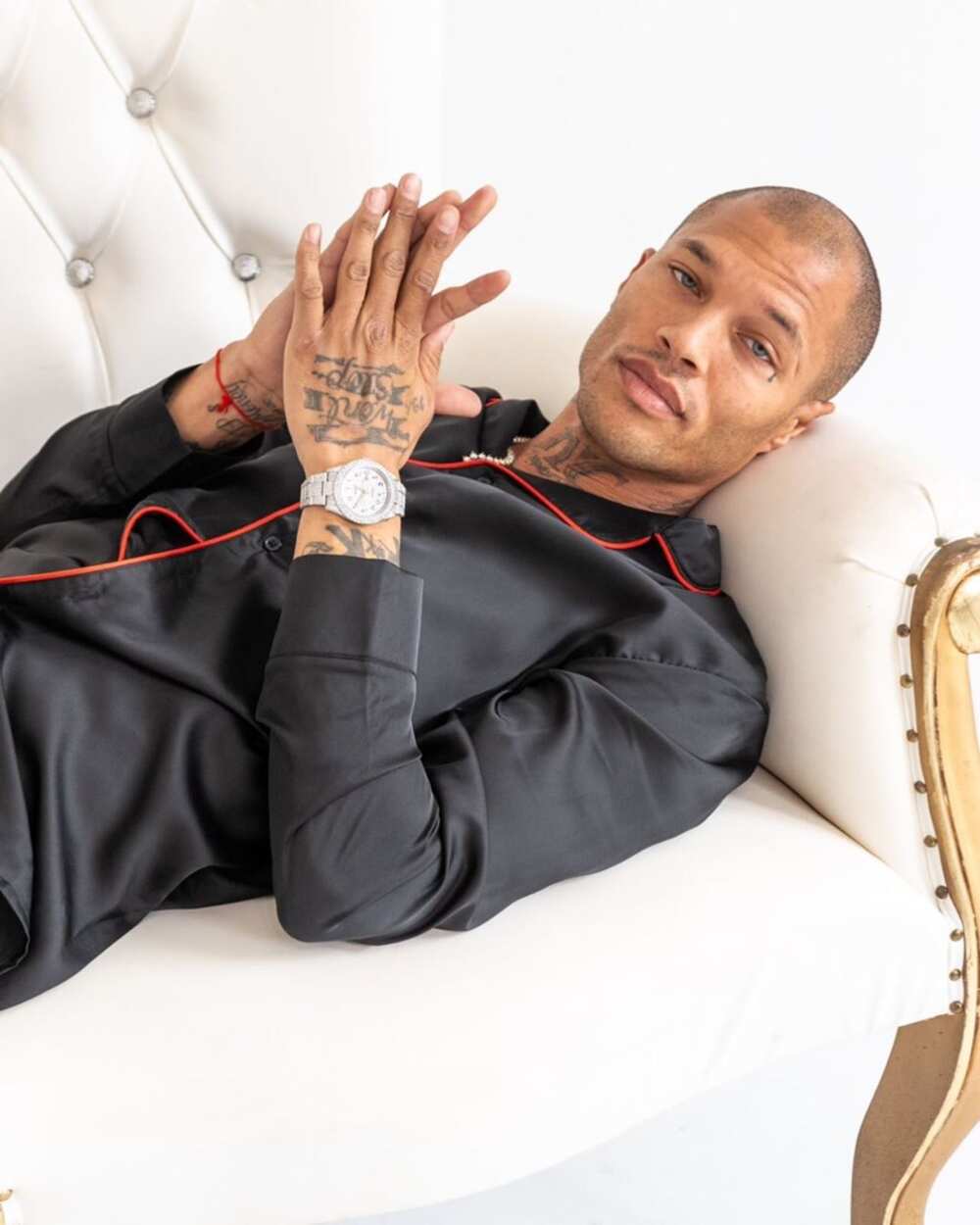 In June 2017, Jeremy Meeks model was invited to a fashion week supervised by Philip Plein, a German fashion designer. He later signed a modelling contract with White Cross Management while still in prison serving his 27-month sentence.
Who is Jeremy Meeks brother?
The model grew up along with his three siblings, Leanne Rominger, Bryan Varela and Emery Meeks. Leanne took care of Jeremy for quite some time while growing up in the absence of their parents who were serving sentences.
This Jeremy Meeks bio portrays a picture of hope and inspiration. He is, undoubtedly, a great example of reforming and rising from the ashes. Surviving a troubled childhood and rough parentage can take a toll on a child. The model's current success in the fashion industry has undoubtedly inspired many people out there.
Source: Legit.ng