Jonathan Gilbert bio: Age, siblings, net worth, where is he now?
Jonathan Gilbert is an American stockbroker and a legendary actor who appeared in several TV shows. He is famous for his film works that took place in the early 70s and late 80s. Even though there were numerous actors during his time, very few were as remarkably talented as Jonathan Gilbert.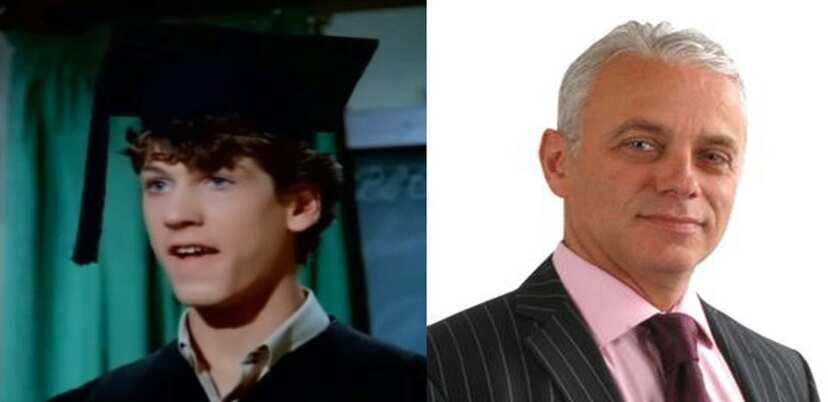 He started his career at the age of 7 and always put across impeccable performances in his shows. Gilbert thrilled both filmmakers and fans in his role as Willie Oleson in Little House on the Prairie.
Jonathan Gilbert profile summary
Full name: Jonathan J Gilbert
Date of birth: 28th April 1967
Place of birth: Los Angeles, California
Jonathan Gilbert age: 53 years (as of 2020)
Nationality: American
Profession: Stockbroker, former actor
Net worth: $2.4million
Biography
J Gilbert was born on 28th April 1967 in Los Angeles California, USA. He is the adopted son of actress Barbara Cowen (mother) and actor Paul Gilbert (father). There is no publicly known information about his biological parents.
His surrogate parents divorced when he was still very young. After making his first appearance in his Hollywood career, his father passed away. Paul Gilbert passed away after celebrating his son's 9th birthday.
His mother, on the other hand, got married to Harold Abeles. The duo bore a daughter named Sara. Surprisingly, she took the family name, Gilbert even though she wasn't a legal relative of the Gilberts.
After adoption, Jonathan became one of Melissa's siblings. Melissa was the adopted daughter of the Gilberts as well. Jonathan Gilbert and Melissa Gilbert were in different sectors of the entertainment industry. The birth of Sara totaled the number of Melissa Gilbert siblings to two.
After his elementary and high school education, Jonathan attended Hamilton College, New York City for a Bachelor of Arts Degree. After graduation, he preceded to Zicklin School of Business, Baruch College, a research institute arm of the University of New York. He attained an MBA in Finance.
Much of Jonathan's information is obtained from one of her adopted sister's autobiography dubbed Prairie Tale. She reported that J. Gilbert relocated to New York City during his early 20s. He stayed away from his adopted family for a very long time.
Career
Jonathan got a chance to get into the entertainment industry at a very early age. He made his first appearance in an American drama series Little House on Prairie at the age of 7. He starred on the series for nine years, thus rapidly growing his fan base.
Here is his filmography:
1974 to 1983 - Little House on the Prairie as Willie Oleson
1979 - The Little House Years as Willie Oleson
1979 - The Miracle Worker as Jimmy
1983 - Little House: Look Back to Yesterday as Willie Oleson
1984 - Little House: The Last Farewell as Willie Oleson
In the mid-80s, Jonathan quit his career in the film industry to pursue a college degree. It is during this period that he attained an MBA in Finance. After graduation, he ventured into the stock brokerage world in New York City.
Wife and marriage
The retired Hollywood star and now stockbroker is a happily married man. He is currently enjoying one of the most successful marriages among American celebrities. Jonathan Gilbert married the love of his life, Keren Gilbert on 31st August 1996. Keren is an actress.
The duo had their firstborn child in 2000. However, due to his tendency to keep his family matters private, nothing much is known about the child.
He has not mentioned whether he has other children as well. Jonathan has maintained a modest love-life as there hasn't been any scandal about his love life.
Jonathan Gilbert now
While working as an actor, Jonathan was a familiar face on-screen. However, when he left the entertainment industry, many have been questioning his whereabouts. For his fans, there has always been a question of comparison between Jonathan Gilbert then and now.
Gilbert ventured into stoke brokerage in 2003 to apply the skills and knowledge he attained in business school. He is reported to be working in the high-brow offices connected to the New York Stock Exchange.
Jonathan Gilbert net worth
The retired actor earned a significant amount of money from his success in the film industry. However, a majority of his wealth came later on after venturing into the stock exchange market. His net worth is estimated to be slightly more than $2.4 million.
Jonathan Gilbert is undoubtedly one of the greatest actors Hollywood has ever produced. Even after leaving the entertainment industry, his talent cannot go unnoticed. Jonathan is also doing great in his current stock brokerage ventures.
READ ALSO: Virat Kohli and his family biography: Who supports the cricketer?
Legit.ng recently covered the story of Indian cricketer Virat Kohli. The Indian cricketer is regarded as one of the best batsmen in the world. A right-handed top-order batsman, Kohli shot to fame after leading India to glory in the Under-19 World Cup at Kuala Lumpur in early 2008.
Kohli's biography proves just how talented the man is. Kohli is considered one of the best batsmen in the world, and rightfully so.
Source: Legit.ng