Celebrated fashion icon, actor and LGBTQ+ activist Billy Porter is breaking barriers and making history in Hollywood. We cannot get enough of this phenomenal actor. His talents on and off-screen are truly unmatched.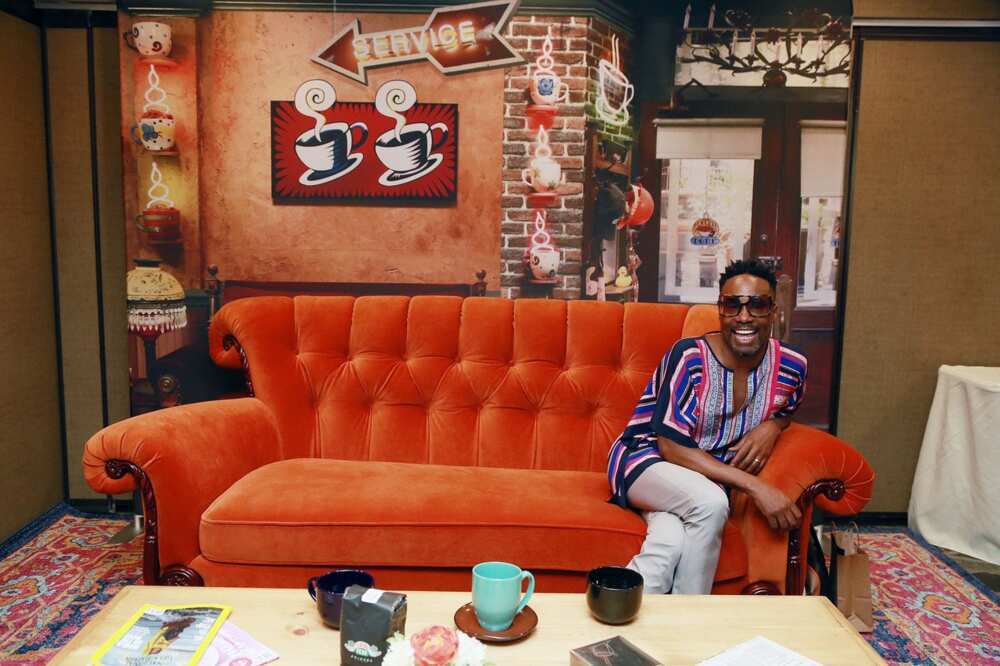 It is true what they say: Success comes to you at any age and Billy Porter is a testament to this. After putting in work for more than thirty years, the world has finally come to know his name and appreciate his incredible skills.
Billy Porter profile summary
Name: Billy Porter
Nickname: N/A
Billy Porter age: He was born on 21st September 1969. His husband threw him an awesome 50's themed birthday party for his 50th birthday.
Place of birth: Pittsburgh, Pennsylvania
Zodiac sign: Virgo
Nationality: American
Siblings: Billy has one sister Mary Martha Ford-Dieng
Ethnicity: African-American
Height: 5 feet 9 inches
Weight: 70 kgs
Eye colour: Dark brown
Hair colour: Black
Profession: Actor, singer, voice coach, stage performer, director, dancer, writer, producer, voiceover artist
Net worth: The actor's net worth is estimated to be about $4 million
Who is Billy Porter?
Billy Porter was born on 21st September 1969 to parents Cloerinda Jean Johnson Porter Ford and William E. Porter. Today, Billy Porter's mother is sick as she suffers from an undiagnosed degenerative neurological condition that limits her mobility. Her condition is due to medical malpractice at birth. Growing up, he attended Reizenstein Middle School before joining Taylor Allderdice High School for his high school education.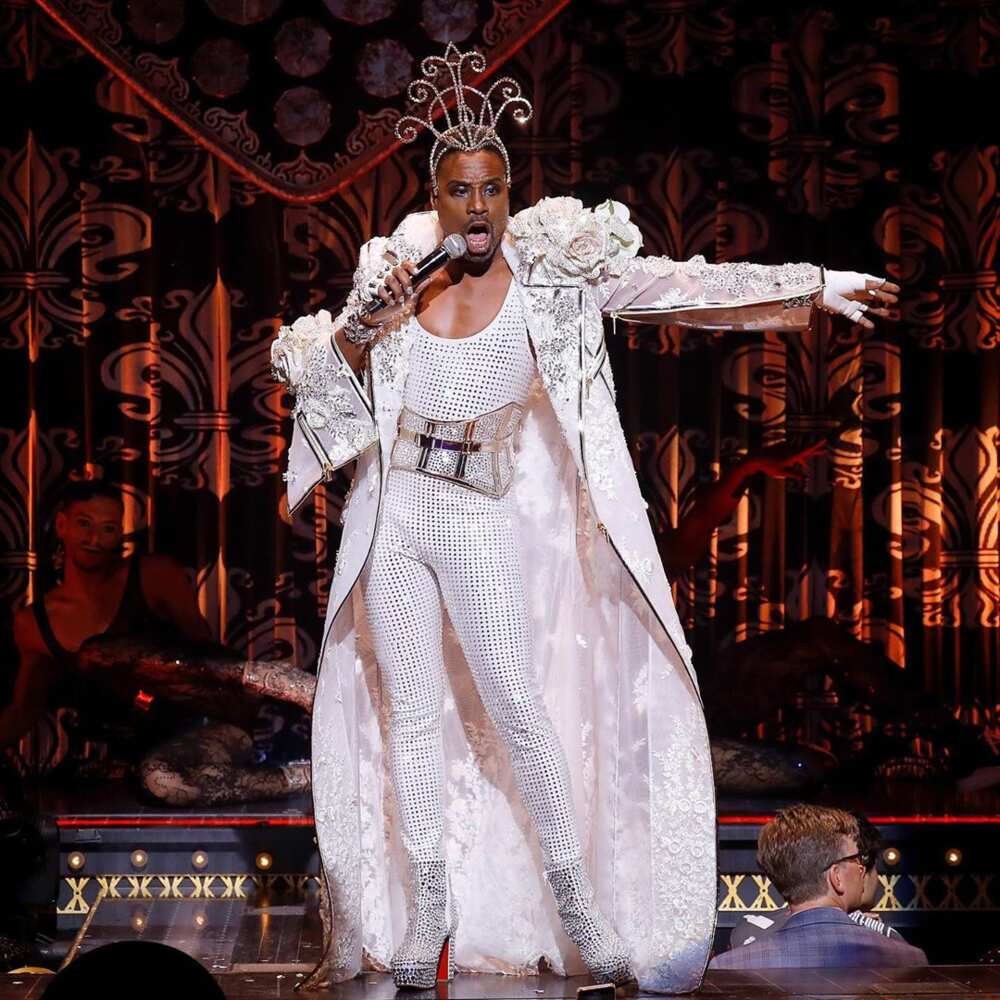 After high school, Porter joined the Pittsburgh School for the Creative and Performing Arts, where he studied acting, music, and dance. He graduated in 1987. Choosing to further his education some more, he attended College of Fine Arts at Carnegie Mellon University where he graduated with a Bachelor of Fine Arts degree in Drama in 1991. He also has a certification from the graduate-level Professional Program in Screenwriting at UCLA.
Describing his childhood, he said that his neighbourhood was very poor. However, despite all the poverty, the people were very religious. Religion was a huge part of his childhood. While this might be great for most, it was not very good for Billy as it contributed greatly to homophobia. Apart from the fear and hate brought on by homophobia in his community, Billy had to grow up dealing with an abusive stepfather.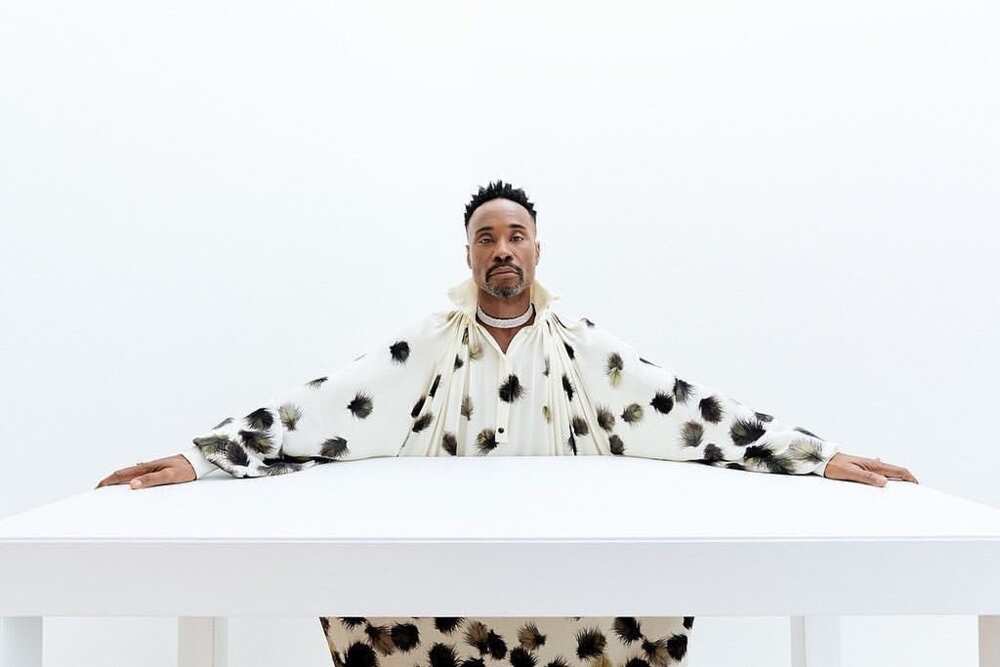 "I was having a nightmare. Usually, my sweet mother would come into my bedroom, lay beside me - No words were needed, not a peep. Her mere presence was all the comfort needed till morning. So you can imagine my surprise when we moved into the new house, with the new stepfather and he laid by my side... There were no words at first. Then he began cuddling me. Spooning me. Innocent enough, right?"
The sexual abuse he experienced at the hands of his father from the age of seven to twelve was explored on the TV show Pose - episode 6. The actor has not spoken to his stepfather since he ran away from home at just seventeen-years-old.
Billy Porter Broadway
Like many people in Hollywood, Porter's success is not an overnight thing. He has been acting for over thirty years now. He started his career on Broadway.
1992 - Five Guys Named Moe.
1994 - Grease where he played Little Angel.
1995 - He appeared in the remake of The Merchant of Venice and also he performed in Jason Robert Brown's Songs for a New World at the WPA Theatre.
Smokey Joe's Cafe - He performed this on Broadway until 1997.
1998 - 1999 - He performed in Miss Saigon, where he played the role of John.
2003 - Radiant Baby.
2004 - Hair.
2005 - He performed in and wrote Ghetto Baby. He also appeared in Birdie Blue on the same year.
2010 - Angels in America. He played the role of Belize.
2013 - He played the drag queen Lola in the Kinky Boots production. This is probably his biggest Broadway role to date. This role earned him a Tony Award for 'Best Performance by an Actor in a Leading Role in a Musical'. It earned him two more awards namely the Drama Desk Award and the Outer Critics Circle award for 'Outstanding Actor in a Musical'.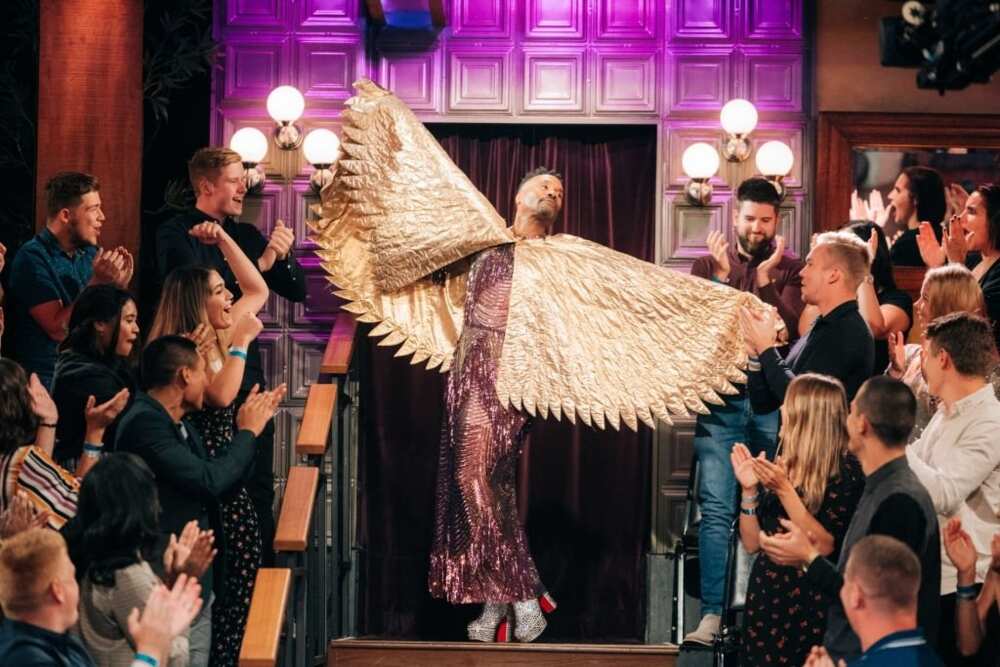 From September 2017 until January 2018, he was able to reprise his award-winning role in Kinky Boots.
2016 - Shuffle Along aka Making of the Musical Sensation of 1921 and All That Followed.
Billy Porter movies and TV shows
These are some of the movies and TV series that he has been in:
Another World - He played the character Billy Rush on this TV series.
Twisted - He played the character, Shaniqua.
Anastasia - In this 1997 Disney animation, he voiced several characters.
Shake, Rattle and Roll: An American Love Story - He played Little Richard.
Intern - He played the character, Sebastian Niederfarb.
The Broken Hearts Club: A Romantic Comedy - He played the character, Taylor.
Law & Order - In 2004 he played Greg Ellison on the TV series Cry Wolf episode.
The Big C - He played Eric on the first episode of the third season of this series.
Law & Order: Special Victims Unit - He played the character Jackie Walker on this very much loved TV series.
American Horror Story - In 2018 he played the character Behold Chablis on the award-winning TV series. His character has been in 5 episodes of the series.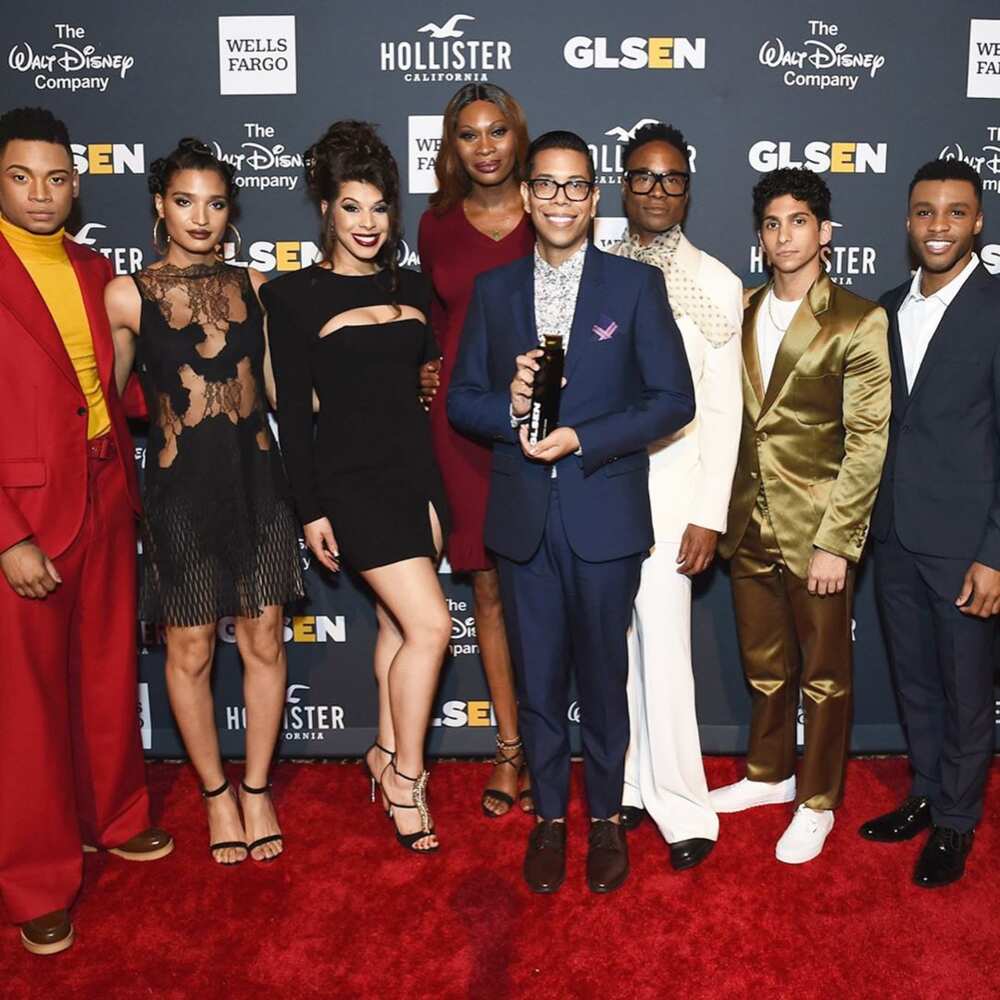 Billy has also appeared in an array of TV shows, series and documentaries as himself. Some of the most notable ones are:
Fabulous! The Story of Queer Cinema (2006)
Heart of Broadway: The Ensemble Behind Broadway Cares/Equity Fights AIDS
Land of Lola: Backstage at 'Kinky Boots' with Billy Porter
The Broadway.com Show
Live From Lincoln Center - Where he performed.
Every Act of Life
What's Up Orange County
Good Morning America
Entertainment Tonight
His great work and activism have earned him a seat on huge TV shows where he has the opportunity to talk more about his work as an actor and fight for the rights of the LGBTQ+ community.
Billy Porter Pose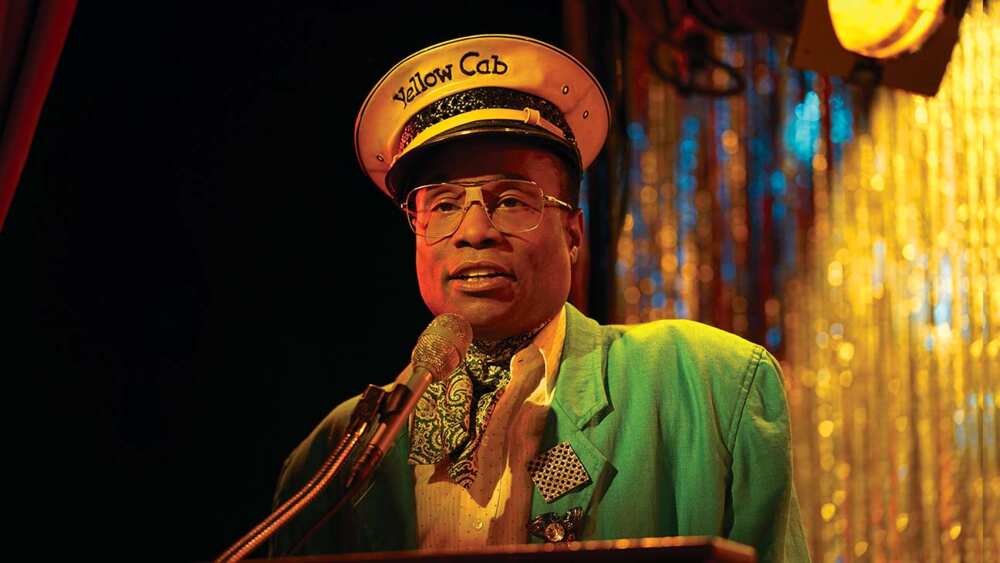 Set in the late 1980s and early 1990s Pose follows the lives of queer and transgender persons in the underground New-York scene. The series also tackles the hard topic of HIV/AIDS within this community and the fear, sadness, death and stigma that came with it.
On the TV series, Billy plays the role of Pray Tell, an older man and the ball emcee who finds out that he has the virus. He plays the role so beautifully that he won the Emmy for 'Outstanding Lead Actor in a Drama Series'.
Billy made history as he is the first openly gay black man to ever win an Emmy. He was also nominated at the Golden Globes for his work in Pose under the Best Performance by an Actor in a Television Series - Drama.
Adam Smith Billy Porter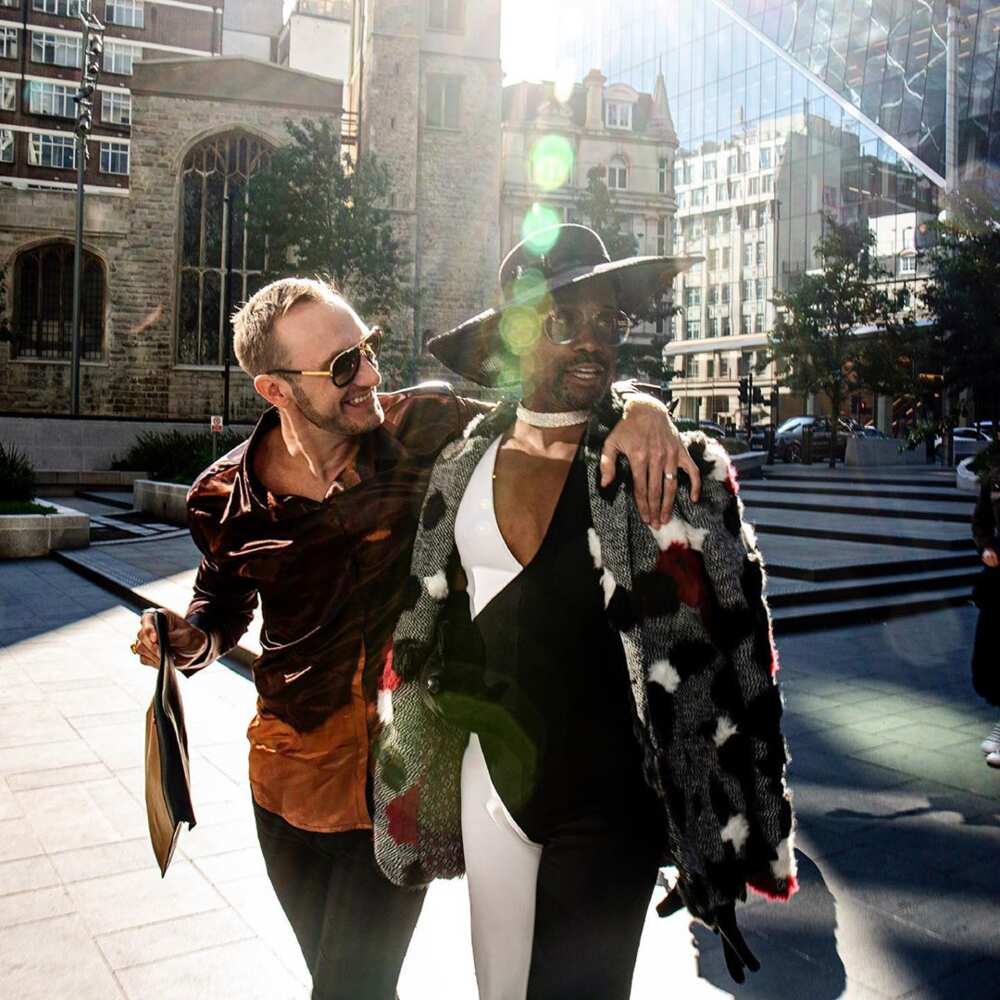 The Billy Porter Adam Smith love story is one for the books. It is the kind of love story that fairy tales and daydreams are made of. Billy Porter and Adam Smith met back in February 2009 at a mutual friend's dinner party. This was shortly after the actor had moved to New York from Los Angeles. The two were very taken with each other from the word go but like every love story, they had their ups and downs.
The couple broke up in 2010 but remained good friends. They remained broken up until 2015 on Adam's birthday when Adam (who had called things off before) decided that he had kept his feelings hidden for long enough and that he needed Billy back in his life.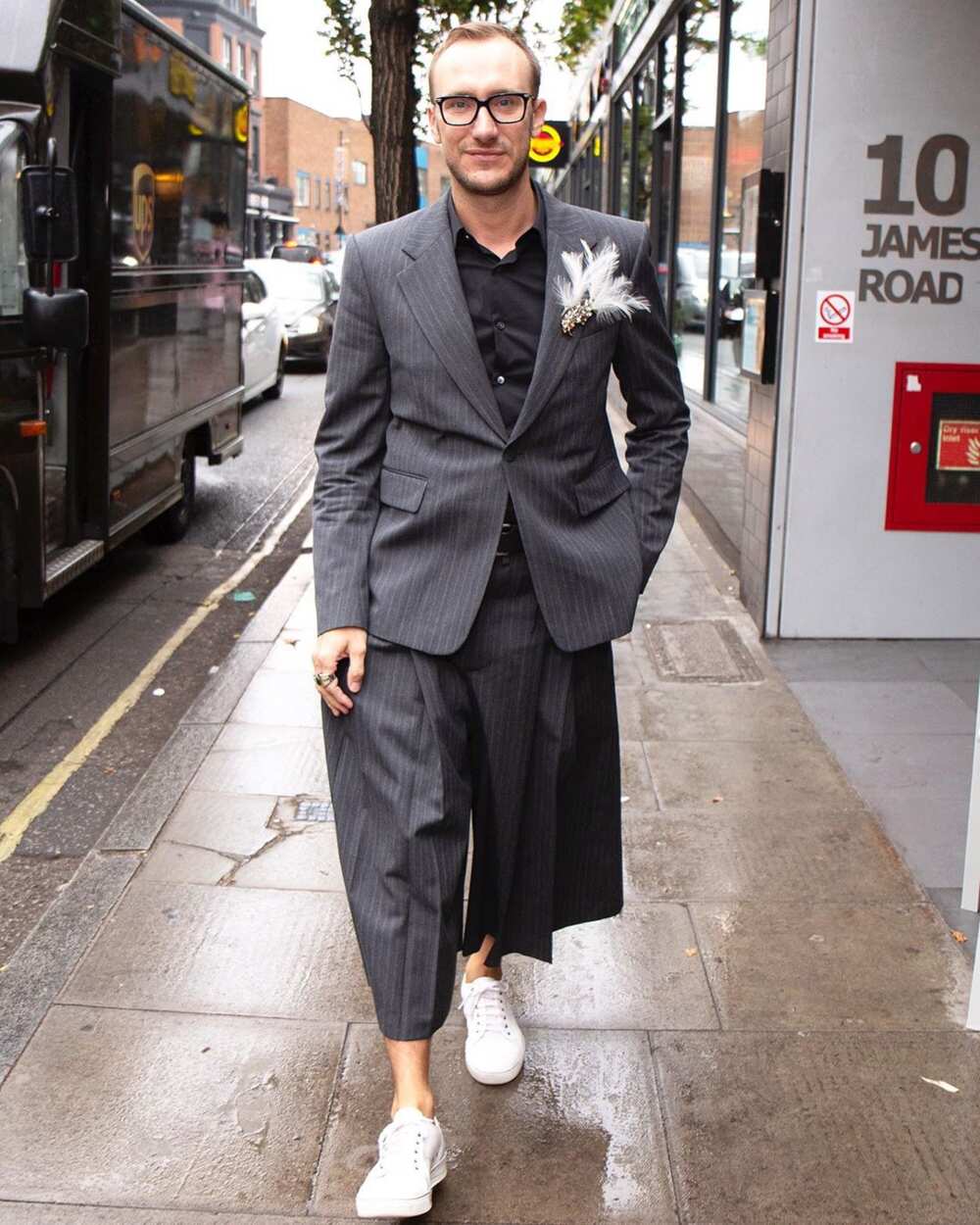 To Billy Porter Adam smith was "the one that got away" and so he was quick to accept Adam back into his life when he told him that he loved him and would like to give their relationship another try.
Porter later popped the question to Adam on 29th December 2016 in London while they were on vacation in a restaurant that looked over the skyline. Two weeks later, on 14th January 2017, the couple, who were intent on marrying while Barack Obama was still president, tied the knot in a Chelsea, Manhattan penthouse surrounded by close friends and family.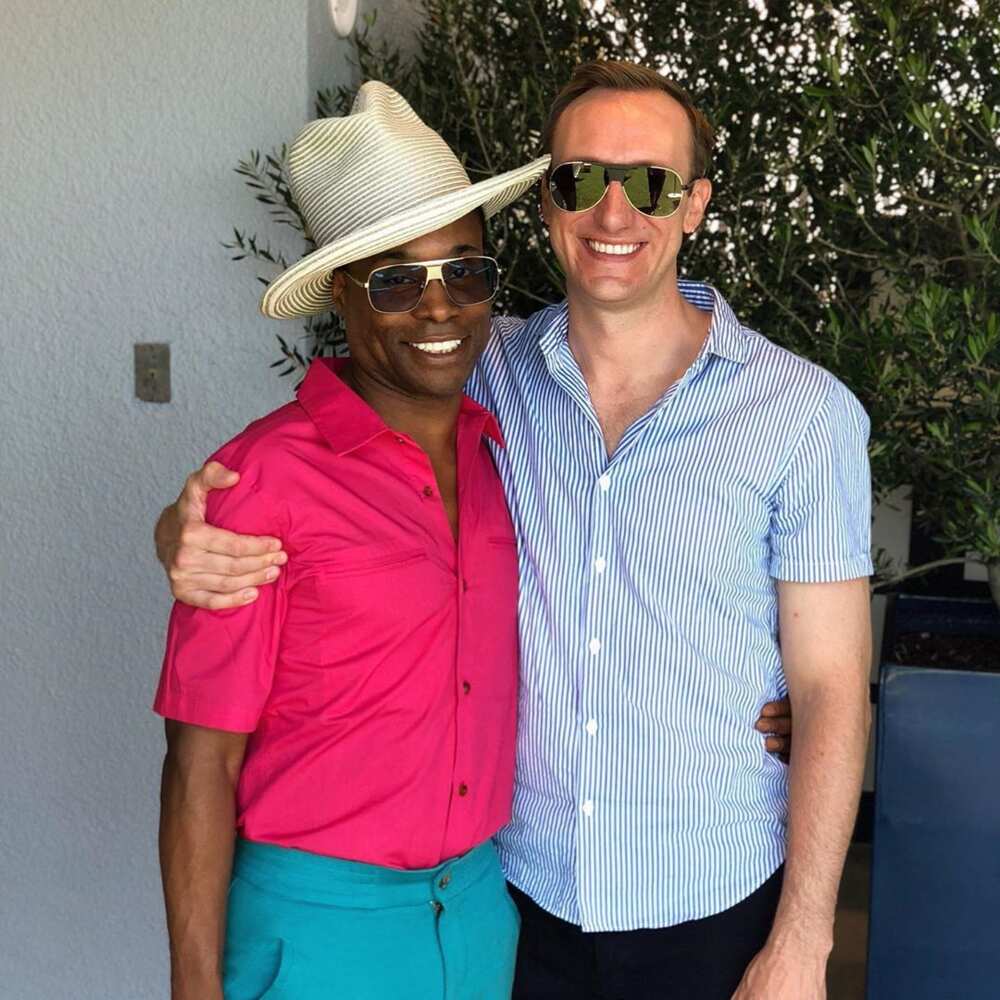 Here are some fun facts about Billy Porter husband:
He is the co-owner of Native Ken a New-York based luxury eye-wear brand.
He was once married before.
While he is a businessman now, he wanted to be an actor. He was a theatre major in college and graduated with a Bachelor of Fine Arts.
He is an uncle to nine nieces and nephews.
He views the sanctity of marriage as a blessing because just like his husband, Adam grew up in a household that viewed his sexual orientation as an abomination. At the time, he could not fathom being able to marry. Adam Smith and Billy Porter are very glad to live in a time where gay marriages are legal.
Billy Porter red carpet
Billy did not just wake up one day and just become the flamboyant sensation that most people know today. Growing up, he says, most people were drawn to him. They always felt special energy emanating from him and thus dubbed him "little preacher man". Porter says that flamboyancy could only be accepted if it was directed to the Lord. At just 11 years old, he gave his only sermon, left and never looked back.
Today, Hollywood and the world have accepted and embraced his flamboyancy with open arms. Every Billy Porter dress that the actor-producer has graced us with so far has not only introduced Billy to those who did not know him but also introduced him as a fashion icon.
At the Met Gala, Billy Porter shown in this golden jumpsuit.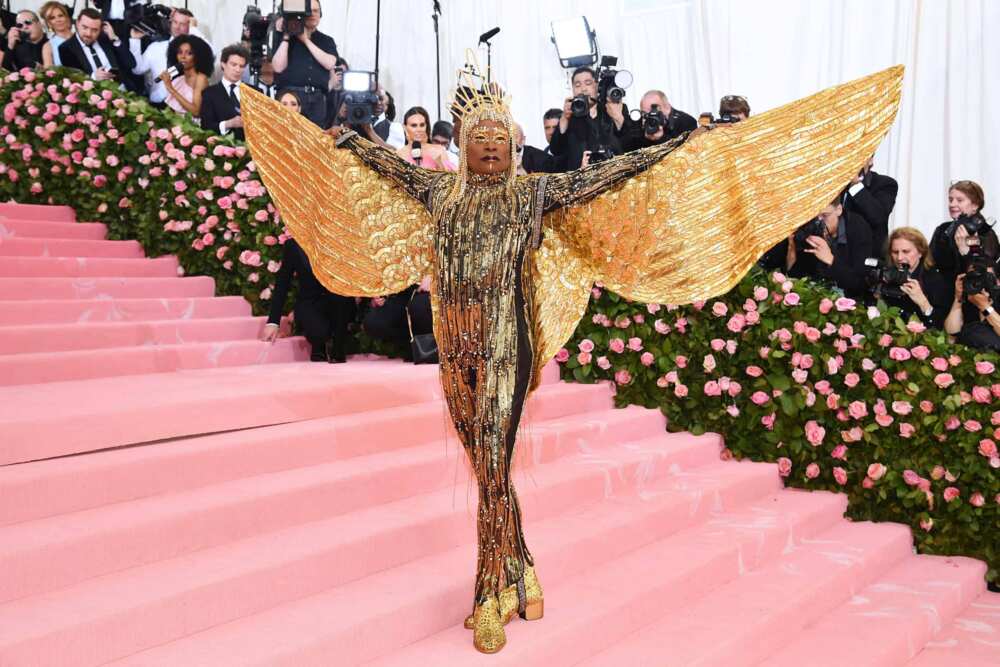 Billy Porter Golden Globes look was an incredible moment for fashion lovers everywhere. When the actor stepped on that carpet, he showed everyone that he was a fashion force to be reckoned with.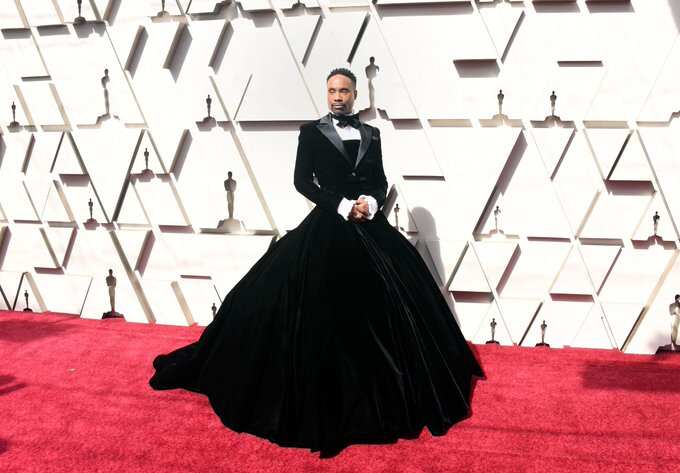 Billy Porter red carpet looks are always on point. The actor made another outfit change at the Golden Globes and wowed audiences with this embroidered suit with a cape.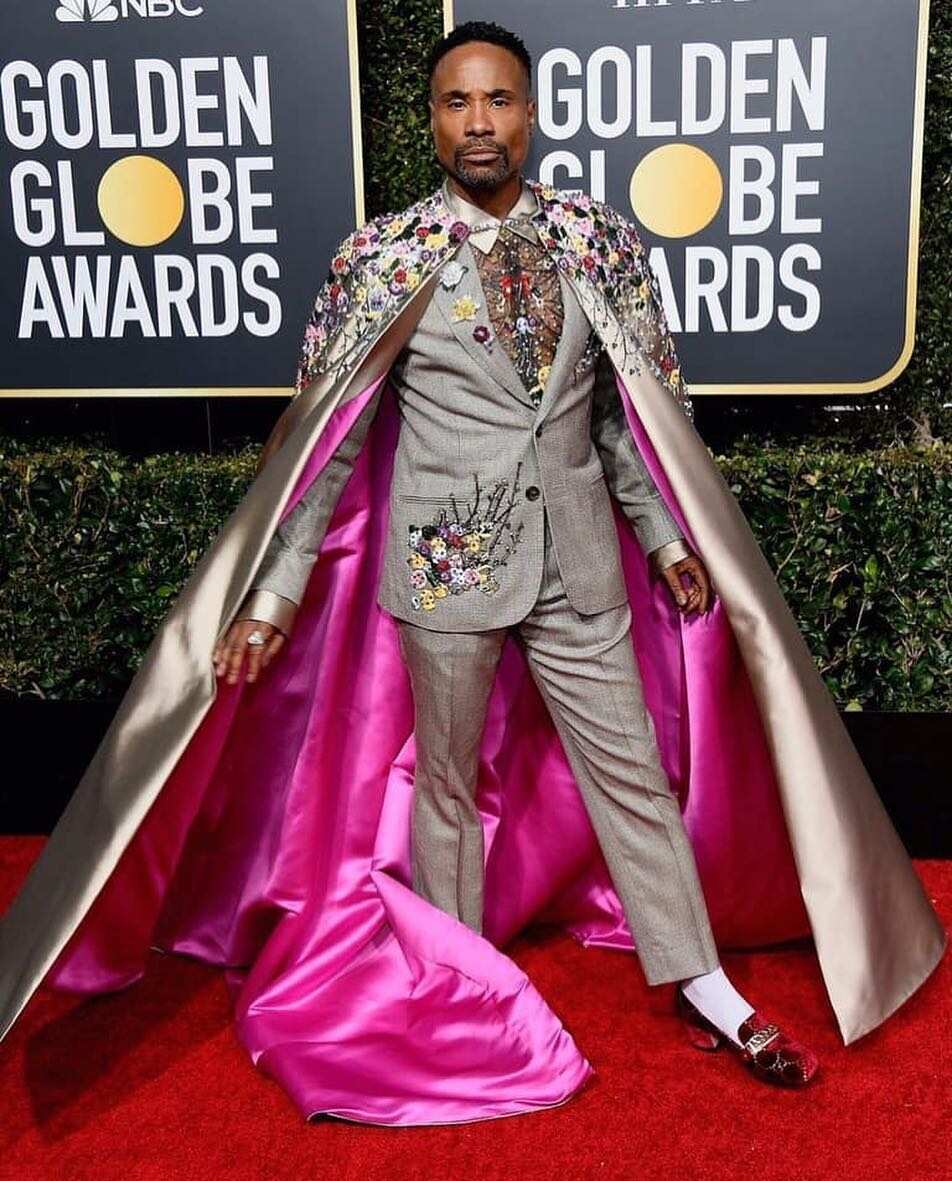 His outfit for the Tony Awards was incredible in that not only was it amazing like all his previous looks but also because the train was from the curtain used in the Broadway show Kinky Boots.
Despite the misfortunes and injustices Billy Porter faced early on in life, he has made it out stronger and better. He has beaten the odds of discrimination in Hollywood against black and gay people and gone on to make history. He will surely go far in his career.