Jessica Alba husband Cash Warren bio: Parents, net worth, kids
Jessica Alba husband, Cash Garner Warren, is a producer and businessman. He began his career in Hollywood as an assistant producer on the action-comedy film Taxi. He has since climbed up the professional ladder to become an executive producer in the industry.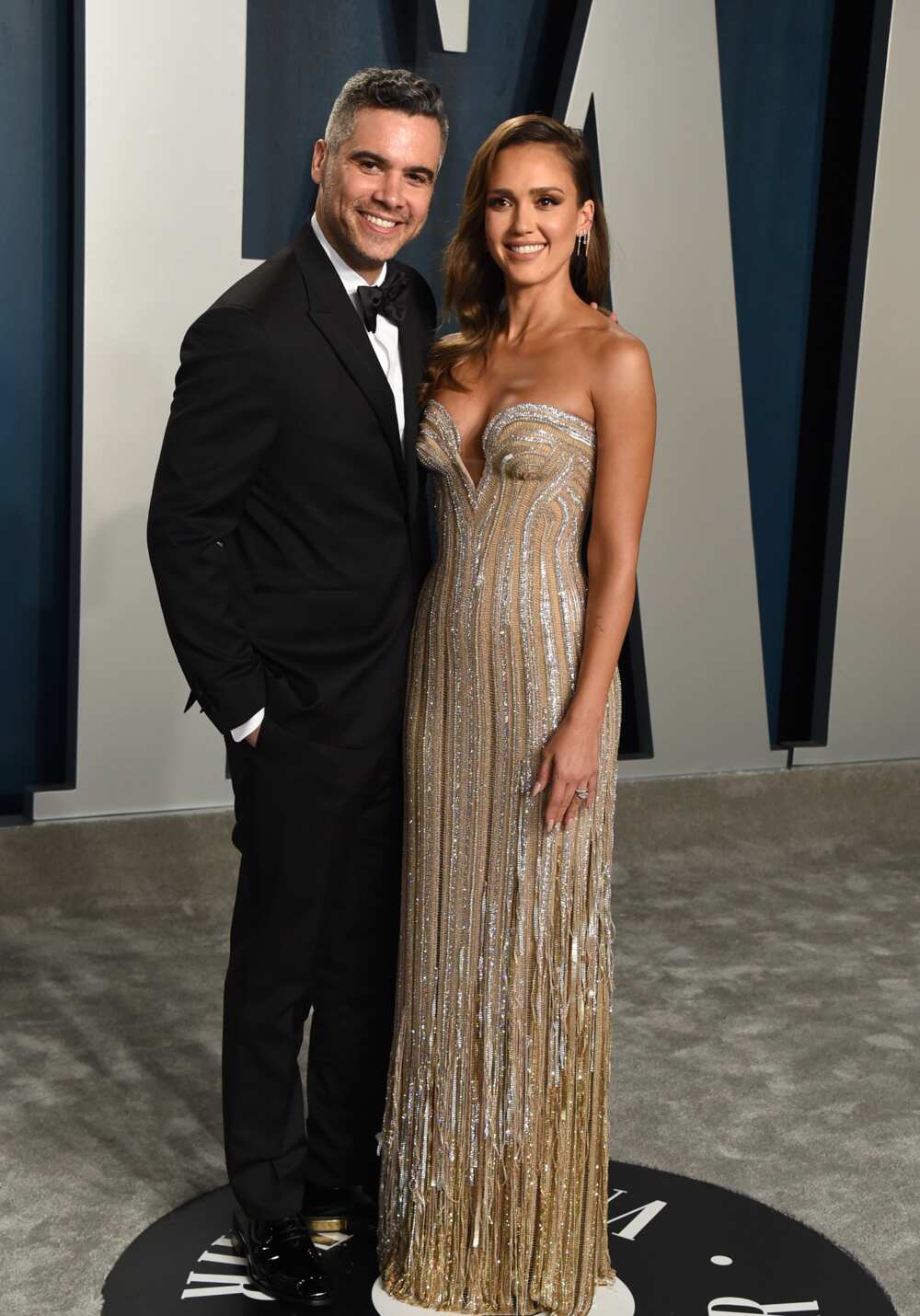 Cash Warren, born on January 10, 1979, is an American producer and businessman who became known through the many films and TV series he has worked on, including Taxi, Fantastic Four, and Crips and Bloods: Made in America. He also made news when he married actress Jessica Alba.
Profile summary
Name: Cash Garner Warren
Birthdate: January 10, 1979
Age: 41 years as of 2020
Place of birth: Los Angeles, California, USA
Height: 6 ft. (1.83 m)
Weight: 75kg
Nationality: American
Ethnicity: Mixed
Relationship status: Married
Occupation: Producer, businessman
Net worth: $20 million
Jessica Alba husband Cash Warren's bio
Cash Warren was born on January 10, 1979, in Los Angeles, California, in the United States of America. Cash Warren father is an African-American named Michael Warren, while his mother, Sue Narramore, is Caucasian.
His father was an actor who became known for his hit television series Hill Street Blues. Cash has three siblings, his brother Grayson and two sisters, Koa and Makayla Warren.
What ethnicity is Cash Warren?
Cash has mixed ethnicity. He has African-American ethnicity through his dad and Caucasian ethnicity through his mother.
Educational background
Warren attended Crossroads School in Santa Monica, California. He is not the only former student of the school that became famous; Kate Hudson is also an alumnus of the school.
Later on, he got a degree in Political Science from Yale University in 2001.
Cash was a high school basketball player when he was a student at Crossroads School in Santa Monica, California.
Career
Cash started his career in film production working on the set of Queen Latifah led 2004 hit action-comedy film Taxi as a production assistant. The film also starred Jimmy Fallon and Gisele Bundchen.
His next film was Marvel's sci-fi action movie Fantastic Four; where he also worked as a production assistant to the film's director. The film starred Jessica Alba, Chris Evans, Kerry Washington, and more.
By 2016, Warren had moved up the ladder, as he became the executive producer of Rising Son: The Legend of Skateboarder, a documentary about the life of professional skateboarder Christian Hosoi.
In 2008, he produced a documentary titled Crips and Bloods: Made in America. The documentary was nominated for one Image Award and one News & Documentary Emmy Award in 2010.
Warren has a total of eight producer creits and has been nominated for one award so far in his career.
Aside from being a film producer, Warren owns businesses too. He is the co-founder of Verso Entertainment, a production company that specializes in making documentaries.
He is also the co-founder of Apoko, a company specializing in digital media, which helps celebrities and high-profile athletes connect with their fans.
Warren also founded ibeautyou.com, a game website, and co-founded Pair of Thieves, a company that creates multi-functional products.
Marriage and family life
If you have been asking — who is Jessica Alba married to? Jessica Alba is married to Cash Warren. The two met on the set of the Fantastic Four film in 2004.
Although Alba was in a relationship with someone else at that time, she and Cash became friends and stayed as friends until her relationship with the other guy ended.
Cash stepped up and revealed his feelings for Jessica soon after her former relationship ended.
Jessica Alba Cash Warren relationship began officially in 2005. The lovebirds got engaged in December 2007, and they became husband and wife on May 19, 2008.
Cash and Jessica, without prior plans, their parents, or the involvement of any of their families and friends, wedded a month before she gave birth to her first child.
On the 11th anniversary of their marriage, Cash took to Instagram to wish his wife a happy anniversary and explained how their unplanned wedding happened on a lazy morning.
He also described the wedding as laughably awkward.
Cash and Jessica's relationship has not been a bed of roses; they broke up in July 2007. Jessica also threw her partner out of their house twice when she was pregnant with their first child; she blamed pregnancy hormones for her actions.
Jessica Alba and husband Cash Warren have three children as of 2020. They had their first child Honor Marie Warren one month after they got married in June 2008. Their second child Haven Garner Warren was born in 2011.
The couple's third bundle of joy, Hayes Alba Warren, joined Cash Warren and Jessica Alba family on December 31, 2017.
Cash has been married to Jessica for 12 years, but he is still completely smitten by her and still gets butterflies in his stomach every time he sees her.
I think that always impresses me when I wake up next to her. I get to enjoy it all. I want my cake and eat it all, da*n it! … I still get butterflies in my stomach around you.
Cash Warren net worth 2020
Cash Warren's net worth is estimated to be $20 million. He has acquired this from film producing and from his entrepreneurial endeavours.
Jessica Alba husband is a California-born producer and businessman Cash Warren. The couple has been together for 15 years, and their relationship seems to be getting better over the years.
READ ALSO: Abubakar Salim biography: age, height, nationality, net worth
Legit.ng reported about the life of English actor and producer Abubakar Salim. Salim is best known for his performances in Informer, The Jury, and 24: Live Another Day.
The actor currently stars in Raised by Wolves, the HBO Max drama series directed by Ridley Scott. 
Source: Legit.ng