The Nigerian film industry, commonly known as Nollywood, continues to thrive each passing day. New actresses and actors make their debut into the industry while the seasoned ones continue to soar higher in their careers. Funke Akindele, who is a household name in the industry, is among the actresses whose careers are thriving. In addition to acting, she now has a new hat to her name.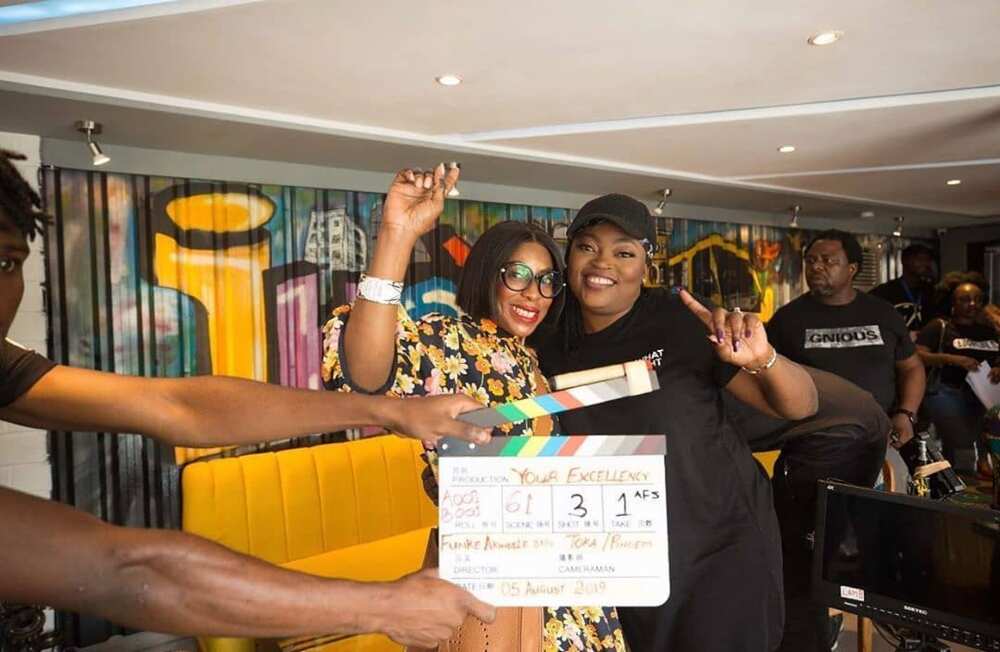 2019 is a big year for Funke Akindele who is best known for creating Jenifa's Diary. On the 5th of August 2019, she announced her debut as a director in the acting industry. The exciting news was released via an Instagram post. She is the director of the film, Your Excellency, a product of EbonyLife Films. Your Excellency will be released in December this year. Mo Abudu, EbonyLife Films' boss, announced the big news in a post that read:
"I am so so happy to be on set this morning with the one and only super talented @funkejenifaakindele, our lead actress and director - directing her first feature film - our Christmas special titled – YOUR EXCELLENCY."
The post went on to state that Your Excellency's plot tells the fascinating story of Chief Olalekan Ajadi. Ajadi is a billionaire business mogul who fails at securing the presidential seat in his country. He is an avid fan of President Donald Trump. Just as his campaign for the seat is collapsing, social media comes to his rescue. He is appointed by a major political party as a credible contender for the position.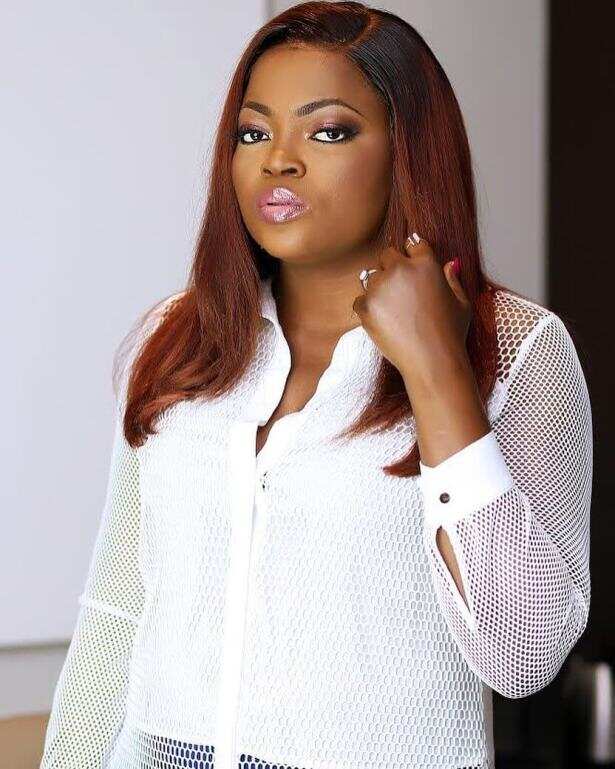 Mo Abudu also explained that Ajadi's family, his aides and all other contenders are funny. He stated that the cast and crew for Your Excellency are fantastic, and the script is extraordinary. He reported that the entire team was working very hard to ensure that the Christmas special blockbuster will be released in time. It is a must-watch film for all Nollywood fans!
Your Excellency crew and cast
The Your Excellency crew members are:
Writer: Yinka Ogun
Director: Funke Akindele
Head of programming: Heidi Uys
Producers: James Amuta and Isioma Osaje
D.O.P.: Toka Mcbaror
Director of art: Victor Akpan
Wardrobe: Yolanda Okereke
Associate producer: Nicole Ofoegbu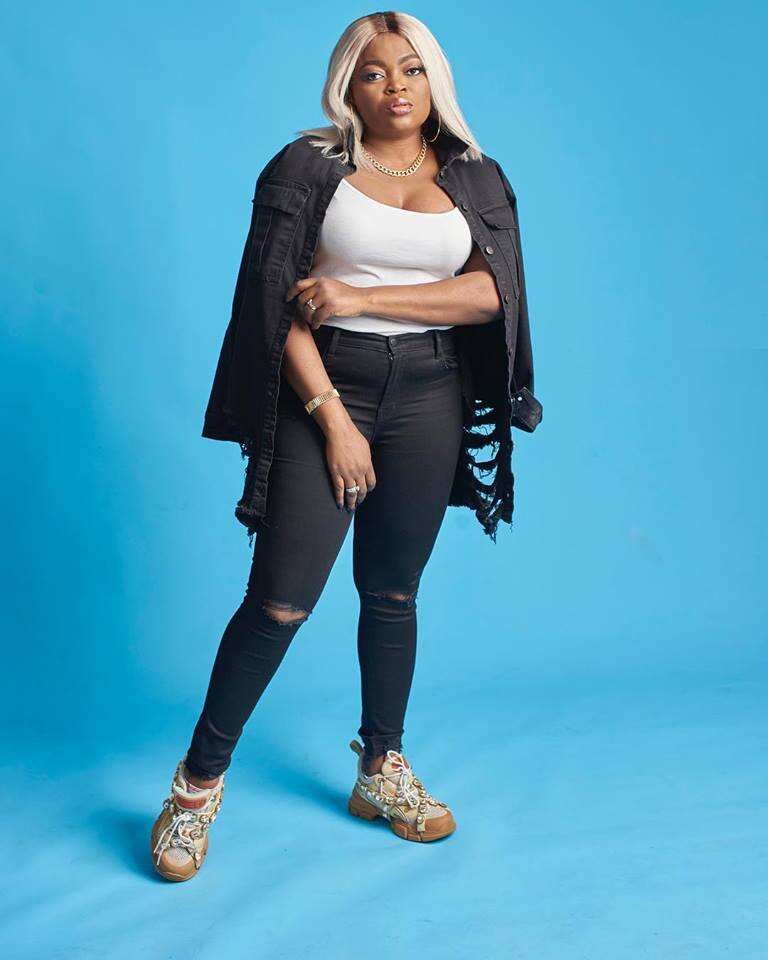 The actors and actresses who will feature in this film include:
Funke Akindele
Lala Akindoju
Kunle Coker
Shaffy Bello
Alex Ekubo
Eku Edewor
Oreka Godis
EmmahohMaGod
Seyi Law
Osas Ighodaro
Akin Lewis
Ini Dima Okojie
Bimbo Manuel
Chioma Omeruah
Adeyemi Okanlawon
Helen Paul
Ikechukwu Onunaku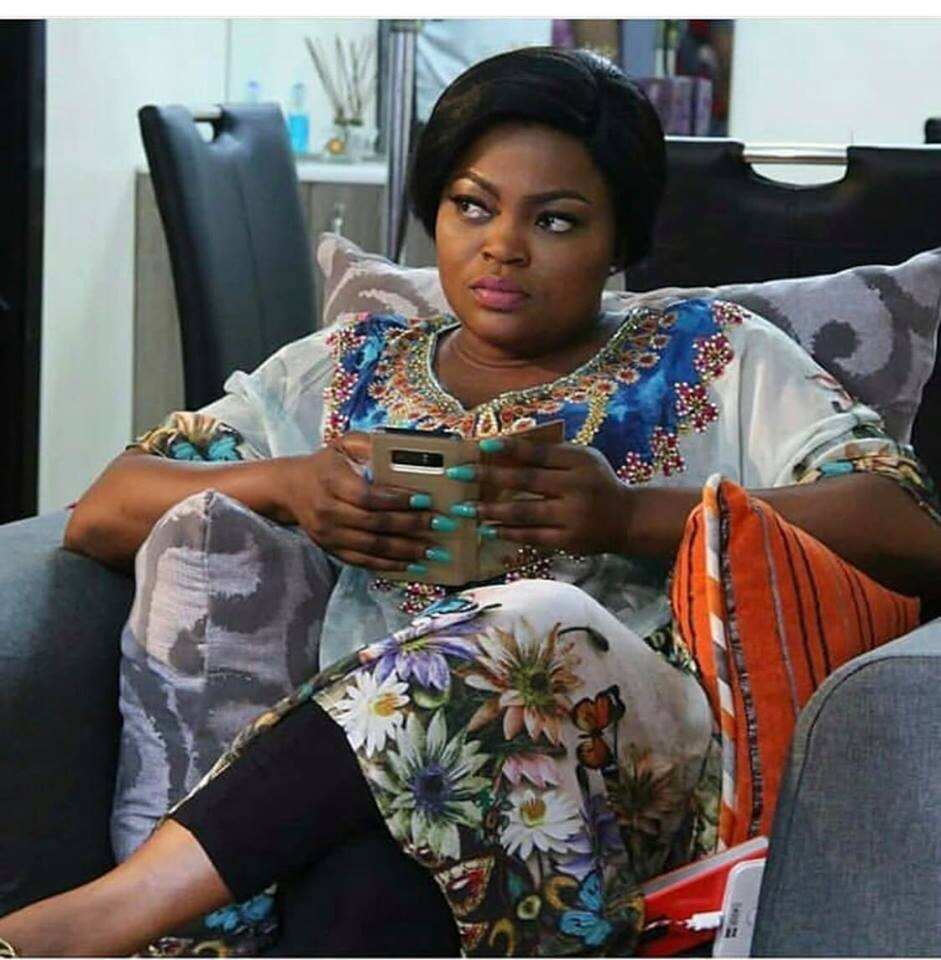 An excited Funke Akindele reposted the announcement made by Mo Abudu on her Instagram page. Her fans have expressed love and support as she undertakes this new adventure. Some of the supportive comments that she has received so far are:
@abimbolacraig: Aye! Congratulations sissy can't wait
@calebsundaychizzyjoshua112: Congrats sweet mummy. I can't wait to see it
@omobolanleadubi: Congratulations ma
@tobi.olajolo: Congratulations ma we are always proud of you
@i_am_gcreative: yes!! I said it and it came to pass, you made it to the chapter of directing. God all the way. Congratulations momma. Forward ever backward never IJN.
@aralola6: The sky is your starting point
@ladyariyike: Major moves!!! Well done Mama. I know it will be really interesting, can't wait to watch. I can just imagine you in your serious voice shouting - ACTION.
@oyeneyinboonyamin: I am sure it's going to be the bomb!!
@benefittings_fashion: This film will be a banger, ebony films plus Jenifa brain. Still enjoying the soap: Sons of the caliphate like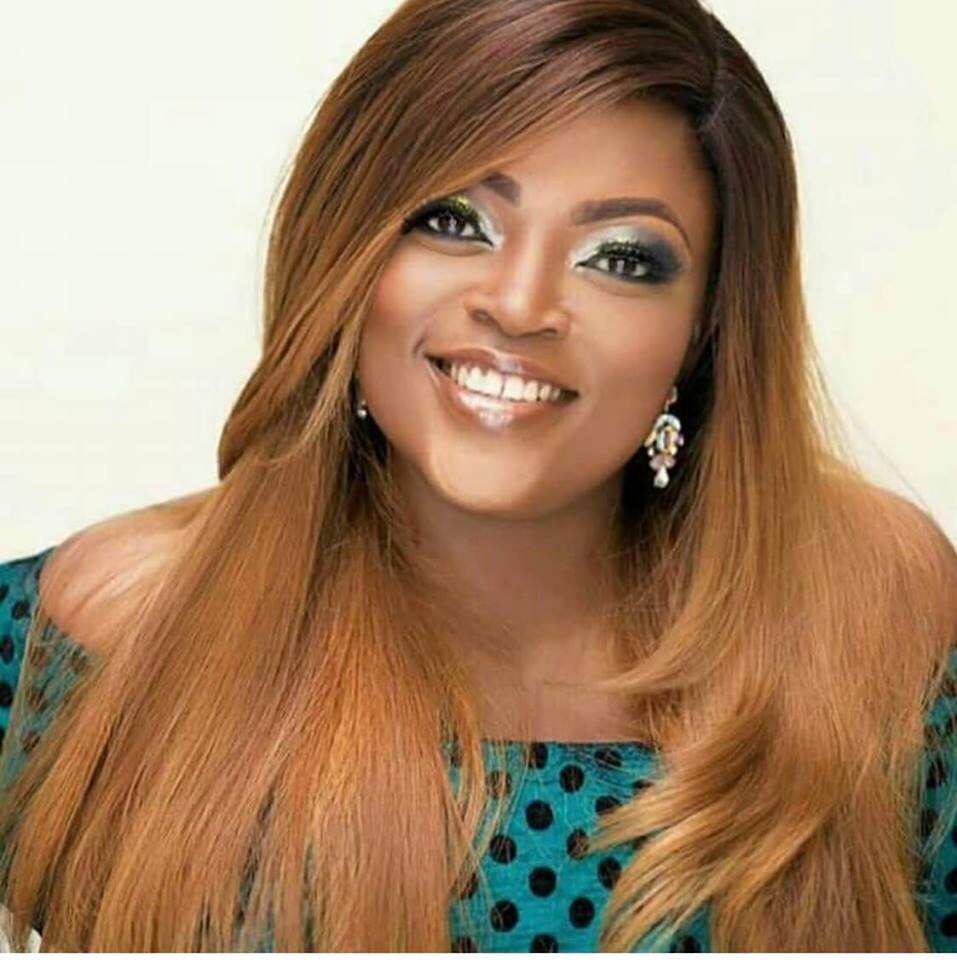 Who is director Funke Akindele?
Funke Akindele is a household name in the Nollywood industry. She is a talented and funny actress whose official name is Akindele Olufunke Ayotunde. Most people recognise her as the lead character in the television show, Jenifa's Diary. So far, she has acted in over 100 movies. She also has credits as a writer and producer. Directing is her newest work engagement.
READ ALSO: Funke Akindele celebrates after hitting 8 million followers on Instagram
Akindele was born on the 24th of August 1976 as the second of three children. She comes from Ikorodu, Lagos State, Nigeria. Her father, now retired, was a school principal, while her mother is a medical doctor. The actress holds a National Diploma in Mass Communication and is a law graduate. She pursued her law degree at the University of Lagos.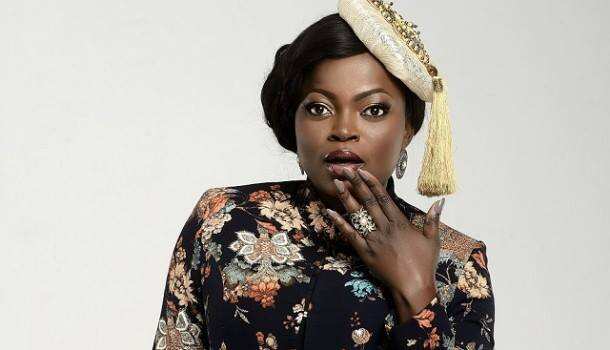 Acting career
Akindele first broke into the limelight when she starred in the sitcom, I Need to Know, that started airing in 1998 and lasted until 2002. In the show, she portrayed the character of Bisi, a high school student. In 2008, she featured in the film, Jenifa. The film earned her a broader fan-base. Currently, she is the lead character in the show, Jenifa's Diary. Jenifa's Diary is a spin-off from the film Jenifa.
In her acting career, Akindele has won many awards for her exemplary acting skills. Over the years, she has mastered the industry, and her fans have no doubt whatsoever that she is suitable for the directing role. Some of the awards that she has won are:
In 2009, she won the Best Actress Leading Role Award during the Africa Movie Academy Awards.
In 2012, she won the Best Actress Award during the Nigeria Entertainment Awards.
In 2013, she won the Best Actress (Indigenous) Award during the Nollywood Movies Awards for her work in Maami.
In 2014, she won the Best Actress (Comedy) Award during the Africa Magic Viewers Choice Awards for he work in The Return of Sheri Koko.
In 2016, she won the Best Actress in Comedy Role Award during the Africa Magic Viewers Choice Awards for her role in Jenifa's Diary.
In 2017, she won the Best Actress in a Comedy Movie or TV Series Award during the Africa Magic Viewers Choice Awards for her role in Jenifa's Diary.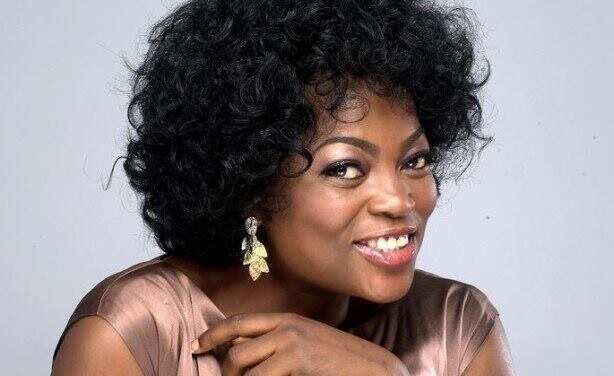 Juicy personal details
Akindele is the doting wife of Nigerian rapper JJC Skillz, whose official name is Abdul Rasheed Bello. The couple got married in London. The event was held in 2016. Today, they are parents to a lovely set of twins. Before getting married to rapper JJC Skillz, the actress was a divorcee. The rapper also has children from a previous relationship.
Funke Akindele is a talented Nigerian actress who also has credits as a writer and producer. She recently announced her debut into a directing role for the movie, Your Excellency, which will be released in December 2019. Her fans are excited and cannot wait to watch the film. They are confident that she will do an excellent job.
READ ALSO: