BBNaija 2021 audition compilation to entertain you until season 6 starts
The wait for Big Brother Naija season 6 is almost over. In the meantime, take a look at some people who sent in their videos in hopes to join the cast. This compilation of BBNaija 2021 audition videos will give you an idea of what /whom to expect in Biggie's House this year.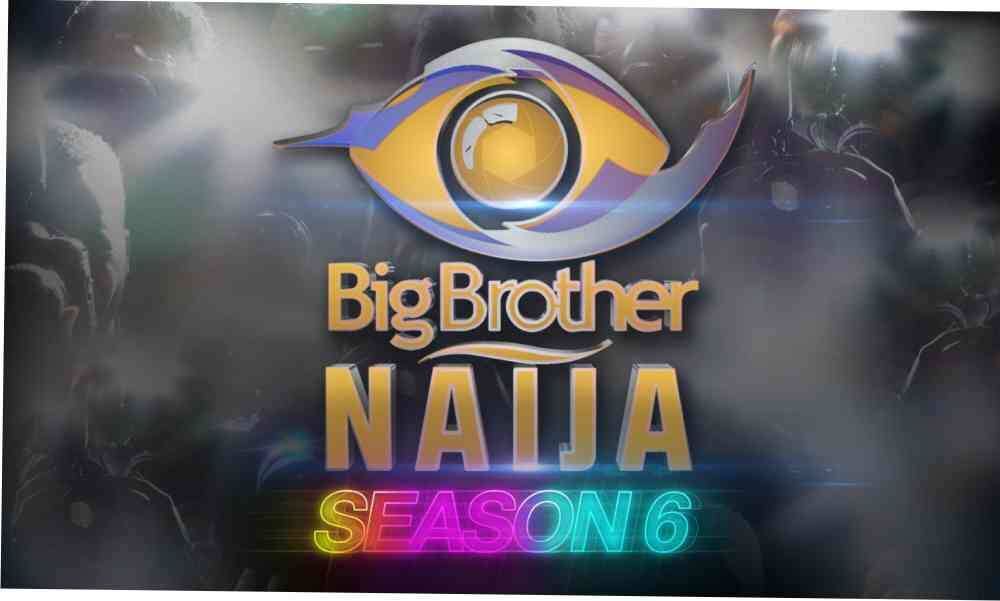 Will there be Big Brother Naija 2021? Yes, there will be. Given the show's success and wide fan-base, organizers decided to go ahead with the sixth season of the reality TV series.
BBNaija audition for the year 2021 took place online from 3rd May to 16th May. Those interested in becoming housemates for the show's sixth edition needed to upload a 2-minute introductory video of themselves on the Africa Magic platform, explaining why they want to be in Biggie's House and why they should be selected to take part in the competition.
Top 10 BBNaija 2021 season 6 audition videos
Those interested in taking part in the competition need to be Nigerian, have a valid identification document, and be 21 years old by 1st June, 2021. Apart from these requirements, prospective housemates needed to prove (through their audition videos) that they would be a worthwhile addition to the House.
Here are some of the most popular audition videos for BBNaija 2021:
1. Ibitimi Owei
Ibitimi is a 23-year old from Bayelsa State, Nigeria. She was born and raised in Port Harcourt and dropped out of university to pursue her passion for fashion. She describes herself as being outgoing, funny, lively, and a non-conformist who likes to break the status quo.
2. Juliane
Juliane is a 25-year old from Abia State who is not afraid to state that she is after the N90 million grand prize. The Ahmadu Bello University Zaria graduate is an artist who specializes in sculpture. She describes her personality as being creative, competitive, and with a touch of dramatic.
3. Chidinma Benjamins, aka D'benz
Chidinma is a 24-year old Caleb University graduate, skincare guru, therapist, model, and entrepreneur. She promises to set the BBNaija crew and viewers ablaze with another level of entertainment!
4. Ray Adeka
Actor Ray Adeka hits the nail on the head and reveals that he wants to get on the show because he wants to be famous.
5. Winnie Badaiki
23-year old Winnie is from Edo State, Nigeria. She is a content creator, social media manager, and blogger with a BBA in Human Resource Management. She enjoys cooking, traveling, reading, and taking pictures.
6. Samuel Mofijesusewa Lydia
23-year-old Samuel is a writer who has auditioned for the show before. She also refers to herself as 'the next Ebuka'.
7. Idoroenyin Usoro
Idoroenyin Usoro is a 30-year old from Akwa Ibom State. He is the first born in a family of six. He enjoys music and loves to play the guitar and basketball too.
8. Joseph
Joseph is a native of South South Nigeria. The 24-year-old is a fashion designer, model, actor, and musician. He believes that being in Biggie's House would give him the platform to impact Nigerian youths positively.
9. Isian Akuboye Wisdom (Boye)
Lagos-based Boye is the last born in a family of nine. He believes in positivity and would like to be in Biggie's House because he is a go-getter.
10. Kally Dukwe
Kally is a 26-year-old who describes herself as being 'different' and someone who has her 'own vibe'. She believes that she has the attitude, sass, and experience to be in the show's sixth season.
BBNaija 2021 starting date
When is BBNaija 2021 starting? The show's organizers are yet to make an official announcement regarding its commencement date.
However, according to the BBNaija 2021 latest news season 6 will begin after the season 5 Housemates Reunion, which is slated for June 2021.
Who is hosting BBNaija 2021?
Nigerian lawyer and media personality Ebuka Obi-Uchendu was announced as the host for this year's BBN.
The media personality shared the news on his social media pages,
"Well, guess who's returning as the host of the next season of #BBNaija. Let's go again guys,"
This makes it the fifth year of Ebuka hosting the show; he has been hosting it since 2017.
Who are the sponsors for BBNaija 2021?
Abeg, a peer-to-peer social payment platform which was launched back in September 2020, is the Headline Sponsor of the show's sixth season. Patricia is the Associate Sponsor of the show.
BBNaija 2021 prize
The winner of this year's edition of the reality TV show will walk away with a N90 million grand prize. Last year's winner, Laycon, went home with a N85 million grand prize.
Now, what are the BBNaija 2021 news on the reunion?
BBNaija 2021 reunion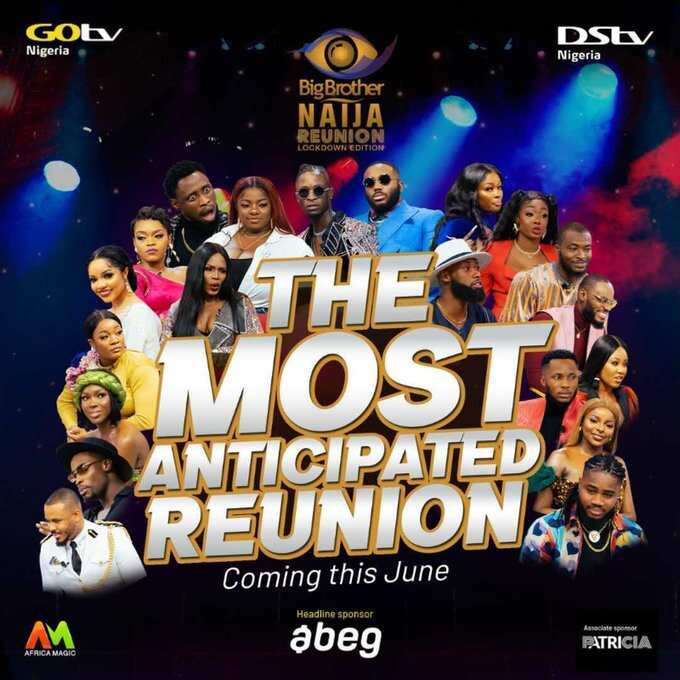 Fans of the Lockdown edition of BBNaija will once again get to see their favourite housemates on TV. Last year's housemates, Ozo, Nengi, Laycon, Erica, Kiddwaya, Vee, Neo, Dorathy, Brighto, Tolanibaj, Prince, Lilo, Eric, Kaisha, Trikytee, Lucy, Tochi, Ka3na, Praise, and Wathoni, are all expected to come together for the reunion show in Lagos, Nigeria.
When is BBNaija 2021 Reunion starting?
The BBNaija Reunion 2021 date is 17th of June.
BBNaija Reunion 2021 live stream
Fans of the Lockdown crew can catch the Reunion Show on:
Africa Magic Urban (10:00 PM) and Africa Magic Family (10:30 PM) on DStv
Africa Magic Family Channel 2 on GOtv
The start date for the show's sixth season has not yet been released, but hopefully, these BBNaija 2021 audition videos will entertain you as you wait for the new season. You can now start preparing adequately for the drama that is characteristic of Biggie's House.
READ ALSO: Dorathy Bachor bio: Who is this BBNaija season 5 contestant?
Legit.ng published a piece on the biography of BBNaija season 5 contestant Dorathy Bachor. Dorathy Bachor, popularly known to many as 'Dora', is a young Nigerian entrepreneur who came into the limelight during the season premiere of the reality TV show on 19th July 2020. Since then, she has become a major topic of discussion on different social media sites.
Dora made it to the end of the show, eventually becoming the runner-up of the production's fifth edition. Find out all the details about who Dora is, what she does for a living, and all about her time in Biggie's House.
Source: Legit.ng