30 best true love quotes for her and him
Different stages and phases of life come and go. Finding your soulmate is one of the most significant phases of life. Someone who makes you search for numerous true love quotes is definitely special. We hope that our compilation will help you find the most suitable words to send to them.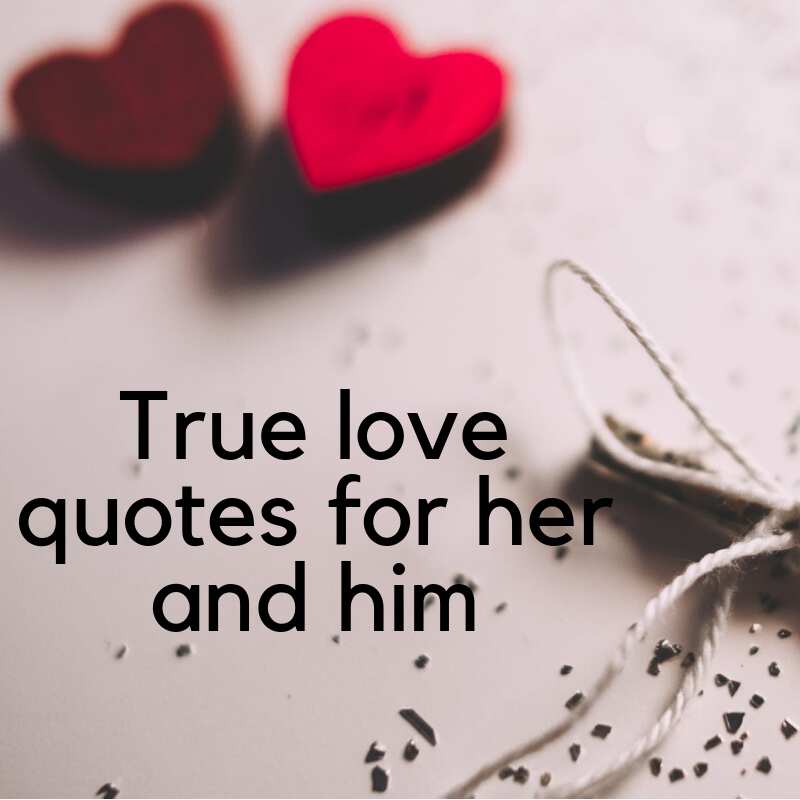 Some people are over the moon when in love, especially if the feelings are mutual. Once you find your partner, you will find some of the known true love quotes very romantic and heartwarming.
What is true love? Most people define true love differently, according to their personal experiences. True love meaning is to be infatuated with someone and meet their expectations while having a mutual connection with one another.
Quotes about true love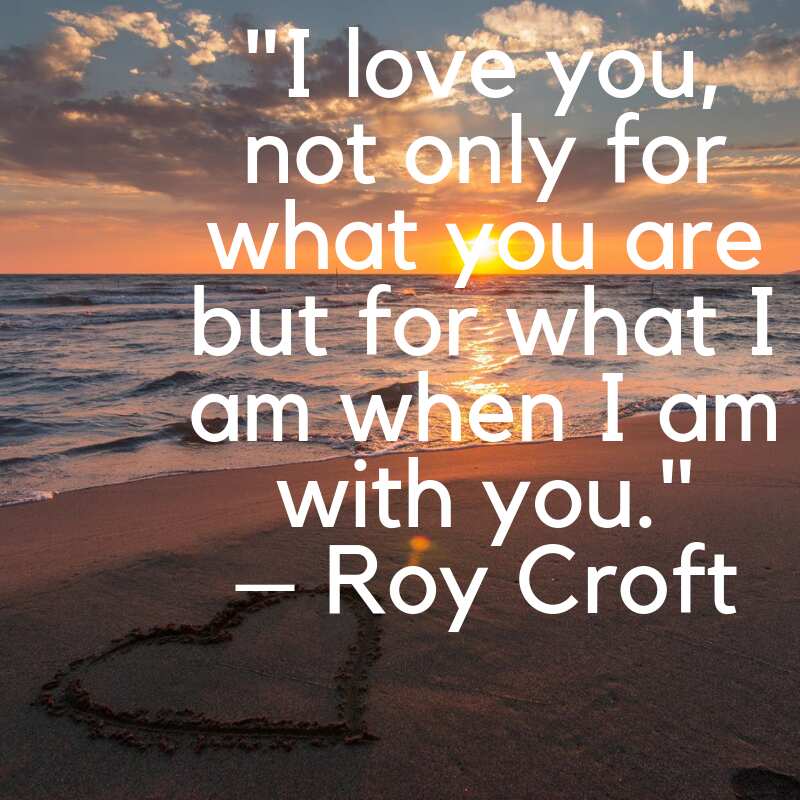 Finding true love does not happen in a blink of an eye, but after periods of careful searching. Below are some quotes on true love:
I want you as a whole together with your flaws, mistakes and faults. I want you, and only you." – John Legend
"I am affectionate towards you, not because of who you are, but for who I am when with you." – Roy Croft
"I love you without even knowing how, when, or even the place I perfectly love you. I love you earnestly, without complexities and pride; and I love you as I know not of any other means." – Pablo Neruda
"I am so in love with you, and not in the priority of denying myself the joy of telling the truth. I am in love with you, and I know that love is just a shout into a big blank space, and the blankness is inevitable, and that we're all doomed, and there will come a day where all our hard work will turn into to dust, and the sun will swallow the only earth we all ever had, and still I will be in love with you." – John Green
"Love is a frail word to express what I feel for you. I love you, and you know that. I loave you. I luff you even with two F's. Yes, I have to invent, of course, love, I do and do you think I do?" – Woody Allen
READ ALSO: 30 best self-love quotes and self-esteem messages
"When we are in love at some point in life, we seem to see ourselves quite different from what we used to be before." – Blaise Pascal
"One single word frees us from all the pain and weight of this life, and that word is love." – Sophocles
"You do not love somebody just for their looks, clothes, or for their fancy car, but because they sing a song that only you can listen to…" – Oscar Wilde
"Whenever I am left alone with you, you always make me feel like I am home again. Anytime I am with you alone I feel like I am whole again…" – The Cure
"Immature love says: 'I only love you because I need you,' but mature love says 'I need you because I love you only." – Erich Fromm
True love quotes for her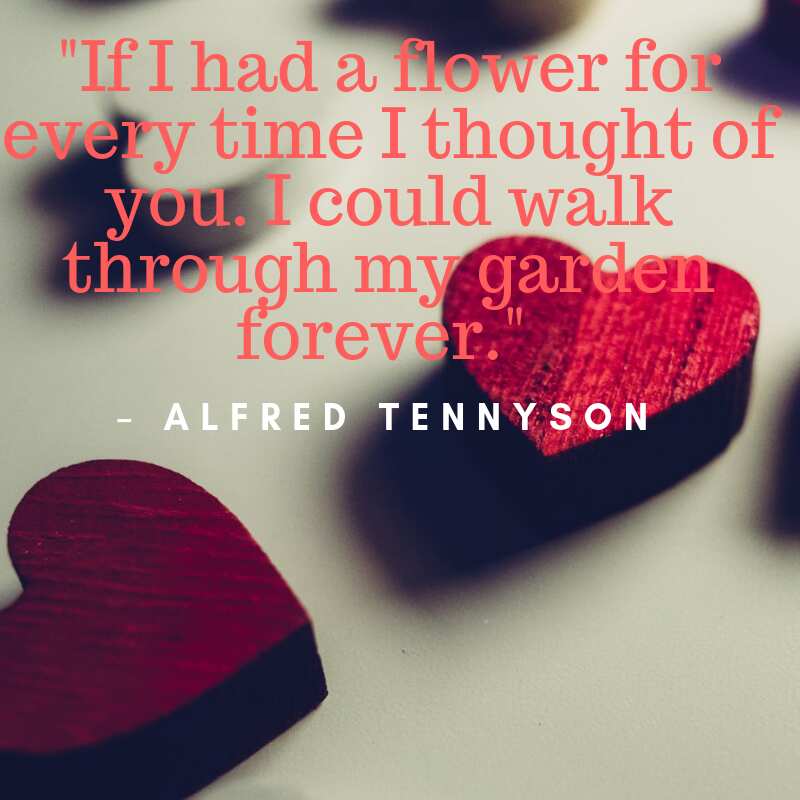 You have probably been in deep thought, wondering whether she is the one. Some of the real love quotes for your lady are listed below:
"He tasted her mind and realized he had been starving." – The Love Bits
"It doesn't matter whether I call you baby girl, little kitten, princess, they all mean the same, you are mine." – The Love Bits
"The time I spend with you, I look at it as something like a fragrance of a perfumed garden with a dim twilight, and a fountain singing to it. You and only you can make me feel alive. The records say that other men have seen angels, but I have seen thee and thou art enough in my life." – George Moore
"If I had a flower for every time I thought of you. I could walk through my garden forever." – Alfred Tennyson
"Ask me to define my love for you and I'll say it's captured in every beautiful memory of our past, detailed out in vivid visions of our dreams and future plans, but most of all it's right now, at the moment where everything I've ever wanted in my life is standing right in front of me." – Leo Christopher
"I swear I couldn't be smitten with you more than I do right now, and yet I know I will tomorrow."– Leo Christopher
"I've never fallen in love right off the bat. I get scared to say I love you too soon because it means so much. It means you do not see an end to things." – Leighton Meester
"You have bewitched me, body and soul, and I love, I love, I love you." – Mr Darcy, Pride and Prejudice
"Maybe I am scared because you mean more to me than any other person. You are everything I think about, everything I need, everything I want."– The Love Bits
"I would rather spend my life with you than face all the ages of this world alone."– J.R.R. Tolkien
READ ALSO: 70 best emotional quotes and sayings
True love quotes for him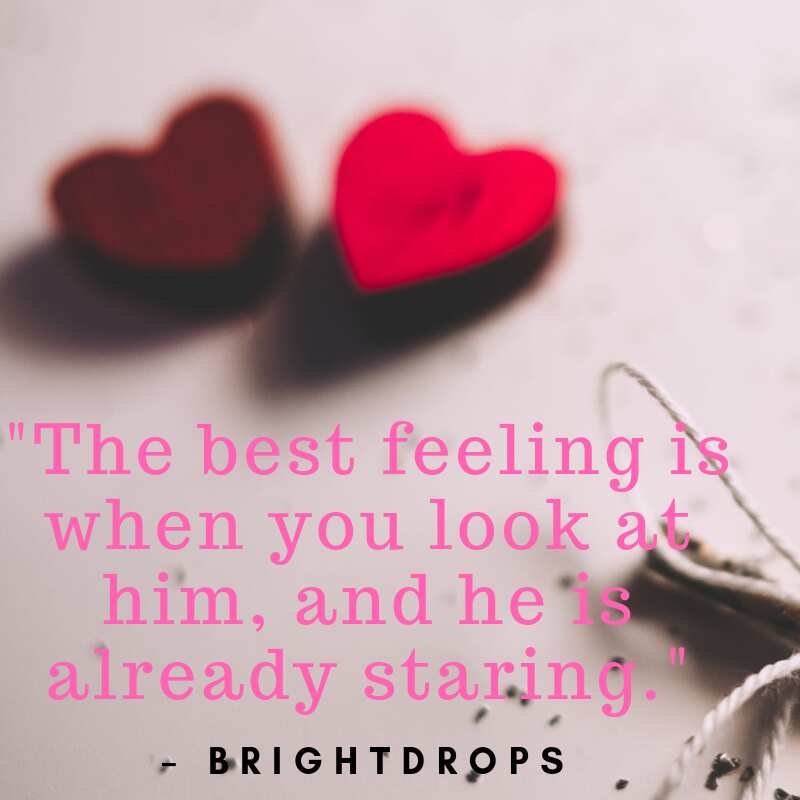 Are you looking for true love quotes for him to warm his heart? Here are some of the most romantic deep love quotes for him:
"If you live to be a hundred, I want to live to be a hundred minus one-day, so I never have to live without you." – A. A. Milne
"I hope you know that every time I tell you to get home safe, stay warm, have a good day, or sleep well what I am saying is I love you. I love you so much that it is starting to steal other words' meanings." – Open 365 on Tumblr
"I saw that you were perfect, and so I loved you. Then I saw that you were not perfect, and I loved you even more." – Angelita Lim
"For you see, each day I love you more, today more than yesterday and less than tomorrow." – Rosemonde Gerard
"The best feeling is when you look at him, and he is already staring."– BrightDrops
"I am so totally, completely, overwhelmingly, eye-popping, life-changing, spectacularly, passionately, deliciously in love with you." – BrightDrops
"I have died every day waiting for you, darling, don't be afraid. I have loved you for a thousand years. I'll love you for a thousand more."– Christina Perri
"I love you, with no beginning, no end. I love you as you have become an extra necessary organ in my body. I love you as only a girl could love a boy; without fear, without expectations. Wanting nothing in return, except that you allow me to keep you here in my heart, that I may always know your strength, your eyes, and your spirit that gave me freedom and let me fly. " – Coco J. Ginger
"I love you. I am at rest with you. I have come home."– Dorothy L. Sayers
"All, everything that I understand, I only understand because I love." – Leo Tolstoy
READ ALSO: Top 30 motivational scriptures and quotes
Love is perceived to be the deepest interpersonal affection in beings. It is the one factor that, at times, makes the heart beat faster. Love is unique, and it is essential to show appreciation to the people you love.
Hopefully, this article has helped you find that one true love quote for your partner. Express your romance in words to intensify your love for one another. The above true love quotes help in describing how love feels when shared with the right person.
READ ALSO: Top sad quotes about love
Source: Legit.ng