FaceApp Challenge: What is it and why is everyone doing it?
It seems the internet will never tire of challenges, especially if they deal with an opportunity to share photos. If you are an active social media user, no doubt you have heard about the new viral FaceApp Challenge which debuted on July 16, 2019. Even so, most people are wondering what the FaceApp is, what it can do, and why it is trending now.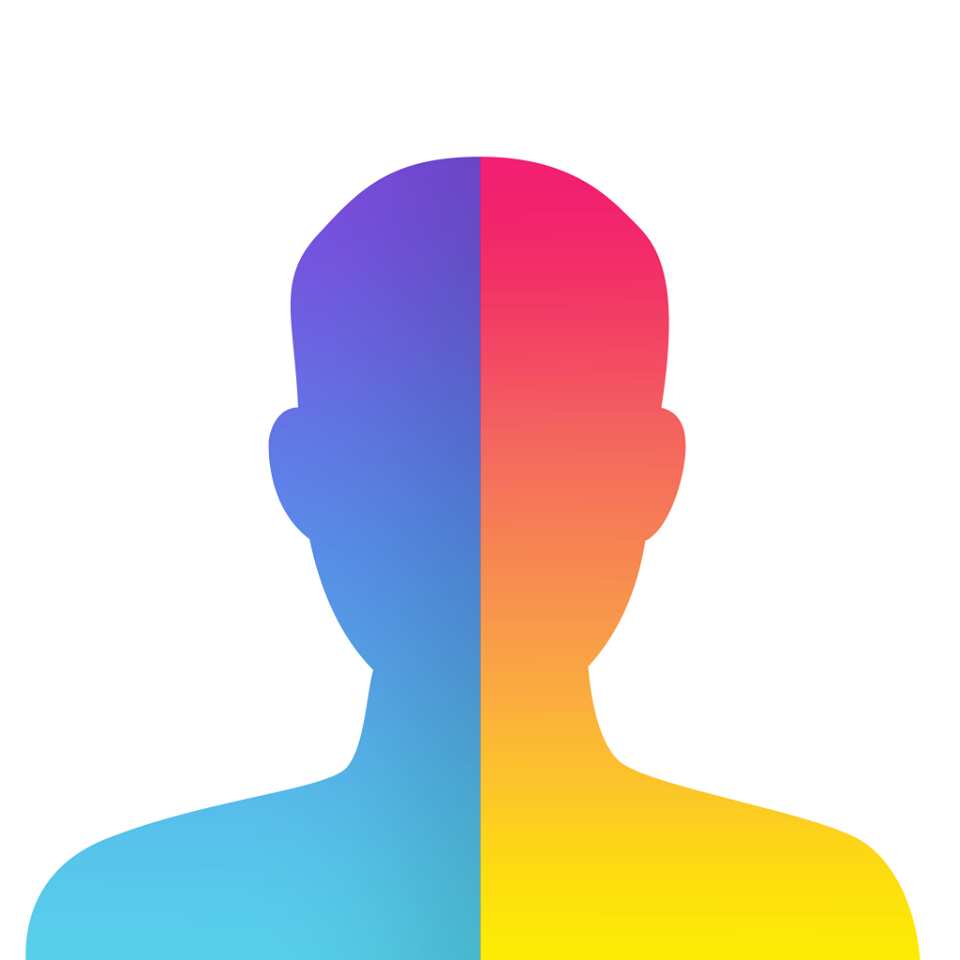 Interesting developments in the past few days point to the emergence of a flurry of web activities. The #FaceAppChallenge involves internet users posting photos looking older than they really are. Celebs are the main driving force behind the craze. Also, the app's ability to create detailed images of people in old age drives its popularity with users.
How the FaceApp works
Despite its newfound popularity, the FaceApp Challenge is nothing novel. FaceApp is typically a mobile application launched in 2017 by a company located in St Petersburg, Russia. It creates realistic transformations of facial features using several filters. In the free version, users have access to limited functionality. Presently, its most popular filters include the old age, gender swap, and baby filters. However, it is the age transforming option that appeals to most people over the web.
It uses neural networks to render a person's photo while retaining photorealism. Typically, the FaceApp modifies a face by adding signs of ageing, including sagging skin, wrinkles, and grey hair. The tool's realism has resulted in people challenging each other to use the application on their photos. In turn, people post these photos on social media sites creating an internet sensation known as the FaceApp Challenge.
Why is the use of the FaceApp trending?

As a result, constant viral challenges have made it extremely popular. Interestingly, the app is topping downloads in both the Android and iOS mobile platforms. According to its developers, it can also make people more attractive, add smiles to gloomy faces, and even swap genders.
Out of curiosity, people are increasingly using it to post photos of themselves and their favourite celebrities online. Also, the ability of the FaceApp Challenge to trend arises from the natural human obsession with ageing. Also, the extensive use of the application by celebrities has created a buzz that is pushing everyone to try it. As a result, these 'aged' photos allow people to amass hundreds of thousands of likes on social media.
Even so, it is not the first time for the application to attain such viralness on the web. In addition to its old age filter as well as its reverse filter, which makes people look younger, FaceApp introduced a race filter. With this filter, individuals could use an Asian, Black, Caucasian, or Indian filters to photos in their gallery. However, its developers discontinued this filter following a public outcry.
The fact that it is easily accessible simplifies a user's ability to participate in the FaceAppChallange. All one has to do is download it from Apple Store or Google Play and install to use its new functionality. Next, one uses its filters to create hyper-realistic old photos. As a result, it becomes tempting for users to share the results of their experiments online.
What is driving the popularity of the FaceApp Challenge?
In the past few days, internet user and notable celebrities are behind the increasing popularity of the FaceApp Challenge.
Dwayne Wade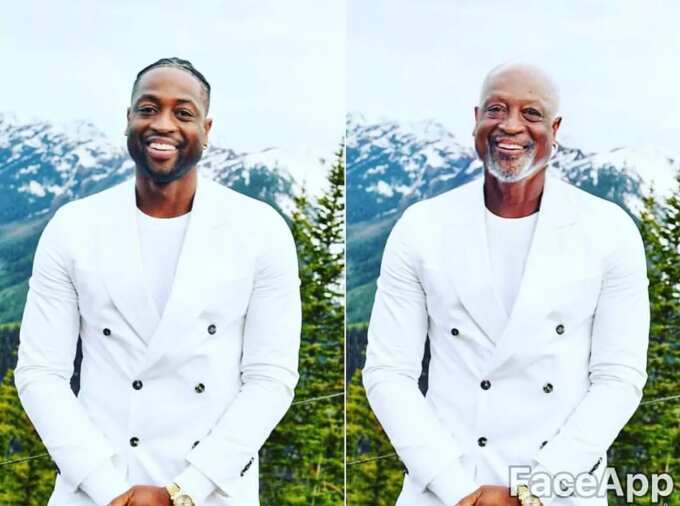 On 16 July 2019, the former NBA star posted photos of himself on Instagram. He used FaceApp to create a grandfatherly look. In the process, he received thousands of likes.
Iggy Azalea
After a fan posted a FaceApp photo of her, commented she would age like milk.
Jonas Brothers
Their FaceApp rendered photo shows how they will look like in the year 3000. Anyway, the photo gives their claim some legitimacy. Check it out, what do you think?
Terry Crew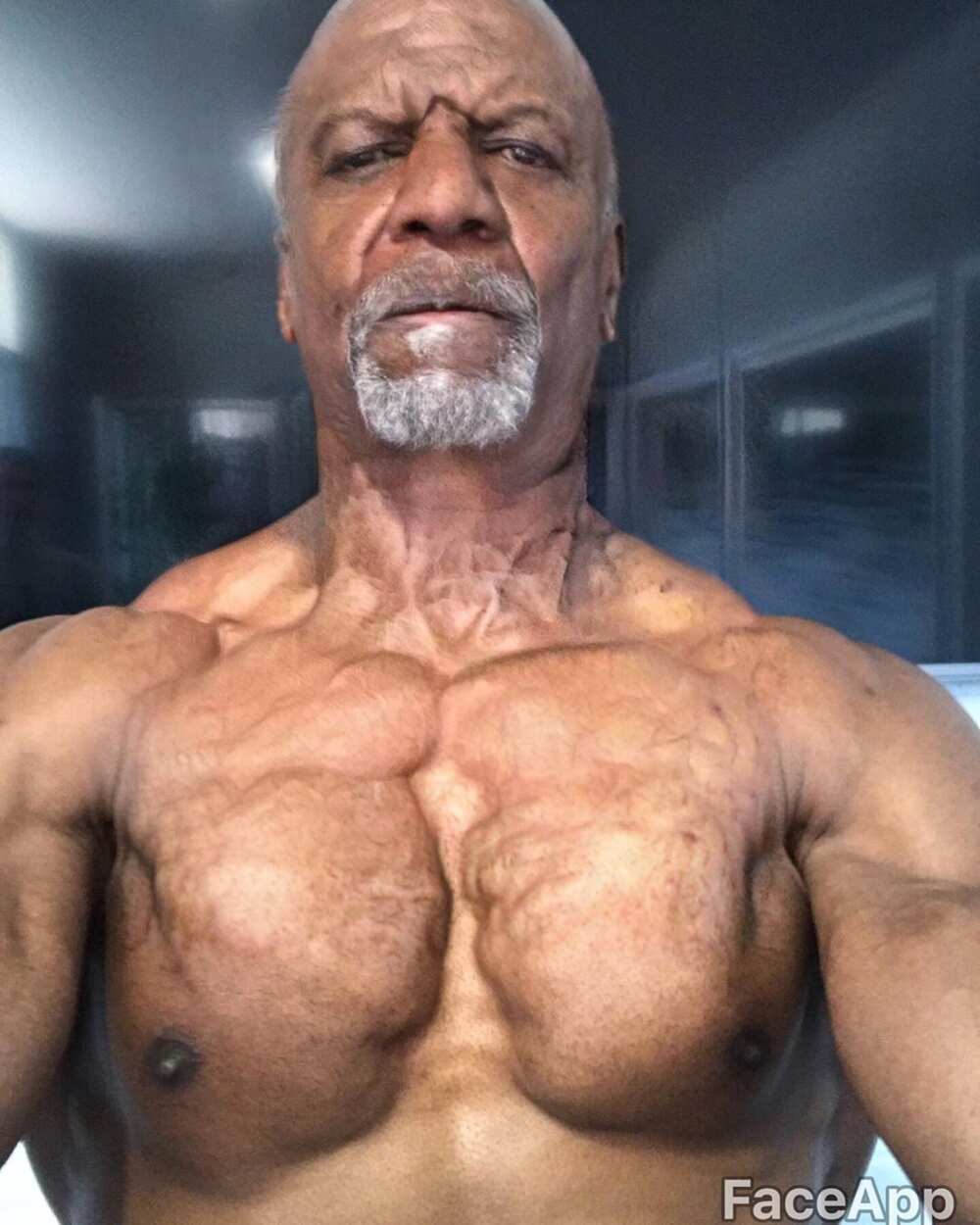 Thinks he will always have flawless pectorals no matter how old he gets. In the photo, he brags about his ability to kick some ass too.
Andy Richter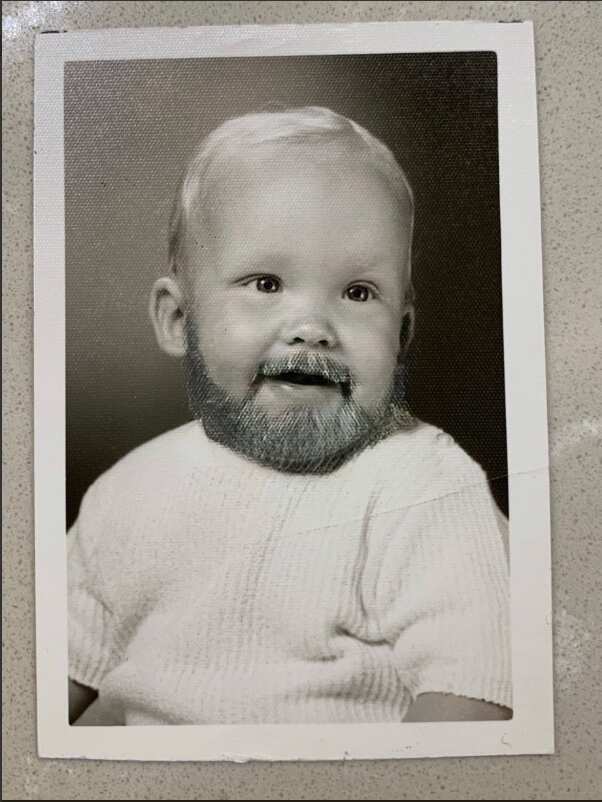 Richter used a baby picture of himself to see an added beard. The remarkable result has him saying he will sue the app's developer.
Luda Cris and Tyrese Gibson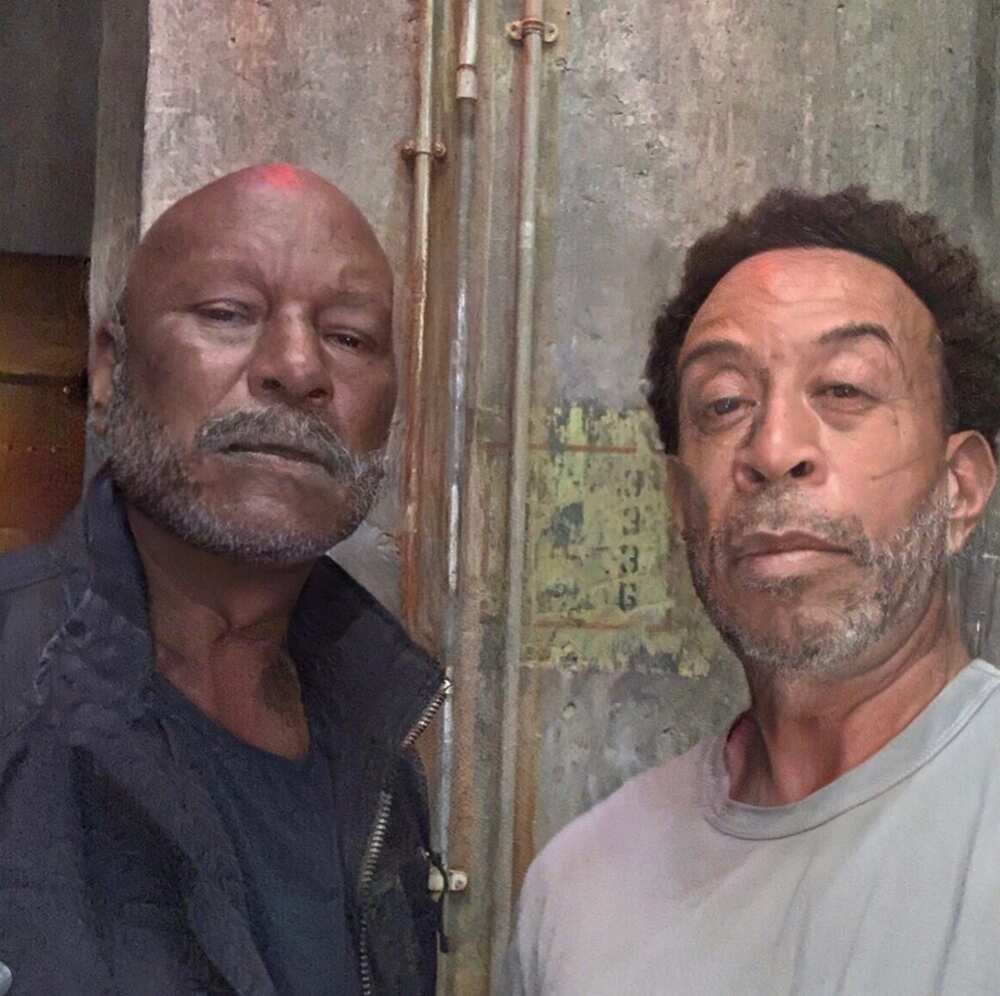 Additionally, even movie stars are in the FaceAppChallenge. The stars of the famous movie franchise Fast and Furious, recently posted FaceApp manipulated photos on Instagram. With the caption "Fast & Furious 50 and we still haven't stopped at the gas station. Or for diapers."
READ ALSO: Faceapp: Funke Akindele and JJC Skillz show what they might look like in future
Jay Pharaoh
In the same manner, the famous comedian also posted a FaceApp edited photo where he compares his look to that of Morgan Freeman or Bill Cosby.
Noah Centineo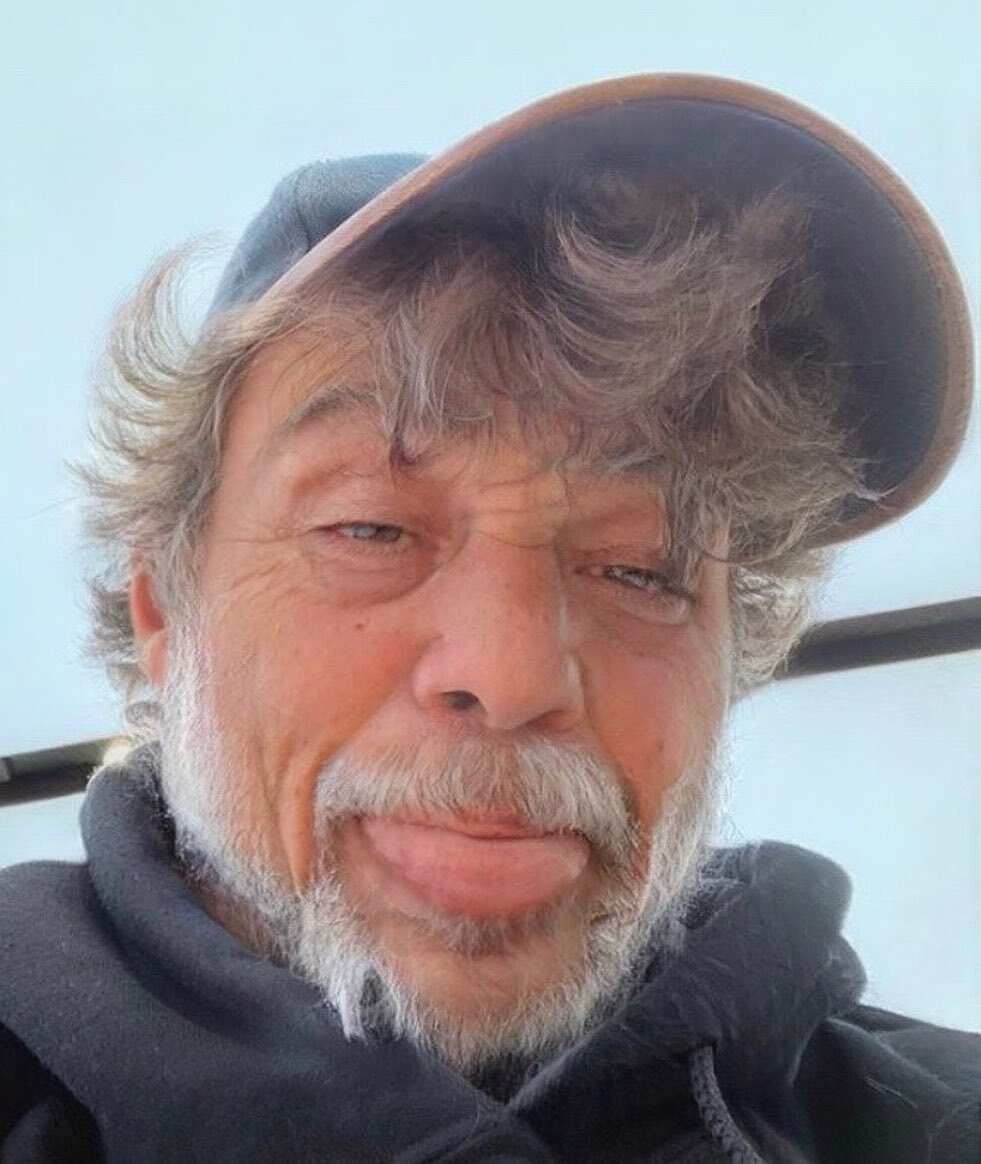 To indicate how comfortable he is with ageing, Noah's mug still retains some incredibly manicured beards. He feels like if he does not look like that in 50 years, he would feel disappointed.
India's cricket team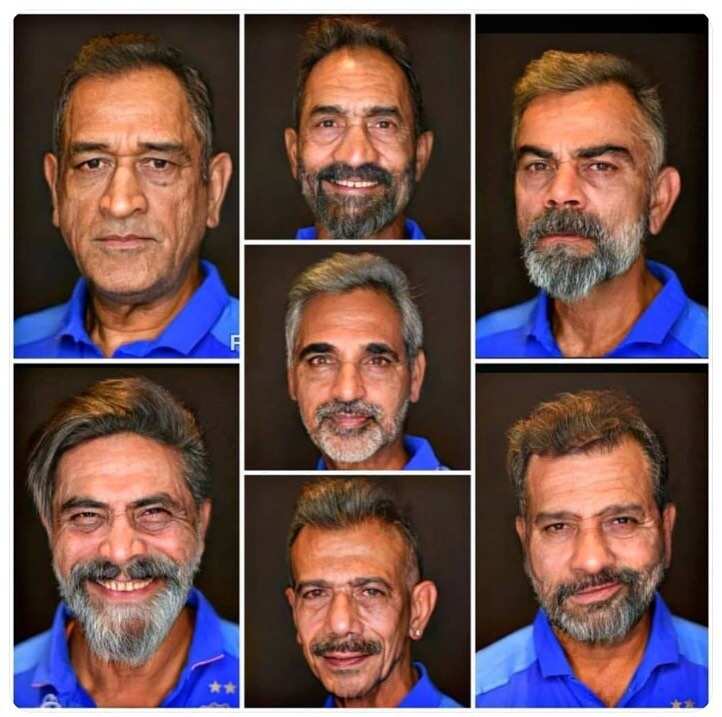 Recently, a social media user from Indian created a collage of the Indian cricket team.
Arjun Kapoor and Varun Dhawan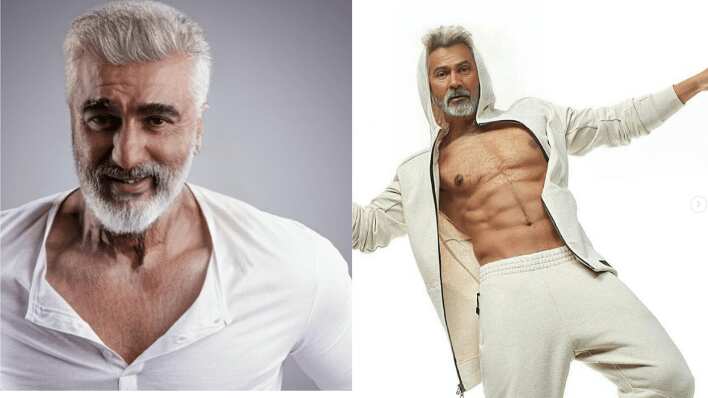 Also, a photo depicting the two Bollywood actors appeared on Instagram. You can check their old versions below.
Hareesh Kanaran
In Indonesia, the Malayalam actor, Hareesh Kanaran used the app to alter a picture of fellow movie star Mammootty. In the photo, Mammootty is eternally youthful.
Balqees Fathi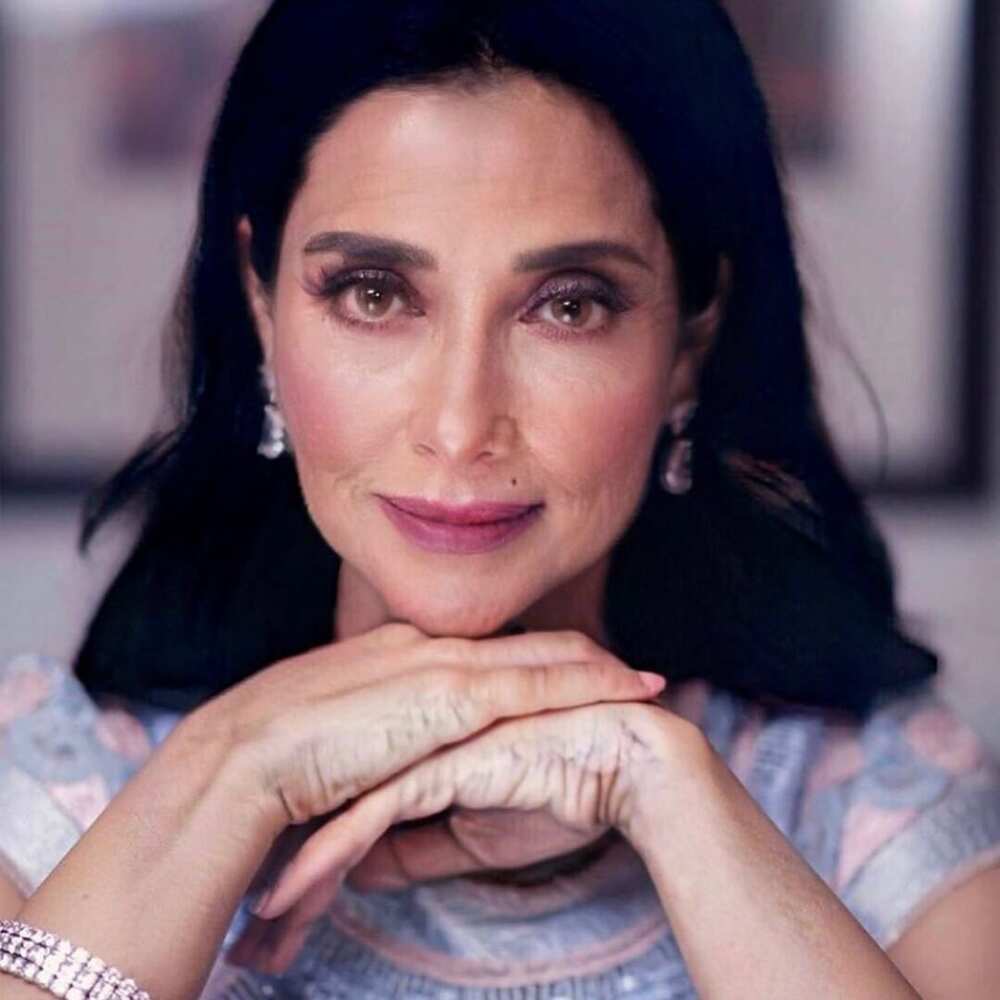 The Emirati singer, who has 9 million Instagram followers, seems agreeable to the prospect of growing old as evident from the photo's caption. Here is the caption's translation
"My potential photo when I'm 70 or 80 if God blesses us Inshallah. I see a wise and beautiful woman and on the timeline on her face, lessons, and knowledge that she passed to her grandchildren. By the way, the image 100% looks like my grandmother from my father's side, 'Alzahraa'. I look a lot like her when she was younger."
Davido
Davido joined the challenge adding a funny comment "Hey baby ... want some young love forever ??".
Don Jazzy
Don Jazzy tried to age using the app as well. He was no less creative in his comment than Davido.
Nonetheless, the FaceApp challenge is truly a global phenomenon, with celebrities in different countries posting countless photos of their FaceApp edits. Surprisingly, the viral photos spread on Twitter like wildfire under the hashtag #FaceAppChallenge. The resurgence of FaceApp, indeed, has led to the emergence of cult-like devotion to its facial altering features.
Viral photos posted on social media platforms drives the upsurge in the app's popularity, especially in the past week. As a result, avid internet users use the app to show off what they would look like in the future as well as create a buzz on these platforms. Seemingly, we can only expect this trend to continue as more and more users download and install the app.
These are the main reasons fueling the increased acceptance and use of FaceApp across the globe. Given the ability of the internet to instantly connect people, the future of the FaceApp challenge remains uncertain. We can only wait to see what other trendy features its developers will roll out. Meanwhile, people will continue using FaceApp to create and share intriguing photos.
READ ALSO: Faceapp challenge: What your favorite celebrities might look like at old age
Source: Legit.ng