10 most expensive commercials ever made
In the age of streaming services for music and TV shows, commercials are becoming less popular. People enjoy continuous, uninterrupted sessions of pure entertainment. However, this was not always the case. For decades, you would have to endure countless minutes of commercial breaks placed conspicuously in the middle of your favorite show.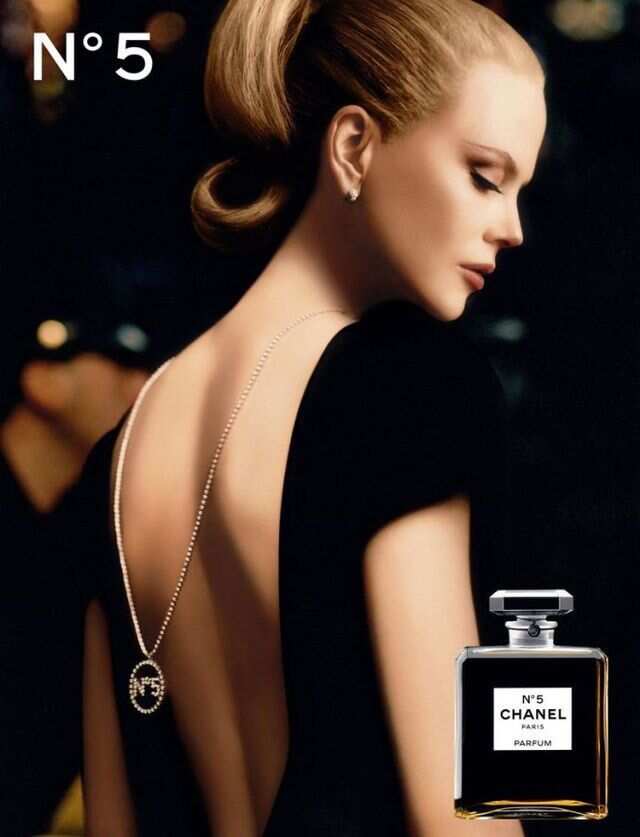 Individuals, companies, brands, and various other campaigns use commercials to launch products, spread messages. They also use ads to create awareness about certain services and drum up support.
You will be surprised at the astronomical cost of some commercials as we go through the list of most expensive commercials ever made. The hefty price tags on these commercials come from the time they air, the number of TV outlets they air on, the regions they air in, and their duration.
As annoying as they can be, most commercials cost a considerable fortune. The most expensive commercials ever made have had significant success too. So, what was the most expensive commercial ever made?
Top 10 most expensive commercials of all time
We will explore the list of ads that cost studios a fortune and made marketing teams very successful. Commercials vary from politics to beer to motor racing, each aimed at unique audiences and with varying levels of success.
10. GoDaddy.com - $2.4 million (2005)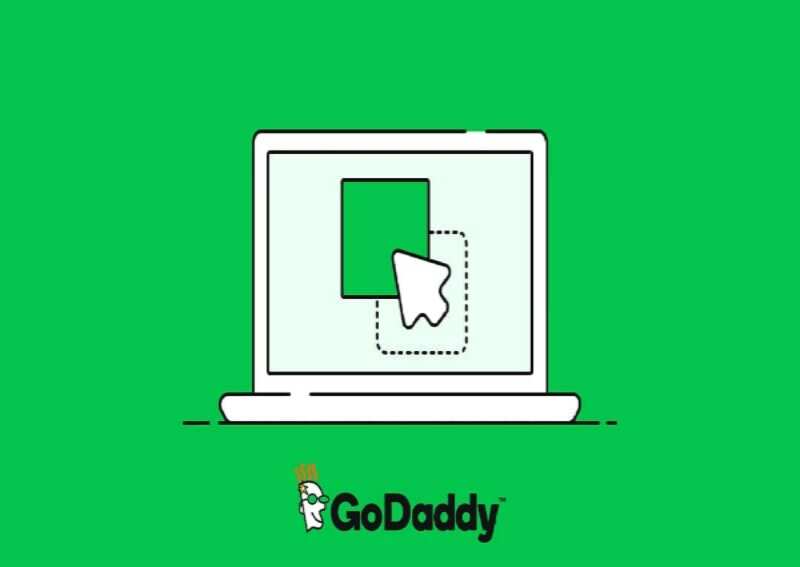 In 2005, GoDaddy.com made one of the most disruptive TV commercials we have seen to date. This ad caused a great uproar from studio executives and TV bosses.
Why? Because it was a first in a genre of ads yet to be uncovered by most marketing agencies and anti-ad. Instead of advertising a product, you create more media attention for your brand using any means necessary.
The commercial features the young wrestler Candice Michelle facing a committee, presumably in charge of censoring content. In the video, her bra flies off, and she keeps going unbothered.
The committee is, however, completely unsettled. You are then bombarded, like Candice, with a barrage of comments from people made uncomfortable by this event.
In the commercial is an older man on a respirator desperately gasping for air. Many audiences found this incredibly funny. Overall, it was well-received. Unfortunately, audience reception does not always match the critics' responses.
Fox, unhappy about the message and nature of the graphic content of the ad, wanted it pulled down. Eventually, they banned it.
The NFL took it out of the Superbowl, and no content outlet showed it since. Despite all this, the ad remains one of the most expensive super bowl commercial slots ever made.
What was the blowback of this commercial? Well, there was none. GoDaddy.com hastily became the most famous online market place for selling all sorts of products.
Eventually, GoDaddy.com embarked on a rebranding campaign that cost less than this commercial cost. This advert stands out even further as one of the most expensive commercials to date.
9. Ferrari/Shell - $4.5 million (2007)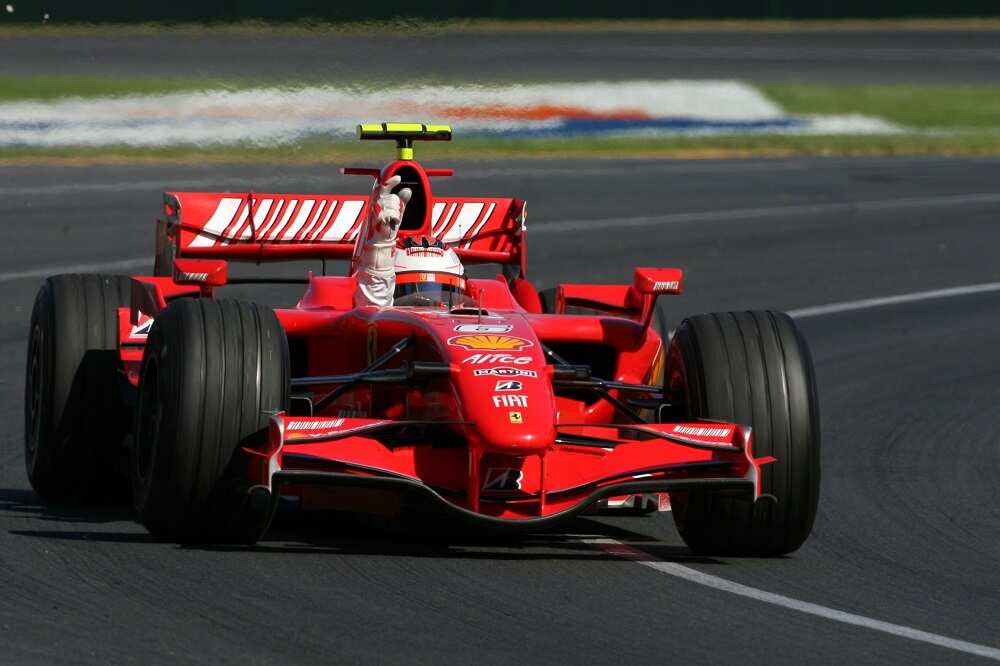 Italian carmaker Ferrari is known for its rich heritage and long-standing relationships. In this brilliant advert, Ferrari and Shell collab to create what is probably one of the best commercials ever made. It cost them both a considerable fortune.
Naturally, you would turn and stare for a solid minute or five if a Ferrari drove past you. Their cars are elegantly designed and are powered by some of the most powerful engines on the road. Taking advantage of this rich heritage, Shell made an ad.
The advertisement is two and a half minutes of joy for any car lover. Ferrari's F1 racing cars, through the years, race around the world.
Featuring sites from cities all over the world in a sequence that crosses decades' worth of heritage. It is easy to see why this was an expensive venture.
In the video, you see heads turning and shocked looks when the Ferrari whizzes by. If you are a Formula 1 fan, you know how loud they are.
Alarms go off; people cover their ears, and dogs are stunned in the commercial as well. The details covered are insanely minute and accurate; you cannot help but be amazed.
The ad ends with the car driving into a Shell gas station for some VPower goodness. This is Ferrari telling you they were made for Shell, and Shell is best in Ferraris. The commercial cost $4.5 million.
8. Honda - $7 million (2003)
This is probably the most satisfying advertisement you will ever see in your life. The 2003 Honda Accord received one of the best introductions to the British market in the history of new models' unveilings.
This ad was so immensely successful that Honda decided to push the commercial worldwide.
Honda Accord is one of the most popular models by market share and sales figures. Proving the success of the commercial.
The 100% authentic video requires a mind-numbing 606 takes to get right. Knowing this, you will find the line "Don't you just love when things work?" very ironic.
The entire video is just two scenes from all those takes. The video starts with a cog that rolls into bigger cogs and even larger ones over time. Eventually, you get to see all the parts and features of the car before you see the actual vehicle.
By the end of it, you have been shown every feature of the car, in a Frankenstein style preview. Cheeky Honda throws in a reveal of the new sound system with more than 10 speakers.
Watching the commercial, you will see the big-budget was well worth it, from all those parts to the finished product.
Airing worldwide, together with the production cost, makes this the second most expensive advertisement ever made by a car manufacturer.
7. Pepsi - $8.1 million (2002)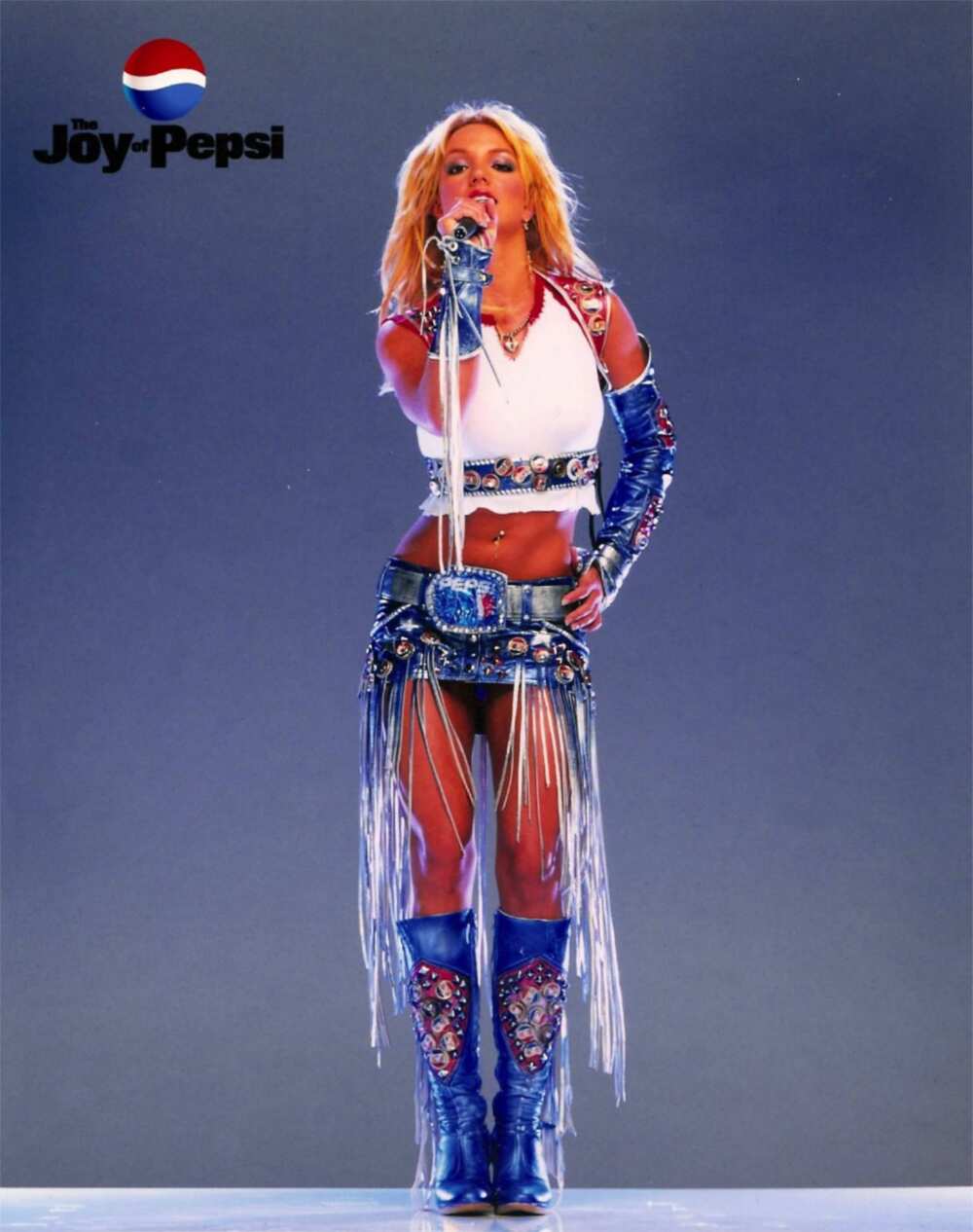 Celebrity endorsements have always had a strong foothold on buyer decisions. That is why Pepsi partnered with Britney Spears to showcase how their brand has stayed young through the ages.
Showcasing the changes in Pepsi from 1958 to 2002, Britney is seen dancing in the video before proclaiming it is meant for those that like to think young.
The worldwide beverage giant has earned a place in the commercial hall of fame for the jabs they take and bravery displayed in product promotion. In the past, they have had adverts where they compare Pepsi to Coca Cola directly.
Now, a realistic view of this figure shows just how inconsequential that amount is to Pepsi. Annually, the biggest expenditure for the company consists of marketing budgets and keeping the supply chain alive.
In this view, $ 8.1 million is a speck of dust in an infinite universe. The reception was terrific, with Pepsi seeing a jump in sales at the time.
Why was all this so expensive? First, we have Britney Spears, that's a fat cheque, next is the sets to reel us through five decades of Pepsi.
According to the Guinness World Records, this is the most expensive TV advertising campaign in history.
6. Carlton Draught – $9 million (2008)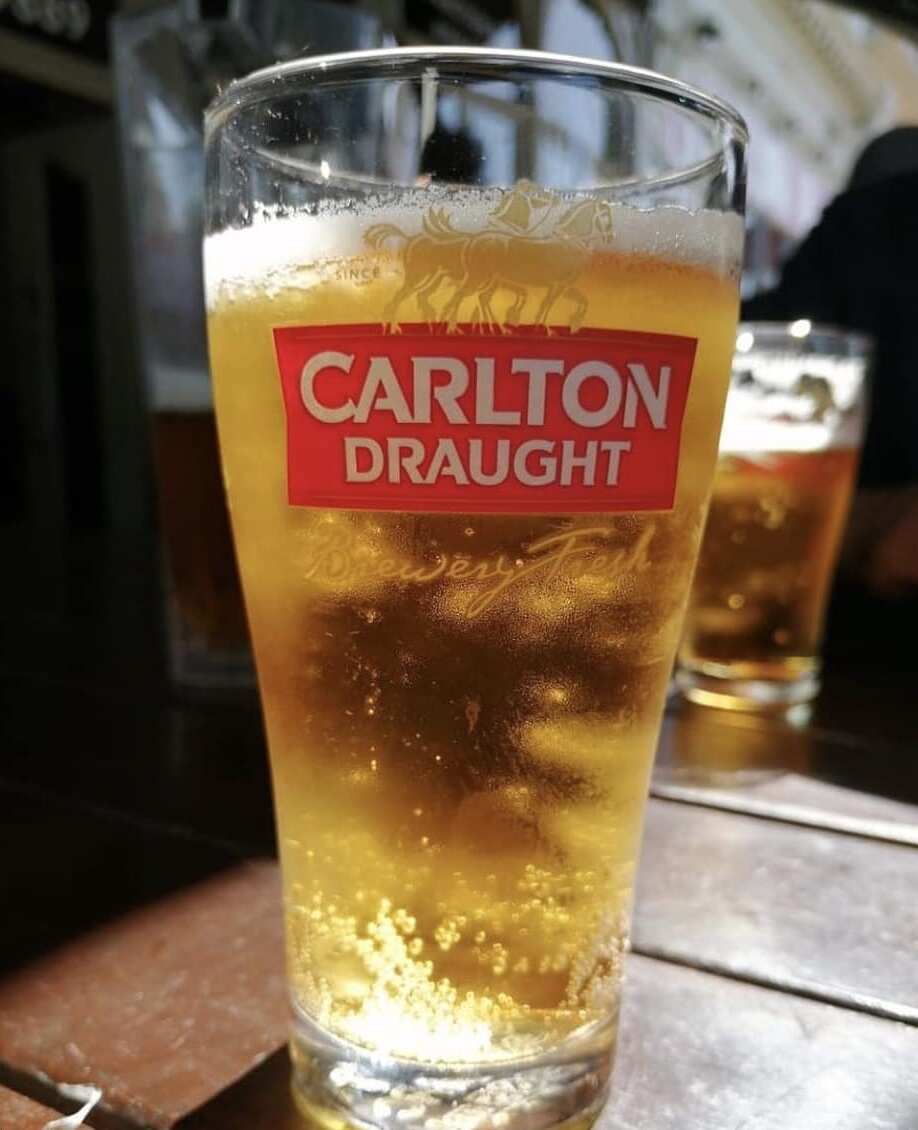 Imagine an army of ants skydiving from a pint of beer and forming shapes in the sky as you would with sand painting. Keep this image in mind.
In 2005, before our record-breaking expensive ad, Carlton Draught caught our eye with a mind-blowing big beer commercial.
The success from the ad campaign fueled the effort three years later to double down on their investment and make an even bigger beer ad.
In 2008, Carlton Draught got a plane and put a large canister inside the cargo bay. This canister was dropped from a plane above a stadium. Now, no one was inside the canister, but in the ad, skydivers jumped out in hoards.
This implies the use of CGI, which screams dollar signs. The skydivers go on to form shapes and words as they plummet to the earth.
First is a horse; next is the word WOW and more. To the amazement of the crowd below. The skydivers land on the pitch at halftime and cheers to a couple more pints of Carlton Draught.
You are probably wondering about the large glass of beer dropped from the plane. That has gone off to wrack up more bills destroying houses and cars.
To make the advertisement, they had to crush at least 4 cars and 3 houses. This explains the hefty price tag for one of the most expensive commercials of all time.
5. Chrysler - $12 million (2011)
Back in 2011, ardent fans of Chrysler and Detroit residents were in crisis. The market for US-made cars was incredibly competitive, and the crunch was felt in Detroit the most.
Critics pointed fingers at outsourced manufacturing and lack of market protection by the government. Chrysler was on its knees.
In the last breath shot at maintaining relevance and bringing more attention to the crisis, they decided to make an ad. Probably one of the most expensive TV commercial campaigns at the time, it was received with heavy criticism.
In the video, Chrysler's marketing team showcases the city of Detroit. You see how empty the streets are, how quiet the once-bustling industrial complexes have become, and feel the weight of the loss.
To pack an even heftier punch, they dubbed it "Imported from Detroit." This was a jab at how the imported cars were buckling the foundations of American vehicle manufacturing.
Eminem, who is publicly outspoken about his love for Detroit, was in the video—standing in solidarity with the countless people of Detroit affected by this. It is reported that he turned down more lucrative offers to be part of this project.
In the end, as a result of government bailouts and increased sales, Chrysler lived to fight another day. In the grand scheme of things, the commercial served its purpose.
4. Aviva Insurance – $13.4 million (2008)
Rebranding is often a minefield that is tricky to navigate and yet very crucial for the continued survival of a company. If done improperly, you risk losing market share, brand recognition, and an opportunity to expand your visibility all things considered.
To ensure the perfect transition, you need to hit it with a multifaceted approach. This includes celebrity endorsements, long run times, frequent airing, large geographical area coverage, and assurance of quality. This screams expensive.
In 2008, at the height of a global financial crisis and the great depression, Norwich Union rebranded to Aviva Insurance.
The world's attention was locked on how billions of dollars from pension funds and stock market crashes were wiped out in hours. There could not be a worse time to change your name.
Facing the risk of complete loss of customer recognition and market irrelevance, Aviva embarked on an ambitious rebranding campaign.
In a poetic twist, they chose to use a host of celebrities who had changed names themselves. This includes Bruce Willis, Alice Cooper, Ringo Star, and many more. These partners and a bombarding of audiences with the advert kept Aviva Insurance afloat.
It only cost them $ 13.4 million. Considering what was at stake, making their most expensive ad yet was a small price to pay for Aviva.
3. President George W. Bush's political ad campaign – $14.2 million (2004)
The first eight years of the millennium were presided over by President George W. Bush. In that time, the USA was hit by the worst terrorist attack in recent history, an event that spiraled into a war on terrorism on a scale never seen before.
In his campaign for reelection, in 2004, he had to put his best foot forward. To do this, his team identified the one thing that all Americans could relate to.
The 9/11 attacks had made Americans angry; in the grief, they had become united in the stand against terrorism. Hidden in all this was how fragile they all felt having been attacked with such devastation in their homeland.
In his campaign ad, President Bush is seen with Ashley Faulkner, a girl who lost her mother in the 9/11 attacks. The campaign was run all over the country, read huge sums of money, for months.
The campaign portrayed him standing not with one American but all Americans. Effectively showing how they all needed him to continue being president for one more term.
2. Guinness – $16 Million (2007)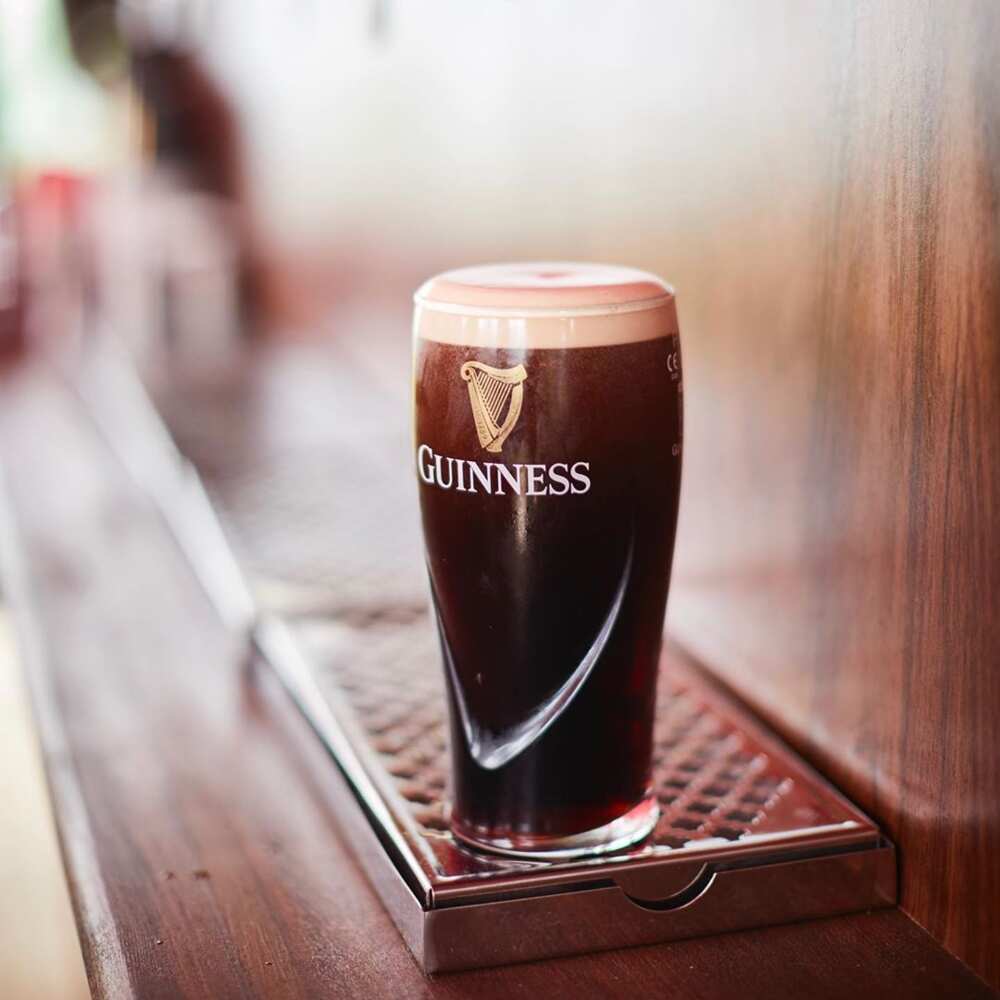 Guinness is an old beverage manufacturer that has been in the business for more than eight decades. In the celebration for their 80th birthday, they splurged. They splurged in one of the most spectacular ways we have seen in a commercial.
This is in equal parts surprising and satisfying. The commercial features a domino of everyday objects, slowly building up to a pint of Guinness. The reel consists of cars, books, tyres, suitcases, chairs, and many more objects.
It is a story you would want to see. Following Guinness through their history. The advertisement cost a whopping $ 16 million to make.
The tense room it starts in is set in the old times when the company started rolling up through the streets as wall clocks fall over to domino over cars and more. The amount of property damage alone is enough to explain the cost, making this one of the most expensive commercials ever made.
1. Chanel – $33 Million (2004)
Nicole Kidman plays a young lady running away from the paparazzi. She eventually meets a young waiter.
The remainder of the film shows the two of them gradually fall in love. Off the top, Nicole Kidman was paid a handsome $ 3 million for featuring on this advert. The other $ 30 million went to the production budget and getting airtime.
So, what is the most expensive commercial ever made? The Chanel No.5 advert from 2004. To date, there is yet to be a commercial that cost as much.
An increasing global audience on smartphones and social media means companies can reach audiences through more effective and cheaper channels with equal impact. Over time, we can expect a decrease in budgets for TV commercials and a growing expenditure for social media product placements.
The list of the most expensive commercials in history will keep changing as companies get more ambitious to reach wider audiences. As an example, the super bowl commercial slots last year cost millions for every 30 seconds. You will be forgiven to think that this is extravagant. Chanel has kept the crown for more than a decade and will probably hold on to it for a decade longer.
Source: Legit.ng