covenantuniversity.edu.ng | CU portal login
The good thing about options is that you have the luxury of choosing what suits you best. In this case, looking to further your education at an institution run on Christian morals is easy. The Covenant University (CU) is a top option. After getting admission into this growing institution, you will conduct most of your processes on the CU portal. This is the best time to learn about this platform.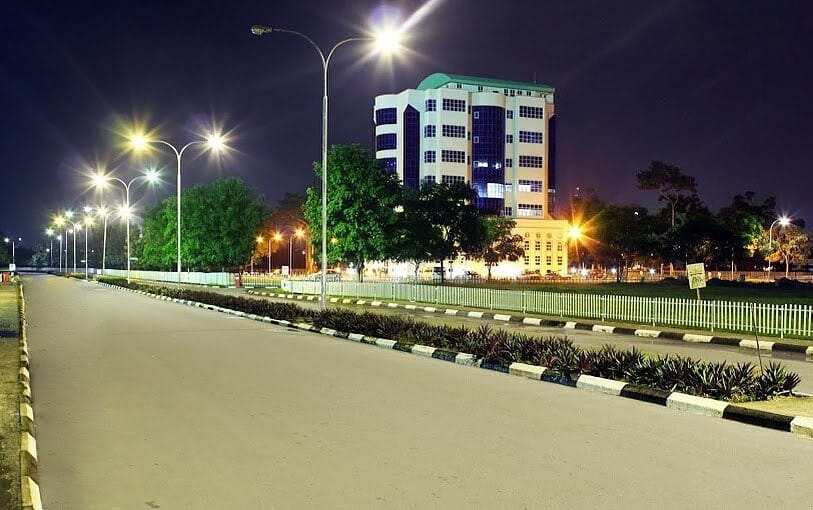 Why is learning about Covenant University portal so important? The obvious reason is, CU uses it to manage all the student information and details. Secondly, students can access CUportal from anywhere if they have internet access and a device connected to the internet. You can use a computer or a mobile device.
What does the CU portal entail?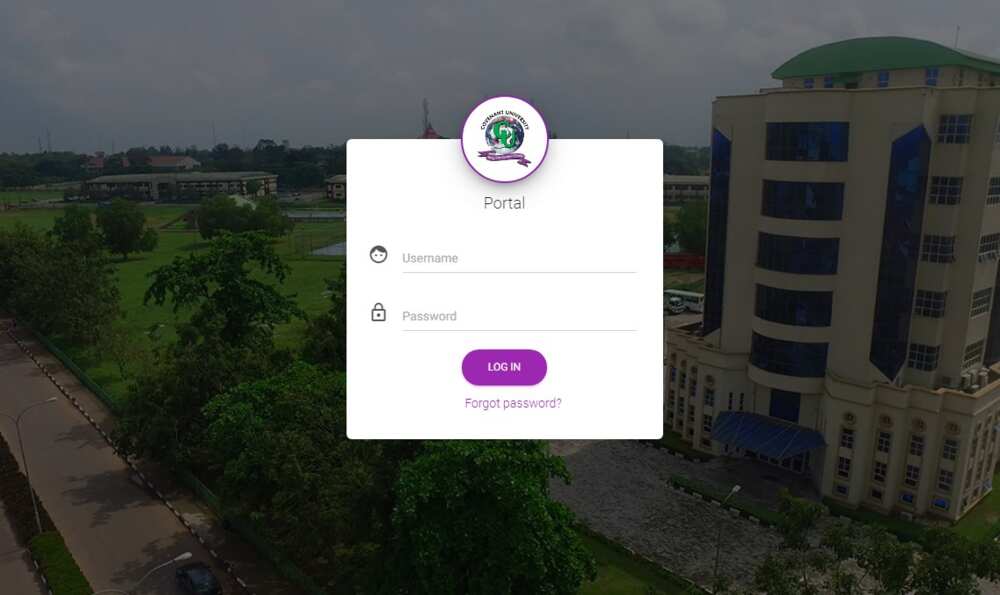 The first thing you will do to access this platform is to search it online. After clicking on the relevant search result, you will land on the university's portal with a login prompt. Nowhere on the login page is an option to register or sign up. The lack of such an option means one can fully access the platform if he or she is a student.
This page has a login form for inputting your username and password. Also, one can use the "Forgot password?" option if they cannot remember the correct login credentials.
After logging in, students can do online clearance and access hostel allocation without having to visit the institution.
READ ALSO: www.uniabuja.edu.ng | UniAbuja portal login
Covenant University admission portal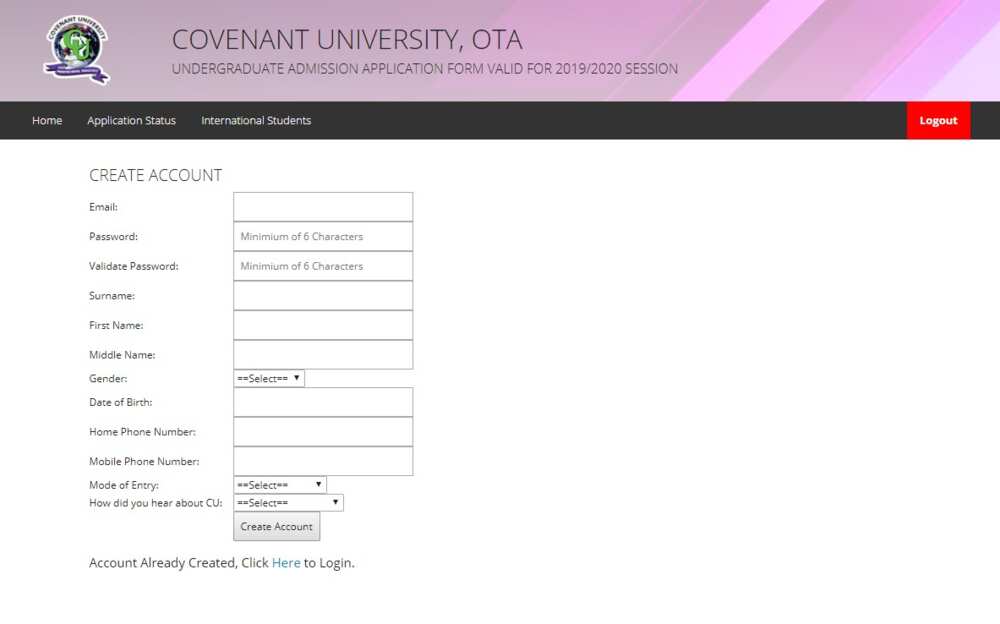 Individuals interested in pursuing their higher education at CU should start by applying through the admission portal, which is different from what current students use. This application page requires your personal information like name, age, and phone number.
After successfully registering, the next step is to log into your account to apply for your course of choice. As you wait for feedback, you can track the status of your application from the same account.
Covenant University admission
Using the above process ensures getting admitted to CU is easy and less stressful. During the application process, ensure you comply with all the requirements:
Copies of your credentials in .pdf format.
The originals of the uploaded documents shall be sighted during the screening exercise. Remember to come along with them!
Passport photograph in .jpeg format and less than 100KB in size.
Covenant University courses
Another object of interest for this institution is the list of courses on offer. Their programs fall under the following categories:
Business and Social Sciences
Engineering
Leadership Development Studies
Science and Technology
School of Postgraduate Studies
Here is the complete list of all the courses:
Accounting
Banking and Finance
Business Administration
Demography and Social Statistics
Economics
Industrial Relations and Human Resource Management
Marketing
Mass Communication
Sociology
Chemical Engineering
Civil Engineering
Computer Engineering
Electrical and Electronics Engineering
Information and Communication Engineering
Mechanical Engineering
Petroleum Engineering
English
International Relations
Policy and Strategic Studies
Political Science
Psychology
Architecture
Biochemistry
Biology
Building Technology
Computer Science
Estate Management
Industrial Chemistry
Industrial Chemistry- Materials and Polymer
Industrial Chemistry-Analytical and Environmental
Industrial Mathematics
Industrial Mathematics (Computer Science Option)
Industrial Mathematics (Statistics Option)
Industrial Physics-Applied Geophysics
Industrial Physics-Electronics and It Applications
Industrial Physics-Renewable Energy
Management Information Systems
Microbiology
The above long list of courses shows how CovenantUniversity can cater to many students with diverse ambitions in life.
READ ALSO: myunical.edu.ng | UNICAL portal login and admission checker
Covenant University school fees
Wait, did you stop to wonder how much you have to pay to pursue the listed programs? The Covenant University fees vary from one course to another. The range is between 817,500 and 882,500 Naira. However, you need to be aware that the fees keep changing hence the need to confirm with the institution by contacting their help desk.
If you go to CU portal login, one can also confirm the amount of fees they have paid. The university's website, which is covenantuniversity.edu.ng, has all the other details that interested individuals might want to know.
At this point, you probably have a clear understanding of what the CU portal entails. The platform provides convenience since you do not have to visit the institution to accomplish certain processes. As a result, you will save time.
READ ALSO: www.uniport.edu.ng | UNIUYO portal admission and fees
Source: Legit.ng