Federal Polytechnic Nasarawa portal: Application form, admission list, courses and fees
Skills that are acquired in vocational and technical institutions are indispensable in present-day society. The demand for graduates with these skills continues to soar each day in the country. Federal Polytechnic Nasarawa is one of the institutions that offer these skills. It focuses on the need for harnessing technological advancements and innovations to make life easier for all human beings.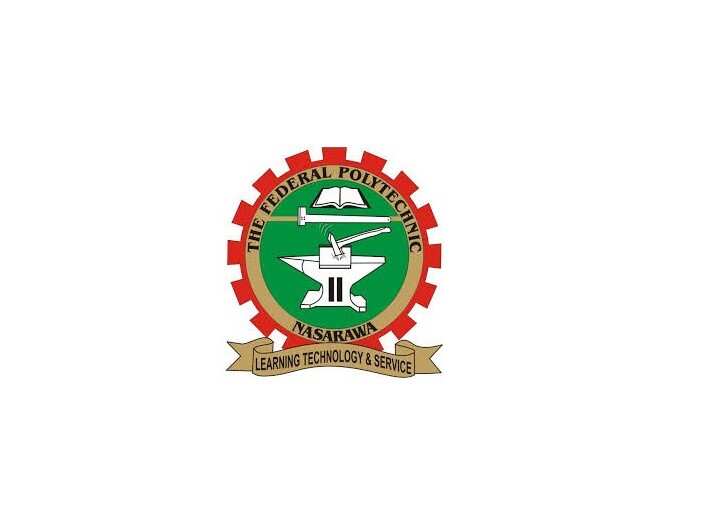 When was Federal Polytechnic Nasarawa established? The Federal Government of Nigeria established the Federal Polytechnic Nasarawa on the 1st of July 1983. The institution was started to harness the existing and new technologies to bring a positive transformation in the society. Since its establishment, many students have graduated from this institution. They now have successful careers either as employed or self-employed persons.
Objectives of Federal Polytechnic Nasarawa
The goals of this institution are to;
Train students so that they can get technical and vocational skills that are required for social and economic development in Nigeria.
Equip students with knowledge and skills that could improve the environment, for example, finding feasible solutions for environmental challenges.
Offer students a chance to appreciate and use technology.
Offer students a chance to acquire professional training in technology and engineering.
Application process

Applications to this institution can be made via the Federal Polytechnic Nasarawa portal. To successfully make the Federal Polytechnic Nasarawa - online application, follow these simple steps;
On your browser, visit the official Federal Polytechnic Nasarawa portal.
Click on the REGISTRATION tab.
Click on NEW APPLICATION and enter the required details. Make sure that you enter correct information only. Every applicant is required to use their own phone number because it will be used as the official means of communication.
Click on VERIFY PHONE NUMBER after ascertaining that all information is correct. You will receive a verification code on your phone. Enter the code in the space that is provided on the portal. Click VERIFY. If the information is correct, the page will display a success message. Click OK.
Use your phone number as the Username and Password to log into your account. Click on the dropdown menu to choose the programme you wish to enrol for. This will redirect you to the payment system.
Enter your email address and choose your preferred payment method. Check the box on information verification then click I ACCEPT. For bank payments, you will have to select your bank branch.
Enter your card information then click OK.
Click on PRINT INVOICE then visit the bank to make the payment.
Enter the Remita Retrieval Reference (RRR) then click VERIFY. A Federal Polytechnic Nasarawa application form 2019 will appear. Fill in your personal data. You can fill the details immediately then click SUBMIT APPLICATION. Alternatively, you can click SAVE & CONTINUE LATER and finish the application process later.
After successful submission, a summary of your information will appear. You can view your Federal Polytechnic Nasarawa admission here.
A non-refundable application fee of N5,500 is charged for Higher National Diploma programmes, N5,000 for Pre-ND, N2,500 for ND (Post UTME), and N6,000 for IJMB. A fee of N6,000 is charged for people who wish to apply for a part-time course.
Registration
Once you have been admitted, you will have to follow the Federal Polytechnic Nasarawa academic calendar and rules. To register, follow these steps;
Log in to your account on the portal.
Click FEES PAYMENT.
Choose between full payment and partial payment.
Enter the amount you wish to pay. It should be at least 60% of your total fees. Click PROCEED.
Choose the payment method from the dropdown menu.
Check the box then click ACCEPT.
Read the pop-up text then click OK.
Select PAY NOW then continue.
Fill in the required card details. You can also make your payment via the bank.
After making the payment, enter the RRR to verify that you have paid.
Choose your semester and level.
Enter the course(s) you would like to register. Add them to register. They will appear in the COURSES TO REGISTER column. Click REGISTER to register them.
Click PRINT to print out all the courses that you have registered.
Federal Polytechnic Nasarawa courses
In 1985, all the programmes that the polytechnic was offering were accredited. The institution began offering higher national diploma programmes in various fields in 1986. Since then, new departments have been established and accredited. Today, the institution also provides part-time programmes. The existing schools and departments are;

School of Applied Sciences
The school has the following departments which offer related courses;
Agricultural Science Technology
Mathematics and Statistics
Computer Science
Hospitality Management
Science Laboratory Technology
School of Business Studies
The school has the following departments which offer associated courses;
Banking and Finance
Accountancy
Public Administration
Marketing
Office Technology & Management
Business Administration and Management

School of Environmental Studies
The school has the following departments which offer related courses;
Architectural Technology
Urban & Regional Planning
Arts and Industrial Design
Survey and Geo-informatics
Quantity Surveying
Estate Management
Building Technology
School of Engineering Technology
The school has the following departments which offer related courses;
Agricultural Engineering Technology
Mechanical Engineering Technology
Electrical Engineering Technology
Chemical Engineering Technology
Civil Engineering Technology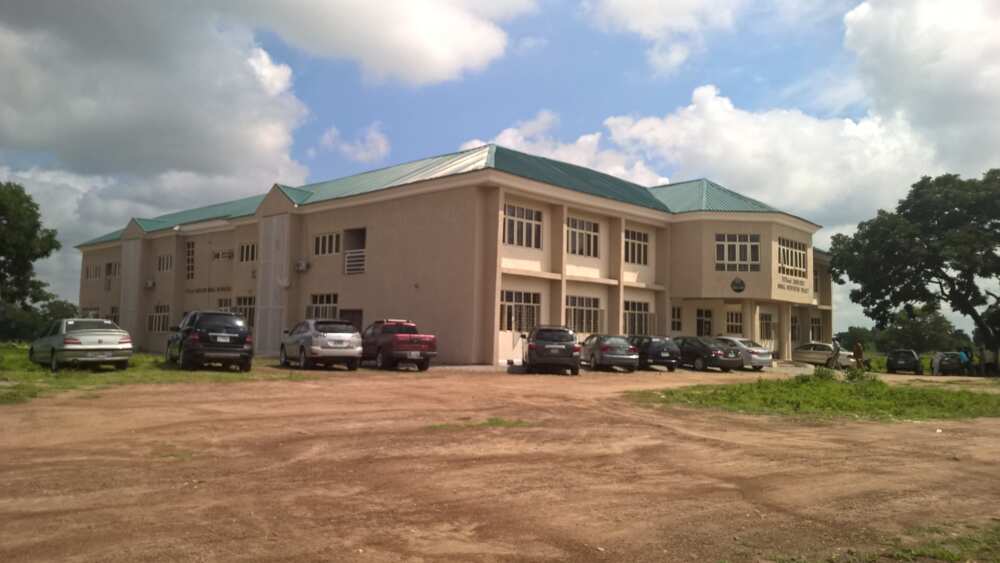 School of General Studies
The school has the following departments which offer related courses;
Mass Communication
Library and Information Science
General Studies
School of Continuing Education
This school provides part-time programmes and IJMB Unit.
Fees
The amount of fees that each student pays varies depending on the course that they are pursuing. Once you have been admitted, you will get more information about the amount that you should pay each semester.
Federal Polytechnic Nasarawa contact number
You can contact this institution via the following contact details;
Phone number: (305)333-5522/ (305)333-5522
Email: info@fedpolynas.edu.ng
Federal Polytechnic Nasarawa is an institution that equips students with technical and vocational skills that are required in present-day Nigeria. Since its establishment in 1983, the institution has been offering various courses in its six schools. Part-time courses are available. You can apply for admission via the online portal to become one of the students in this esteemed institution.
Source: Legit.ng