Seth Rogen bio: age, net worth, weight loss, wife
From doing stand up comedy in his teens to being among the biggest names in Hollywood, Seth Rogen has definitely come a long way. He is now a household name with people lining up to go see whatever movies he decides to put out to the world.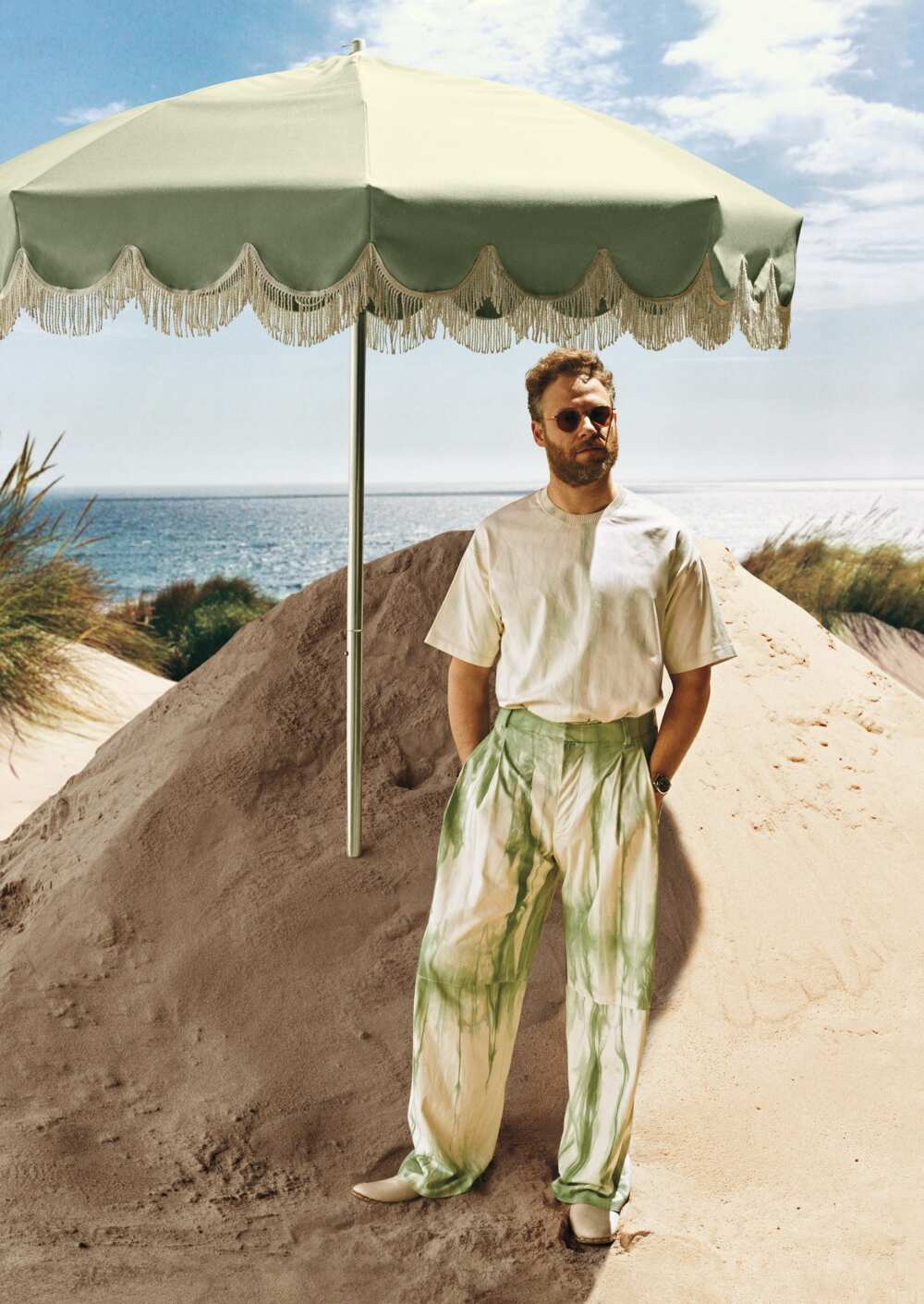 The funny and incredibly talented man has made his name due to hard work and determination. He has definitely made his mark in the film and comedy industry as a whole and is nowhere near done yet.
Seth Rogen profile summary
Name: Seth Aaron Rogen
Date of birth: 15th April 1982
Place of birth: Vancouver, British Columbia, Canada
Current residence: Los Angeles, California
Zodiac sign: Aries
Nationality: Canadian-American
Ethnicity: Caucasian (Russian and Jewish descent)
Weight: 88kgs (194pounds)
Height: 5ft 11 inches (180cm)
Hair colour: Light brown
Eye colour: Light Brown
Wife: Lauren Miller Rogen
Occupation: Actor, writer and producer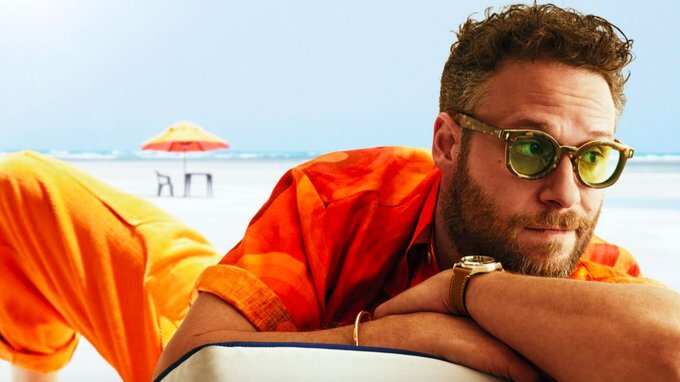 Seth Rogen bio
The brilliant actor was born in Vancouver, British Columbia, Canada to his father Mark who is an actor as well and his mother Sandy who works as a social worker. He also has a sibling, his sister Danya Rogen. The actor acquired both Canadian and American citizenship due to his parents. His father is an American while his mother is a Canadian.
Growing up, he attended Vancouver Talmud Torah Elementary School and later he studied at the Point Grey Secondary School for his high school education. All through his childhood, the future actor knew that he wanted to be a comedian and thus he began doing stand up comedy during his teens. This led to him dropping out of school early in a bid to pursue his comedic dreams. In 1998 at the tender age of 16, he won the Vancouver Amateur Comedy Contest. From here, he started acting in TV roles with his first role being a small part in Judd Apatow's short-lived series. In 2003, he wrote for the TV series Da Ali G Show. He and his fellow writers received an Emmy nomination.
These small wins became career launch pads for Seth. In 2005, he was part of the greatest comedy movies of the time, and thus Seth Rogen's name was known worldwide. While he only had a small part in the film, he did co-produce it, and the movie is most certainly an iconic one in the comedy genre.
From here on, he has gone on to act, write and produce more amazing movies such as Sausage Party, Knocked Up, Pineapple Express, Superbad, Kung Fu Panda among many others. He has also gone on to voice animated characters in animations such as Horton Hears a Who! American Dad as well as The Simpsons.
Seth Rogen Lion King
In late 2017, Disney announced that they were going to be re-making their much-beloved movie, The Lion King. Fans were very excited to hear this and looked forward to seeing who would be among the cast members in the lineup. The list of cast members did not disappoint at all.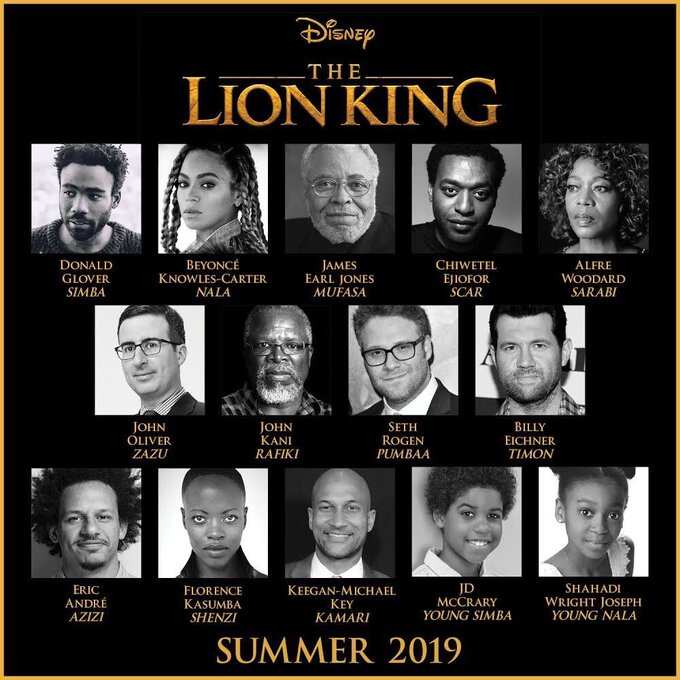 Seth Rogen was able to score a role in The Lion King movie as he will be voicing the funny, overeating warthog that is Pumbaa. We cannot wait for the release of the movie in July 2019.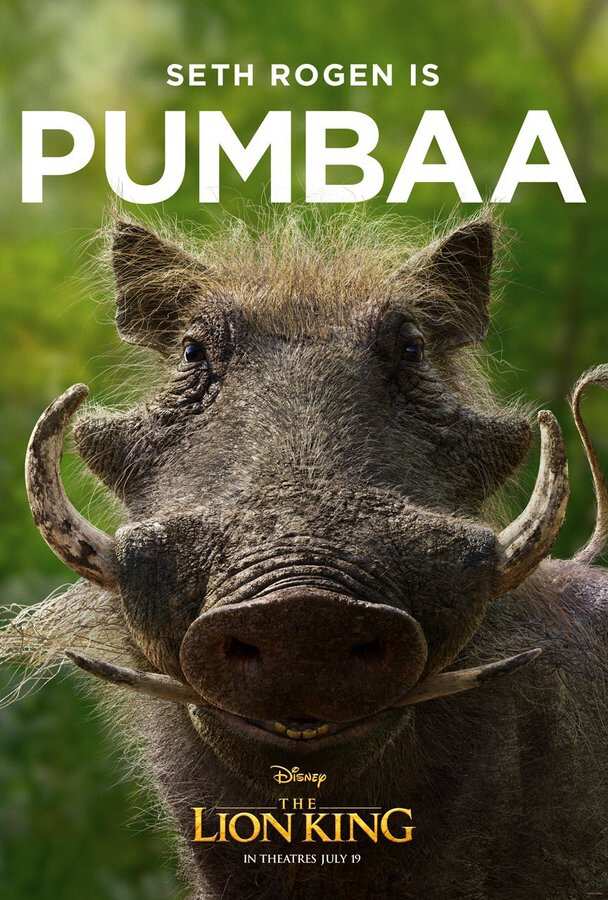 Seth Rogen age
The multi-talented man just celebrated his birthday early this year on 15th April when he turned 37 years old. He is such a success at a youthful age. Any aspiring actor, writer or producer can take a page from his book and know that they too can make it in the industry.
READ ALSO: James Franco bio: net worth, age, brothers, education
Seth Rogen height
Just shy of 6 feet, the producer stands at 5 feet and 11 inches.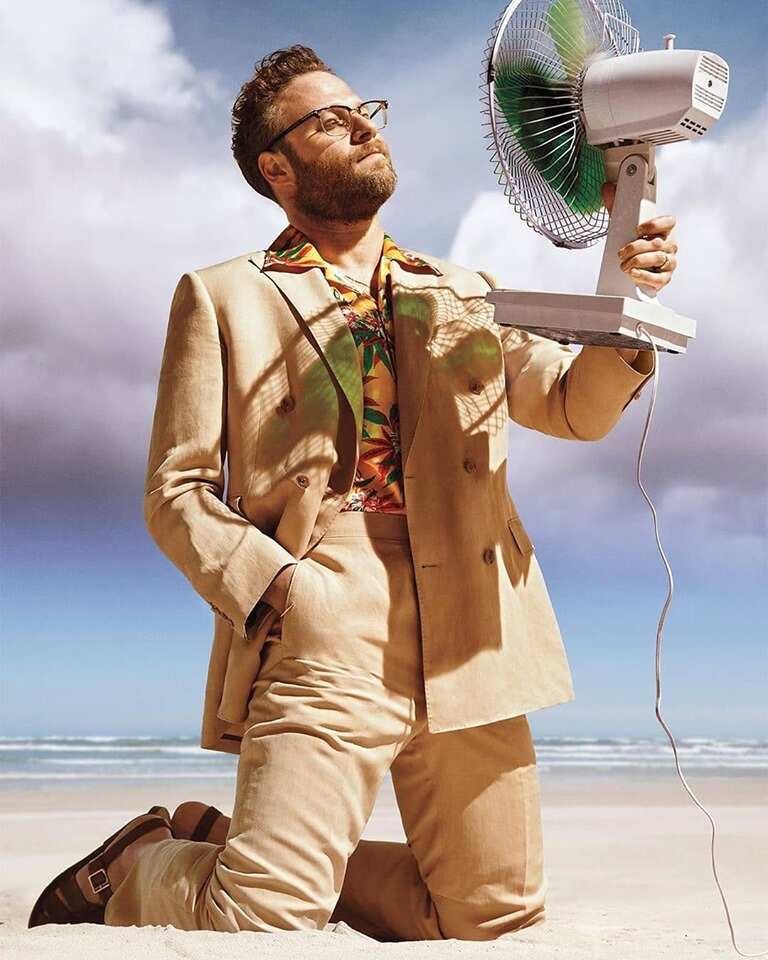 Seth Rogen net worth
In 2015, Forbes listed the actor/writer/producer and comedian as number 26 on the list of World's Highest Paid Actors. During this time, his net worth was around 17 million dollars. From then to now, his net worth has more than tripled in the amount due to his multiple projects. As of 2019, the man is estimated to have a net worth of about $55 million.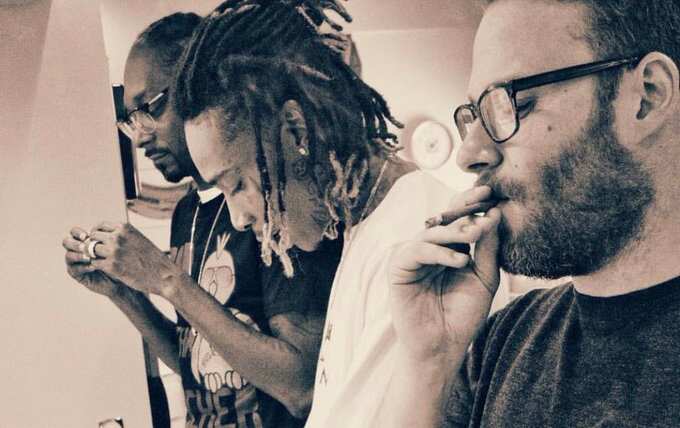 With his massive net worth, the actor has now gone on to start his own company - Houseplant- which is a cannabis company. The company will be based in his first home in Canada and is bound to bring in even more money due to many people legalizing and supporting its use in certain parts of the world.
Seth Rogen weight loss
In June 2019, Seth Rogen shocked his fans when he unveiled his new much trimmer figure with a photo-shoot and interview by GQ magazine.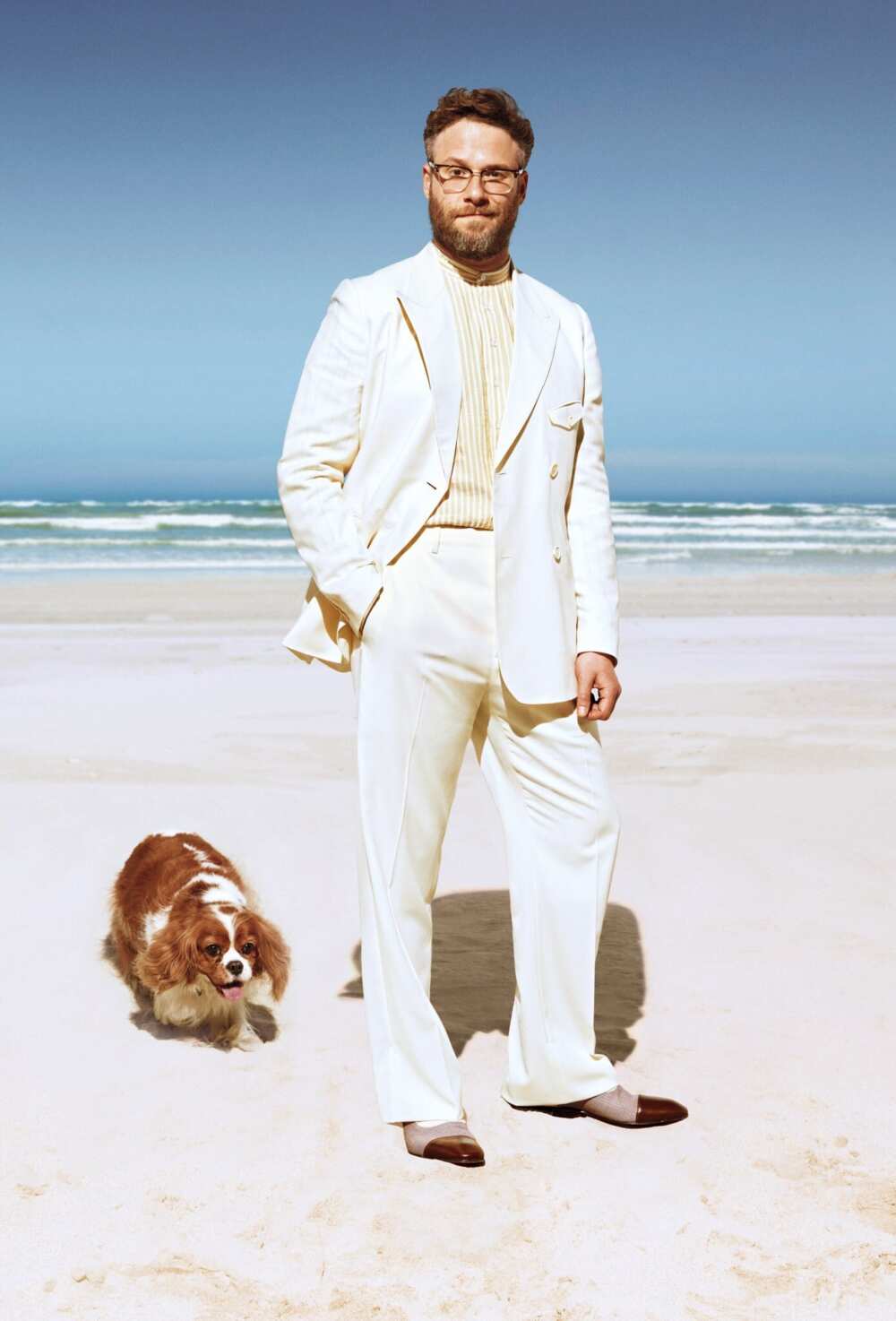 While he was always a good looking man, we have to admit that with his new much trimmer body, he has definitely shot to heartthrob status. Here he is with his wife and dog before he lost weight.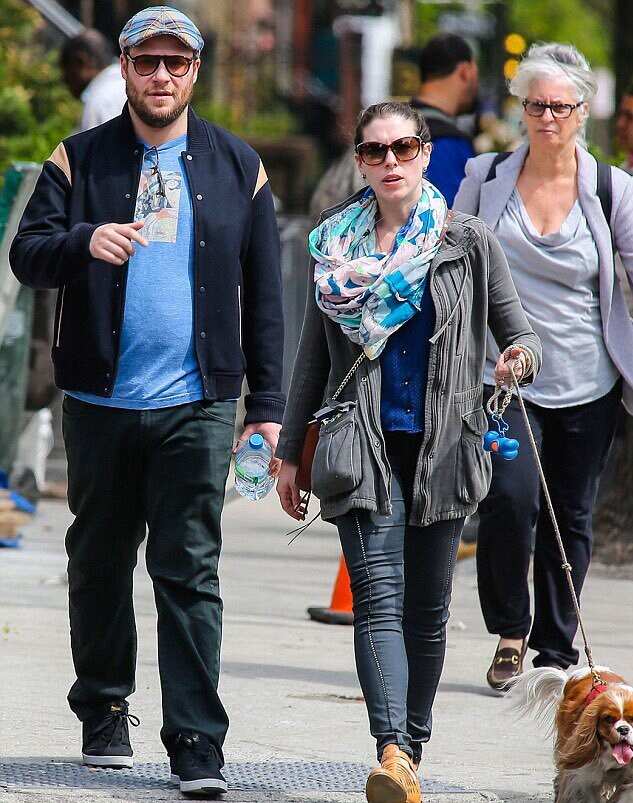 Seth Rogen wife
Seth and his beautiful wife, Lauren Miller Rogen, met through friends one night at a party. On their first date, however, the couple got involved in a major car accident that led to the total destruction of Seth's car. Luckily, they both survived the accident and ended up getting married in 2011.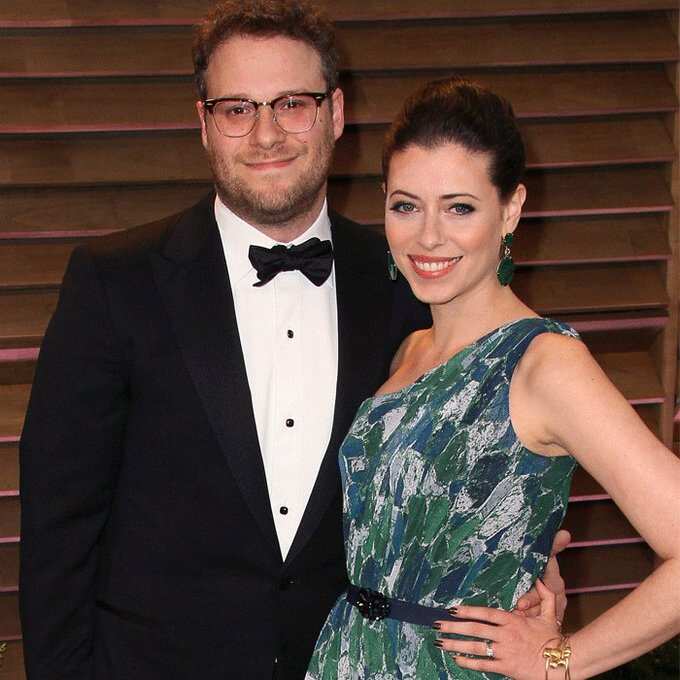 The couple once joked that the secret to a happy marriage is watching television together and eating buffalo wings.
Based on the above Seth Rogen bio, it very clear that he has come from far and he has no plans to slow down just yet. With his flourishing career, his happy marriage and entrepreneurial dreams, the man has even further to go.
READ ALSO: Robert Pattinson bio: age, height, net worth, who is he dating, is he the next Batman
Source: Legit.ng