Ryan Destiny is a professional American singer and actress. Ryan's impressive vocals have earned her excellent reputation in the current competitive American entertainment industry. The young and beautiful singer's fate completely took a turn for good as she ventured into her acting career. She is popularly known for starring in the Fox musical teen drama "Star." With her lengthy experience in the showbiz business, it is evident that her singing and acting career promise nothing but success in her future life. Do you want to learn more about this beautiful lady?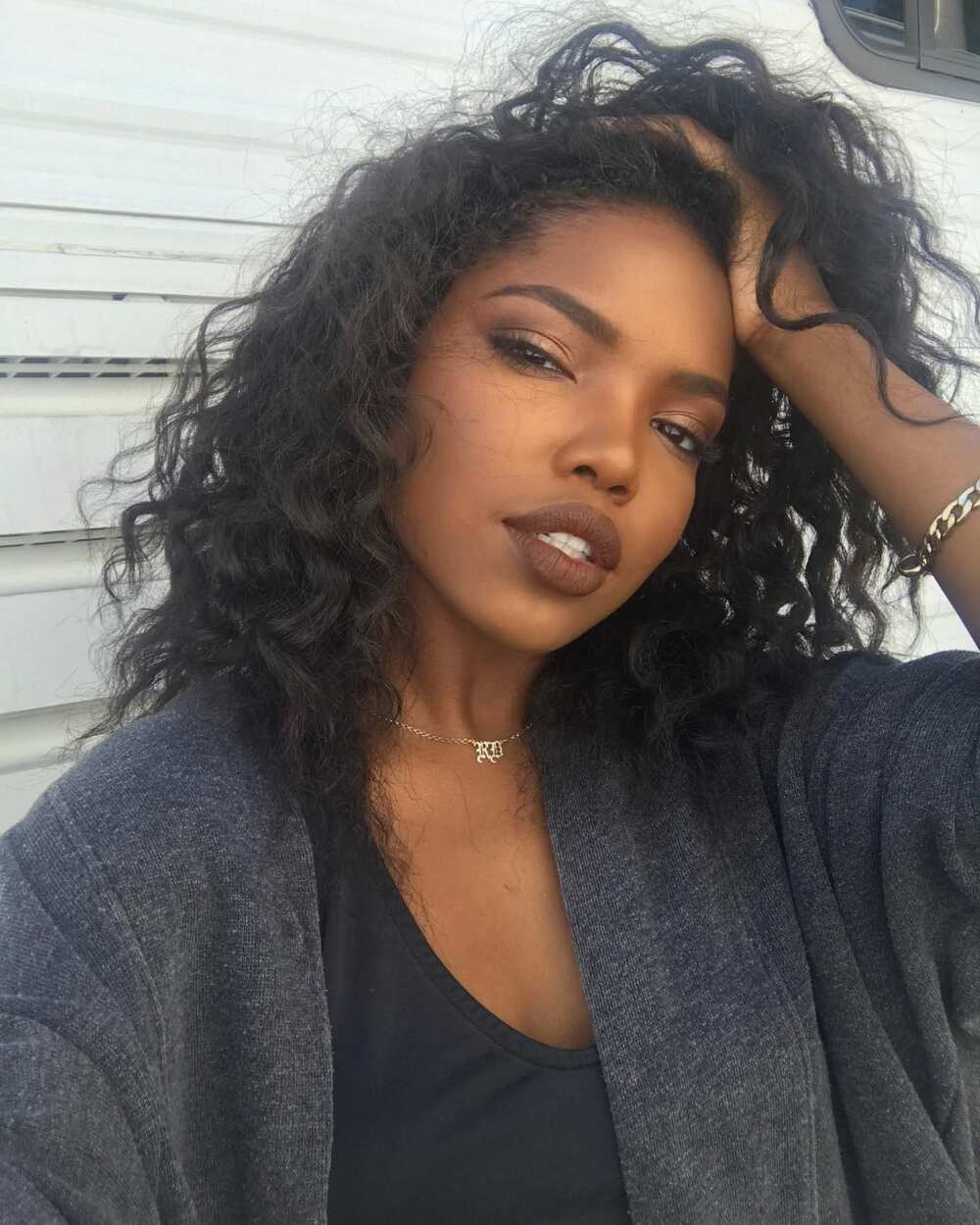 When you talk about the superstar Ryan Destiny, you talk about a success story. A story that speaks to every upcoming artist or musician that is on the verge of giving up. Her journey in the music industry begins with her being part of the girl's group that managed to reach the finals of "America's Got Talent." She later teamed up to form a group "Love Dollhouse" (2013). Despite facing a significant blow when the girl's group broke up, she did not lose hope. She pushed on to become an actress in the famous show "Star". From singing to acting, below is exclusive documentation of Ryan Destiny bio.
READ ALSO: Natalie Krill bio: age, movies, relationship, lesbian rumors
Ryan Destiny ethnicity
It all begins in her birth town Detroit that is located in Michigan. On January 8th, 1955, a beautiful baby girl Ryan was born. Ryan Destiny parents named her the official names Ryan Destiny Irons. She gets her black beauty genes from her father who is African American and her mother who is biracial of both White and African American. Ryan Destiny's father is known as Deron Irons and Ryan Destiny mom, Dawn Irons. Ryan Destiny age is 24.
Ryan Destiny father
Did you know that Deron Irons (Ryan Destiny's father) was in an RNB group called "Guess" in the '90s? I guess it is true when they say that "the fruit does not fall far away from its tree." Such a rich family background in music had to inspire Ryan's passion for music. This influenced her to become a great vocalist. Back to Ryan's early life education, she was a student at the public West Bloomfield High School in Michigan.
While still in school, she participated in different singing contents. Her hard work enabled her to win a singing competition. This gave her the lifetime opportunity of attending Justin Beiber's red carpet film "Never Say Never." The concert enabled Ryan to experience the 3D film on the singer Justin Bieber's career in music. Such inspiration significantly contributed to Ryan's singing career.
Music career
Ryan's Destiny had a strong musical foundation ever since she was a child. This enabled her to form a small vocal trio with one of her unnamed friend and Jasmine Pore. They branded their young singing trio as "New Limit". She managed to make such genius and well-calculated steps at a tender age of 12 years. The three girls were all in their junior high school, West Bloomfield High School.
Thanks to the support that Ryan Destiny mother provided, the trio successfully qualified to participate in the popular TV musical show "America's Got Talent." The skilled trio gained great support from their Detroit fan-base. A combination of the support and the trio's skills enabled them to reach the musical show's third round in 2011. Sadly, the trio did not make it to the next stage. This led to the separation between Ryan and her singing friends. On the positive side, this was a rebirth of a new singing group called "We are Dollhouse."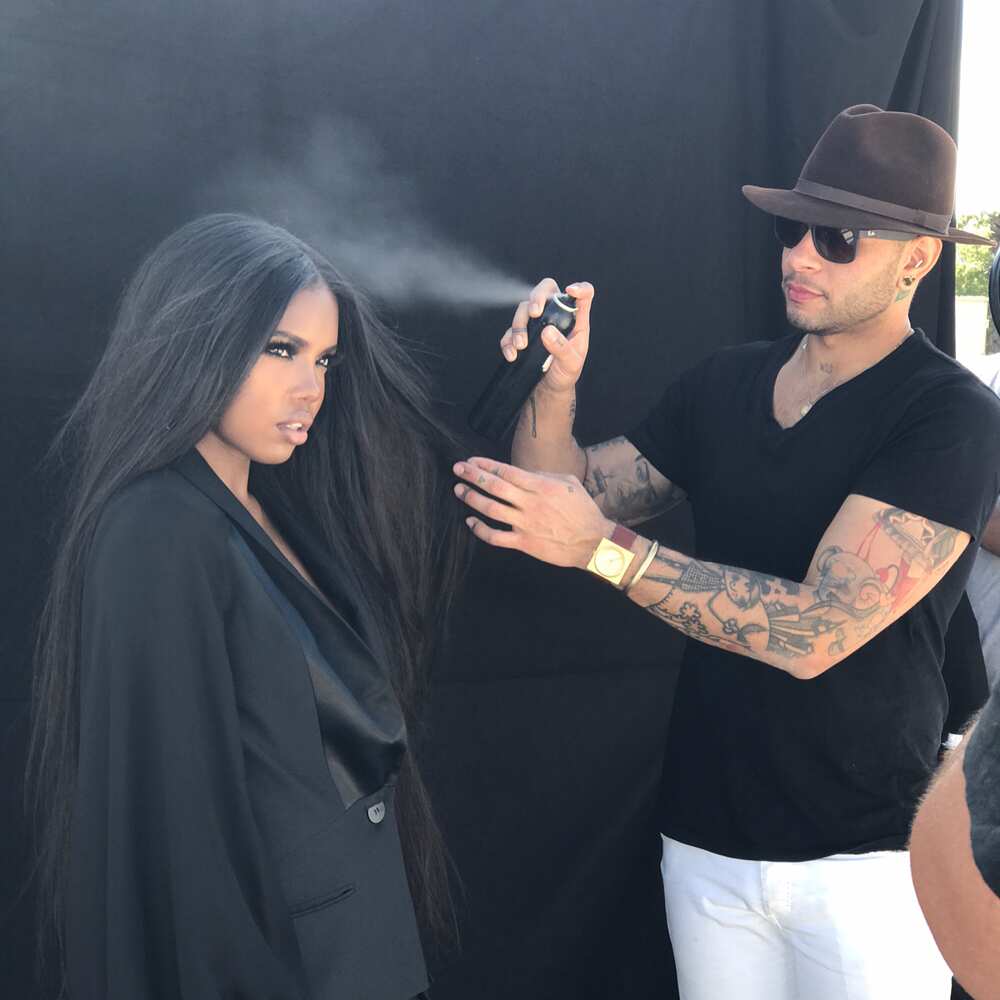 Destiny Ryan had gained significant popularity that made her sign to one of her Michigans labels. This was in an attempt to improve her voice codes and dancing skills. The new group was composed of Ryan, her high school friend Jasmine Pore, and their fellow America's Got Talent's contestant Chelsea Stone. The group's growth in the music industry had them rebrand to the name "Love Dollhouse." Destiny and her friends managed to be signed with Russell Simmons, Steve Rifkind, and Brian Robbin's music label "All Def."
While working under All Def label, Ryan Destiny and her crew made their debut in America's music industry with their hit single named "Can I." This was the breakthrough "Love Dollhouse" was faithfully working for. Ryan got the attention of Americans doubling up her followers and fans. In 2015, the group split. Destiny continued making great artistic steps, and with no time, she was signed under Universal Music Group "Capitol Records."
Ryan Destiny acting career
Ryan Destiny debut on America's big screens was in the year 2010. Ryan was featured in an episode of the series "The Wannabes Starring Savvy". Her mother's support enabled her to move to Los Angles in a quest of signing for auditions for different film projects. Her second appearance as an actress was in Detroit's 2013's Low Winter Sun series. Her act was present in several episodes of the TV series.
Moving on to films, her professional acting skills enabled her to share the same script with renowned actors like Garcelle Beauvais and Raven Symone in the movie "A Girl Like Grace." This was a significant accomplishment for her as the movie was first premiered in the 2015 epic Los Angeles Film Festival.
Talking about the musical drama series "Empire", Ryan Destiny had successfully earned the position of playing as Tiana. The only issue was that she could not be involved in "Empire" as she was still signed to "All Def Music".
Currently, Ryan Destiny is enjoying her limelight. Working with legendary artists like Queen Latifah in the 2016's series "Star", Ryan's star has just started shining. Shine on beautiful.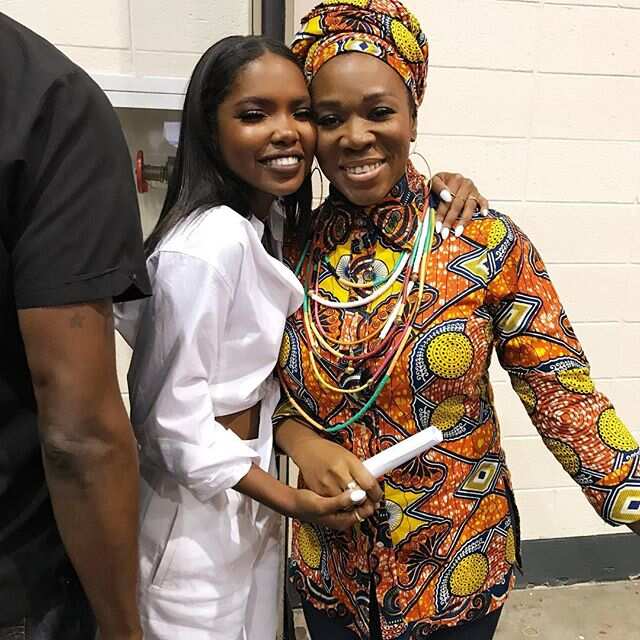 Ryan Destiny height and body size
The beautiful singer and actor's body is gorgeous like a bunch of fresh red roses. She stands at a height of 5 feet 5 inches. As a professional dancer, it is clear that she greatly invests in maintaining that perfect showbiz figure. She weighs 52kgs that is proportional to her body size. When it comes to her shoe size, she rocks US shoe number 8. Her fantastic body size is 32-26-34 (inches).
READ ALSO: Travis Scott net worth, age, height, full real name
Ryan Destiny and Keith Powers
Ryan Destiny has one handsome man in her life. It is Ryan Destiny boyfriend, Keith Powers. Keith is one of the youngest male American actors. He is known for being featured in movies like "Straight Outta Compton" and BET's "The New Edition Story". The couple is believed to have been dating since 2017. The duo has plenty of cosy pictures that they update through their social media platforms.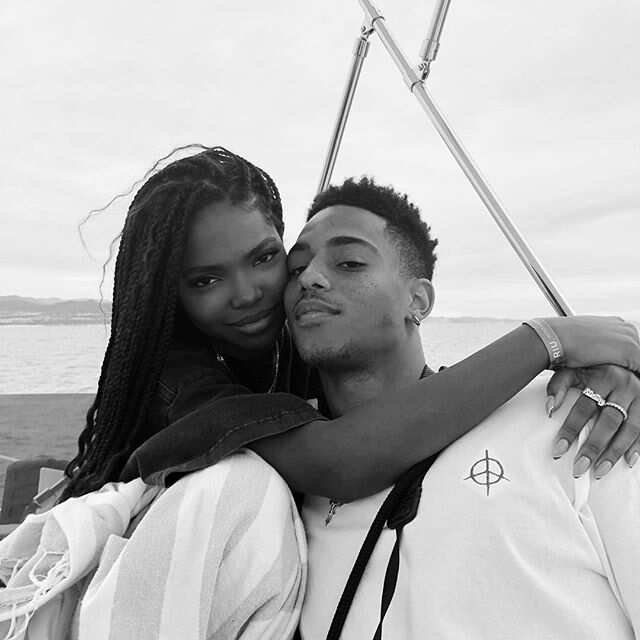 Ryan Destiny confirmed to be a relationship with Keith during her interview on the famous "Wendy Williams Show". This was in March 2019. Ryan goes ahead to describe how most of her "Star" fans keep posting that she should date Quincy, who is her boyfriend in the TV series "Star." On the other hand, she insists that she and Quincy are just co-actors and good friends. She confirmed that Keith is her boyfriend with the exact words, "I love Keith."
A look at the pictures of Keith and Ryan Destiny will leave you admiring the beautiful couple. You will agree with me when I say that they were meant for each other. It is a great thing to see two young lovers and actors falling in love in front of our eyes. Fans are still waiting for official confirmation from Keith Powers and Ryan Destiny.
Ryan Destiny net worth
There are no exact figures on the lady's net worth, but we suspect she enjoys an decent net worth.
As a young celebrity, she tends to be very active in social media where she posts her time to time ventures. She recently posted a video through her Instagram where she talks about her meeting with Beyonce. She describes that she cannot believe that Beyonce recognises her existence in the entertainment scene.
Currently, the beautiful young lady is much focused on her acting role and does not disclose all concerning her current family or personal information. Her acting and singing career is promising. You better be on the lookout for Ryan Destiny!
READ ALSO: Beauty product mogul Kim Kardashian studying to become a lawyer, to take bar exam in 2022