Alesha Dixon bio: age, height, net worth, husband
A successful singer, a fantastic dancer, a television personality and a model – all these refer to the same woman. Do you know anything about Alesha Dixon besides her fame? The life and career development of the celebrity are worth a closer look.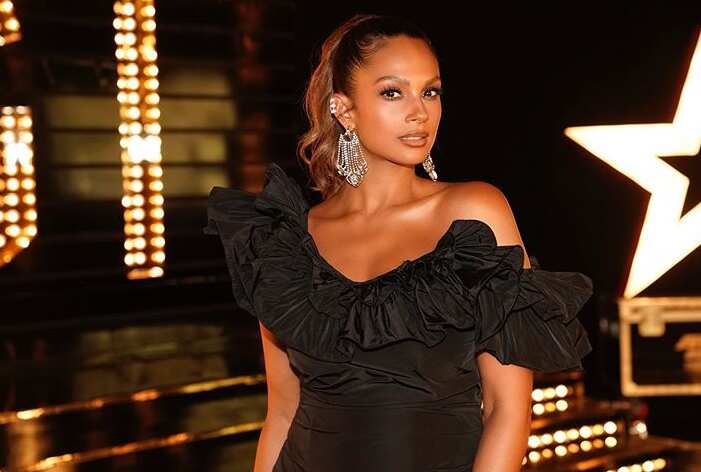 Who is Alesha Dixon? You may know her due to her participation in 'Mis-Teeq'. After the girl group disbanded, the talented young woman started her career as a solo artist and reached significant success. Behind the scenes, she enjoys family life and participates in philanthropic activities with much zest and responsibility.
Alesha Dixon profile summary
Birthdate: 7 October 1978
Birthplace: Welwyn Garden City, Hertfordshire, England
Occupation: Singer/songwriter, dancer, author, television personality, model
Alesha Dixon net worth: Estimated to be $4 million
Marital status: Married to Azuka Ononye
Children: 2 daughters
Alesha Dixon biography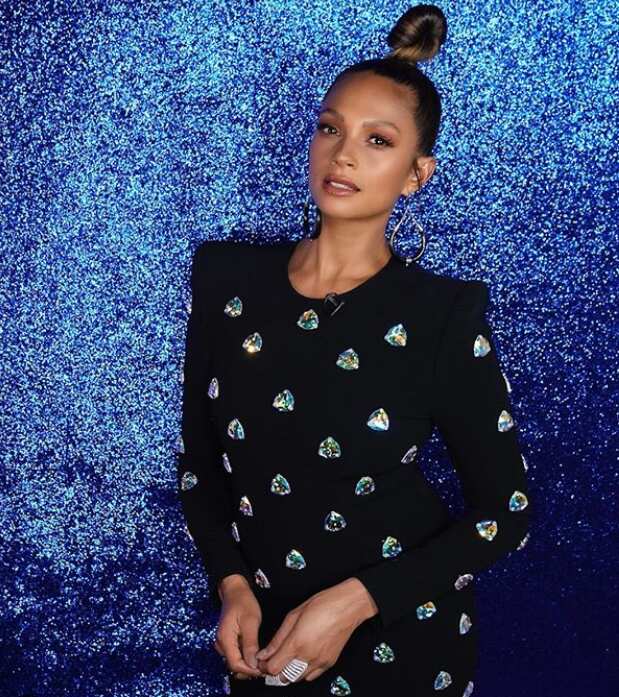 The celebrity was born to an English mother and a Jamaican father 41 years ago in Welwyn Garden City. Apart from her, there were six more children in the family. They are half-siblings to Alesha; two of them were born in her mother's previous marriage and four in her father's.
When the girl was only four, her parents separated. The star herself used to admit that her childhood was not very happy. Around the age of 7, she witnessed domestic violence. Her mother's new partner punched her mother, and she witnessed it. The singer openly spoke about it years later.
During her childhood, Dixon wanted to be a physical education teacher. She claims that she had everything to become an accomplished professional in this area: a talent for sports, a somewhat bossy nature, and a diploma. By the way, this fondness of doing sports has helped the young woman gain her stunning body shape (Alesha Dixon height is 169 cm; her weight is 58 kilos).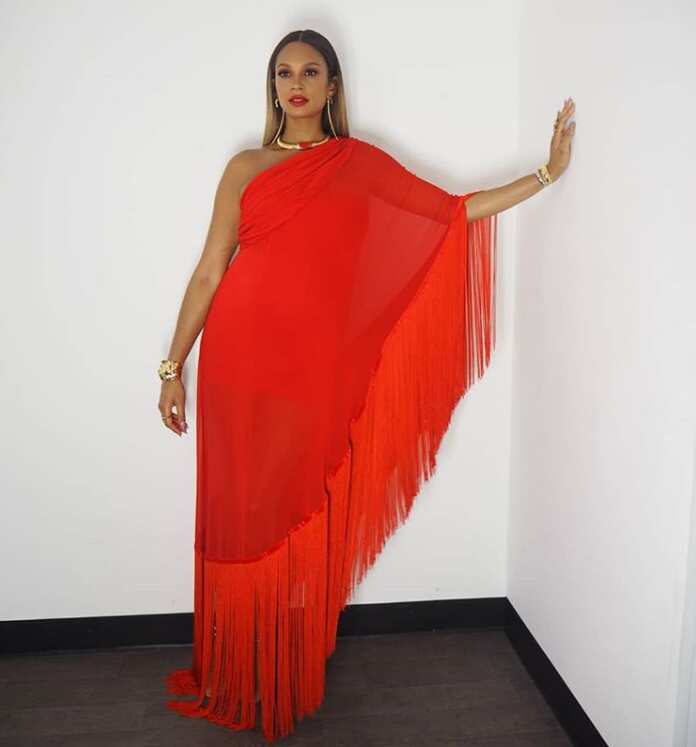 When the young woman was about to receive a place at Loughborough University, her life and career took a very abrupt turn. In London, where she attended a dance class, the star met a talent scout who was representing a production label. On the same day, another scout approached her while she was traveling back home from London and asked whether she was interested in participating in a band.
At this point, the young woman put her dreams about becoming a physical education teacher on hold for the sake of a career in music. Her first job was in Ladbrokes. As the star admits, she used to spend most of her working days daydreaming; visions of her future career in music were much more interesting than reality.
Alesha Dixon: The big break
Some time had passed since meeting with talent scouts when the young woman's career started to move forth finally. There were times in her life, the young woman admits now, when she had nothing in her pocket.
Her job at Ladbrokes had helped her juice her wallet a little but not for long. She needed any part-time job that she could find just to pay for her trips to rehearsals. Her childhood dream of becoming a teacher was put aside. Enter the world of music – that was her dream at that time.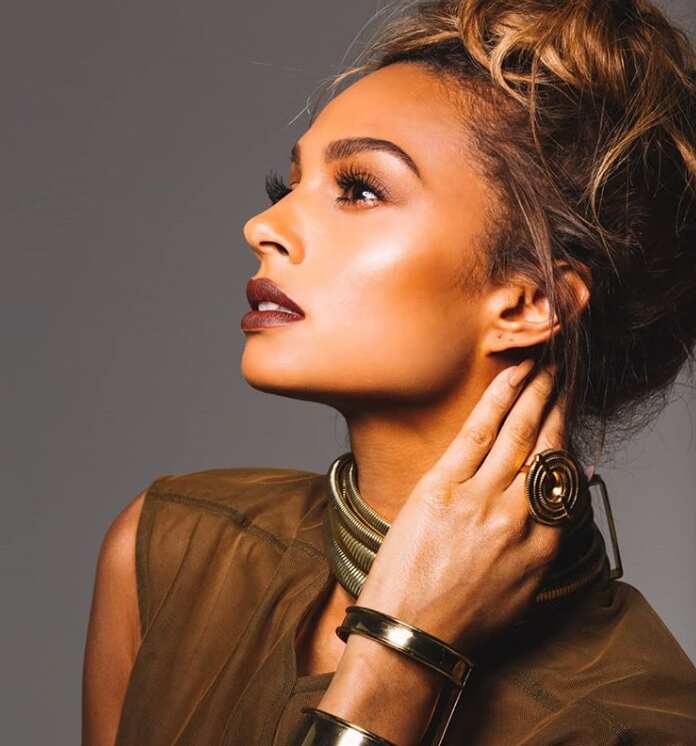 Alesha Dixon age was 21 years when she encountered Sabrina Washington. The two young talents happened to join the same dance school. The girls had a lot in common. They were born in the same month, had Jamaican roots, and shared the same passion for making a career in music.
After getting to know each other, the girls liked each other's vibe pretty much. They spent a couple of years working together until they met Tina Barrett, who became the third ingredient in their newly combined trio. The singing and dancing band was named 'Face2Face.' While waiting for a successful contract, Barrett passed auditions for 'S Club 7' and left the band. Zena McNally and Su-Elise Nash came to take her place. In a while, the group was renamed into 'Mis-Teeq' and they signed a contract with Telstar Records.
Between 1999 and 2005, the band had its ultimate success. It was dubbed 'UK's Destiny's Child'. They had a range of singles that got to the top of charts. After the band broke apart in 2005, the singer started a solo project with Polydor Records.
The contract foresaw three albums but was suspended after the first singles were released. The very first one titled 'Lipstick' received only the 14th rank on the UK Single Charts. The second one, titled 'Knockdown,' received the 45th rank and then fell to the 68th. The label dropped the singer leaving her with full rights regarding the unreleased album.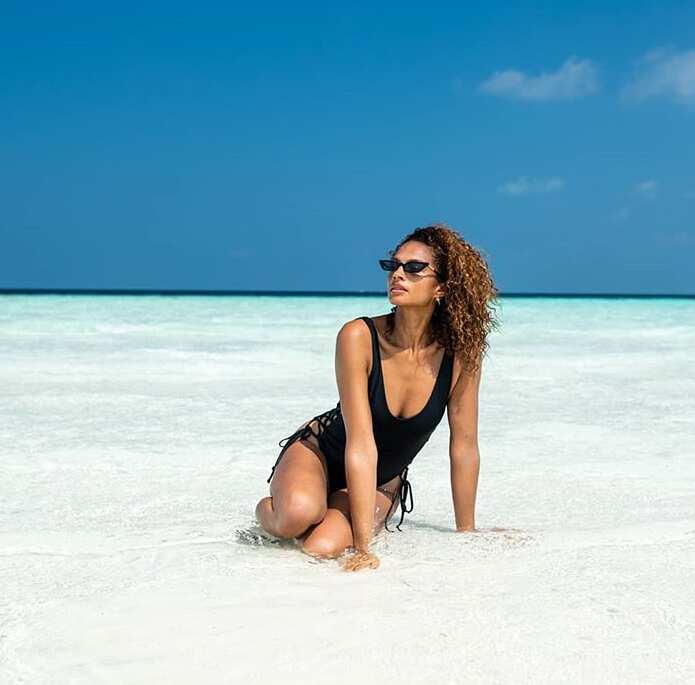 The year was unsuccessful for the woman from many points of view. The professional troubles coincided with problems in her personal life. In 2005, the singer got married to Michael Harvey Jr. Their marriage had lasted for about a year before the woman filed for divorce. The reason was that Alesha Dixon husband had a love affair with Javine Hylton.
In 2007, the celebrity participated in Strictly Come Dancing, season 5, where she performed with Matthew Cutler as a partner. First, the singer was apprehensive about this participation because she was not sure about the effect it could have on her singing career. The fears were not grounded, though. Soon after the show, record labels were nearly fighting to sign the star who had regained her popularity.
The singles that followed were very successful compared to her first solo attempts. 'The Alesha Show' album received Platinum certification. In September 2009, the young woman returned to Strictly Come Dancing but as a judge. In three years she played the role of a judge for Britain's Got Talent.
The albums and singles produced by the singer within these and following years were moderately successful. Only 60,000 copies of 'The Entertainer' were sold. Nevertheless, the singer herself did not give up and continued producing music. 'Do It For Love' ended up number 81st on the UK Album Chart.
Her family life
The celebrity met her second husband in 2012. Azuka Ononye is a former backing dancer. On 7 October 2013, right on her 35th birthday, the young woman announced that she delivered a baby the previous week. The exact date was not stated, and the couple was very private regarding their baby and family life. Now we know that the baby girl was named Azura Sienna.
The first announcement of Alesha Dixon pregnant for the second time came during the show, Britain's Got Talent in June 2019. On 4 October, she was spotted in Los Angeles without her baby bump.
The second Azuka Ononye and Alesha Dixon baby daughter was born in August. The happy parents named her Anaya Safiya.
At present, the star works at America's Got Talent, enjoys her family life and motherhood. She is present on social media. Check out and follow her Instagram and on her Twitter for all the updates from the life of the charming celebrity and also for delightful Alesha Dixon hot pictures and videos.
Within her career, this gorgeous woman has been through it all: rises and falls, successes and breakdowns, all through a lot of hard work. At the moment, Alesha Dixon looks totally happy as a judge of TV shows and as a beautiful mother of two cute daughters.
Source: Legit.ng