Paige Spara bio: age, height, measurements, boyfriend and hot photos
Paige Spara is young, sweet, and very pretty. This is enough to wake up a huge interest in her personality. Where was she born? Where did she study? Who is she dating? Learn all these right now.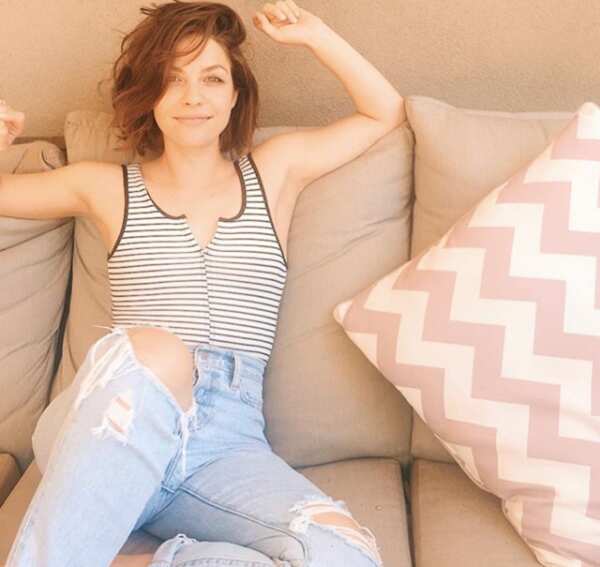 Paige's life is not a big secret, but even fans often do not know every fact that her biography hides. She is one of those rising Hollywood stars who are known due to their bright and noticeable roles in Hollywood TV shows. The CV of this actress includes a list of roles, but one of the most recent and prominent roles of hers is Lea in "The Good Doctor". The popular blockbuster is the American remake of a Korean drama about a doctor who suffers from an autistic disorder. Her charming character with an incredible smile can enchant anybody's heart.
Paige Spara profile summary
Paige Spara age: 29 full years
Nationality: American
Ethnicity: Italian and Polish
Occupation: actress
Paige Spara height: 5 feet and 1 inch
Social media presence: Instagram, Facebook, Twitter
Which secrets are hidden in Paige Spara bio?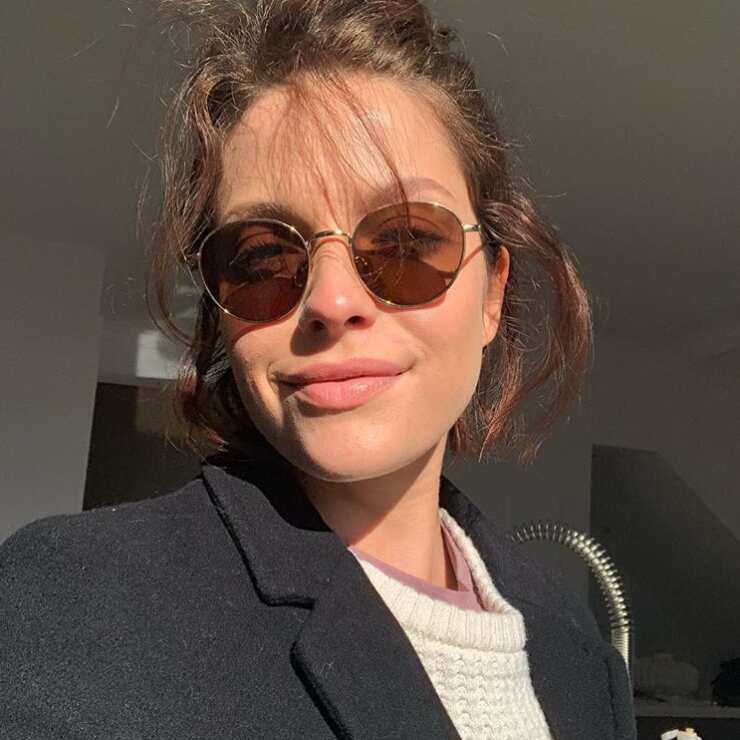 The future actress was born to parents with mixed ethnicities. Her mother Kim and her father Kevin have Italian and Polish roots. The future star's childhood was spent in her hometown Washington, Pennsylvania state. Since the very childhood, the girl has shown a lot of interest in acting. At the age of 12, Paige joined a local theatre for kids and participated in a range of plays. She still thanks her mother who has supported her in her interest in acting and always encouraged her daughter to achieve her goals. As reported, there are two kids more in the family: the eldest sister named Taylor and brother Jesse, the youngest of the three.
READ ALSO: Naomi Sablan bio: top 10 facts about Adam Scott wife
After her graduation from school in 2008, Paige went into further education in the field of acting and spent two years in the conservatory under the charge of the Point Park University Theater. After completing her education at this facility, the future star moved on to Marymount University where she eventually received a degree.
She practised her skills in New York theatres until it occurred to her that it was the best time to move to Hollywood.
It happens quite rarely that young actors reach their destination at once and receive prominent roles form the start. Ms Spara was no exception. Until she reached Hollywood and started to search for success there, she changed a range of jobs. Her CV includes working as a waitress, conducting bus tours as a guide, and assisting people virtually at the airport.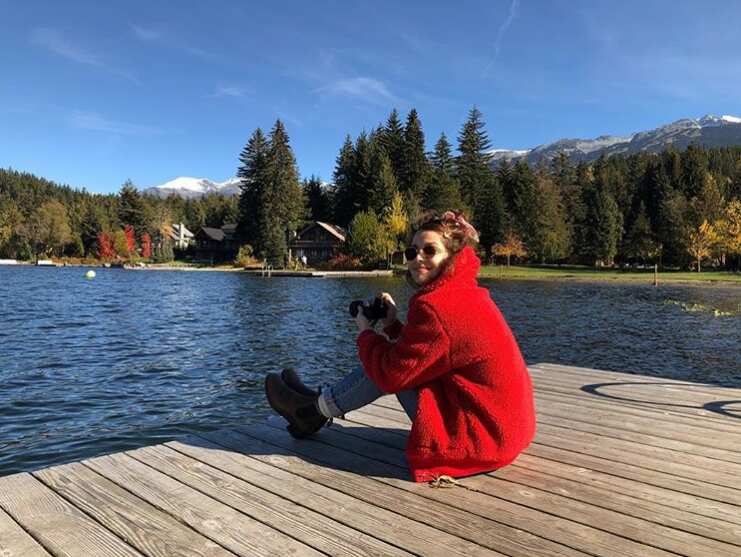 The year 2014 was the beginning of her Hollywood career. Paige received a role in "Kevin From Work". It was her first serious role after a long time. Within this time, she starred in several commercials only.
In 2017, the young actress starred in a feature film "Home Again". However, the most noticeable screen appearance of hers so far is the role of Lea Dilalli in the TV show "The Good Doctor".
By the way, our favourite celebrity turns 30 on August 8 this year. Do not forget to post congratulations dedicated to Paige Spara birthday on her Instagram, Facebook or Twitter accounts. These social media accounts are well developed and attended by many fans. Join the crowd and enjoy the latest news from your favourite celebrity!
What about the rumoured Paige Spara The Good Doctor romance?
When two young, lovely and talented actors share an on-screen romance, the audience never doubts to suspect a secret love interest between them in their real life. The same story has happened to Paige and Freddie Highmore who plays the role of Shaun Murphy in "The Good Doctor". Their characters shared an on-screen kiss after having a very good time together, and the audience suspected that the emotions could be real.
However, Ms Spara and Mr Highmore have never been dating in reality. The actress, instead, has explained her relationship with Freddie as a very close friendship and the actor himself as the one she admires deeply for his awesome personality. There is nothing more between them.
Who is Paige Spara boyfriend in real life?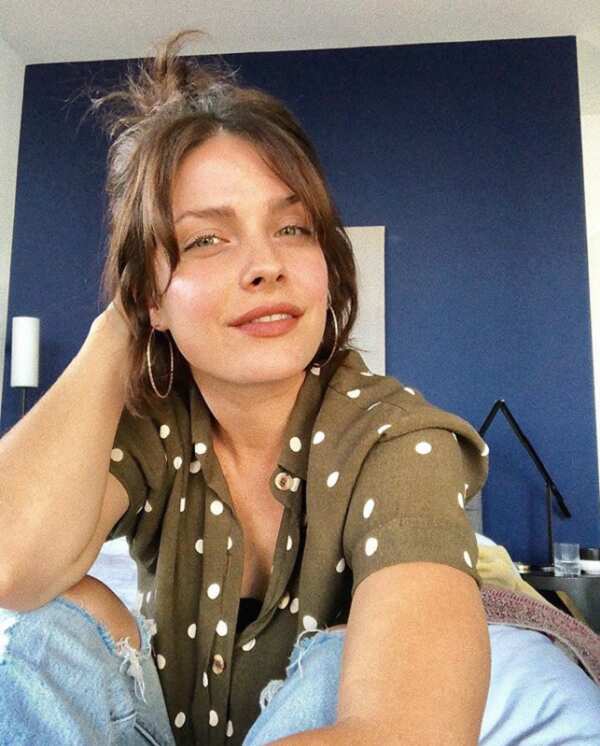 It is not known whether the actress currently has a boyfriend. This part of her life is very low key. She has never been noticed with a sweetheart in public, and no paparazzi have ever taken pictures of her with a man. She has never even posted a picture able to give her fans the slightest hint about her possible relationship.
She has never said that she is single, but neither has the beauty ever stated that she is in a relationship. That is why the only thing we can do is to wait until some information leaks or until the young beauty lets us know herself. In any case, she deserves the best man in the world, a lot of love and the type of happiness she would like to have.
What are Paige Spara measurements?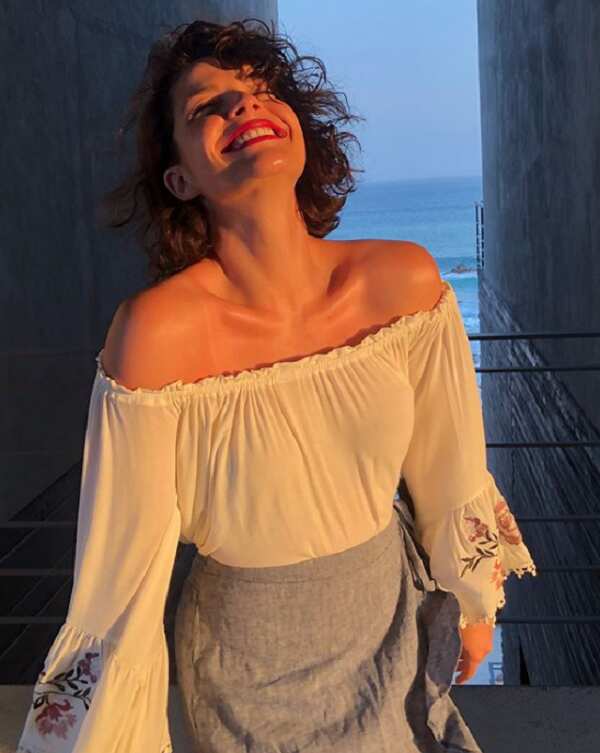 As stated above, the young star is not very tall. Her height is estimated at nearly 5 feet and 1 inch or about 157 cm. There is no official information on the woman's body statistics, but visual estimations suggest that her chest area measurement makes about 31 inches or (80 cm), her waist is about 24 inches (or 61 cm), and her hips are about 33 inches (or 84 cm). It is obvious that the young star is quite petite, slender, and very feminine.
We have several Paige Spara hot pictures to confirm the statement that she is an exceptional beauty with very attractive features of her face and an extremely appealing body.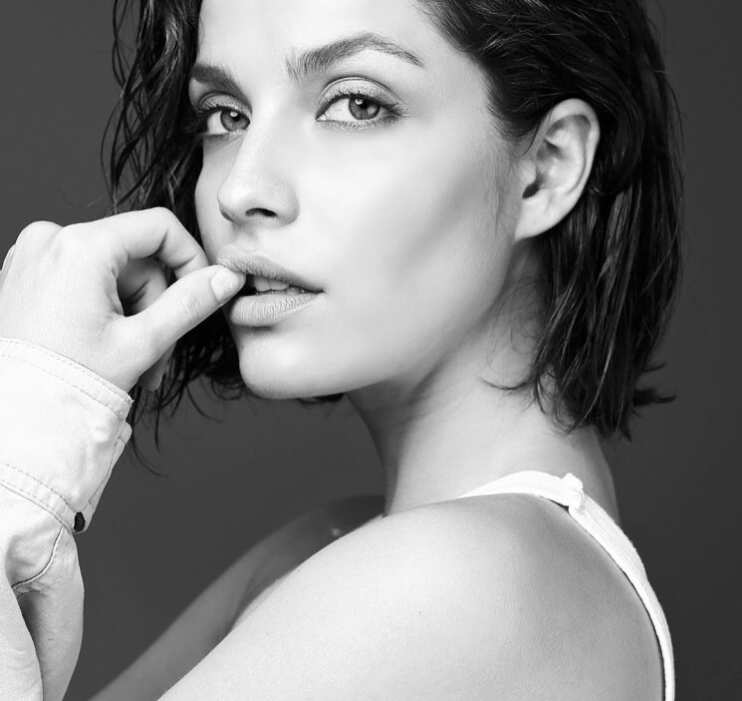 Some women look better with their hair all tossed and naughty, dressed in bathing gowns or other stuff meant for home. This incredible beauty is of this magical type. She looks just burning hot with these curls and all this carelessness.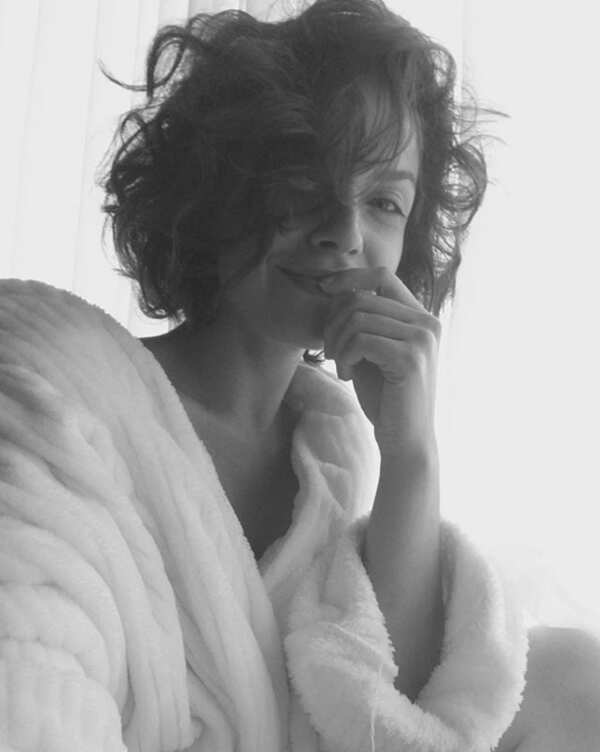 She is just a woman sitting on a chair, but she looks incredible. This indistinct fire in her eyes adds a lot to her beauty, and yes, she is simply scalding hot in this picture.
This unspeakable tenderness that wraps the actress is so charming. Here she is, shining like the morning sun, fresh and lovely, and every man would love to wake up by her side just to watch this smile.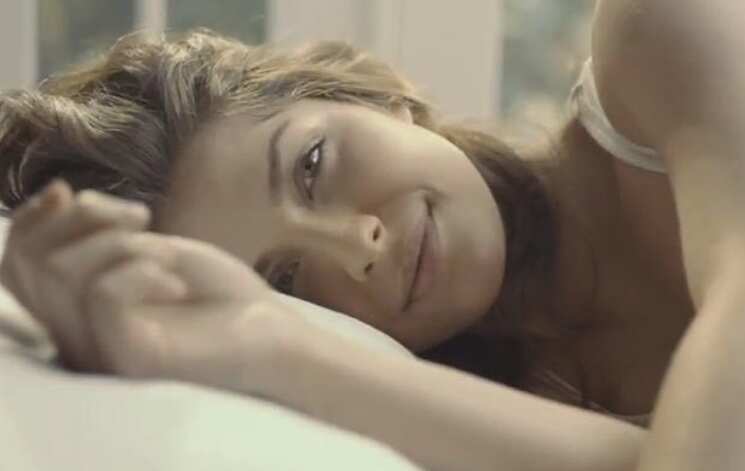 Now, you possess pretty much information about Paige Spara, one of the most beloved stars of "The Good Doctor", incredible sparkling talent and a sweet personality. We hope to discover more in the nearest future as the young actress receives new role offers and reaches more success in feature films and new TV shows.
READ ALSO: Ricky Berwick bio: age, condition, mom, girlfriend, net worth
Source: Legit.ng