Margo Harshman bio: measurements, net worth, movies and TV shows
You may know Margo Harshman as Alex Jensen from "The Big Bang Theory" or Tawny Dean from "Even Stevens" but there are some facts you probably do not know about this charming young woman. Prepare for a range of discoveries and exciting details that will help you get to know your favourite actress better!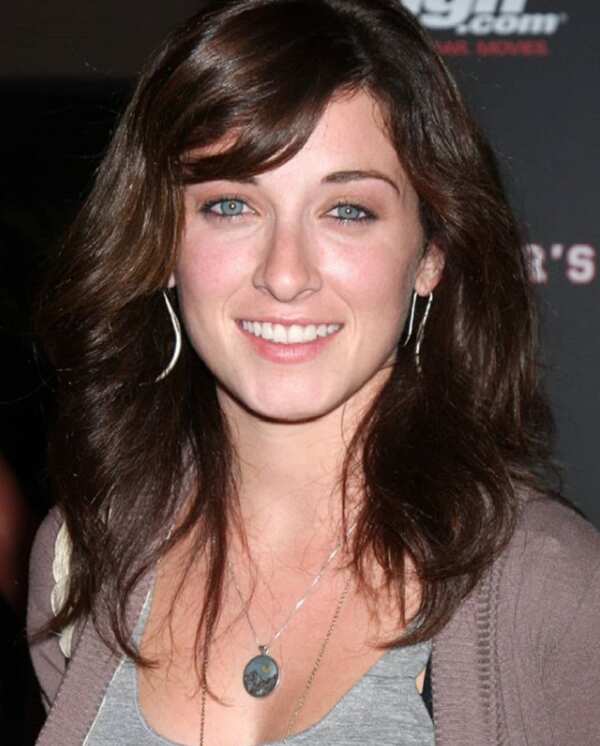 This young woman's face often seems familiar to those people who see her on their screens nowadays. What is the point? In fact, Margo started acting years ago as a child. Then, she grew up in the process of acting and gradually turned into the celebrity we know now. She is not a big star, but she is too young to stop developing her skills. The prime of her fame is still ahead, and we are looking forward to seeing her in new feature films!
Margo Harshman movies and TV shows: naming the most popular
The actress has played many roles since the first child appearances on the screen. The most recent role that has given her quite a bit of popularity is Delilah Fielding, a character from "NCIS". One of the most catching peculiarities of this character is her extremely smart brain. What is more, Delilah, the wife of a special agent, has paraplegia. Playing such roles is always a challenge for an actor because physically or mentally handicapped characters always give a good deal of drama to the atmosphere around them.
Tawny Dean from "Even Stevens" was the first significant role for Ms Harshman. She was only 14 at the moment when she started to perform this character and used to do it for three whole years. This development from a child into a teenage girl and from a child into an almost grown-up actress has also reflected in the development of her talent. It was the moment when producers could see her as a promising actress with big potential. So this role turned into a real platform for Margo's big start towards her acting career.
Alex Jensen from "The Big Bang Theory" was recognisable and bright. Acting as the assistant of Sheldon Cooper, one of the main characters, Ms Harshman has managed to bring her own tune into the scenario of the show. Even though her part on the show lasted for only three years (between 2010 and 2013), Alex has become one of the essential elements of the show.
READ ALSO: Robert Redford wife Sibylle Szaggars bio: top 10 facts about the artist
Feature films in which Margo participated include "Sorority Row", a horror movie for teenagers (and won a "Female Star of Tomorrow" award for this role of hers in 2009); a teenage drama "Keith" that has become the best movie at Giffoni Film Festival in Italy (2007); and a range of others.
The list of screen appearances Ms Harshman has so far is quite impressive for a young actress, but her most significant fame is, probably, still ahead, waiting for her to come and take it. This should be a prominent feature film in which she will be able to play the main part and show the full power of her talent.
How big is Margo Harshman net worth?
Another question that bothers the minds of fans after the most impressive screen appearances is the net worth of their favourite celebrities. For instance, the actress's fans are interested in the amount she has managed to earn for all her roles on TV and in feature films.
So, the actress's net worth is estimated to be from $3 million to $6 million in different sources. Whichever amount is correct, it is a huge sum for a young woman whose career is only reaching its prime. In any case, we do expect that in the nearest future she will receive more roles and they, respectively, will juice her wallet significantly.
What about Margo Harshman measurements?
We definitely know that this beautiful woman is slender and has an athletic built. As estimated, she is about 5 feet 4 inches tall (which stands for 162.5 cm) and weighs about 54 kilos. There is no precise information about her body measurements, but, as reported, her chest and hips are of a more or less the same size, about 35 inches (which stands for 89 cm). Her waist measurement is said to reach about 25 inches (63.5 cm).
This delicate and attractive frame is a result of active sports and dancing the future actress was doing while at school. Perhaps, this young woman knows for sure that talent can be in higher demand if it is accompanied by a pretty appearance.
Margo Cathleen Harshman: quick facts
There is a range of quick facts you should know about the actress if you are a true fan. It is very probable that some of these facts will be a real discovery for you:
Margo Cathleen Harshman was born in San Diego, CA. Her birth happened on March 4, 1986. The future actress spent her childhood in La Costa with her family, which included two parents, and four children. She has two female siblings and a male one. In 2014, Janelle, Margo's mother, passed away after struggling with breast cancer for 20 whole years.
At the age of 2, Margo participated in her very first beauty pageant. Since the earliest age, the girl has known that fame is her goal. She has been striving for is since that time and succeeded, indeed!
At the age of 3, Ms Harshman started gymnastics and active dancing that has helped her develop a flexible, lean body, perfectly graceful and very attractive.
She can play the piano.
Her first meeting with a manager and the first acting offer happened when she was only eight years old
Ms Harshman is concentrated on her career more than romance. She had several relationships in the past. Her affair with Josh Keaton was just a little success because in any case, it was not long or very happy. Between 2003 and 2005, she was dating Chris Marquette, but, eventually, they broke up. In 2017, the actress got married to Austen Hooks but filed for divorce in 2018. The reasons for all the mentioned breakups have never been disclosed. Now the woman is single and seems to enjoy this singledom very much.
This is what a small investigation says about a pretty young woman, a talented actress Margo Harshman. She is not a big newsmaker: within her whole career, she has not been mentioned in any scandal or controversial rumours. However, we expect to hear more about her in the connection to her new roles and the rewards she receives for them. Good luck, Margo, we are looking forward to seeing you walking along the Red Carpet!
READ ALSO: Johnny Cash first wife Vivian Liberto bio: ethnicity, net worth, cause of death
Source: Legit.ng